12 Healthy Energy Balls Recipes that are protein-packed and oh so easy to take on the go. Whip up a batch to serve a crowd post-workout, or store extras in the freezer for future snacking. You're 10 minutes away from a delicious batch of healthy energy balls. Bookmark this today!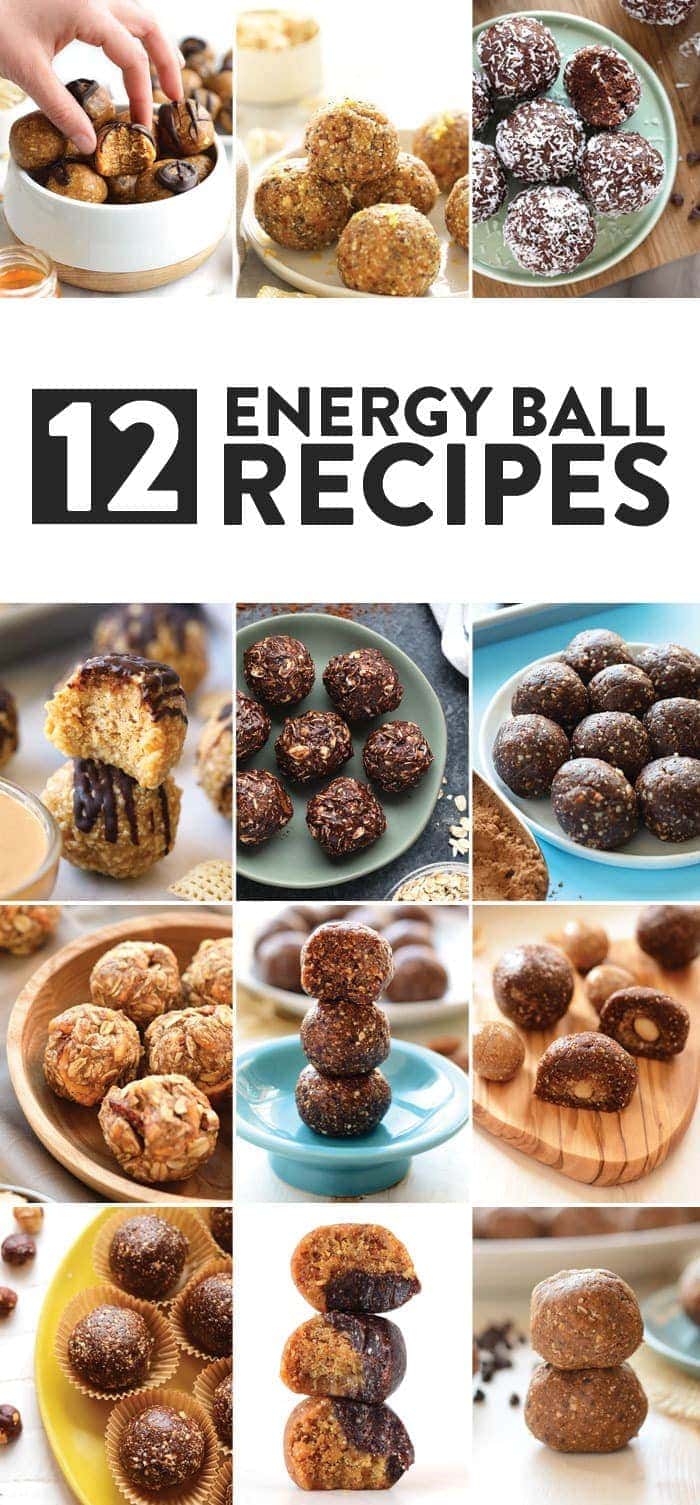 We Love Energy Balls!
Energy balls lovers unite! We're here today with 12 of our most popular energy balls recipes on Fit Foodie Finds. Bookmark this deliciousness easy access to energy balls recipes whenever the mood strikes. Plus, let's get you all ready to whip up energy balls — scroll on down for the kitchen must-haves and storage methods we use for energy balls.
Energy Balls Kitchen Must-Haves
Energy Balls Storage
For longer lasting energy balls, we suggest storing them in the freezer! Place a piece of parchment paper on a baking sheet and spread the balls out on the sheet. Then, pop them in the freezer for about an hour or two before transferring into a gallon-size bag. If sealed tightly, energy balls should stay fresh for a few months! But we're betting that they won't last that long 😀
12 Energy Balls Recipes
These peanut butter energy balls are everything you've ever wanted in a snack. They're made with real ingredients and in less than 10 minutes! So, whip out your food processor and make the best healthy peanut butter balls on the planet.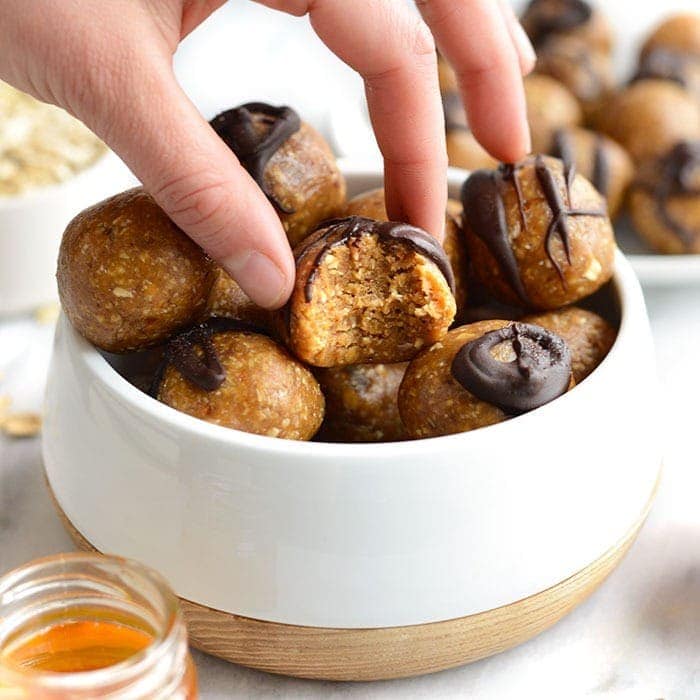 These Lemon Cake Energy Balls are a healthy snack idea that tastes like a little bit of heaven! Store these energy balls in the freezer for an easy grab-and-go snack that is packed with protein, fiber, and tons of flavor.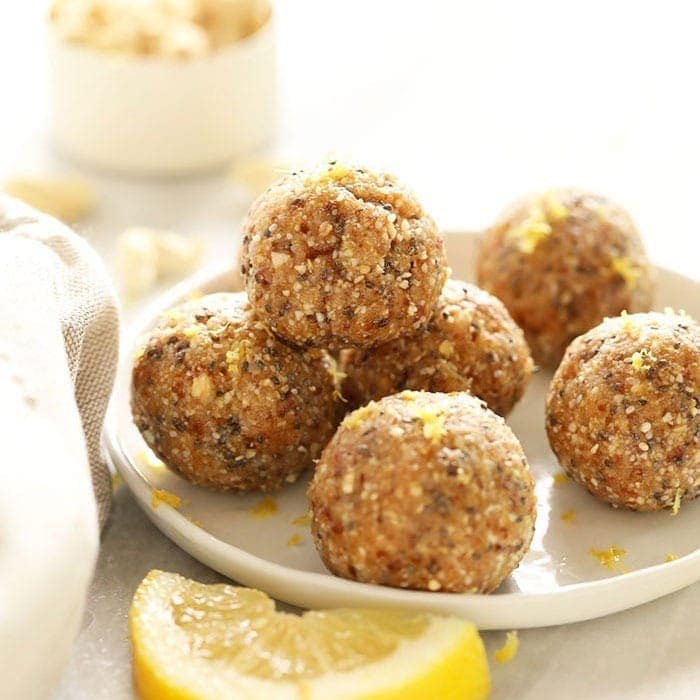 Make snack time easy this week and make a batch of these easy coconut chocolate energy balls for a healthy meal prep snack throughout the week. These delicious energy balls are no bake, easy to make, and taste like an almond joy.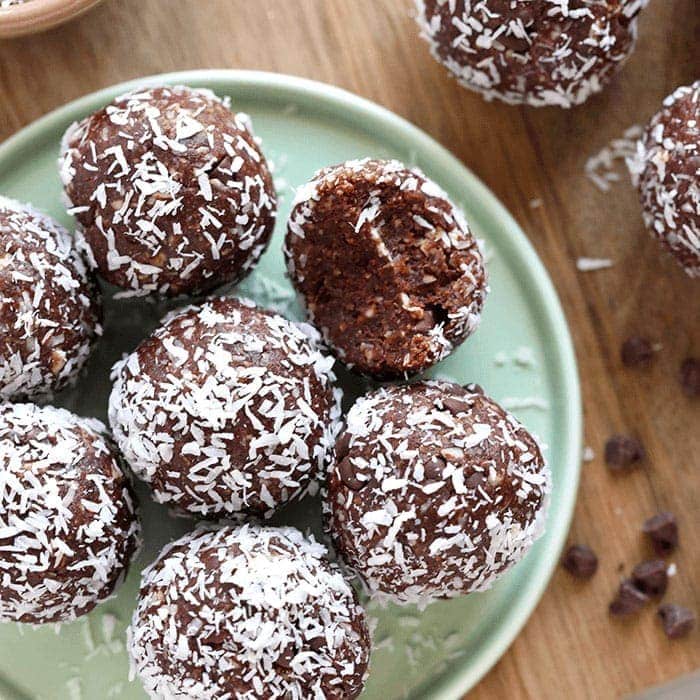 In under 10 minutes, you can have these chocolate no bake peanut butter balls ready to go for your weekly snack. Best part? There are no dates or food processors involved so you can make these no bake energy balls in no time.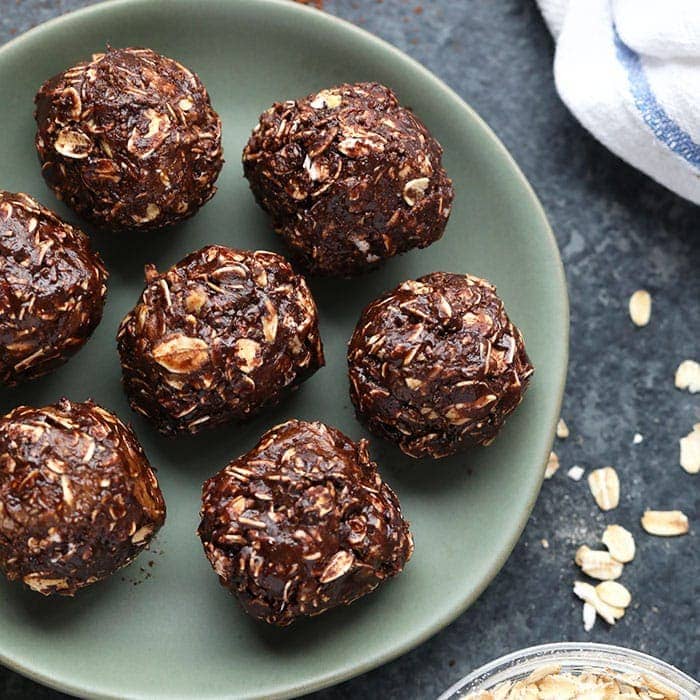 These crunchy no bake peanut butter balls are so quick and easy to make (only 4 ingredients!) and don't require a food processor. Talk about a win-win! Whip up a batch and enjoy these sweet peanut-y snacks throughout the week or bring to your next get together.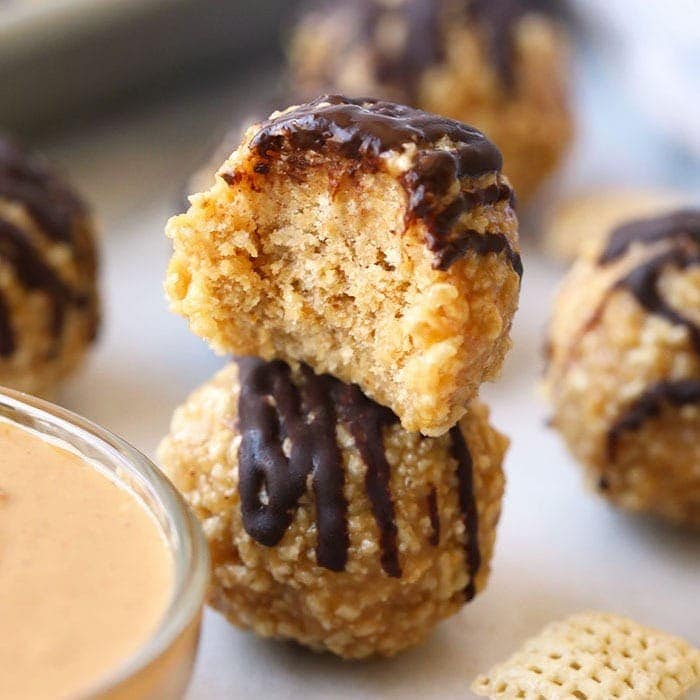 These healthy peanut butter brownie balls are the energy ball of all energy balls. They're packed with protein and fiber and pretty much taste like dessert!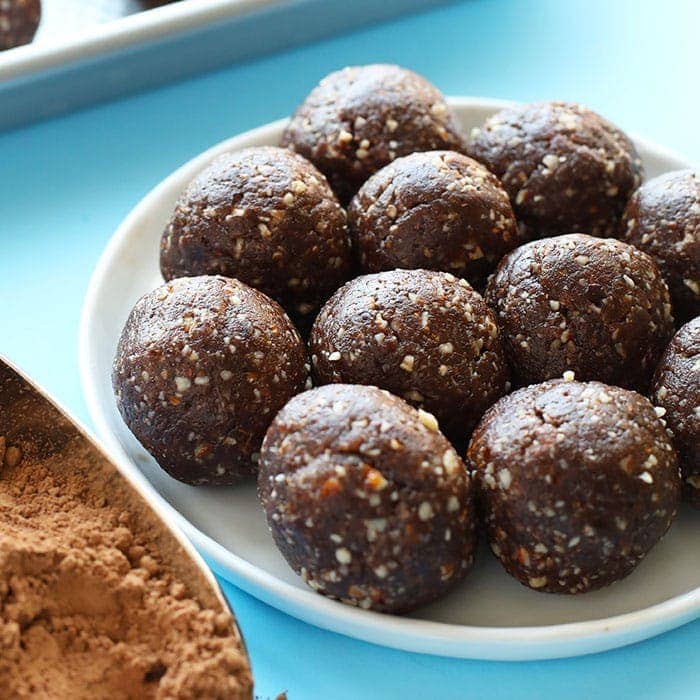 These Apple Chai Energy Balls are made with rolled oats, dried apples, chai spices, and an almond butter base for a healthy fall sweet treat!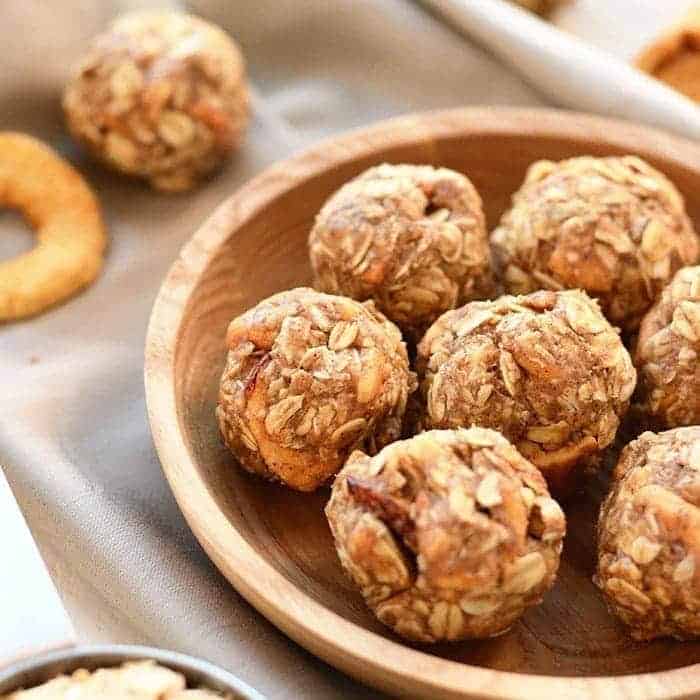 All you need are 5 whole ingredients to make these delicious Cherry Pie Energy Balls. They're the perfect snack and they taste just like cherry pie!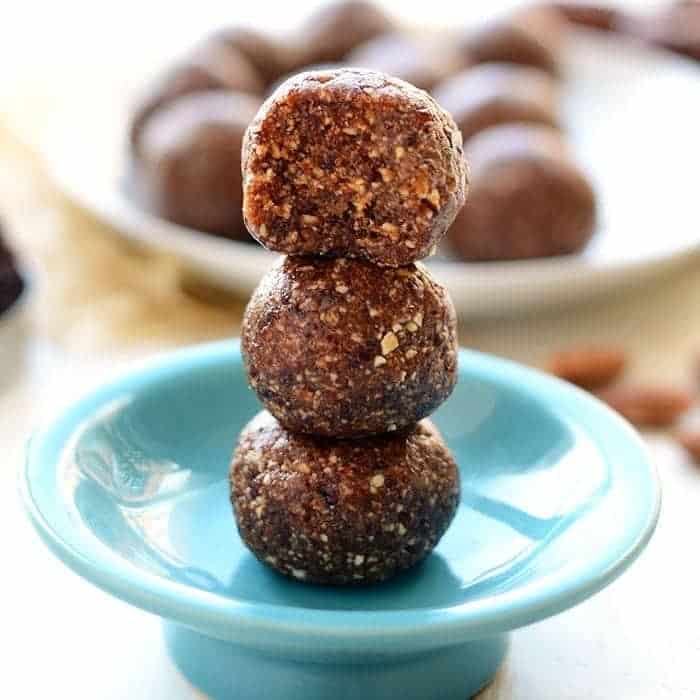 Need a break? Grab a Snickers Energy Ball! These little morsels of heaven are made with real ingredients and free of gluten, grains, and dairy!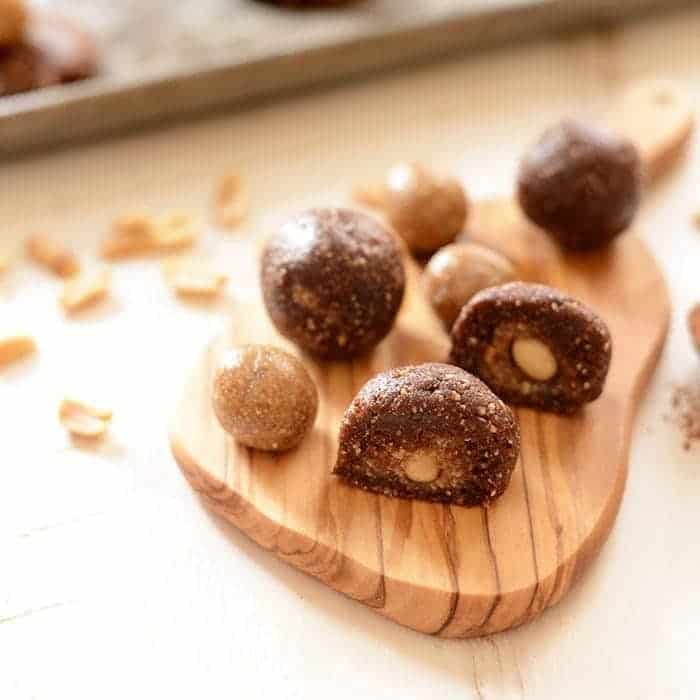 Who doesn't love Nutella and sea salt? Make this healthy energy ball recipe made from hazelnuts, cocoa powder, dates, and sea salt for a delicious, irresistible snack!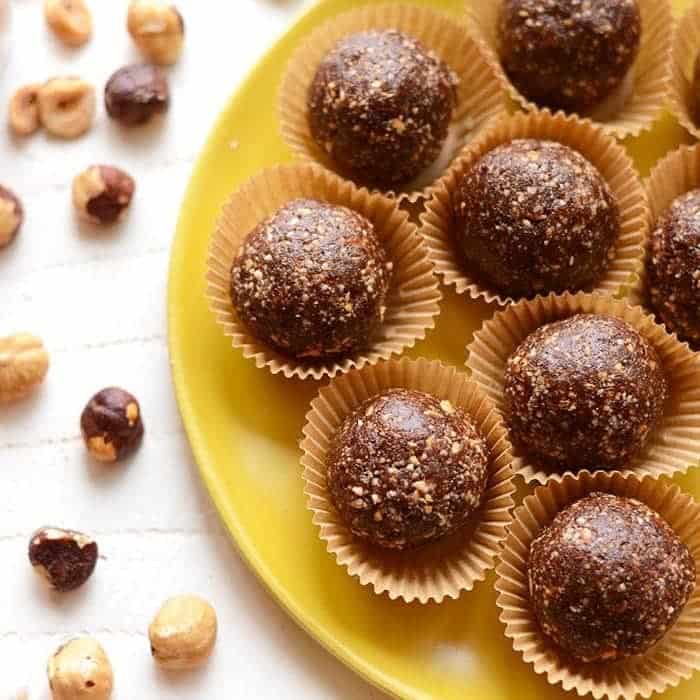 These no-bake peanut butter and jelly inspired energy balls are a healthy grab-and-go snack made with dried fruit and nuts! They're vegan and high-protein!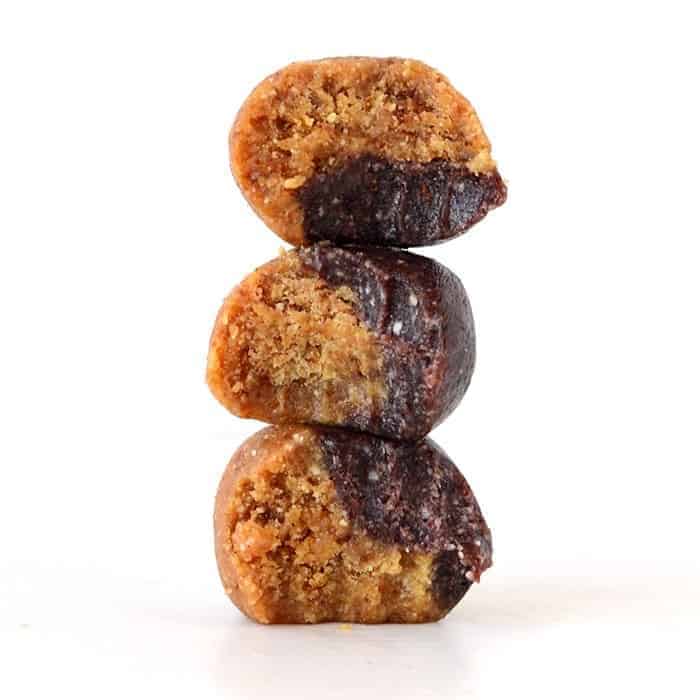 Need a post-workout snack that's made with real ingredients and loaded with protein? Make these high-protein mint chip energy balls for a guilt-free treat!