These caprese stuffed chicken breasts are an easy, healthy dinner needing only a few ingredients!
Let me break it down for you. Mozzarella + Sun Dried Tomato + Basil + Chicken Breast = Amazingness.
Plus- they look pretty too.
This is the first time I've ever made stuffed chicken breast and I was very pleased with the end result. I started off by pounding the chicken breast (I didn't have a kitchen hammer so I went kind of ghetto and used my potato masher). You do this so that the chicken breasts becomes thinner and the same size all the way around. Then- you place in all the goodies inside, spice it up, roll it up, tie it up, and pop it in the oven to bake.
See- so much easier to make than it looks!
And this is definitely a show stoppin' recipe. Get ready to WOW your family, neighbors, and friends.
Below my chicken stuffed chicken breasts, I whipped up a delicious garlic zoodle pasta with sun dried tomatoes.
Do you have a spiralizer? GET ONE. Here's the one I have —> Paderno – Amazon.com #bestgiftever Thanks Blakester!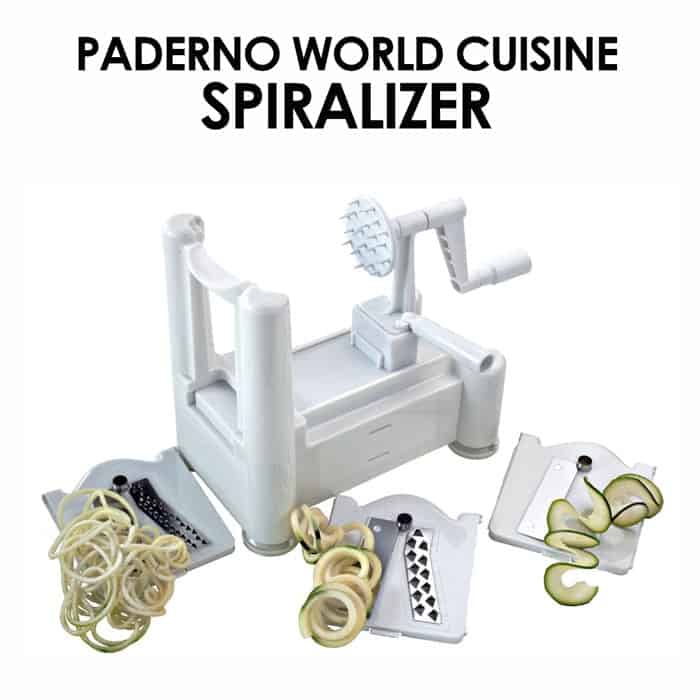 In all, this dinner took under 60 minutes to make. It even tastes delish reheated…speaking from experience.
Pin for later!
---
Sooooooo I am probably on my way to Arizona as you are reading this (first timer!). Blake and I are going on one last getaway before winter comes. I say that- but he actually has a conference for work during the last half of the trip and I'll be working from the hotel. One of the best parts about what I do is that I can work anywhere. Especially if it's sunny and warm outside :D
Have you ever stuffed chicken breasts before?
Recipe
Caprese Chicken Breasts
Prep Time:

20 mins

Cook Time:

40 mins

Total Time:

1 hour
Ingredients
For the Caprese Chicken Breasts
4 chicken breasts (4 oz. each)
4 ounces of mozzarella cheese
1/4 cup basil leaves
4 tablespoons sun dried tomatoes, jarred (~1 oz)
salt and pepper to taste
~1/2 teaspoon garlic salt
~2 tablespoons EVOO
For the Garlic Zoodle Pasta
2 large zucchinis
1-2 tablespoons EVOO
1 tablespoon garlic
4 tablespoon sun dried tomato, jarred (~1 oz.)
salt and pepper to taste
Instructions
For the Chicken Breasts
First, preheat oven to 375ºF. Next, prepare chicken breasts by laying them flat on a cutting board. Then, taking a hammer or potato masher, pound until the chicken flattens out and is the same thickness all around (~1/2 inch).
Place about 1 ounce of mozzarella cheese, a few basil leaves, and a tablespoon of sun dried tomato in the center of your chicken breast. Then, season with salt and pepper to taste.
Roll chicken breast, packing it tightly. Secure with 2 strings on both ends.
Season again with salt and better and a little garlic salt to taste and a drizzle of EVOO.
Bake at 375ºF for 40 – 45ish minutes or until the chicken turns golden brown.
For the Garlic Zoodle Pasta
First, start by washing your zucchini and patting dry. Then, prep your zoodles by spiralizing them. You can watch an awesome tutorial from Inspiralized here.
In a large skillet, heat 1-2 tablespoons of EVOO and garlic to medium/high heat. Then, add in zucchini and sun dried tomatoes and sautee for about 3 minutes, or until desired texture.
Season with salt and pepper, to taste.
Nutrition
Serving Size:

1/4

Calories:

377

Fat:

21

Carbohydrates:

12

Fiber:

3

Protein:

36
Similar