These caprese stuffed chicken breasts are an easy, healthy dinner needing only a few ingredients!
Let me break it down for you. Mozzarella + Sun Dried Tomato + Basil + Chicken Breast = Amazingness.
Plus- they look pretty too. 
This is the first time I've ever made stuffed chicken breast and I was very pleased with the end result. I started off by pounding the chicken breast (I didn't have a kitchen hammer so I went kind of ghetto and used my potato masher). You do this so that the chicken breasts becomes thinner and the same size all the way around. Then- you place in all the goodies inside, spice it up, roll it up, tie it up, and pop it in the oven to bake.
See- so much easier to make than it looks!
And this is definitely a show stoppin' recipe. Get ready to WOW your family, neighbors, and friends.
Below my chicken stuffed chicken breasts, I whipped up a delicious garlic zoodle pasta with sun dried tomatoes.
Do you have a spiralizer? GET ONE. Here's the one I have —> Paderno – Amazon.com #bestgiftever Thanks Blakester!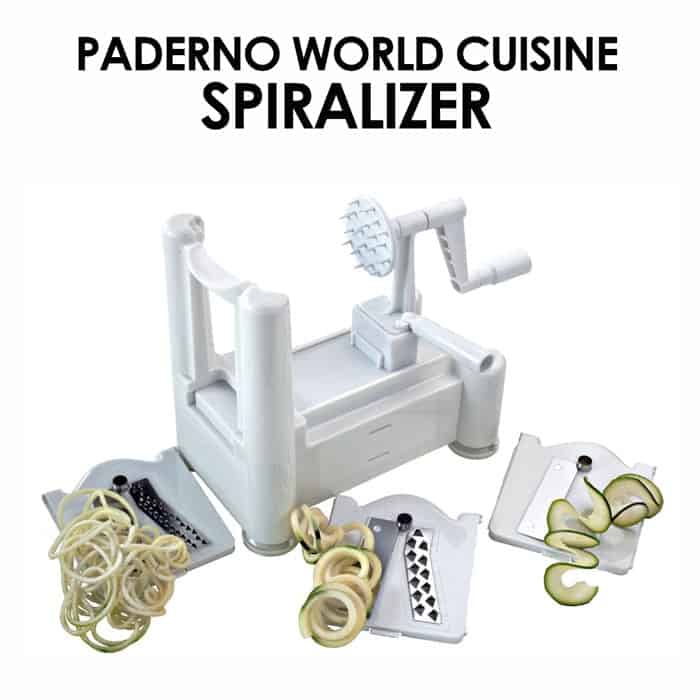 In all, this dinner took under 60 minutes to make. It even tastes delish reheated…speaking from experience.
Pin for later!
---
Sooooooo I am probably on my way to Arizona as you are reading this (first timer!). Blake and I are going on one last getaway before winter comes. I say that- but he actually has a conference for work during the last half of the trip and I'll be working from the hotel. One of the best parts about what I do is that I can work anywhere. Especially if it's sunny and warm outside :D
 Have you ever stuffed chicken breasts before?
Recipe
Caprese Chicken Breasts
Prep Time:

20 minutes

Cook Time:

40 minutes

Total Time:

1 hour
Ingredients
For the Caprese Chicken Breasts
4 4-oz. chicken breasts
4 ounces of mozzarella cheese
1/4 cup fresh basil leaves
1/4 cup sun-dried tomatoes, jarred in olive oil (~1 oz)
salt and pepper to taste
1 tablespoon olive oil
2 tablespoons balsamic glaze*
Instructions
For the Chicken Breasts
First, preheat oven to 375ºF and spray a baking sheet with nonstick cooking spray.
Next, prepare chicken breasts by laying them flat on a cutting board. Then, using a meat tenderizer, pound until the chicken flattens out and is the same thickness all around, about 1/2-inch thick.
Season both sides of chicken breast with salt and pepper, to taste.
Then, place about 1 oz. of mozzarella cheese, a few basil leaves, and a tablespoon of sun-dried tomatoes in the center of your chicken breast.
Roll chicken breast, packing it tightly and then secure 2 pieces of baker's twine.
Place on baking sheet and drizzle each stuffed chicken breast with olive oil. Bake at 375ºF for about 30 – 40 minutes or until chicken is fully cooked.
Serve with a drizzle of balsamic glaze.
Notes
Balsamic glaze: this can either be a homemade balsamic reduction or store-bought balsamic glaze.
Nutrition
Serving Size:

1/4

Calories:

377

Fat:

21

Carbohydrates:

12

Fiber:

3

Protein:

36
Similar