These easy vegetarian meals pack protein, veggies and SO. MUCH. FLAVOR. If you're looking for ways to get your veggies in, this round-up is full of easy vegetarian recipes.
You'll find recipes such as overnight oats, buddha bowls, pasta, and more to keep you going all week long.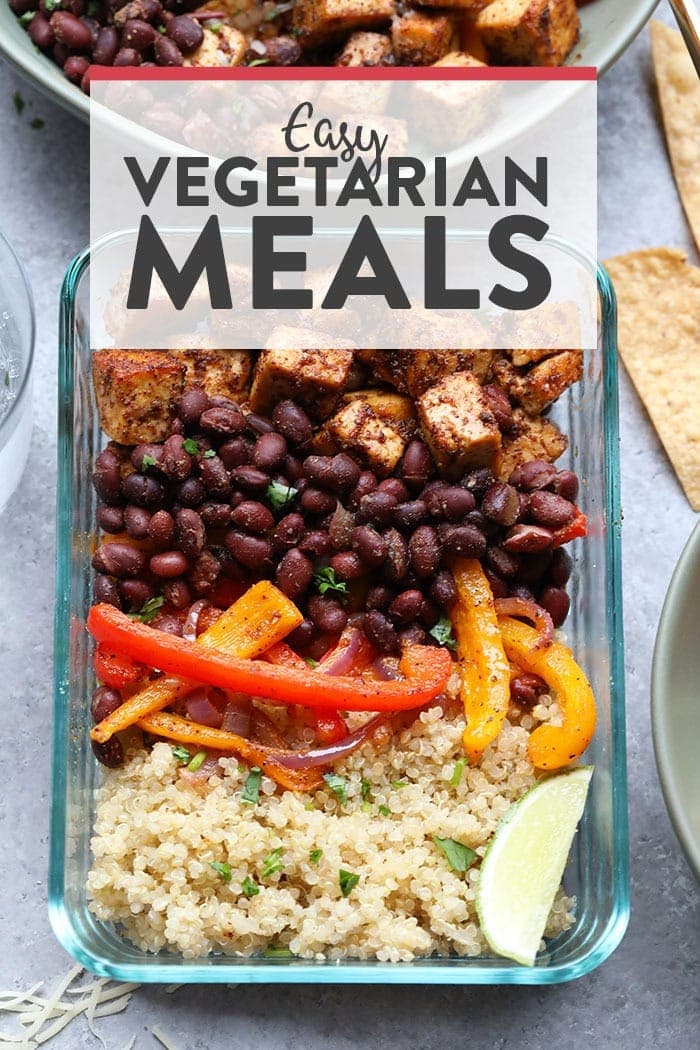 Favorite Vegetarian Recipes
The time and energy it takes to ensure you are meal prepping healthy vegetarian meals with enough protein and nutrients doesn't have to be hard! We're here to tell you that it's possible to meal prep healthy AND nutrient dense easy vegetarian meals, even without meat.
Check out our 4 favorite vegetarian meals from Fit Foodie Finds: 1. Almond Flour Pancakes 2. Butternut Squash Kale Salad 3. Tofu Quinoa Burrito Bowls 4. Vegetarian Tikka Masala.
Pantry Staples
We try to keep the following pantry staples on hand in our kitchen at all times. This makes whipping up easy vegetarian recipes (whether it's breakfast, lunch, dinner, dessert or snacks!) easy peasy by just adding the fresh veggies each recipe calls for. Our staples:
Kitchen Essentials
The following kitchen essentials not only help make meal prep days a breeze, but specifically when you're making healthy vegetarian recipes, these will come in especially handy. Our go-tos:
Ok, onto the easy vegetarian meals!
Easy Vegetarian Recipes – Breakfast
Are you team savory or team sweet? When it comes to healthy vegetarian breakfasts, I'm all about savory. And if I can start my day off with a savory meal-prepped brekkie on the go that will actually keep me full til lunch, even better. Regardless of which team you're on, these healthy vegetarian breakfast recipes will help you start your day off right with a protein-packed meal. A win-win, right?!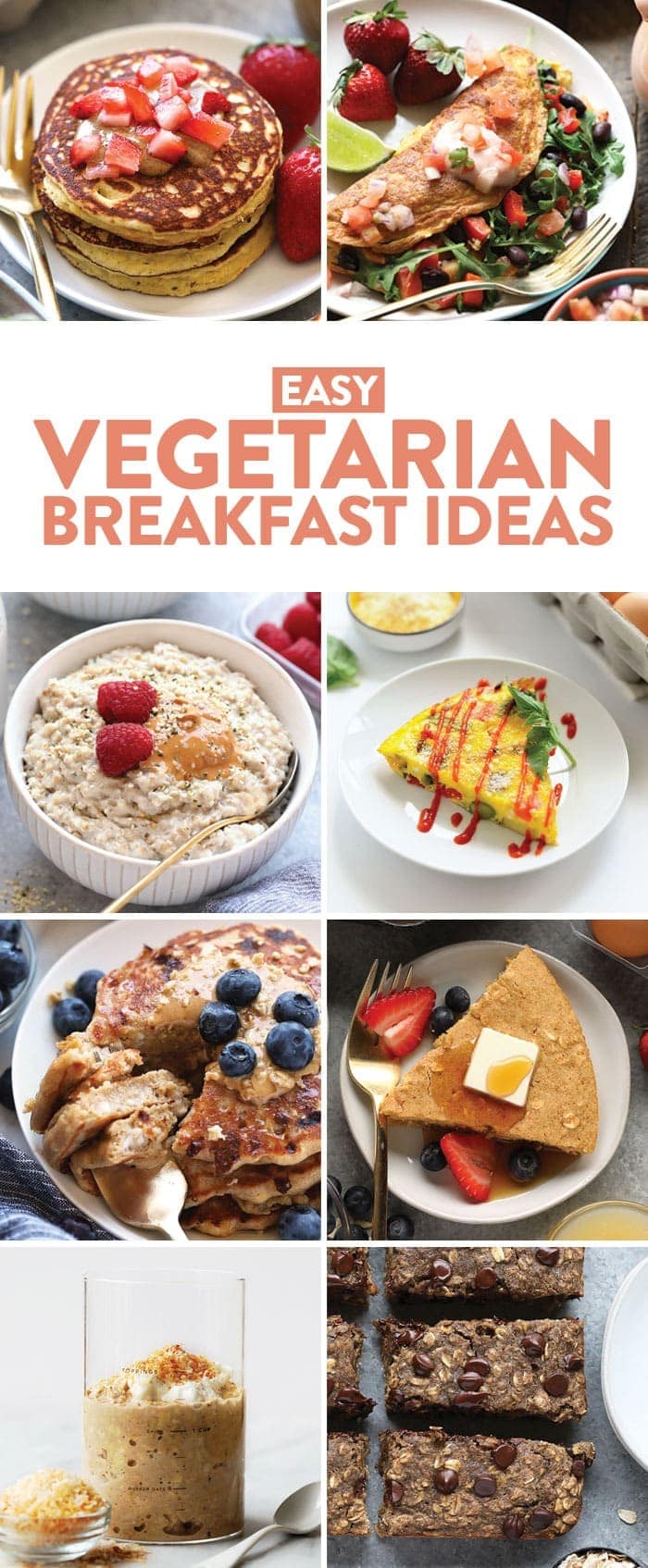 Vegetarian Mains
Anybody else love a good meal prepped dinner that's ready to go when you get home from work during the week? Especially when we're rushing home or have had a long day, these recipes are lifesavers. And if you haven't tried the Creamy Tomato Basil Vegan Pasta that we published a few weeks ago, DO IT NOW and your tummy will thank you.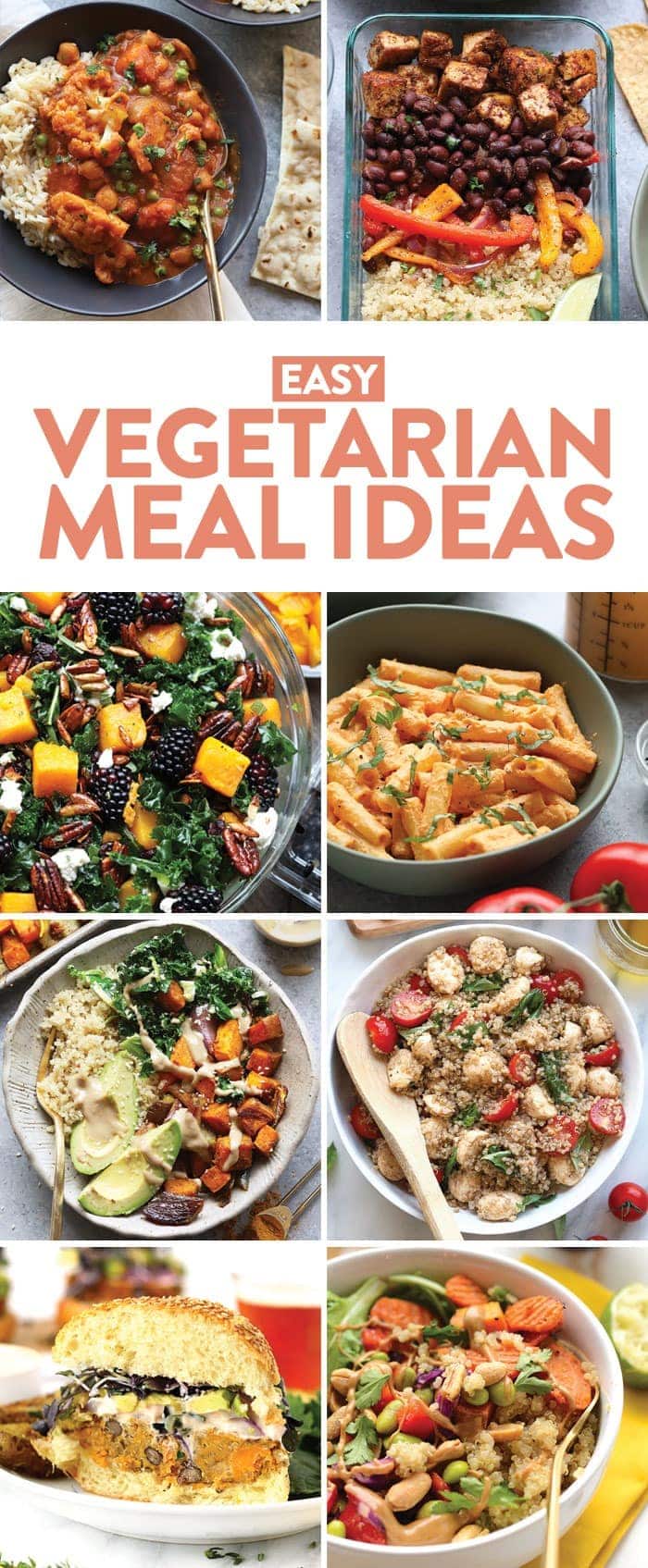 Vegetarian Desserts
These easy dessert recipes are the perfect sweet treat post-lunch or din. If you missed our Nut Butter Cup 2018, now's your time to catch up 🙂 It's rare that we don't have a batch of at least one flavor of our nut butter cups whipped up and stored in the freezer for a quick and easy dessert. Anyway, all these recipes are delish, so go on and satisfy your sweet tooth with healthy and delicious vegetarian desserts!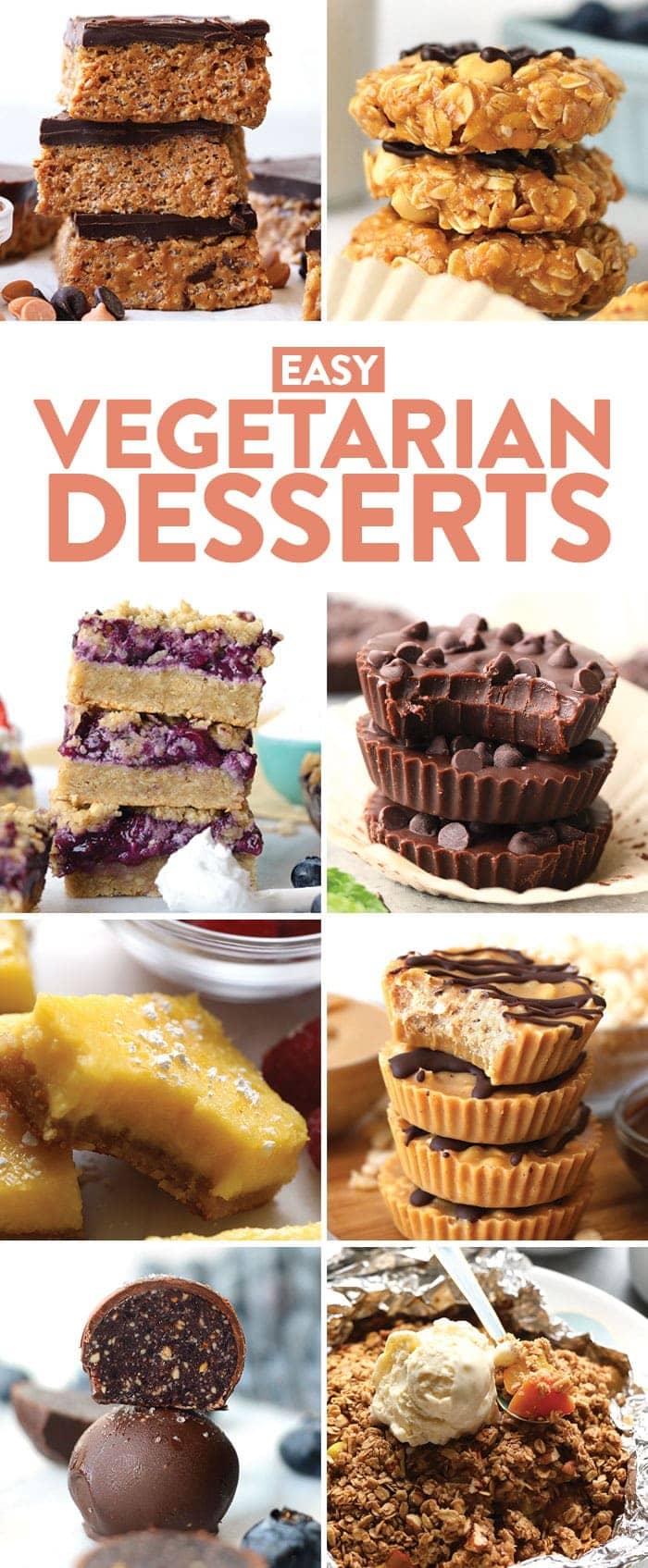 Lastly, check out some of our basic how-to recipes from Fit Foodie Finds. These tutorials are not only excellent for the vegetarian folk, but anyone and everyone!