Add some creativity to your meatless meals with our favorite healthy plant based recipes! We've included flavor-packed breakfast, lunch, dinner and snack recipes for several vegetarian options to keep you satisfied all day long. PS: we've also included some of our best vegan recipes for those that also don't do dairy.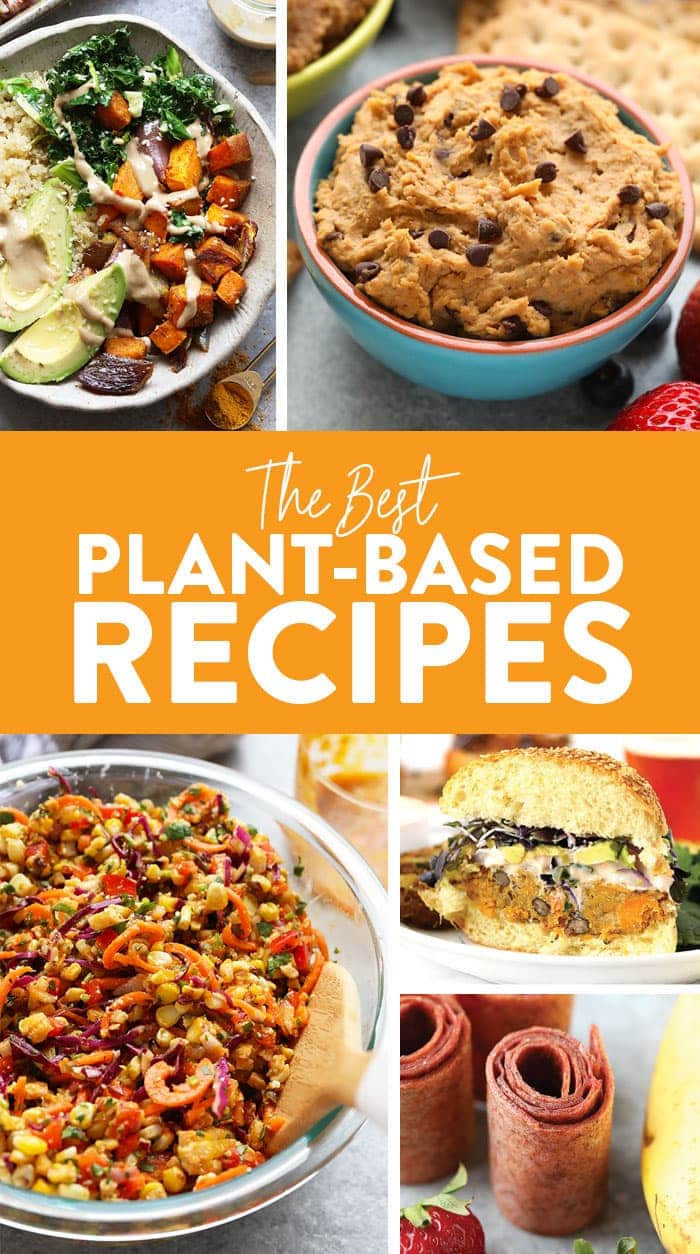 Happy Sunday friends! I had a quiet weekend at home cleaning, working, and spending lots of time on ME. I am a total people person, but sometimes it's so great to have alone time. Mark was at a bachelor party all weekend, so I got the house to myself! 2 days alone is about my limit, so I'm ready for him to come home :)
Today I'm planning on doing some meal prep for next week so that Mark and I can have some grab and go options for breakfast and lunch. Guess what? They're all going to be plant based recipes! No, I'm not going vegetarian, but I do love the power of a meatless meal. If you do it right, they're usually packed with protein, fiber, and tonza vitamins (hello fresh fruits and veggies!). We have so many amazing plant based recipes on Fit Foodie Finds and I thought I would highlight some of my favorites today on the blog.
Plant Based on a Budget
But first, let's talk about some easy ways to buy plant based on a budget! I'm all about saving money (re: Nordstrom Sale) and eating plant based a few days a week can help you save some dough. Why?
My favorite plant based protein is – the bean! Beans are an inexpensive way to get not only protein but fiber into your diet. Buy em' when they're on sale and keep them in storage for times when you just don't know what to make.
Buy in bulk! Get your grains, dried beans, dried fruit, nuts, and seeds in bulk. You'll save so much money and be able to buy a larger variety of products in one trip to the grocery store.
Shop seasonal! You'll find that seasonal fruits and veggies will be less expensive during their time of harvest. So, buy cherries in the summer, not the winter and you'll know what I mean.
PS: if you're looking to add more protein to your diet, check out our pick for Pant Based Protein Powder HERE.
PPS: Some of these recipes contain eggs and/or dairy making this round-up a mixture of vegetarian and vegan recipes! <3
Plant Based Breakfast Recipes
Start your day off with a nutrient-dense and tasty breakfast! Here you will find both sweet and savory vegetarian breakfast recipes to keep you full all morning. BUT, before we jump into all of these amazing recipes, we're sharing a super simple plant based breakfast recipe that we eat on the regular!
Recipe
Easy Plant Based Breakfast Idea: Avocado Toast with Cheese and Berries
This plant based breakfast is super simple to make! Grab a ripe avocado, your favorite hard cheese, berries, and a drizzle of honey.
Prep Time:

10 minutes

Cook Time:

5 minutes

Total Time:

15 minutes
Yield:
1

piece of toast

1

x
Ingredients
1

piece of whole grain bread (any kind!)

1/2

large avocado, ripe
handful of berries

1 oz

. hard cheese (we recommend sharp cheddar), thinly sliced
Instructions
First, toast your piece of bread. Then, remove the avocado from the skin and place on top of bread. Use your fork to mash the avocado on top of the bread.
Add a handful of berries and a few pieces of thinly sliced hard cheese.
Then, finish off with a drizzle of honey.
Similar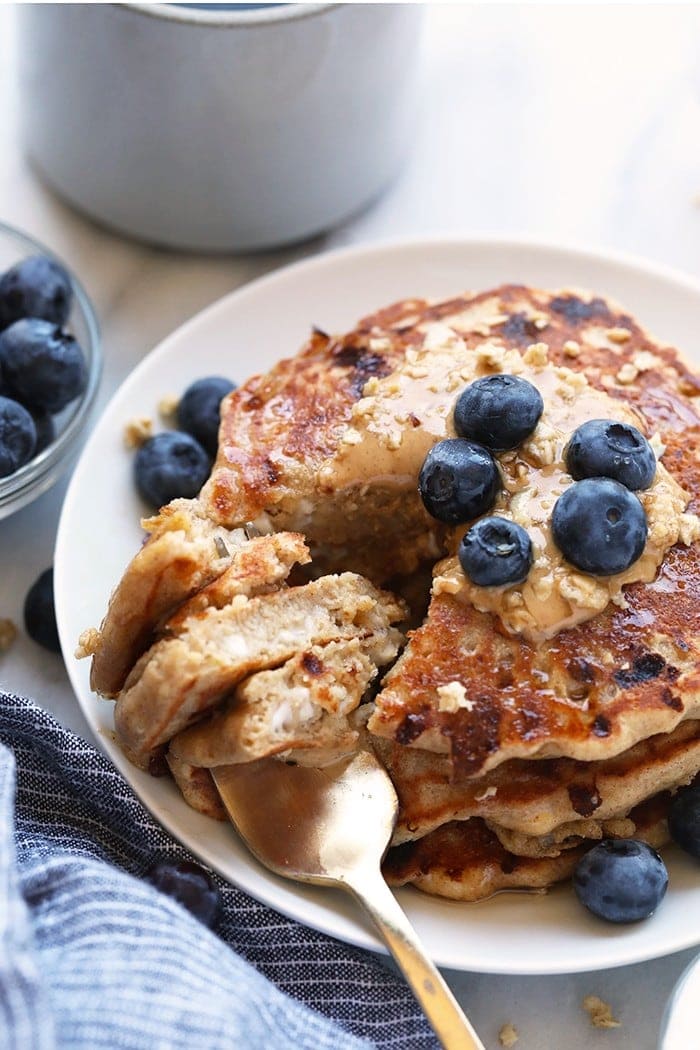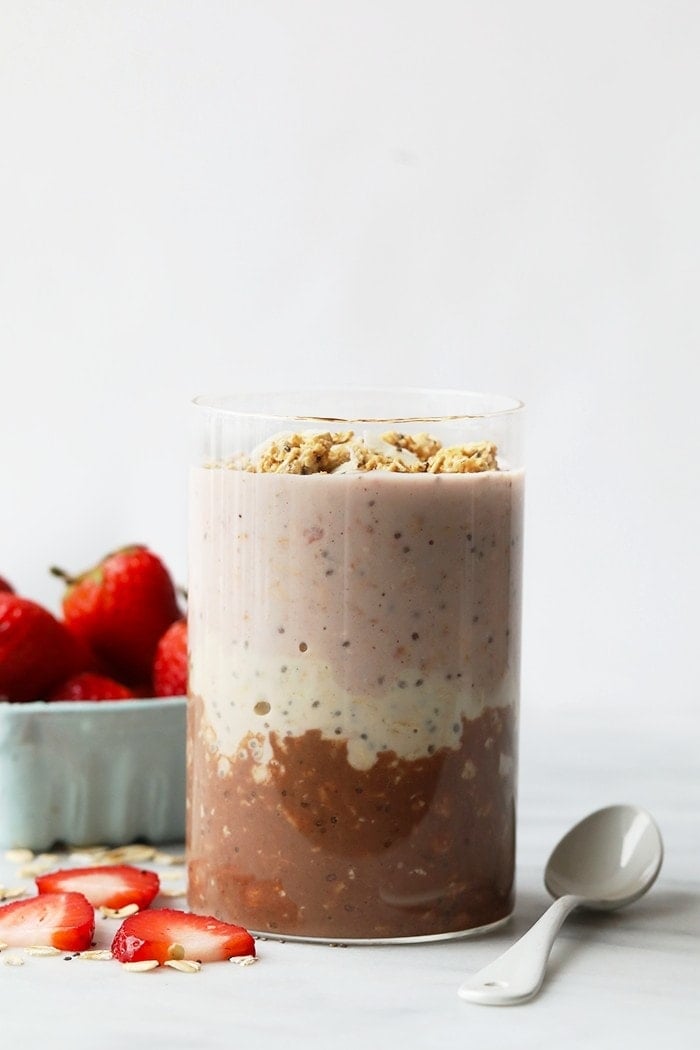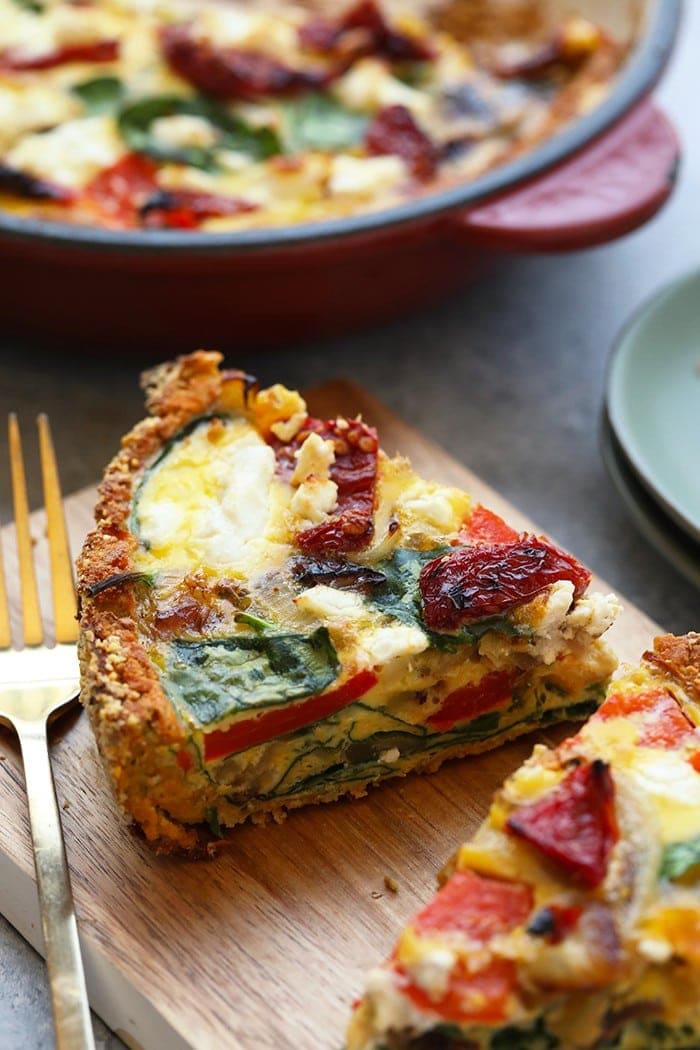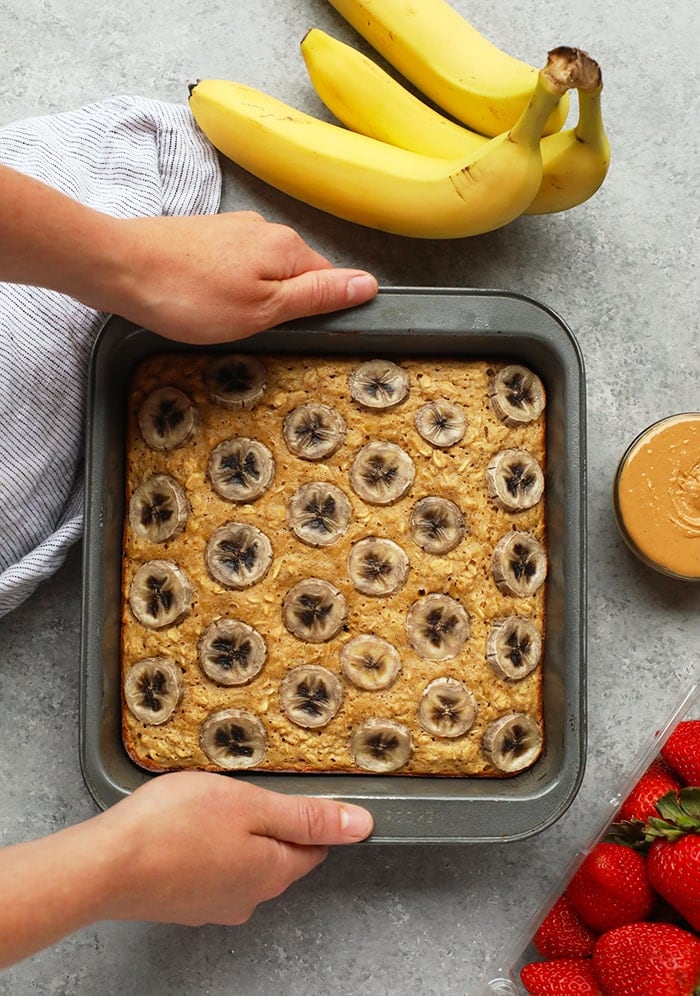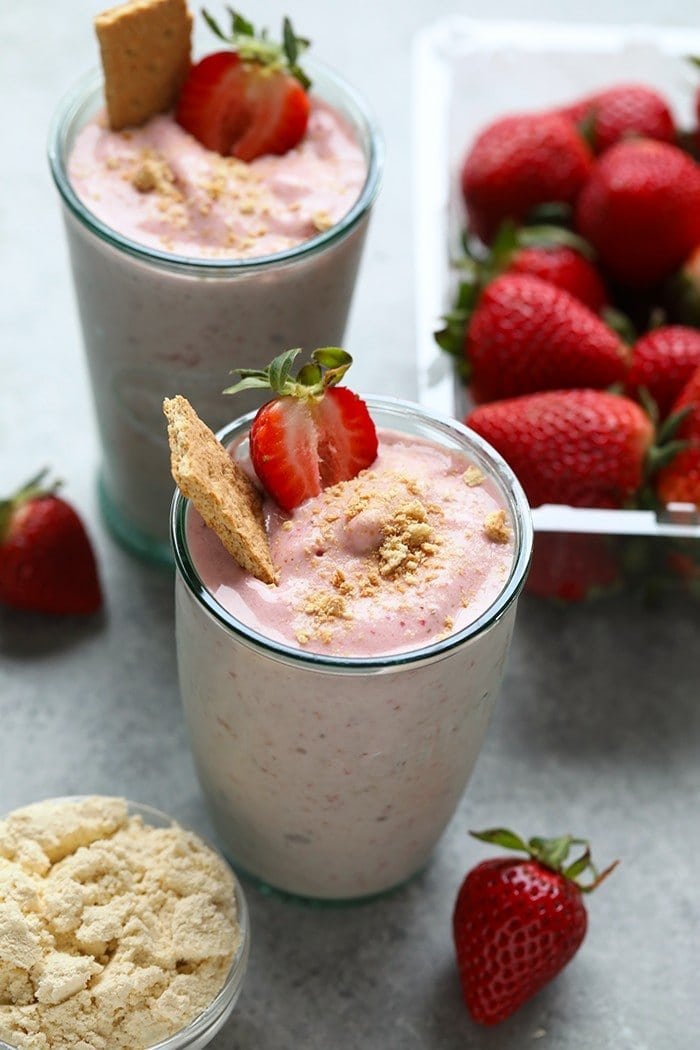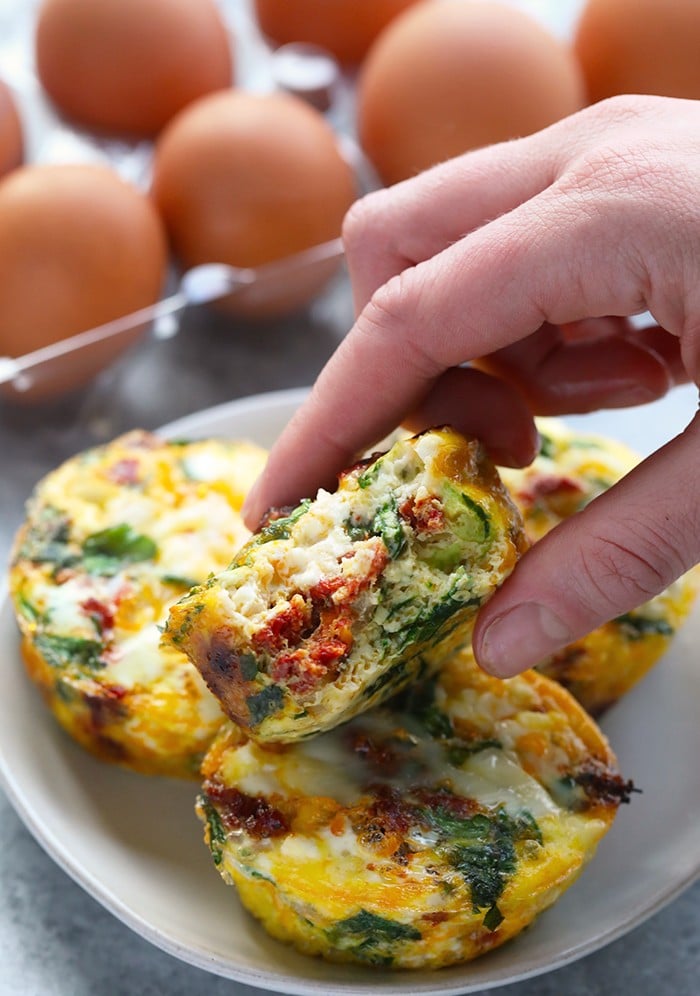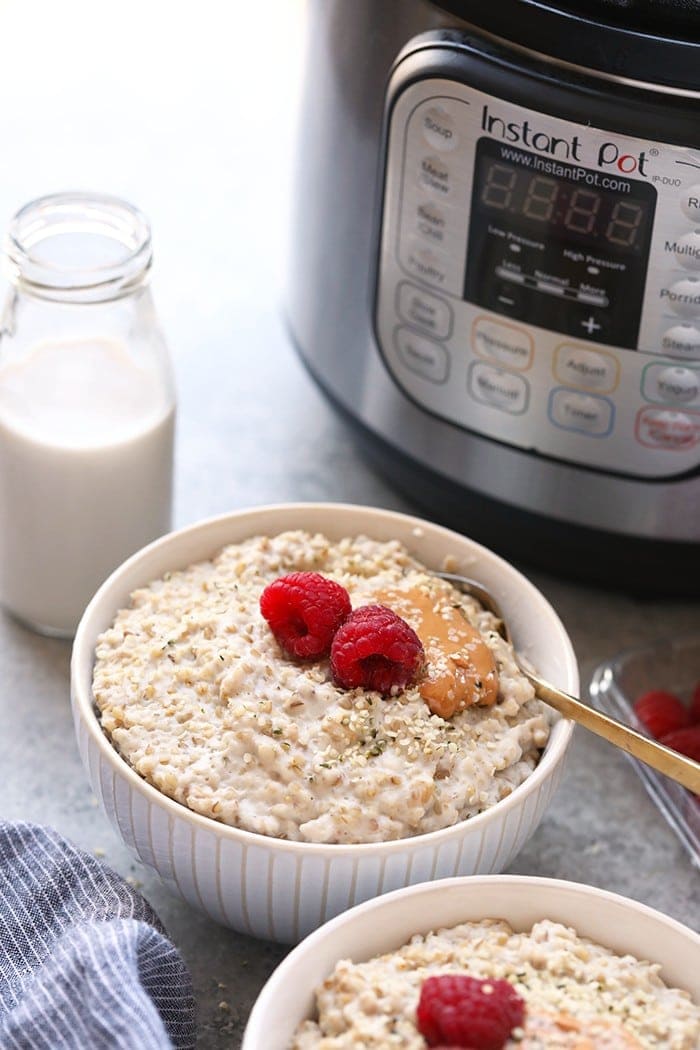 Vegetarian Lunches
Make one of these delicious vegetarian lunch recipes for a healthy and filling meal to look forward to mid-day whether you're at home or in the office. In this section, you'll find plant based salads, bowls, and soups!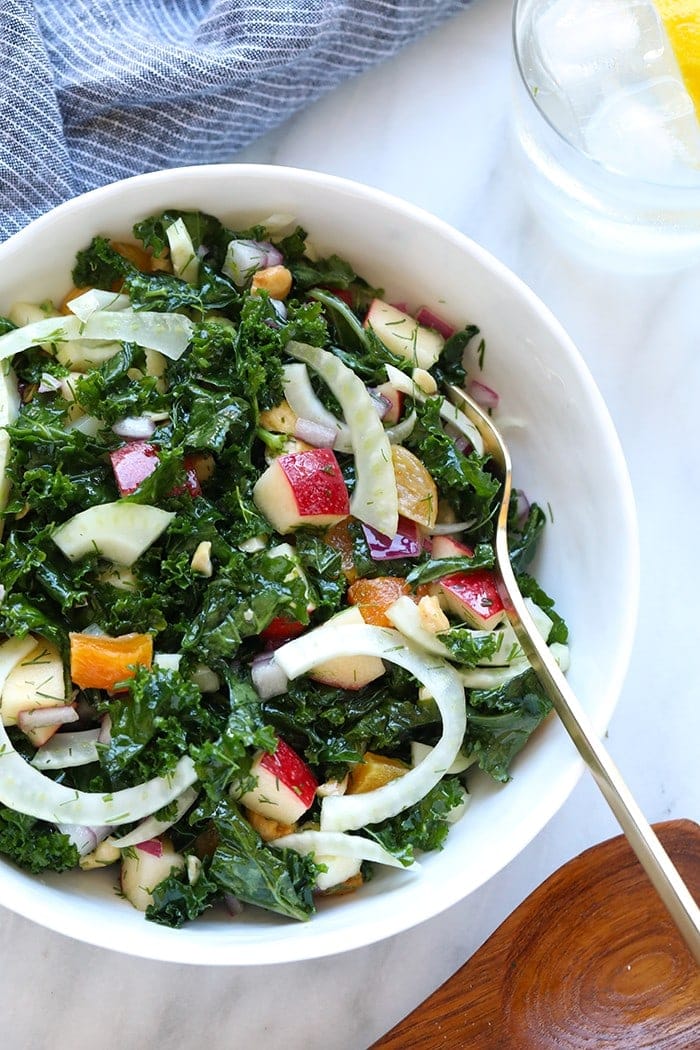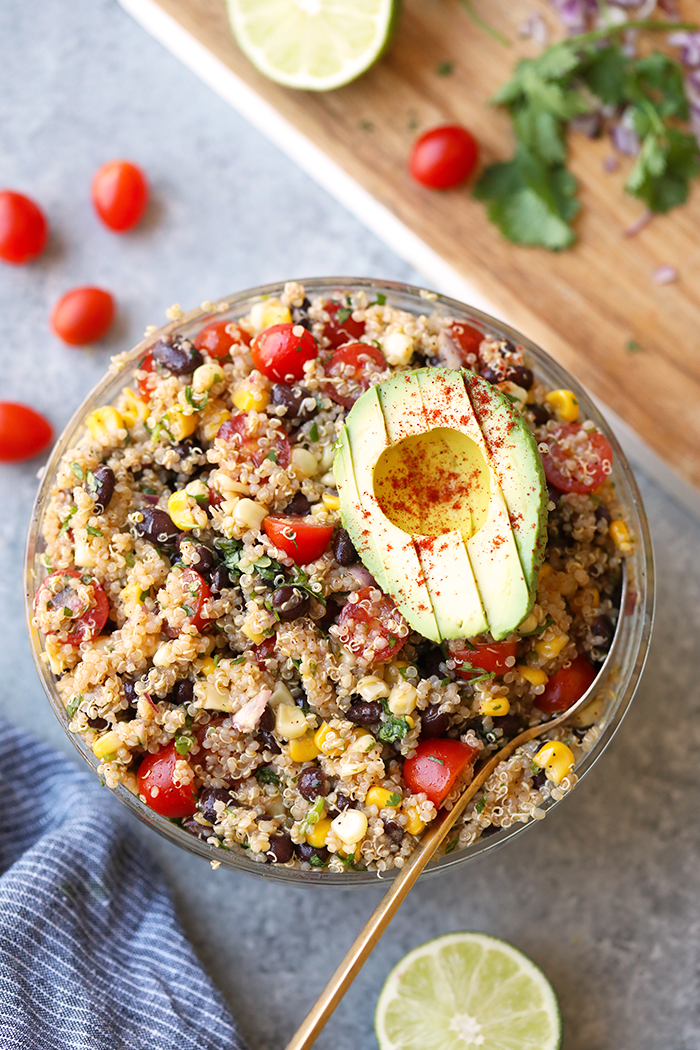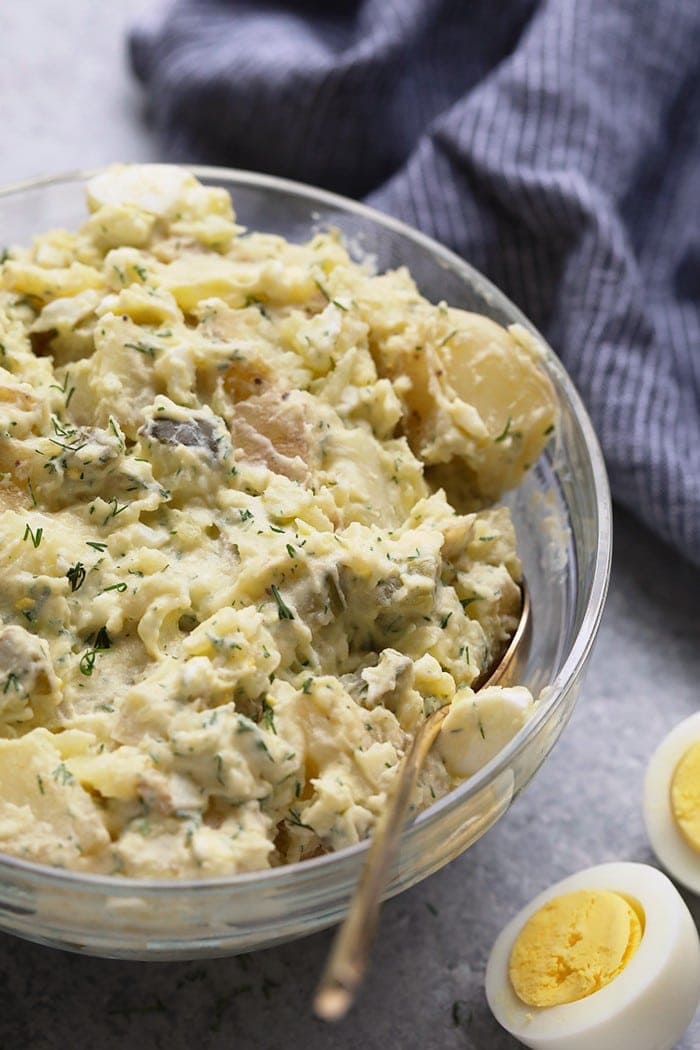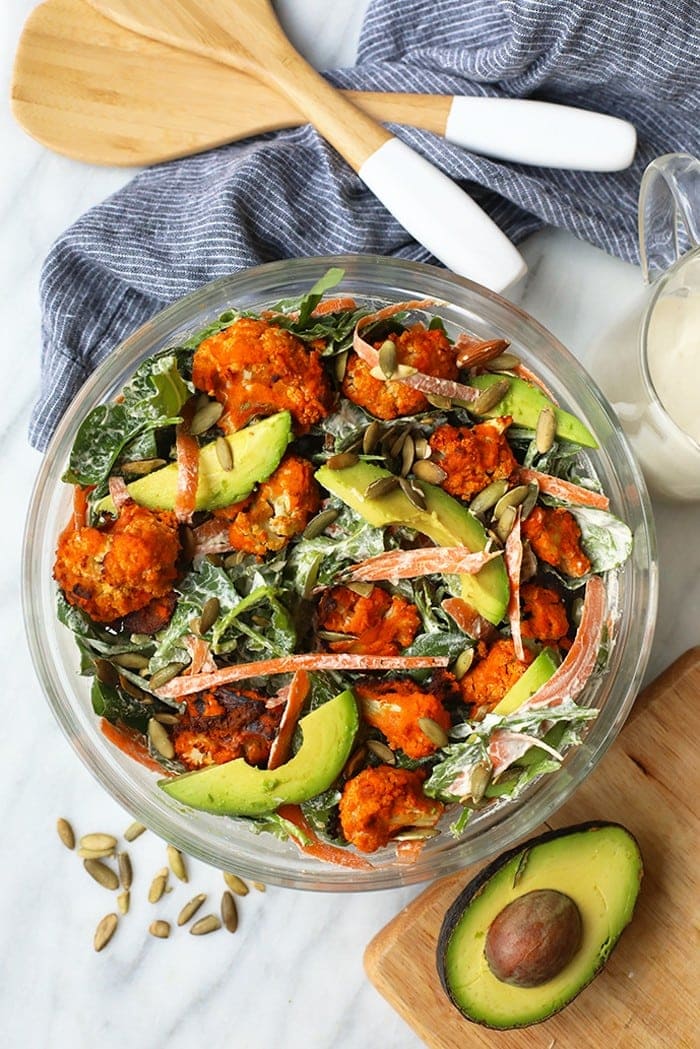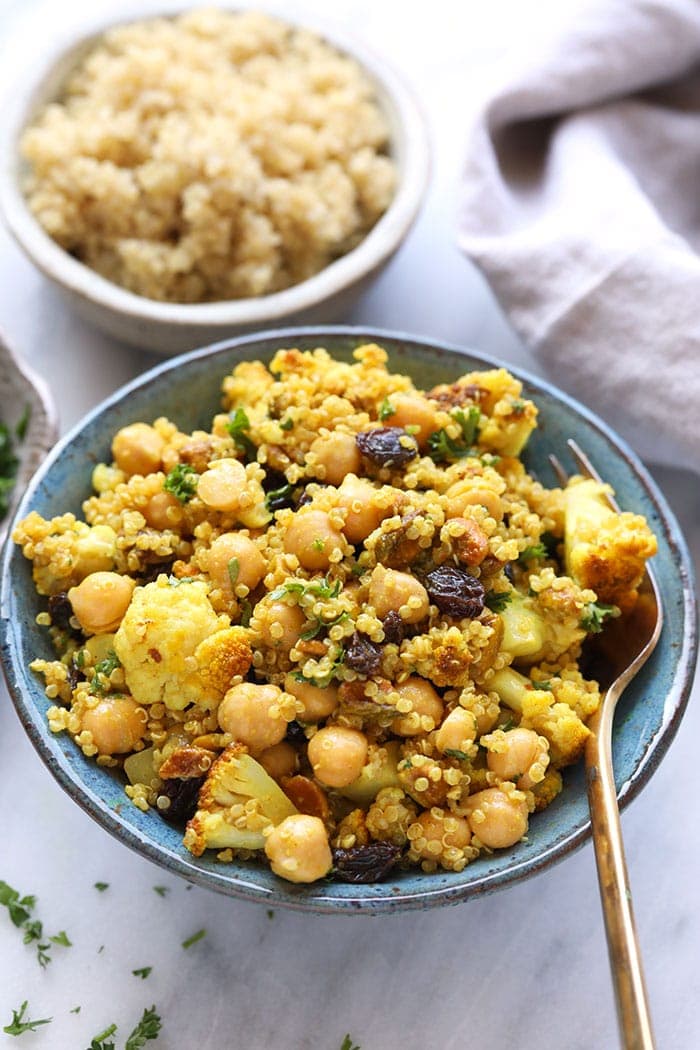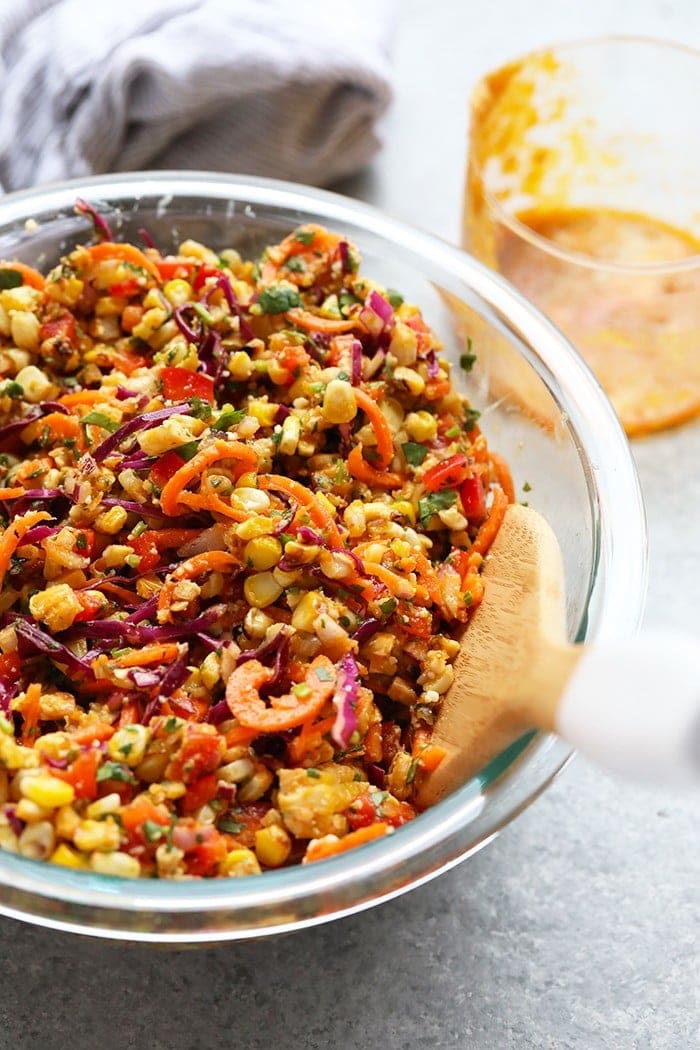 5-Minute Pesto from Fit Foodie Finds (vegetarian)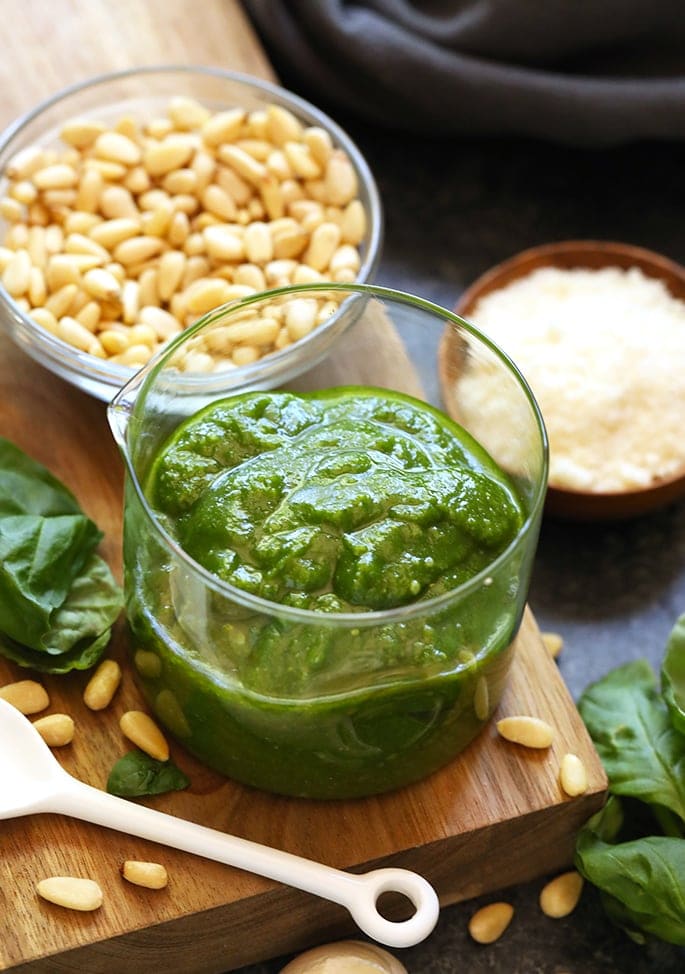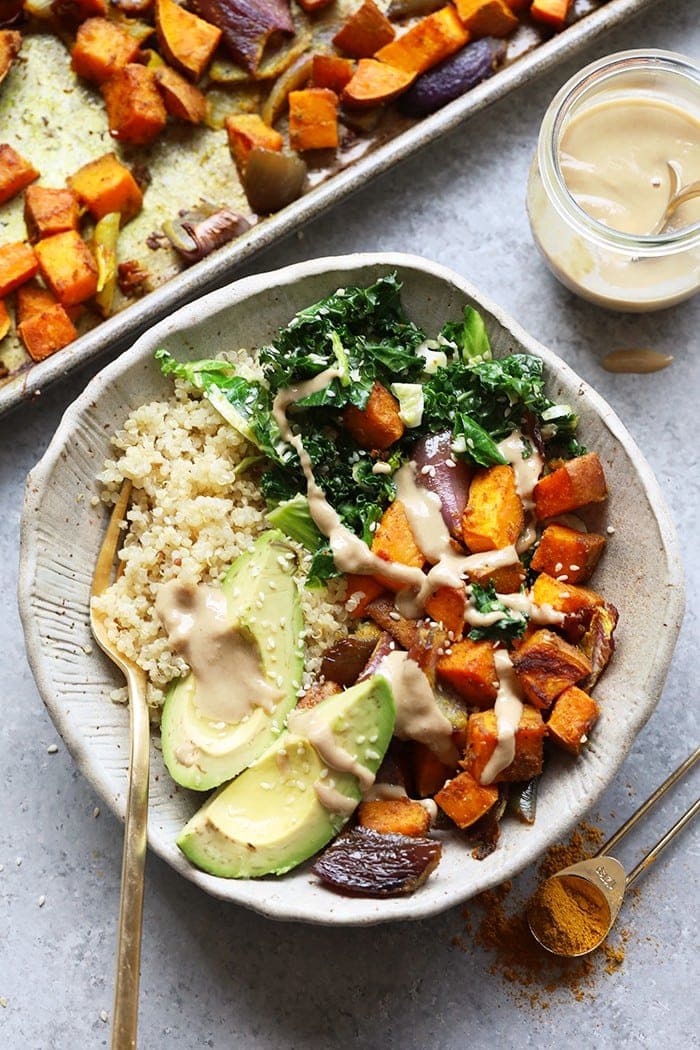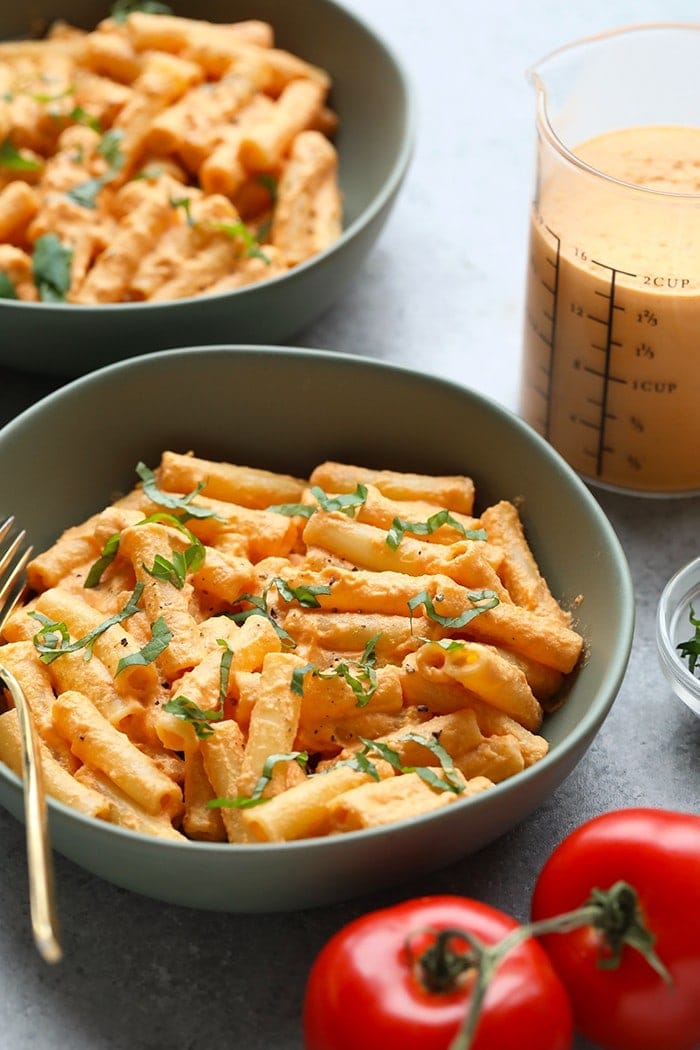 Plant Based Dinner Ideas
These healthy vegetarian dinner recipes can be made ahead or the night off, either way, they are meatless, delicious and guaranteed to satisfy!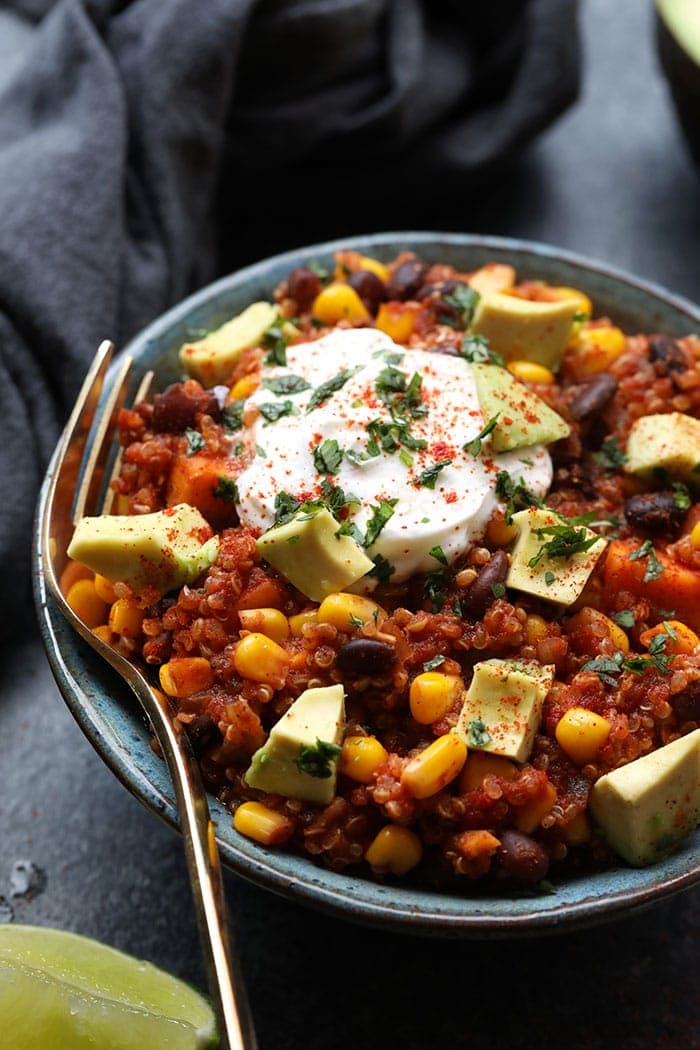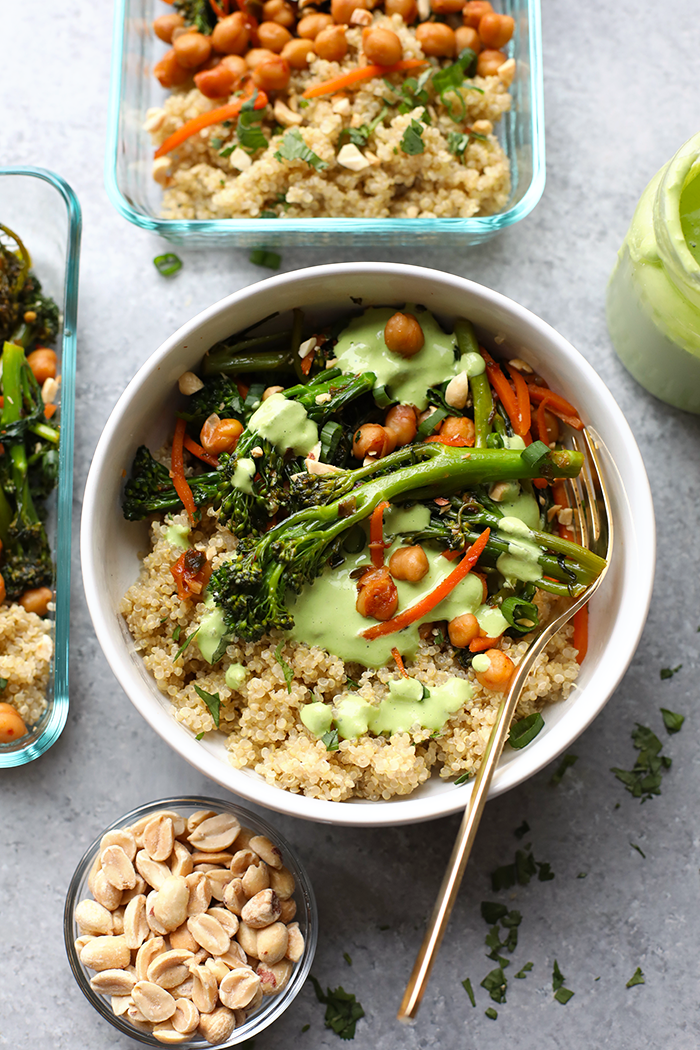 Plant Based Snack Recipes
These nutritious vegetarian snacks are healthy and will give you an energy boost between meals.