I've never been much of a writer, but I've learned to love me a good adjective, so why not use like 10 in one title?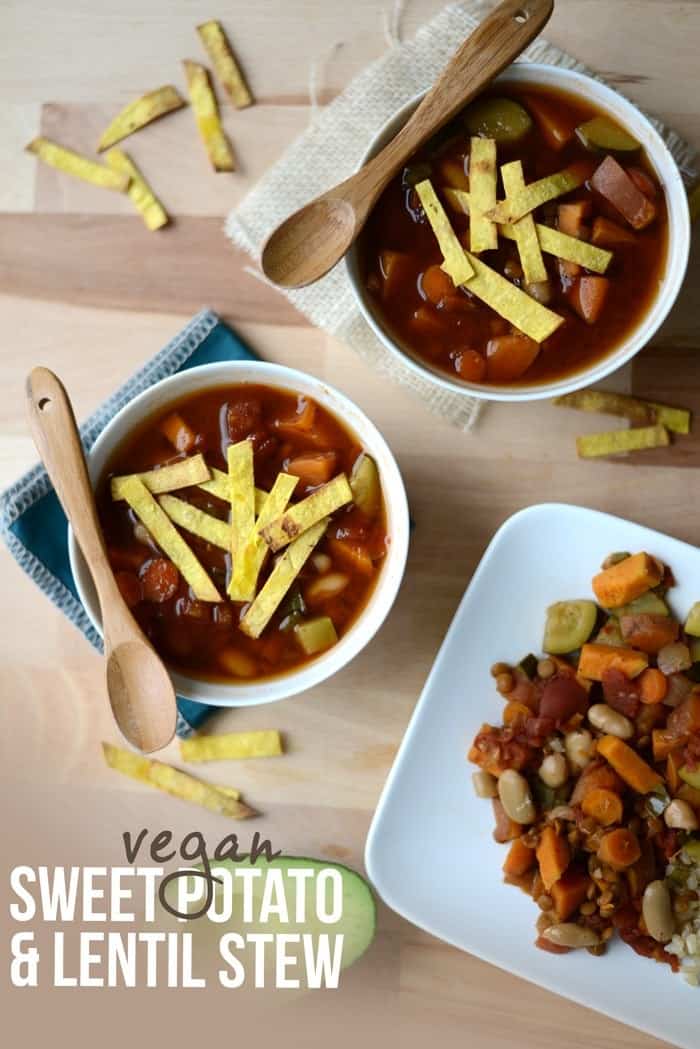 Over the past 5 days I have eaten this at least once per day. It really doesn't get old. And the homemade limey crunchy salty tortilla strip soup toppers on top…..oh my gawsh.
---
---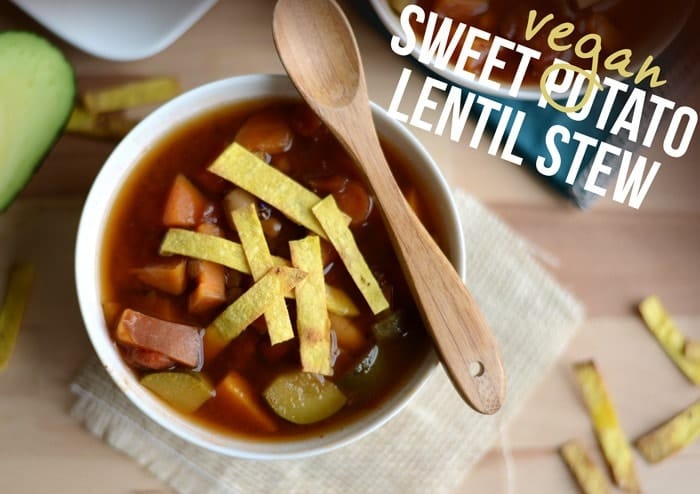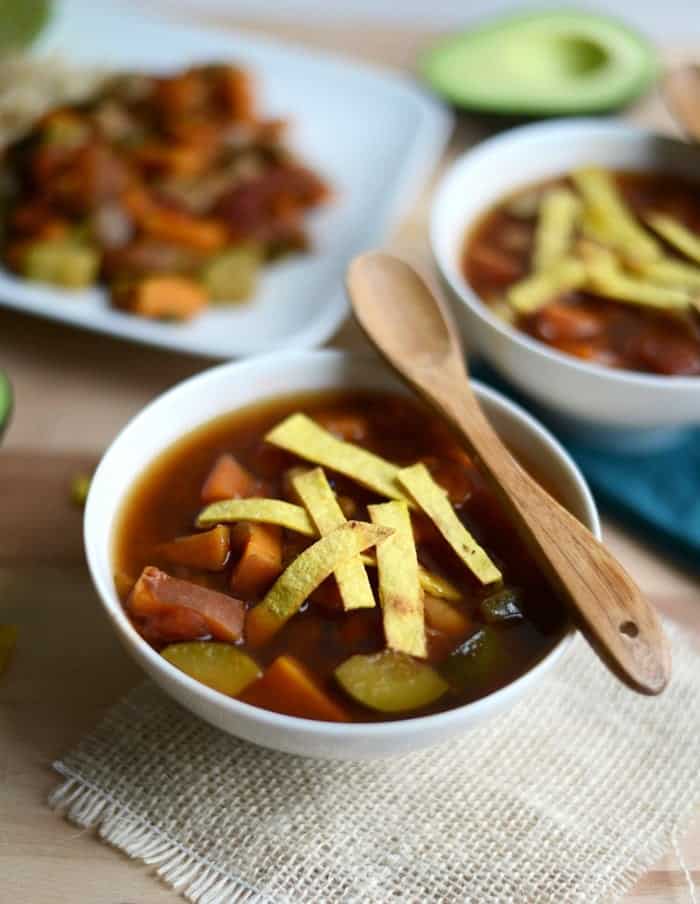 Sweet Potato Lentil Stew with Homemade Limey Crunchy Salty Tortilla Strip Soup Toppers
Ingredients
– 1 cup lentils, rinsed
– 4 cups vegetable stock
– 1 cup water
– 3 medium sweet potatoes, chopped
– 1 can diced tomatoes
– 1 cup chopped carrots (baby or regular)
– 1 can white beans
– 1 zucchini, sliced
– 1/2 jalapenejo pepper, finely diced (optional)
– 2T chili powder
– 1t onion powder
– 1t cayenne power
– 1t garlic powder
Instructions
Place all ingredients into your crockpot and cook on high for about 4 hours or until sweet potatoes are soft enough to pierce with a fork.
For the limey crunchy salty tortilla strip soup toppers I used a previous FFF method. Remember my Homemade Baked Corn Tortilla Chips? Yup- say exact method, I just cut the tortillas into strips this time!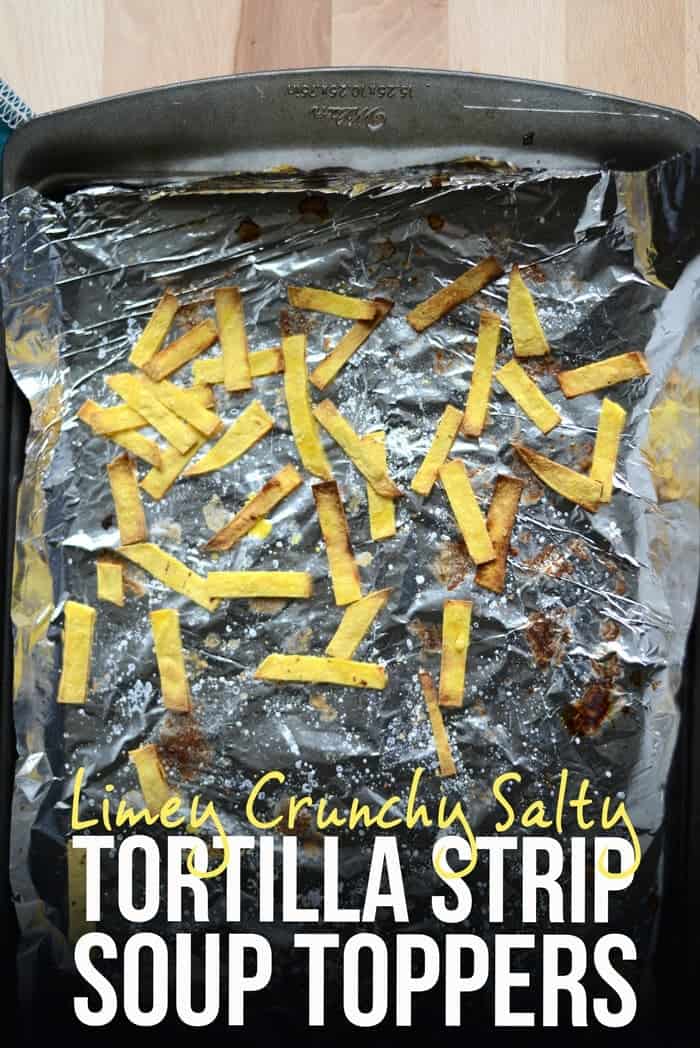 Limey Crunchy Salty Tortilla Strip Soup Toppers
Ingredients
-8-10 mini corn tortillas
-Nonstick cooking spray
-Juice from 1/2 lime
-Sea salt, to taste
Instructions
1. Preheat oven to Broil. Then, spray a baking sheet with nonstick cooking spray and set aside.
2. Next, using a pizza cutter, slice mini tortillas into strips. Then, arrange them on 2. the baking sheet so that they are not touching.
3. Next, lightly spray chips with nonstick cooking spray and squeeze lemon juice on top. Then, sprinkle on sea salt to your preference.
4. Broil the first side for about 2-3 minutes watching it very closely. Once it begins to turn brown, remove from oven, flip, and put back in for an additional 1.5 – 2 minutes. Again, make sure you keep a close eye on them so that they don't burn!
Nutrition
Calories:

70

Sugar:

1

Sodium:

159

Fat:

1

Saturated Fat:

0

Unsaturated Fat:

1

Trans Fat:

0

Carbohydrates:

16

Protein:

2

Cholesterol:

0
My favorite way to eat this stew is paired with short grain brown rice personally cooked in your rice cooker. OHHHH I am about to go make another batch of this!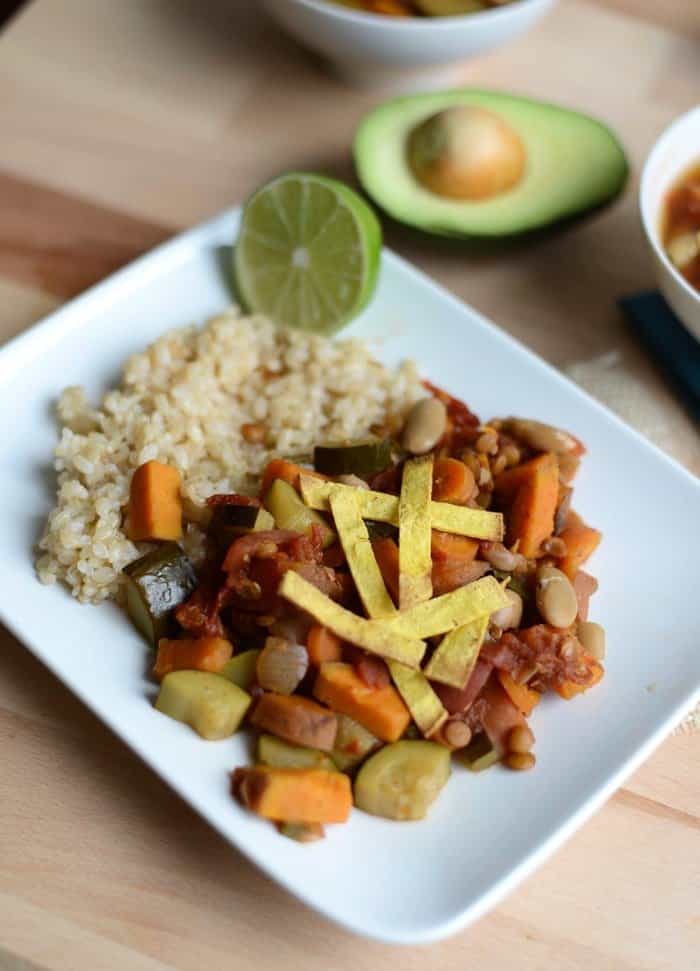 What's great about this recipe, is that you can add whatever veggies, beans, or grains you have in your kitchen. Next time I'm adding more beans like kidney and black. Quinoa or brown rice would also be a delicious addition.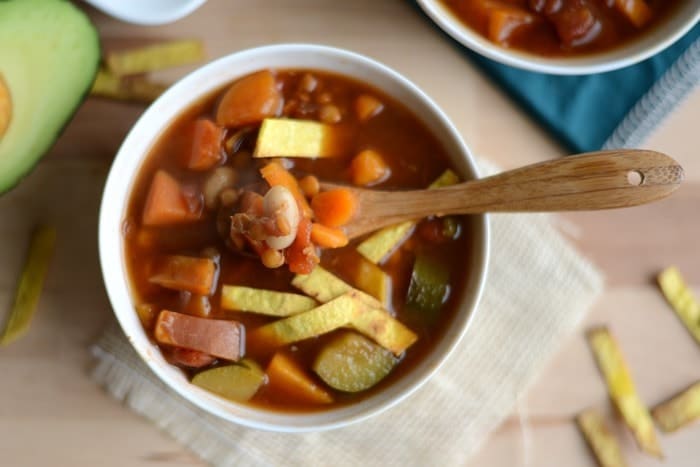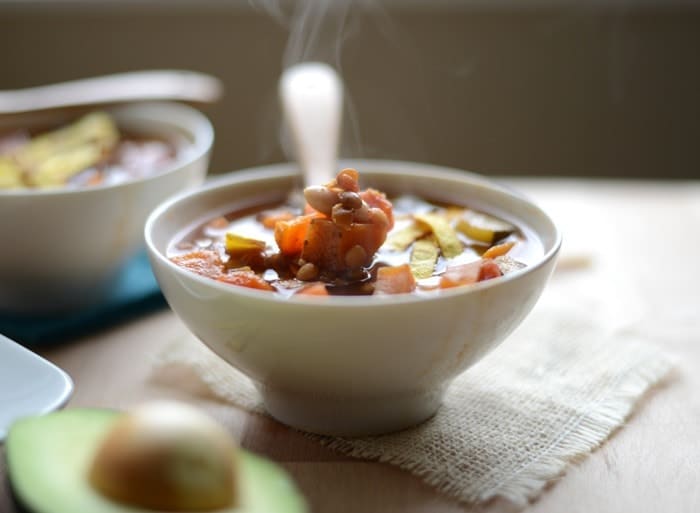 I'm already excited for next week's one pot Sunday.