These grilled carrots are sweet and savory, perfectly cooked, and full of amazing flavor! Throw these grilled carrots on the grill and serve them alongside any of your favorite BBQ dishes.
Grilled Carrots = Perfect BBQ Side Dish
Raise your hand if you have a hard time deciding on what to serve as a side dish? I DO! Especially when you are grilling and can't think of what serve on the side of a burger.
Today we are talking about grilled carrots. Now, before you move on because grilled carrots haven't caught your fancy, give me a minute to explain myself.
Why make these grilled carrots?
Carrots make the perfect grilled side dish for a few different reasons…
Carrots are a sweeter vegetable. They are a bit higher in sugar, so when they are grilled and the sweet juices are drawn out, they tend to caramelize. YUM.
Carrots can be a bit dense and crunchy. Grilling carrots softens them just enough that your jaw doesn't hurt while you are enjoying them!
Carrots are packed with vitamin A and are so dang flavorful after they are grilled. You just can't go wrong!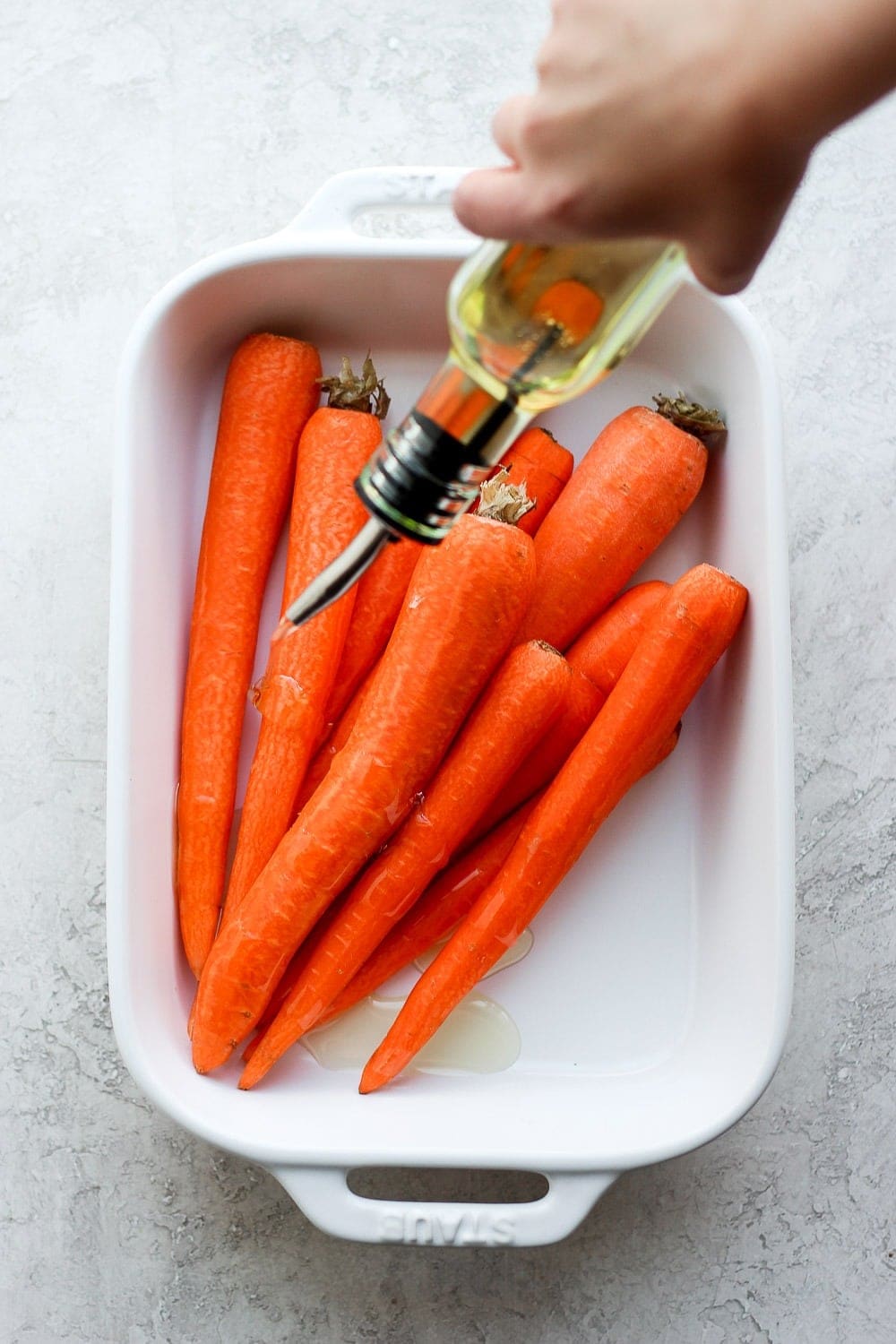 Tips + Tricks for Grilled Carrots
Size Matters
When it comes to grilling carrots, the size of your carrots really does matter! You want to grill carrots long enough that they char and soften. If you grill carrots that are too small you are going to end up with mushy carrots.
We recommend using medium to large carrots. Usually that means you are buying carrots by the pound in the produce department.
Do not, I repeat DO NOT buy baby carrots and try to follow this recipe!
Clean Up Your Carrots Before Grilling
For easier grilling and perfectly charred carrots, it is best to clean up your carrots a bit before seasoning them and marinading them!
Be sure you cut the greens off the carrots as well as peel them before seasoning.
Simple Flavors
For this particular grilled carrot recipe, we are keeping things simple with some basic spices and a secret ingredient:
salt
pepper
soy sauce (trust us)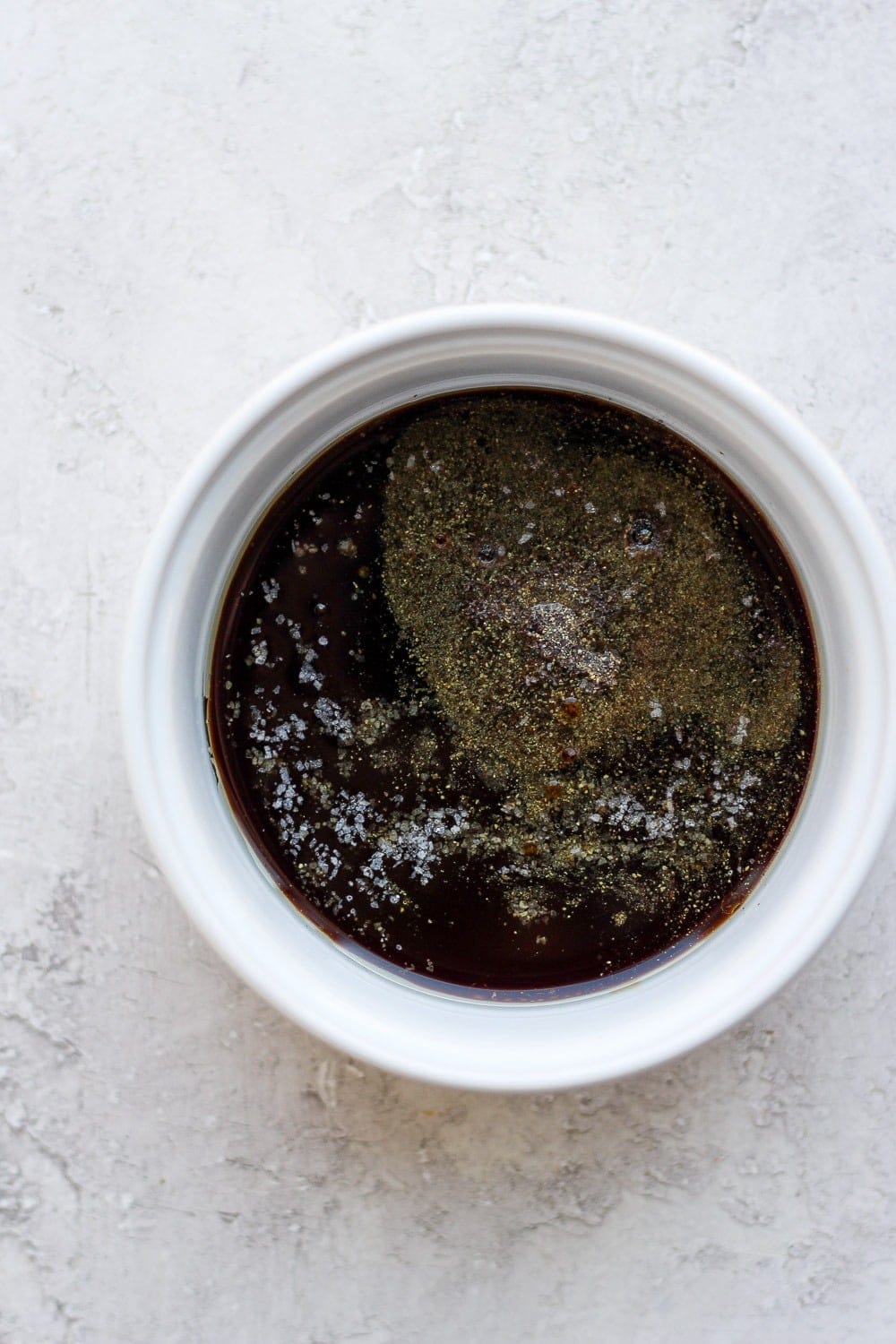 Set Up Your Grill
How you grill these carrots is very important! If you set up your grill before grilling, perfect grilled carrots are in your future!
You are going to want to set up two different sections on your grill.
Direct Heat for Charring
You are going to grill your carrots over direct heat for 6 minutes. This will create a delicious caramelized char on the outside of your carrots.
Indirect Heat for Cooking
After your carrots look charred and delicious you are going to cook them over indirect heat so they don't burn. Grilling them over indirect heat for 12-15 minutes will allow the inside of the carrot to soften.
What temperature to grill carrots at?
Preheat your grill to 450ºF. Cook over direct heat for 6 minutes. Then, move to indirect heat and cook for another 12-15 minutes.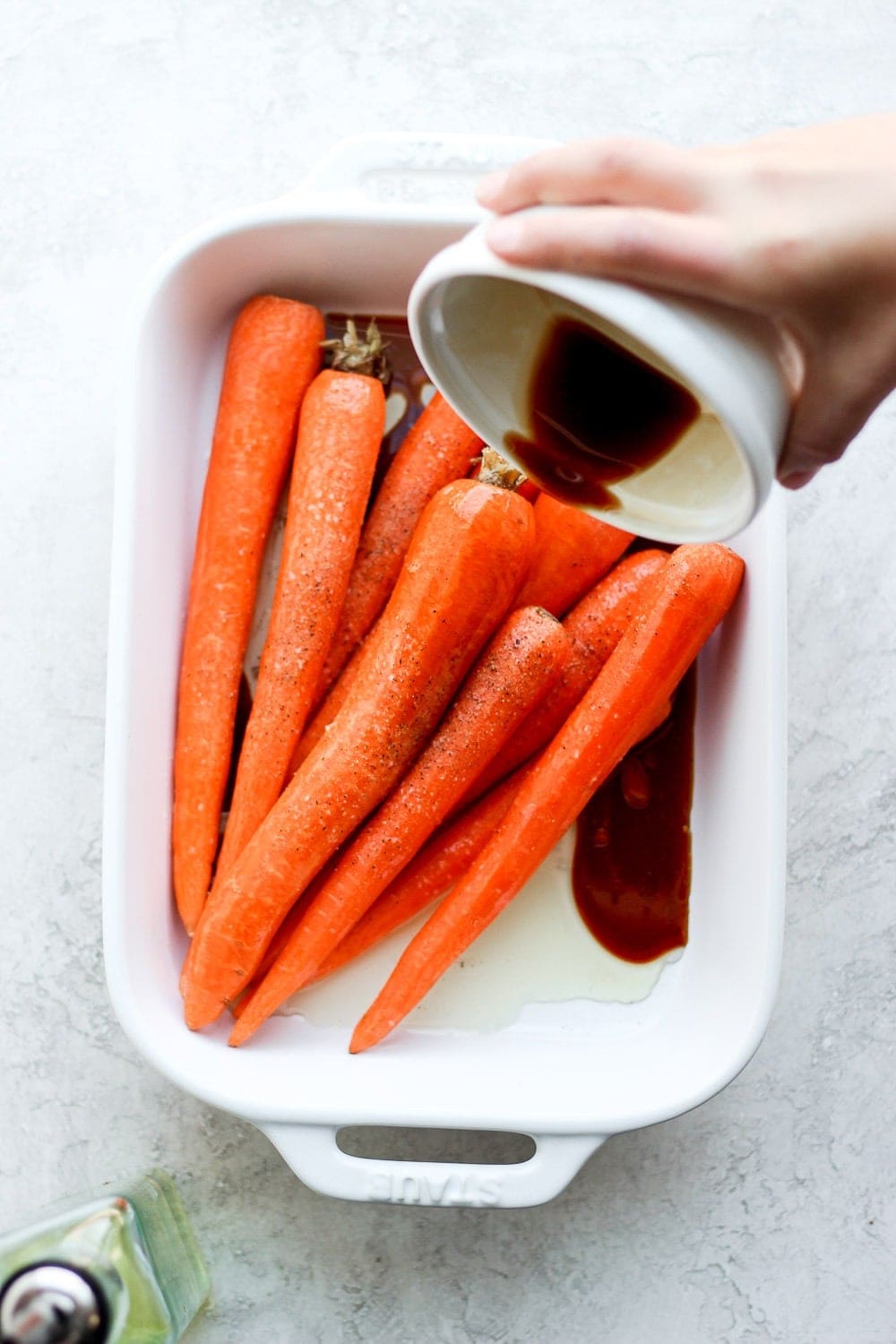 What to Serve with Grilled Carrots
The options are endless when it comes what to serve with grilled carrots. We have so many grilling recipes to choose from on FFF. However, here are some of our favorite BBQ recipes that we recommend that you serve with grilled carrots!
Storage
Got leftover carrots? Let them cool completely, then transfer them into an airtight container and refrigerate for up to 3-5 days.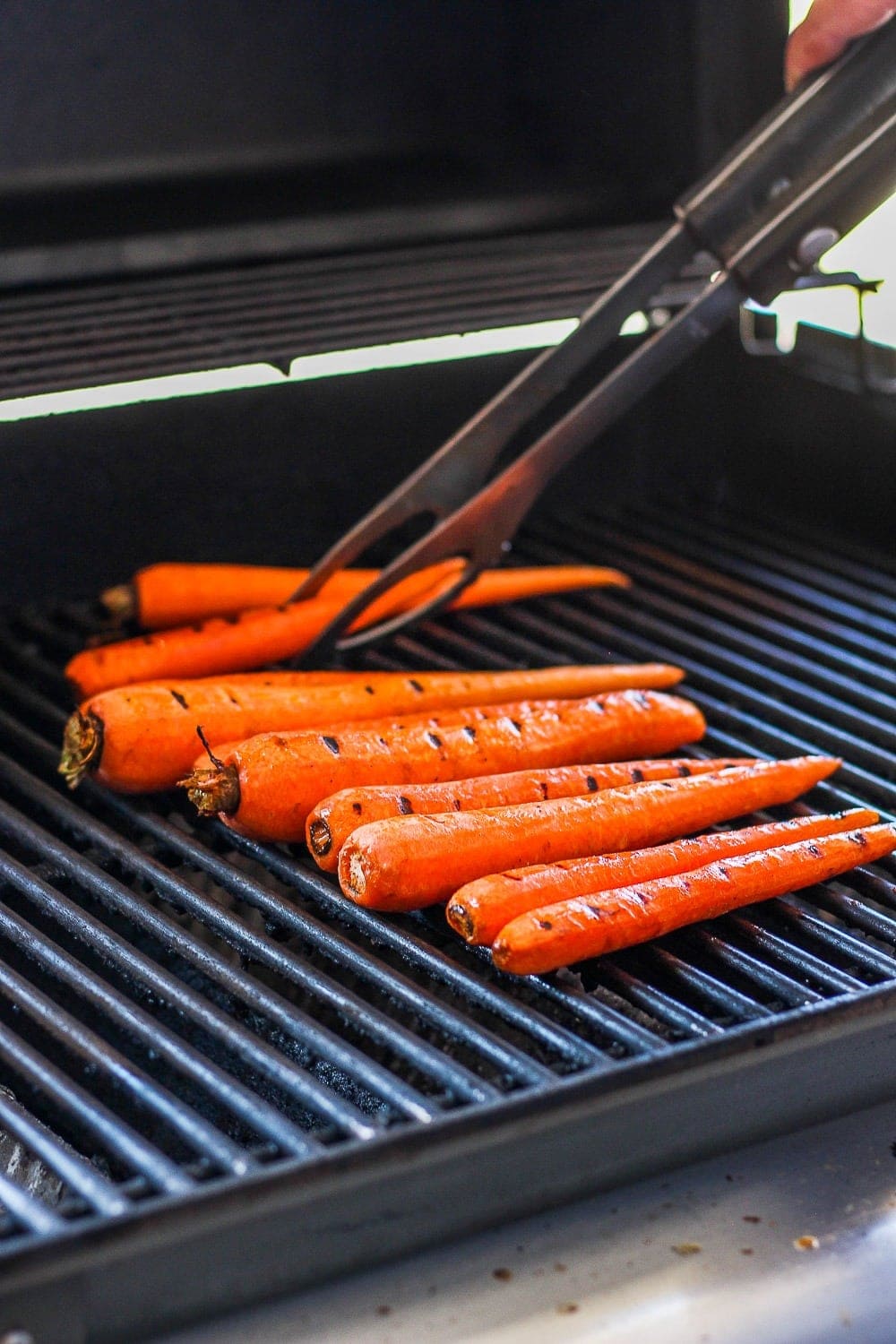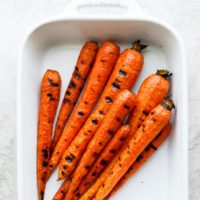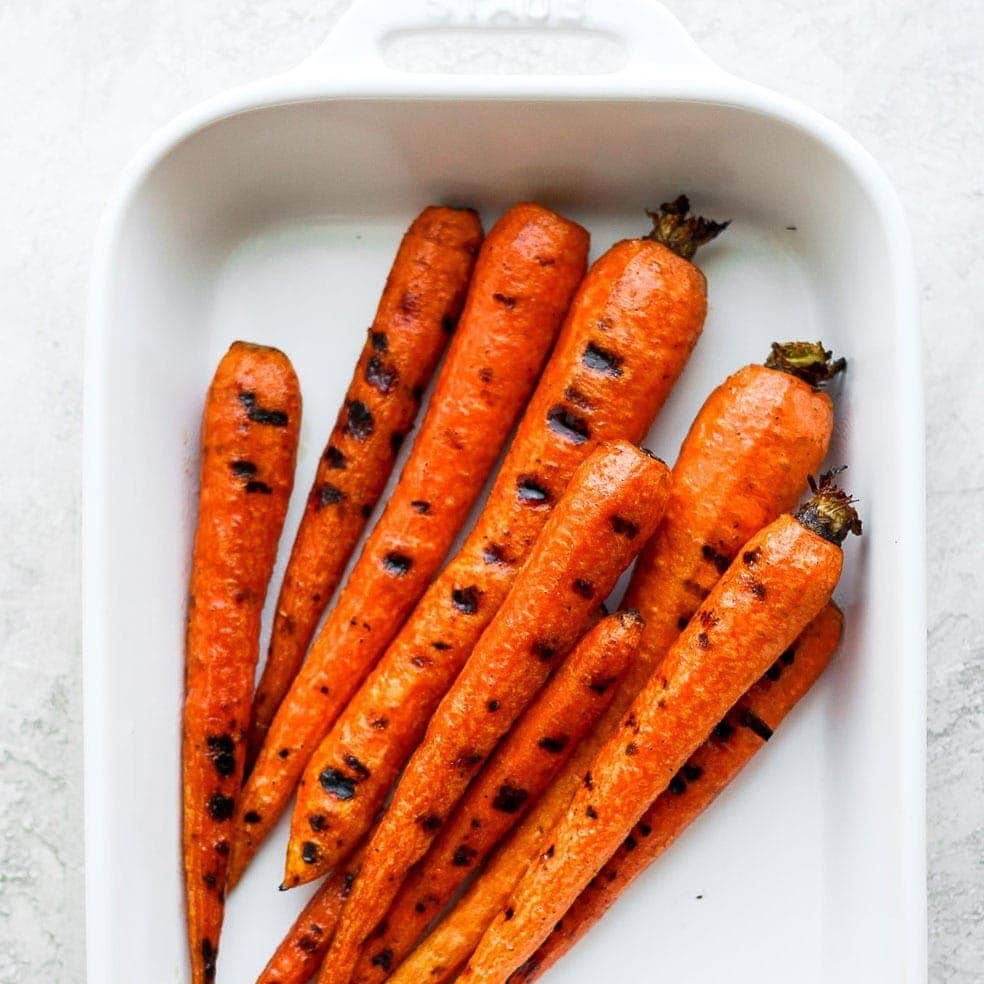 Grilled Carrots Recipe
These grilled carrots are sweet and savory, perfectly cooked, and full of amazing flavor! Throw these grilled carrots on the grill and serve them along side any of your favorite BBQ dishes.
Ingredients
Instructions
Preheat the grill to 450ºF-500ºF.

Then, place carrots into a casserole dish and drizzle with olive oil. Season with salt and pepper.

Next, pour soy sauce over the carrots and roll carrots around in soy sauce.

Let the carrots sit in the soy sauce for at least 15 minutes.

When ready to grill, place carrots over direct heat on the grill for 6 minutes, flipping as needed to char the whole carrot.

Then, place carrots over indirect heat and pour the rest of the marinade over the carrots (the sauce that was left in the casserole dish) and grill carrots over indirect heat for an additional 12-15 minutes. Or until fork tender.

Remove from heat and serve immediately.
Nutrition facts
Calories:
164
kcal
Carbohydrates:
23
g
Protein:
4
g
Fat:
7
g
Fiber:
7
g
Sugar:
11
g
Photography: photos taken in this post are by Erin from The Wooden Skillet.