This Homemade BBQ Sauce is ready in under 30 minutes. No more store-bought BBQ filled with ingredients you can't pronounce. Make this BBQ sauce today!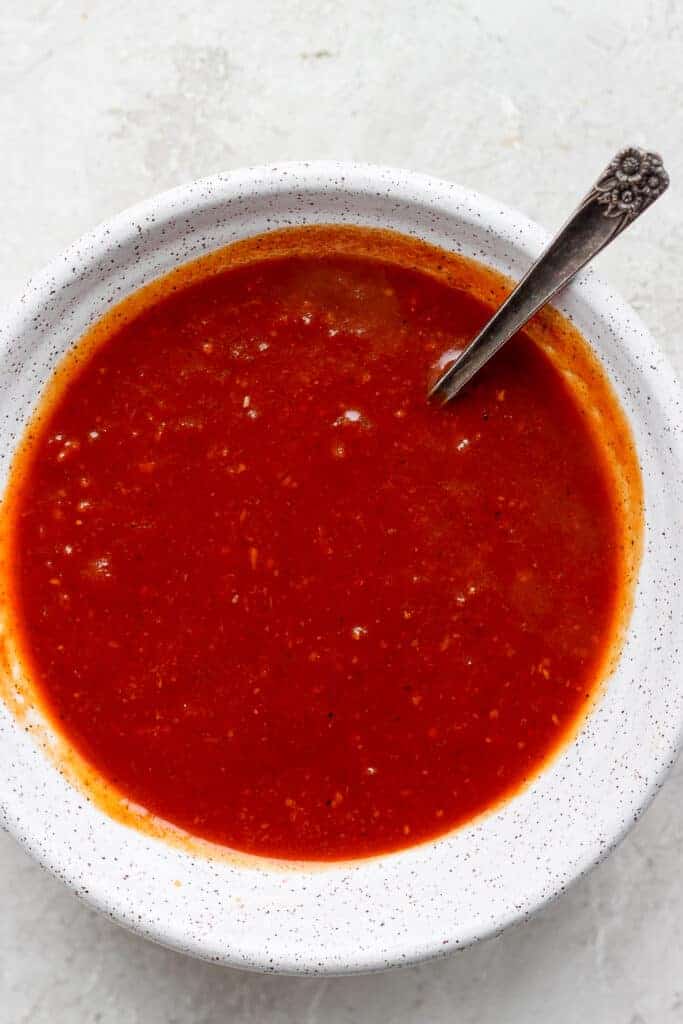 Use this homemade BBQ sauce with our Grilled BBQ Chicken Bowls or BBQ Chicken Breast or even our Honey Maple BBQ Sweet Potato Wedges. We'll walk you through the steps, and you'll be on your way. Does it get any better?
Ingredients You Need for Homemade BBQ Sauce
Tomato sauce
Grated white onion
Grated garlic
Worcestershire
Ketchup
Molasses
Dark brown sugar
Chili powder
Paprika
Salt & pepper
Butter
Apple cider vinegar
And that's it! Truly, these 12 ingredients come together to make that perfect BBQ flavor you love, but without all those store-bought fillers. Plus, it's super easy to make.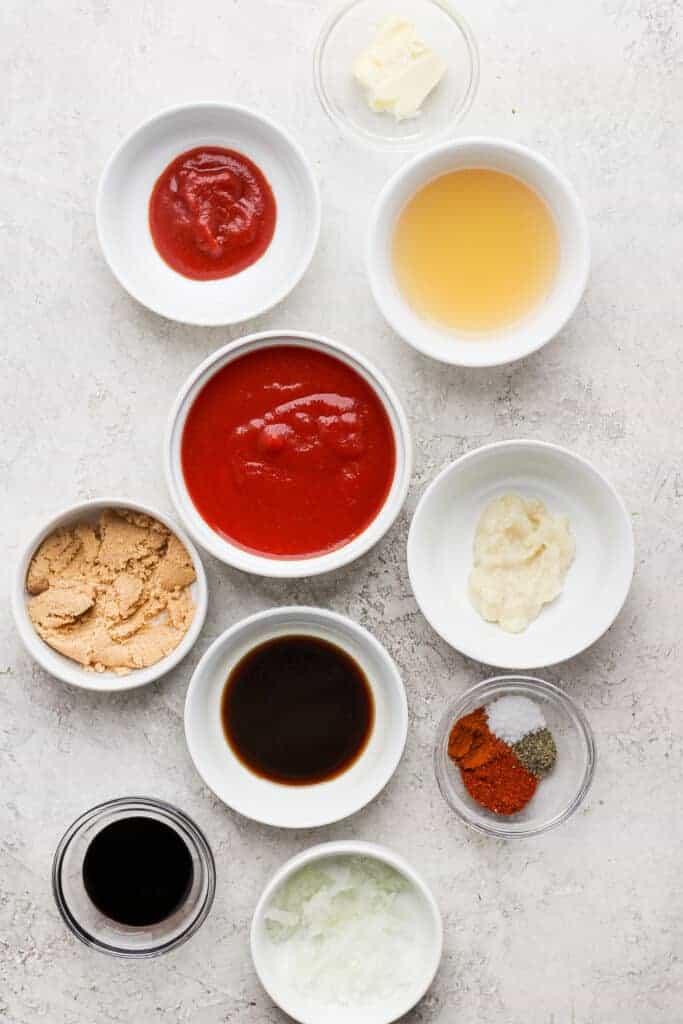 Substitutions and Variations
Tomato Sauce: You can use crushed tomatoes or tomato paste diluted with a bit of water. If using tomato paste, the flavor will be more concentrated, so you may need to adjust seasonings accordingly.
Grated White Onion: Onion powder can be used as a quick substitute. About 1 teaspoon should work.
Grated Garlic: You can substitute with ½ teaspoon of garlic powder.
Worcestershire: Soy sauce or tamari can be used as a replacement. It will change the flavor slightly but will still offer that umami taste.
Ketchup: If you're out of ketchup, you can increase the tomato sauce by a tablespoon and add a bit more sugar.
Molasses: For a similar depth of flavor, you can use dark corn syrup, honey, or maple syrup.
Dark Brown Sugar: Light brown sugar can be used. If you only have white sugar, you can use it and add a touch more molasses for depth.
Chili Powder: If you don't have chili powder, a combination of paprika, cumin, and a touch of cayenne pepper can mimic its flavor.
Paprika: You can use smoked paprika for a smokier flavor or skip it if you're already using chili powder.
Butter: Olive oil or any other neutral oil can be a replacement, though butter adds a richer flavor.
Apple Cider Vinegar: White vinegar, red wine vinegar, or even lemon juice can be used as substitutes. They will each bring a slightly different acidity and flavor to the sauce.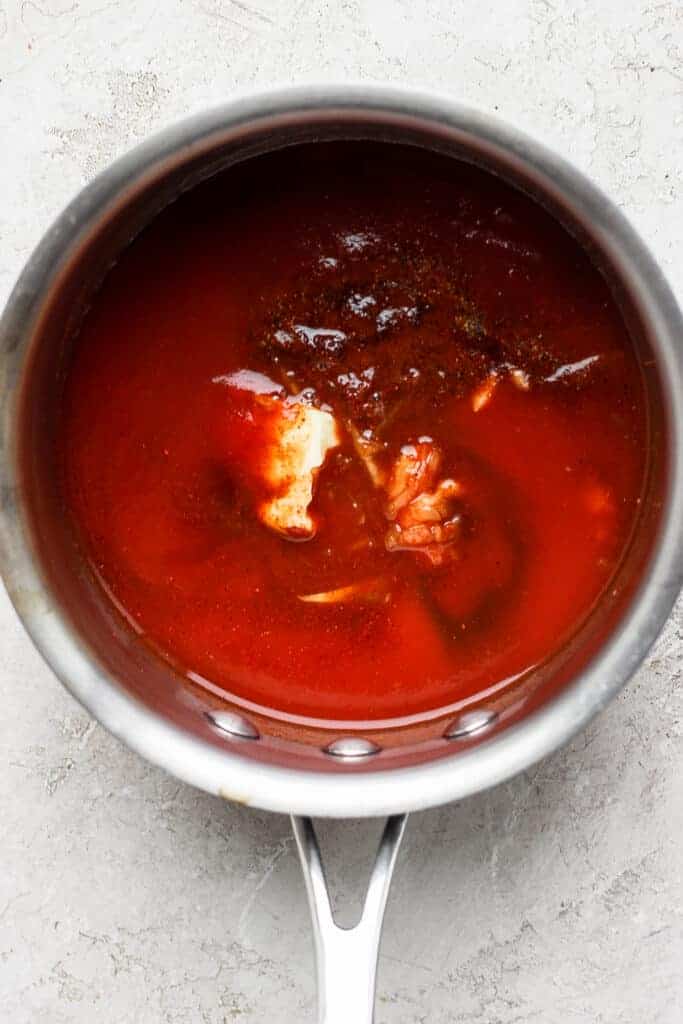 Storage
While many store-bought BBQ sauces are packed with so many ingredients and preservatives that the shelf life is years, this BBQ sauce contains only 12 ingredients, and will last up to a week in the fridge.
Because this recipe makes about 2 cups of sauce, it's perfect to use when grilling for a group, or if you're making multiple BBQ recipes throughout a week to ensure you use it all up!
What can you store homemade BBQ sauce in?
We like to store our homemade BBQ sauce in a Mason jar with a tight lid. This not only prevents it from spilling when it's in the fridge, but also allows you to give it a nice shake before you use it ensuring all the ingredients are mixed sufficiently when you use your BBQ sauce.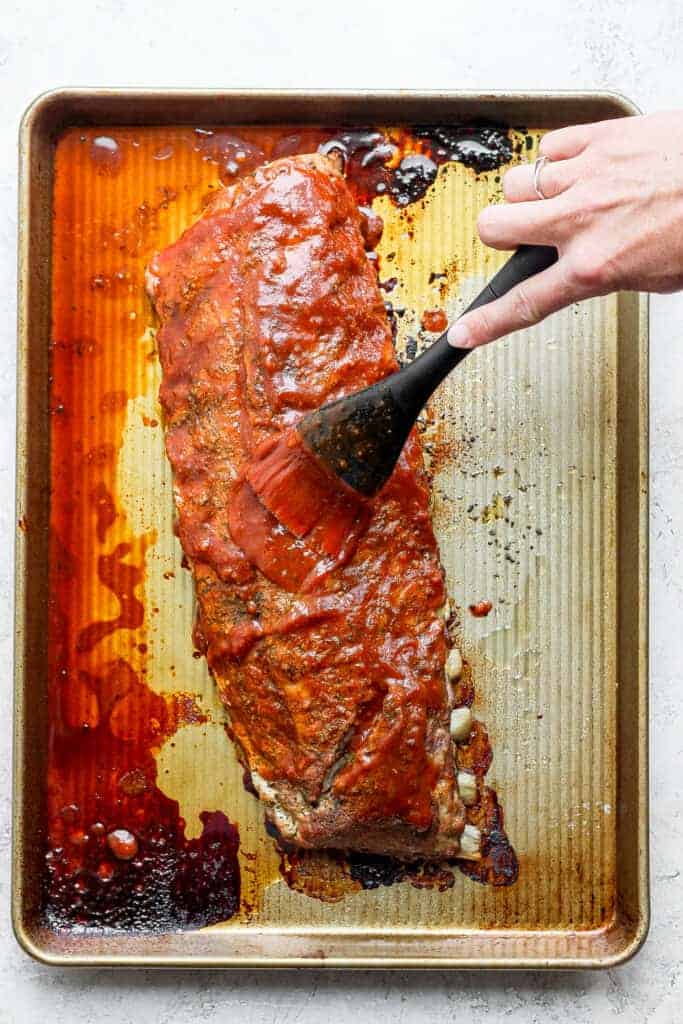 Serving Suggestions
What DOESN'T go well with BBQ sauce? On Fit Foodie Finds we have tons of great recipes with pair well with BBQ sauce: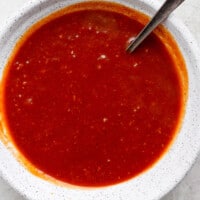 Homemade BBQ Sauce
This Homemade BBQ Sauce is ready in under 30 minutes. No more store-bought BBQ filled with ingredients you can't pronounce.
Ingredients
1

cup

tomato sauce

2

tablespoons

grated white onion

1

tablespoon

grated garlic

1

tablespoon

Worcestershire

1

tablespoon

ketchup

1

tablespoon

molasses

2

tablespoons

dark brown sugar

1

teaspoon

chili powder

½

teaspoon

paprika

½

teaspoon

salt

¼

teaspoon

pepper

1

tablespoon

butter

¼

cup

apple cider vinegar
Instructions
Heat a small sauce pan over medium/high heat.

Place all BBQ sauce ingredients into the pan, mix well, and bring to a boil.

Turn heat to low and let BBQ sauce simmer for 10 minutes.

Remove from heat and let cool.

When BBQ sauce is cool, pour into a large mason jar, tightly seal the cover, and place in the refrigerator for up to 7 days.
Tips & Notes
This recipe was updated on September 8, 2021 to include additional ingredients for enhanced flavor. For the original recipe click HERE.
Nutrition facts
Calories:
28
kcal
Carbohydrates:
5
g
Protein:
0
g
Fat:
1
g
Fiber:
0
g
Sugar:
4
g