Make these delicious BBQ quinoa turkey burgers with just 6 main ingredients. Dress it up with all the fixins' (including spiralized apples!) for a delicious high-protein meal.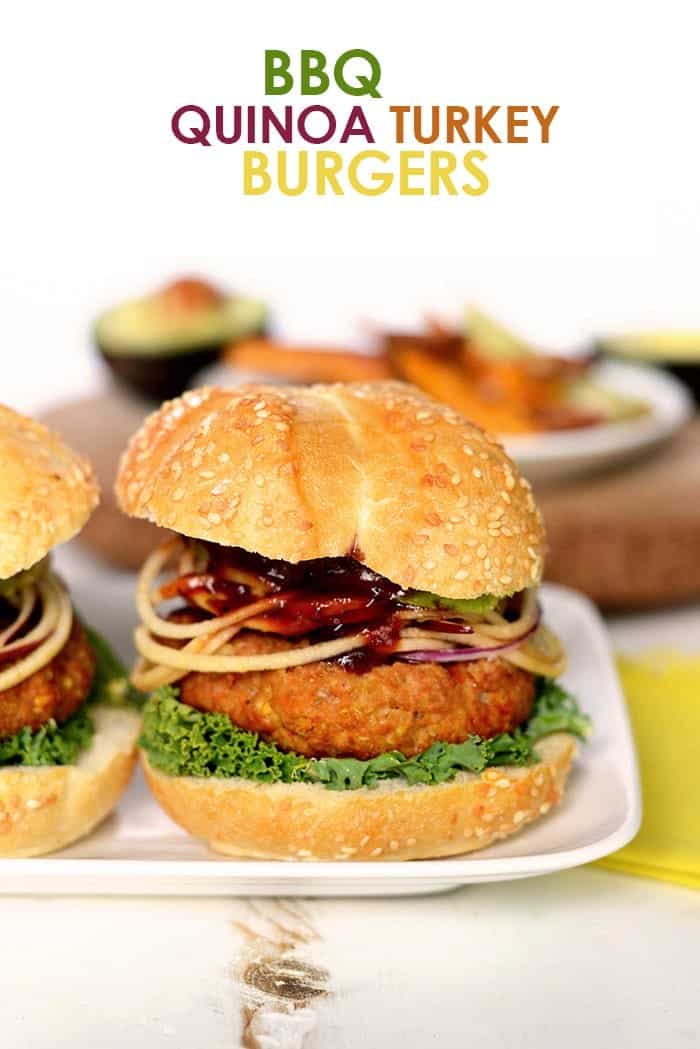 Over the past few weeks, Blake has been home in Kansas, so it's been just me here holding down the fort. I remember before I started dating Blake, I would rarely include meat into my meals. I thought it was too expensive and too many calories.
BOYYY have times changed. I eat meat every single day and I actually crave it as part of my diet! I enjoy ground turkey, chicken breast, and bison the best, but pretty much enjoy it all!
I thought I would make a burger that mixes meat with one of my all time favorite foods – quinoa! Why? The extra protein and texture…duh!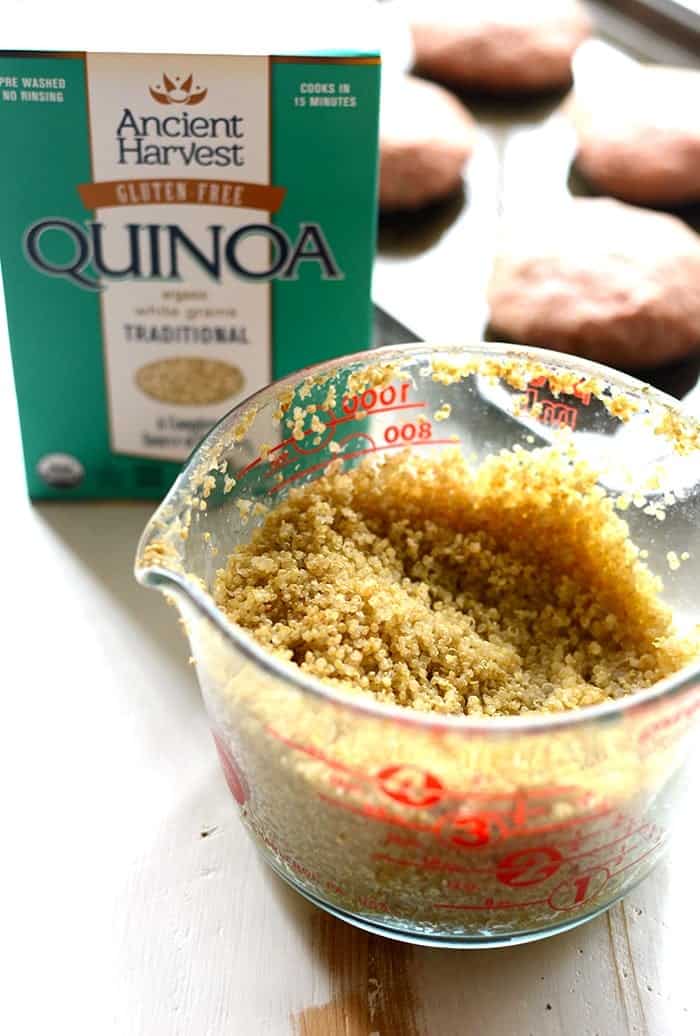 I, of course, used my new favorite kitchen hack tutorial —> how to microwave quinoa. It saves so much time! In this recipe, I am using FFF partner, Ancient Harvest's Traditional Quinoa. This is by far my favorite variation because it has the best texture and its just classic.
Inside of the burger I mixed together…
ground turkey
cooked quinoa
organic bbq sauce
oat flour
salt and pepper
No egg was needed to hold these guys together!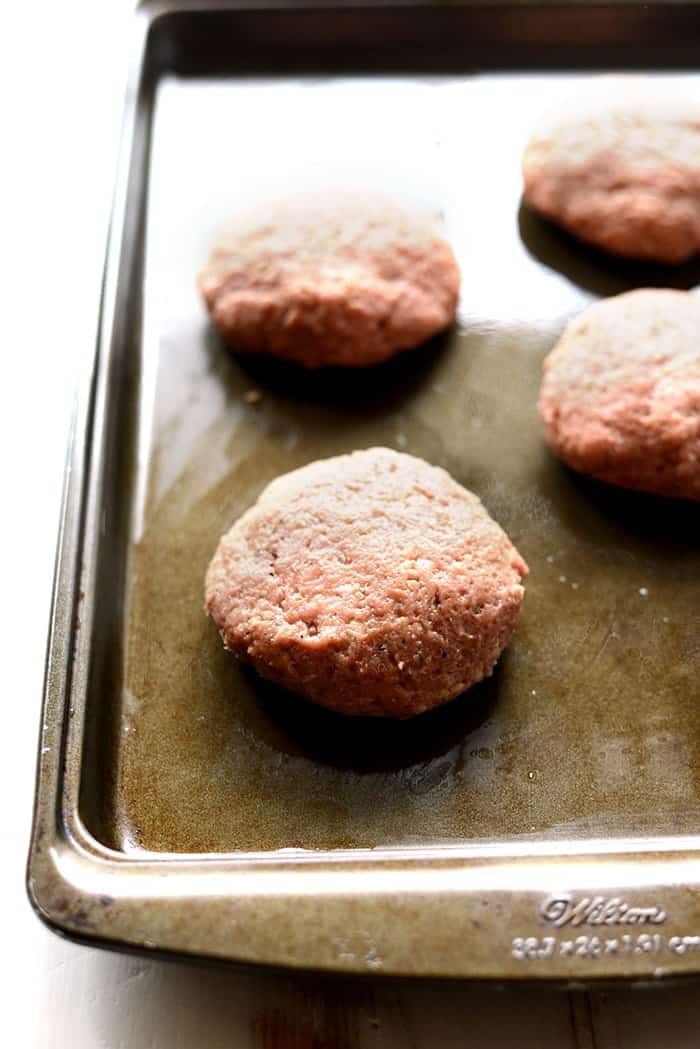 Get excited for the toppings I used on this burger.
The main star is obviously spiralized apple. It pairs PERFECTLY with the BBQ flavors and adds a hint of sweetness and crunch. I also added some raw onion, kale, and avocado for good measure.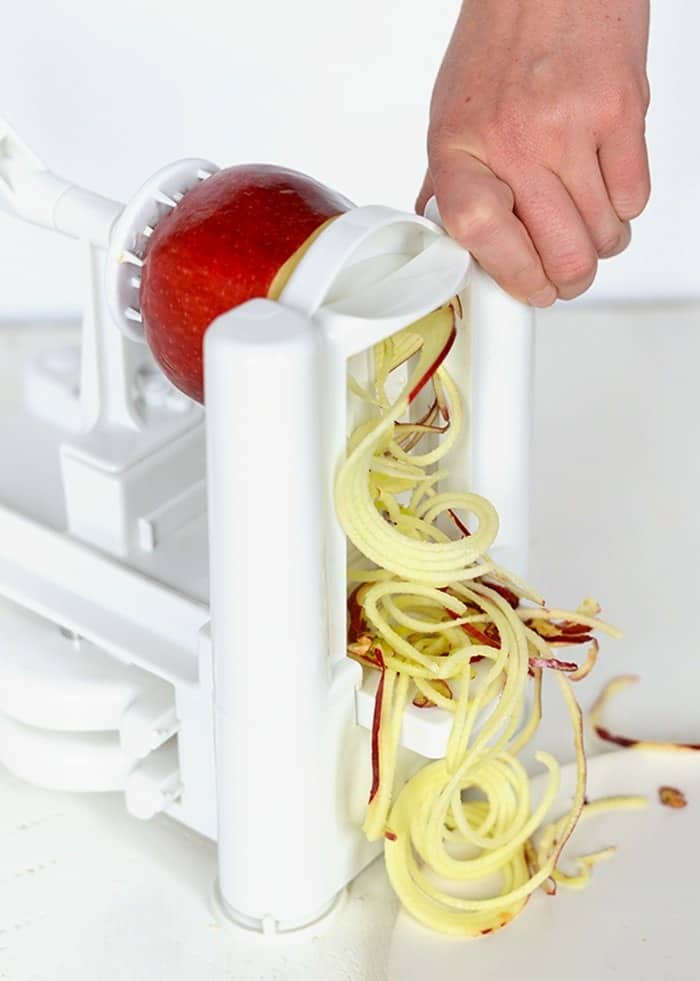 I picked up some bakery buns from a local grocery store- Jerry's Foods. It's my favorite! Their bakery section is always the best AND they really do have the best meat in the Twin Cities, if you ask me!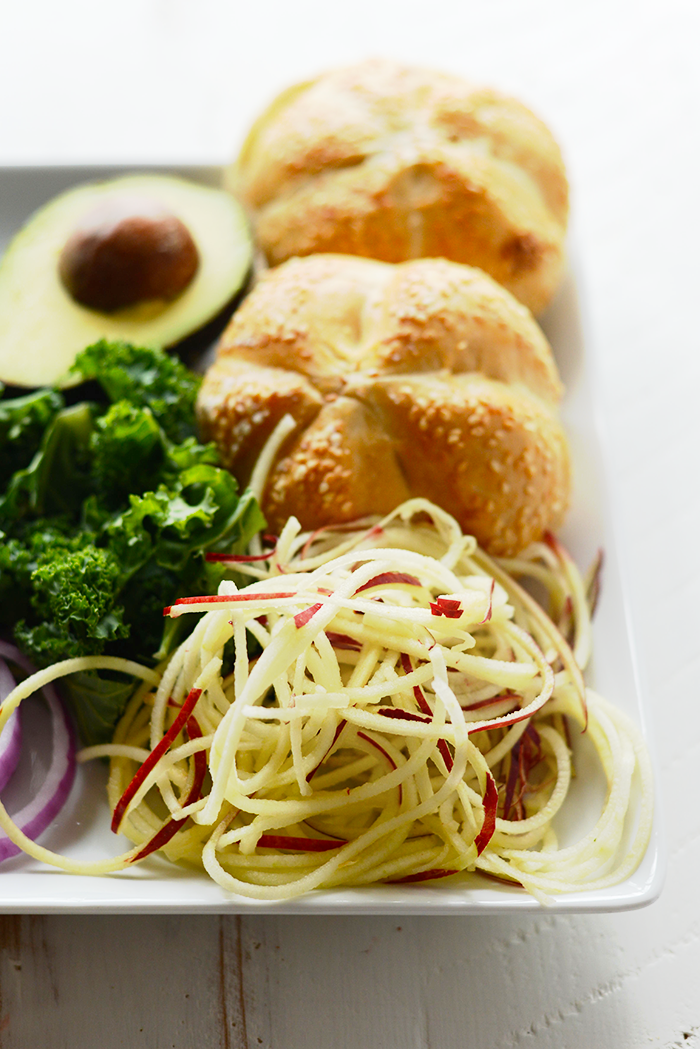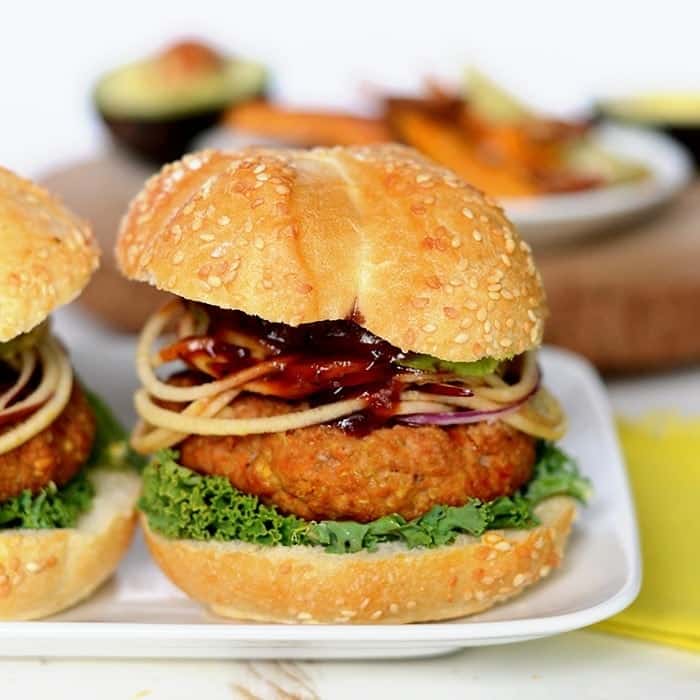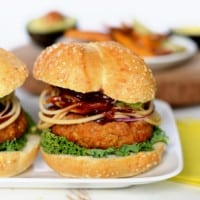 BBQ Quinoa Turkey Burgers with Spiralized Apples
Prep:
5 minutes
Cook:
25 minutes
Total:
30 minutes
Ingredients
1

lb. organic turkey meat

1/2 cup

Ancient Harvest Traditional Quinoa, cooked

2 tablespoons

organic BBQ sauce

2 tablespoons

ground oat flour

1 tablespoon

minced garlic

1 teaspoon

onion powder
salt and pepper to taste
Toppings: raw kale, avocado, raw red onion, organic bbq sauce, and spiralized apple
Instructions
Mix together all ingredients in a large bowl. Then, separate out the mixture into fourths. Create patties by molding them in your hand, making sure they are all about the same thickness (mine were about 1.25 inches thick).
For the Oven
Preheat oven to 375ºF and spray a baking sheet with nonstick cooking spray. Then, place patties on baking sheet and bake at 375º for 24-28 minutes, or until cooked all the way though. Flip the patties at the 15 minute mark.
For the Grill
Heat grill to about 400ºF. Clean and spray the grates with nonstick cooking spray. Grill patties for about 7 minutes on each side, or until cooked all the way through.
Serve
Serve with raw kale, avocado, red onion, organic bbq sauce and sprialized apple.
Tips & Notes
Nutrition Information (just the meat): 214 calories | 9g fat | 10g carbs | 1g fiber | 1g sugar | 24g protein
Nutrition Facts
Serving Size:
1 patty