Make your own Homemade Salmon Seasoning with just 7 ingredients you likely already have in your spice cupboard, and you'll be on your way to the most flavorful salmon in no time.
Keep a batch of this homemade salmon seasoning on hand for making air fryer salmon, pan fried salmon or fiesta salmon rice bowls.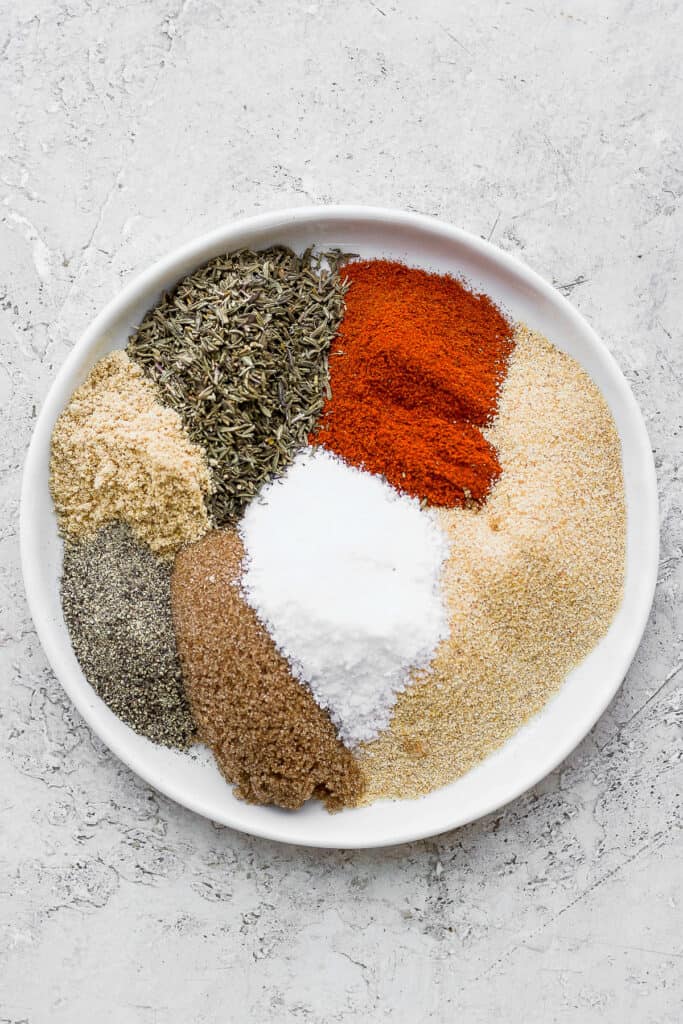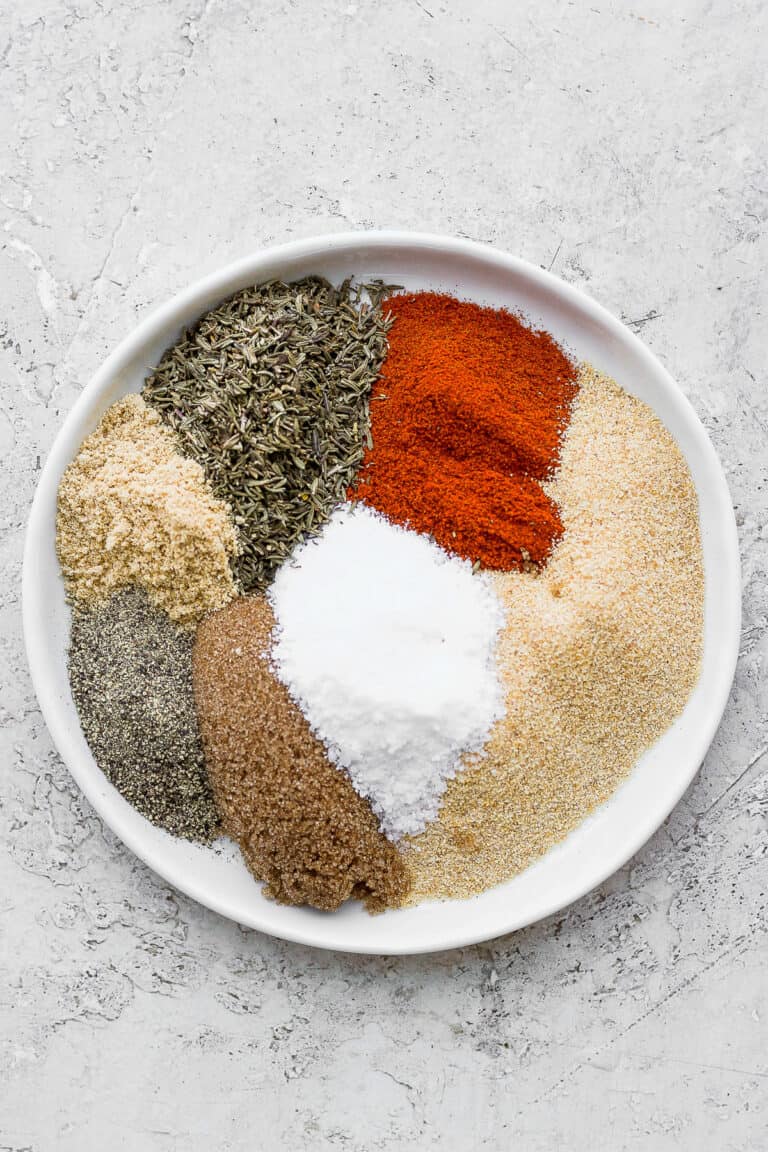 Our Go To Salmon Seasoning
This salmon seasoning is seriously our go-to in the Fit Foodie Kitchen! It uses a short list of very simple spices that pack big flavor, but doesn't overpower the amazing taste of salmon itself. Make a large batch of this salmon seasoning to always have on hand!
Recommended Spice Containers
Why Make Homemade Salmon Seasoning
We like to make our own homemade seasonings for most things, not just for seasoning salmon! Our pork rub, fajita seasoning, and homemade chili seasoning are some of our favorites. Homemade seasoning recipes are the best because:
Salt control: You get to control how much salt you put in your spice blends. When you buy store-bought blends they often have quite a bit of sodium and sometimes even fillers.
Heat: Having control over the spice level and sweetness of spice blends is so helpful. You can truly make it your own!
Make-Ahead: Once you find a mix you like, you can make a double or a triple batch and have it on hand.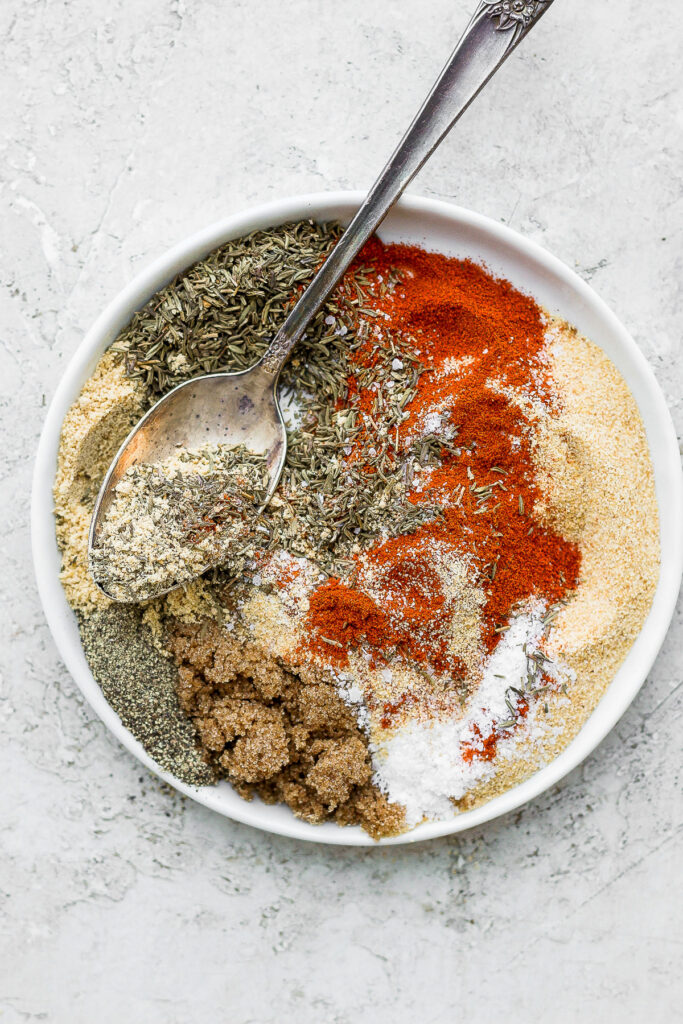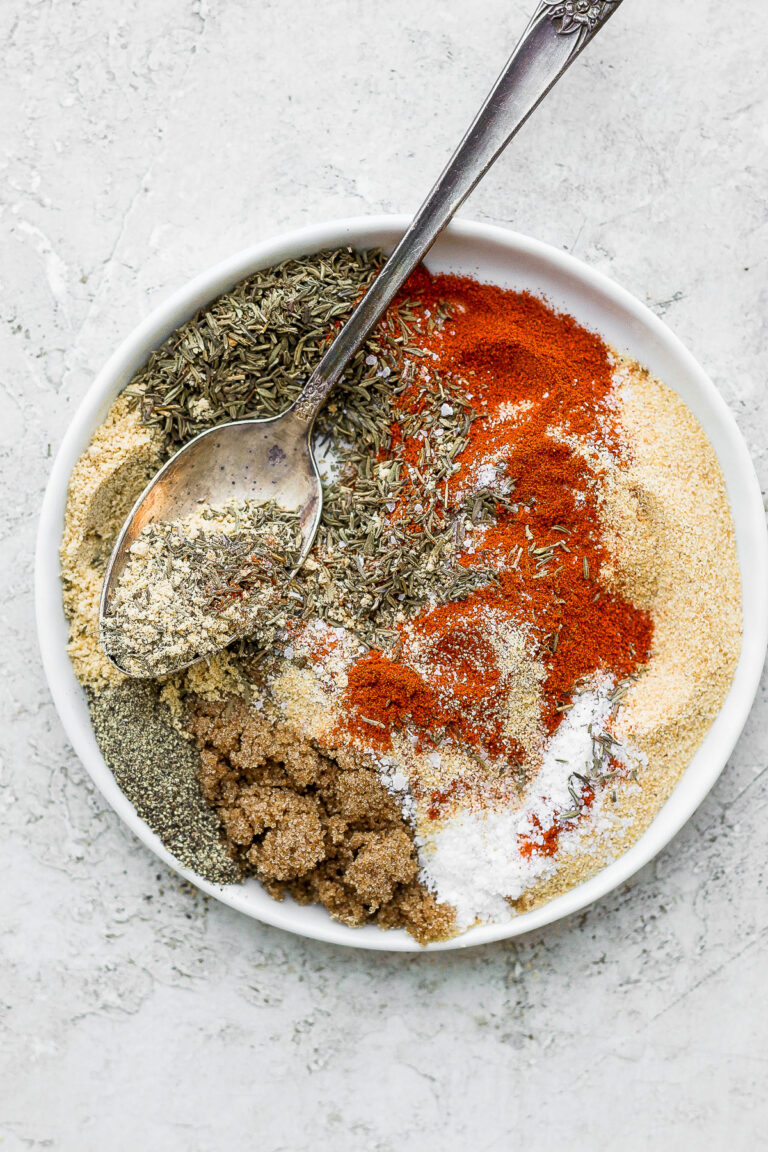 Spices that Go Best with Salmon
While salmon is such a versatile seafood option, we love to have our classic salmon seasoning on hand to quickly and easily season any salmon filet at a moment's notice. You'll need:
Be sure to scroll down to the recipe card to see how much of each ingredient you need for this salmon seasoning.
Paprika
Garlic powder
Brown sugar
Kosher salt
Dried thyme
Mustard powder
Black pepper
Try Surrender Salmon!
Our all-time favorite salmon is Surrender Salmon. They catch wild-Alaskan salmon off of Bristol Bay in Alaska. The salmon is bright orange, so flakey and delicious, and truly the best.
Surrender Salmon is a family-run company based here in Minneapolis and they are good friends of ours! Support a local business if you can.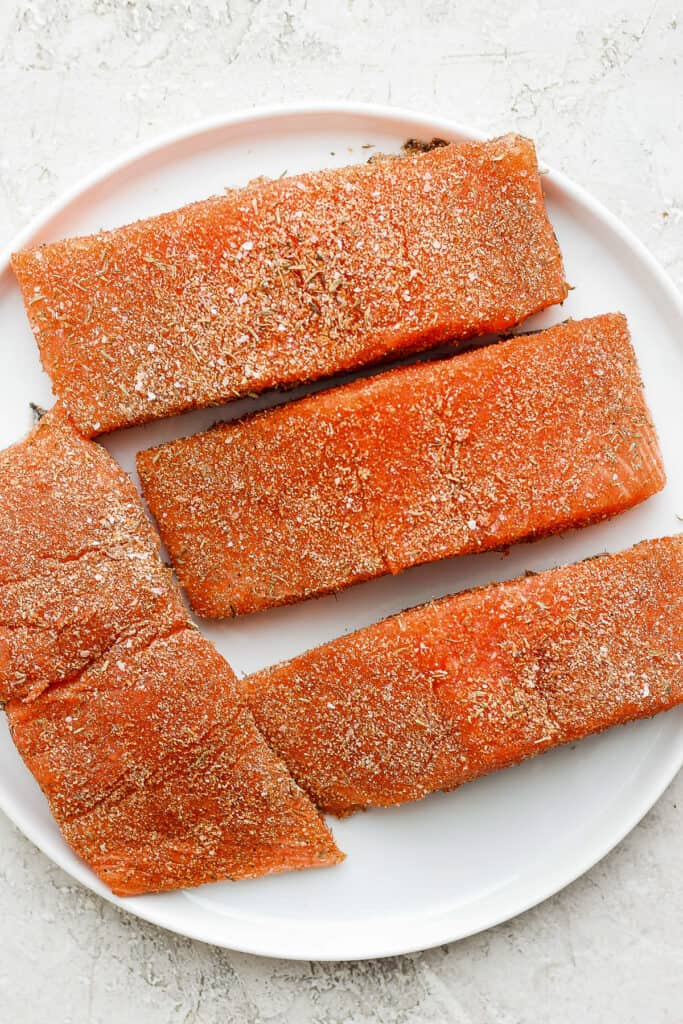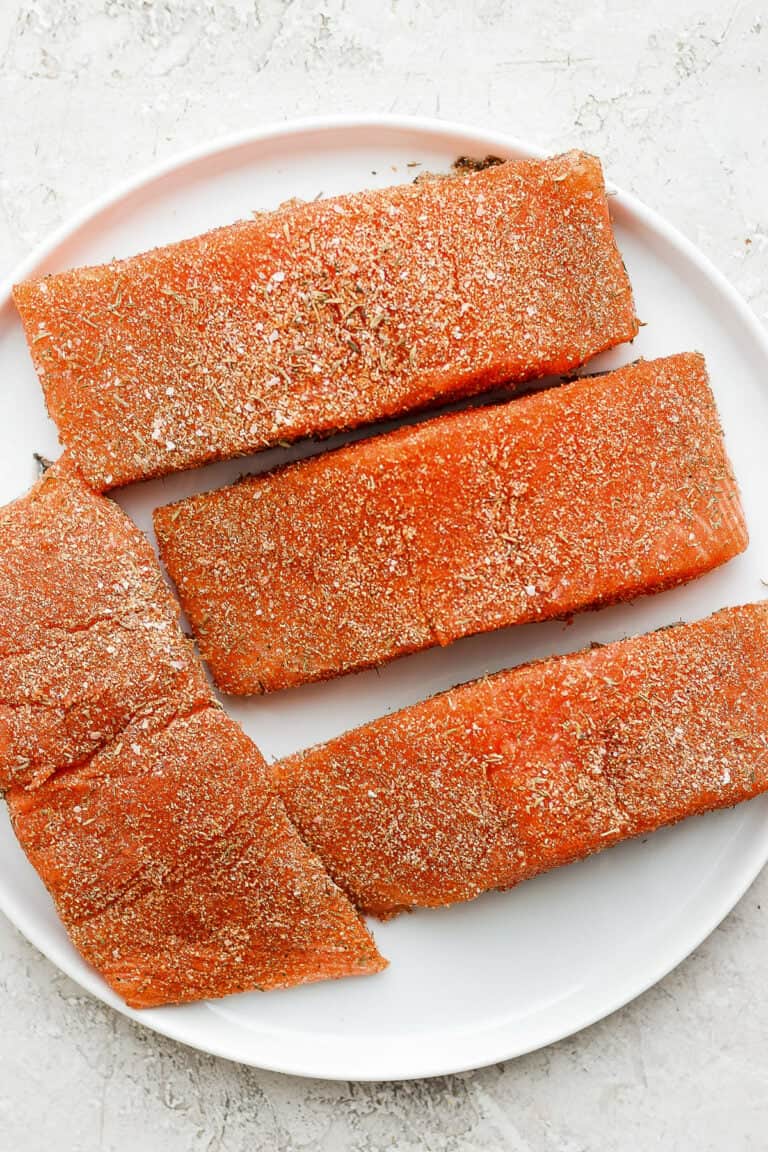 How to Use Salmon Seasoning
Pat your salmon dry and then sprinkle the seasoning on top of the salmon. Lightly rub the seasonings into the salmon, and let it sit for 15 minutes before cooking using your favorite method.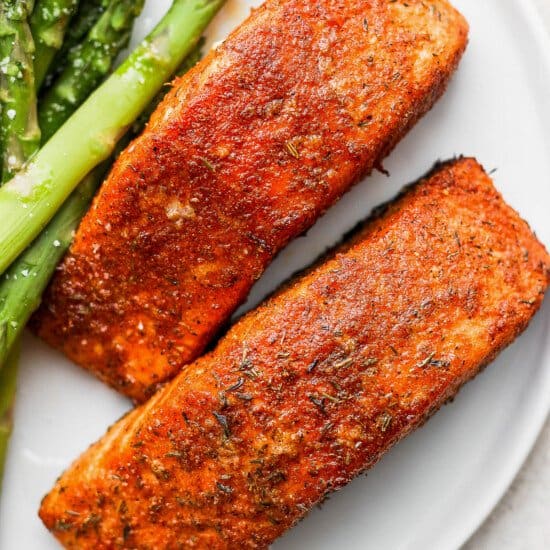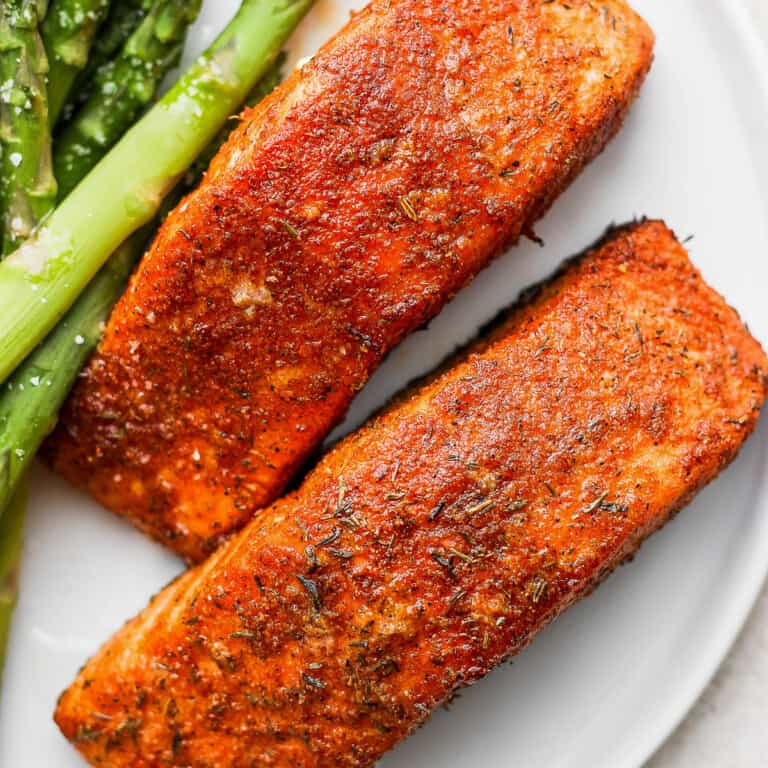 try it
Air Fryer Salmon
Use this salmon seasoning for our air fryer salmon recipe! It comes out so tender on the inside and perfectly crisped up on the outside.
Get Recipe
How Much Salmon Seasoning per 1 lb. Salmon?
Use around 1 tablespoon of seasoning per 1 lb. of salmon.
More Homemade Seasoning Recipes
Save money and limit sodium by making your own seasonings at home! We keep our pantry stocked with our homemade spice blends.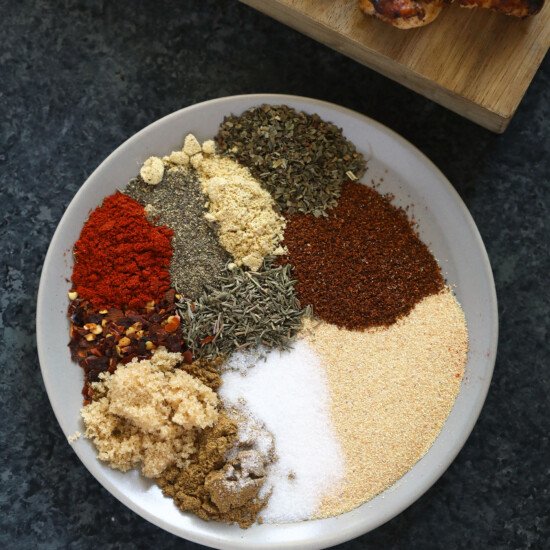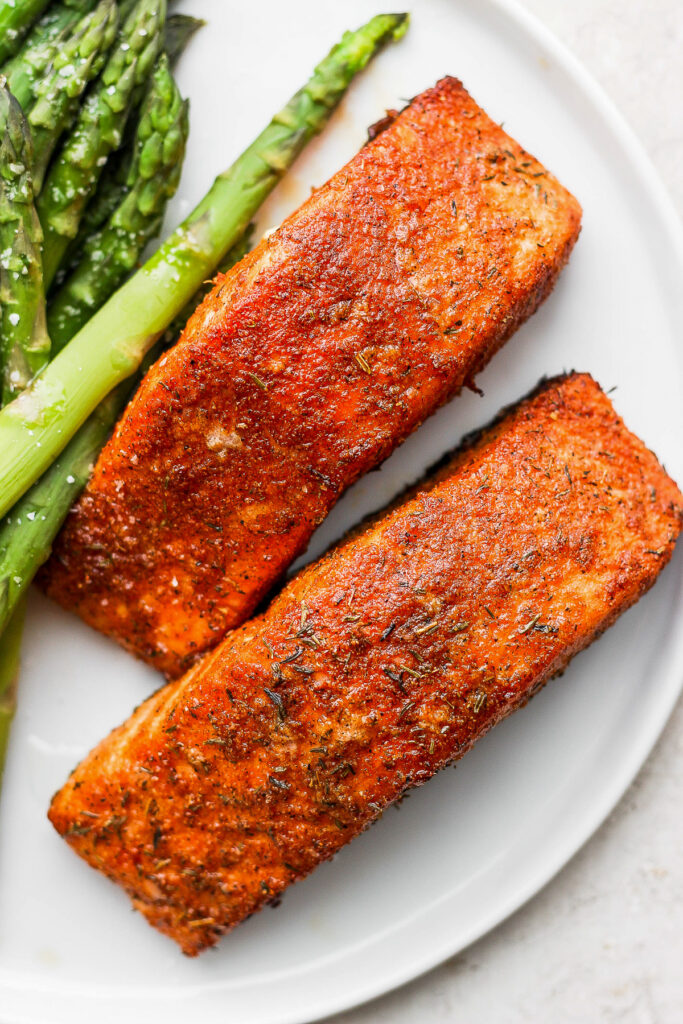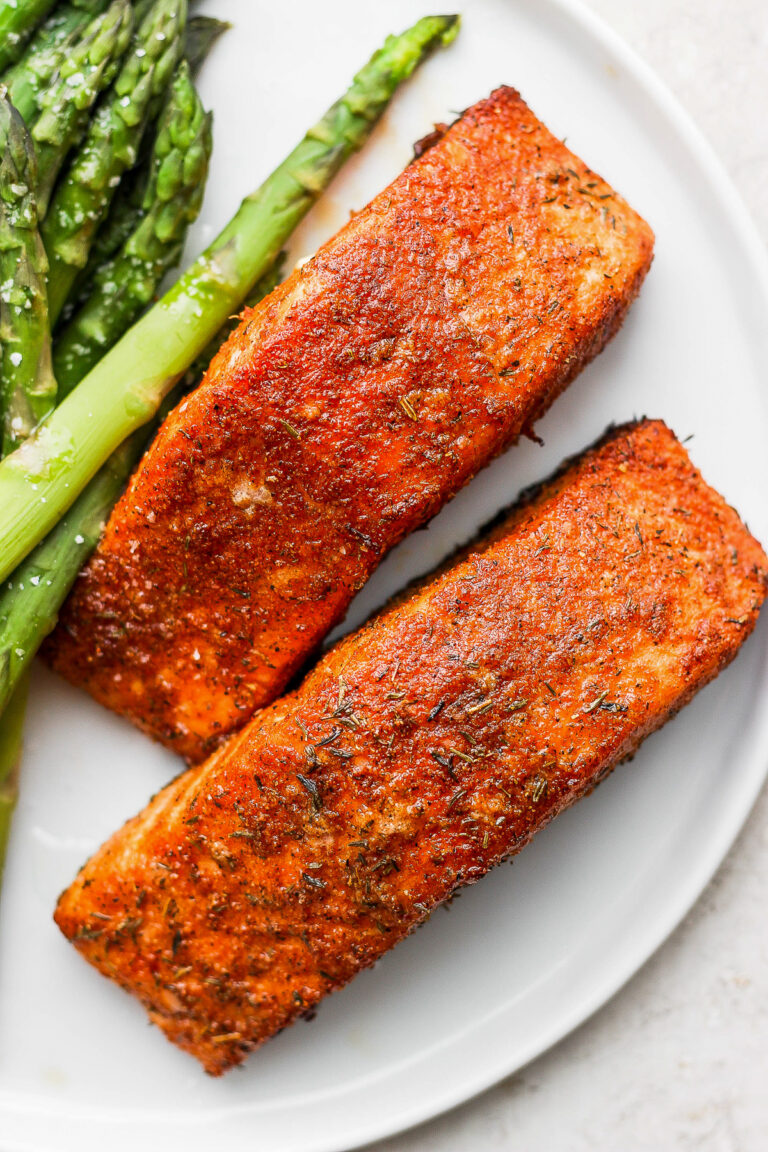 Storage
Store homemade salmon seasoning in a sealed jar in a cool, dark place. Will last up to 6 months.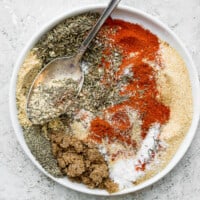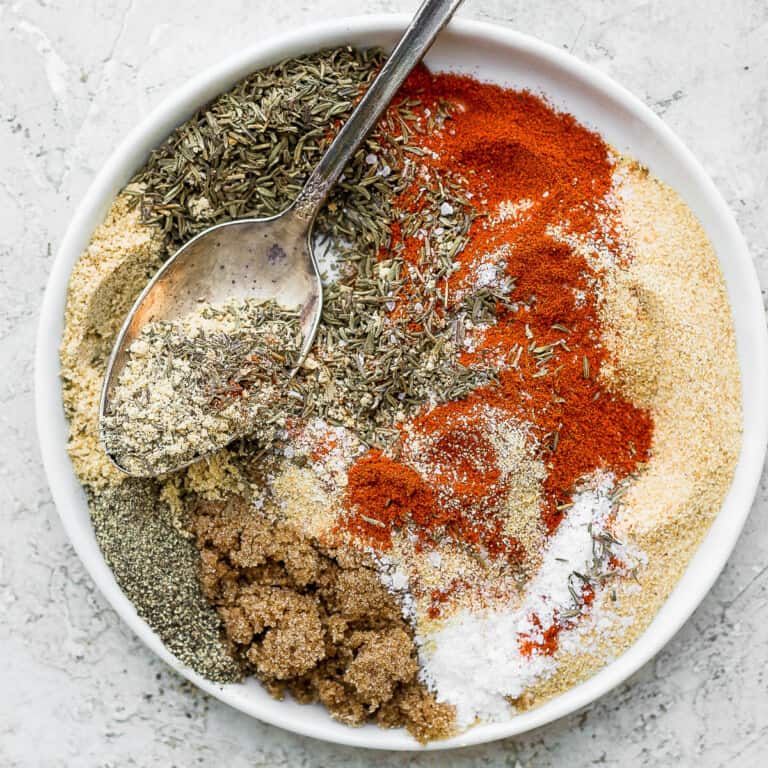 Salmon Seasoning Recipe
Looking for a good seasoning for salmon? You found it! This flavorful all-purpose salmon seasoning recipe can be used to season any filet of salmon with just 7 ingredients.
Instructions
Place all ingredients for the salmon seasoning into a large glass container or mason jar.

Then, stir the spices together to create your rub.

Seal jar and store in a dry, cool place.

To season salmon: use around 1 tablespoon of seasoning per 1 lb. of salmon. Pat your salmon dry and then sprinkle the seasoning on top of the salmon. Lightly rub the seasonings into the salmon. Let sit for 15 minutes and then cook using your favorite method.
Tips & Notes
This recipe yields about 1/2 cup.
Nutrition facts
Calories:
17
kcal
Carbohydrates:
4
g
Protein:
1
g
Fat:
0
g
Fiber:
1
g
Sugar:
2
g