Muffins are the perfect go-to breakfast or snack. They're on-the-go, delicious mini cakes of fluffy goodness and can be made healthy to keep you feeling full all morning long. Check out our round-up of the best healthy muffin recipes on the internet and get baking!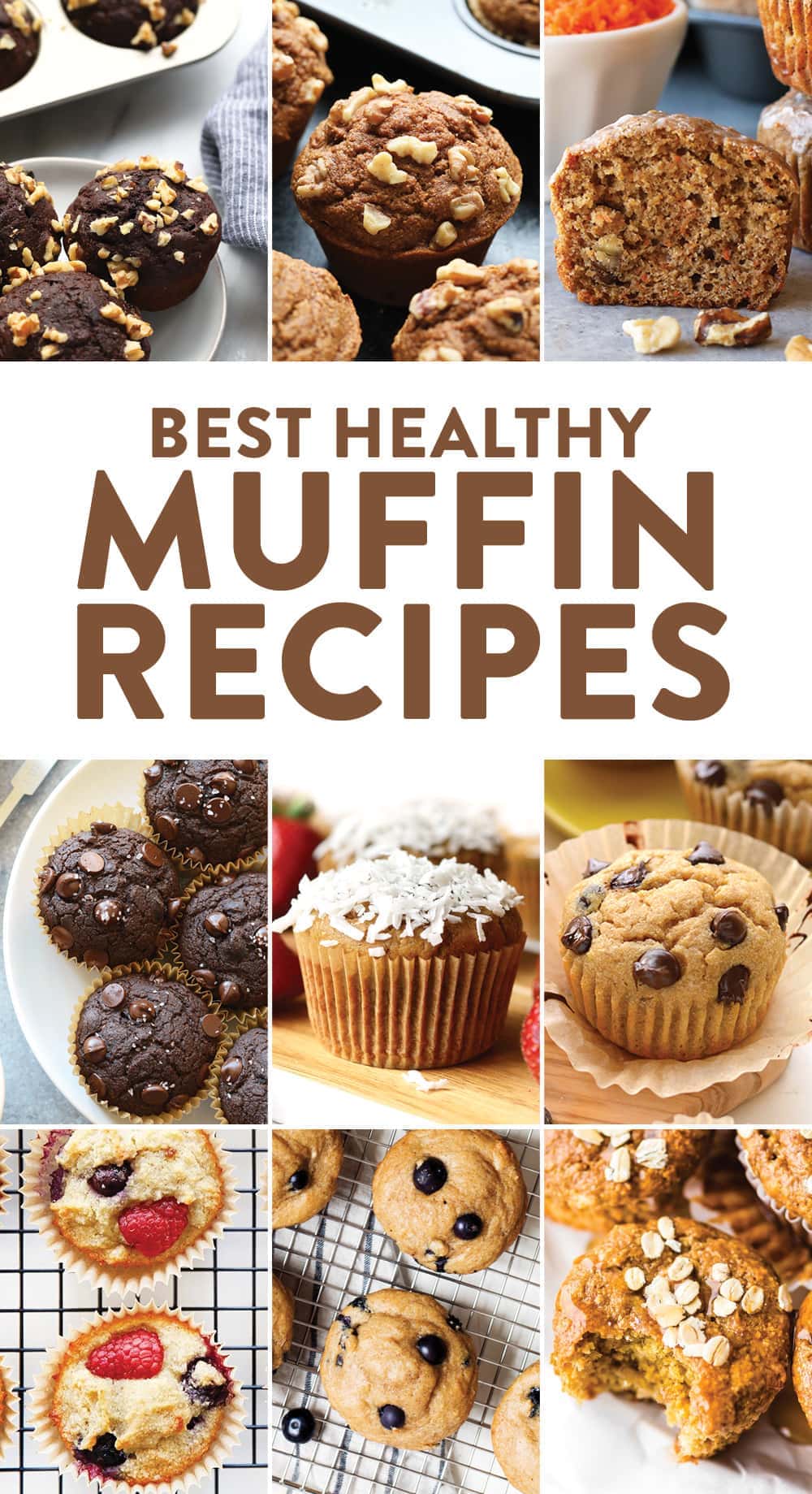 Healthy Muffin Recipe Staples:
When developing a healthy muffin recipe at Fit Foodie Finds, we like to pull from a few staple ingredients that you'll likely have on hand at all times! Here's our go-to list:
In this post we've not only rounded up our favorite healthy muffins, but we're also sharing an excellent base recipe for you to deviate off of to make your own healthy variations. Check it out below!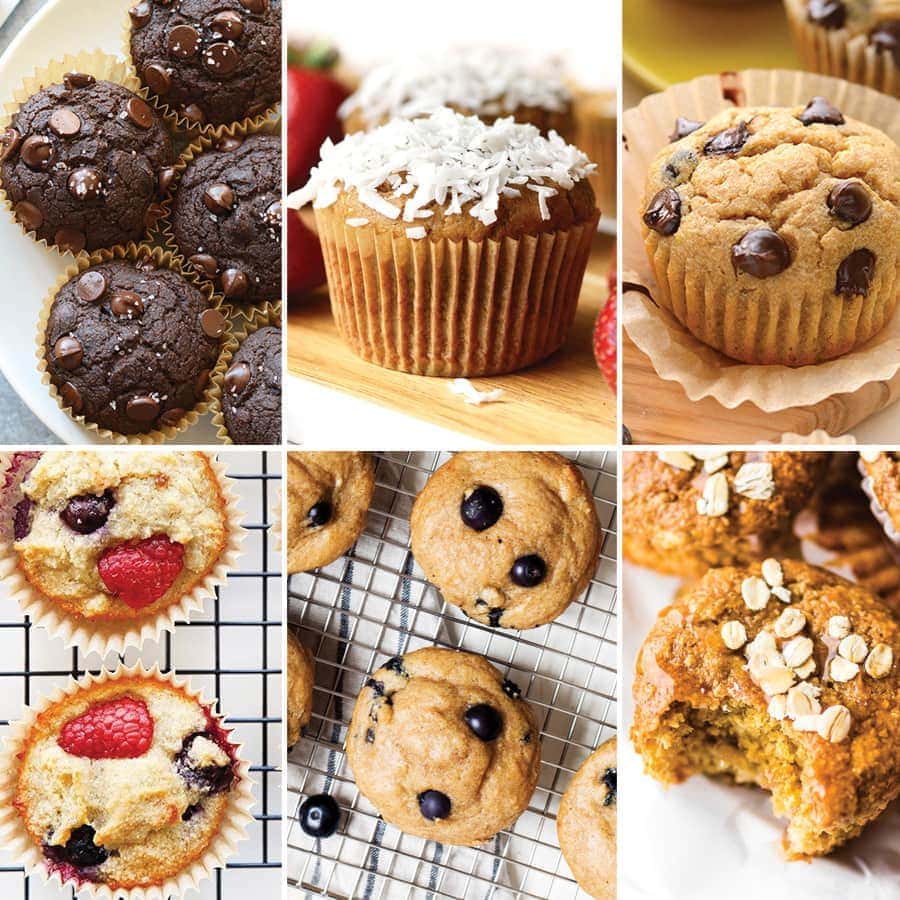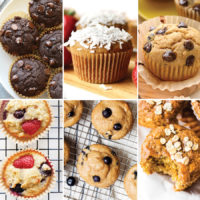 Basic Healthy Muffins
Check out our basic recipe for healthy muffins! You can use this recipe as a base and deviate to make all of your favorite healthy muffin recipes such as blueberry, banana chocolate chip, and pumpkin!
Prep:
10 minutes
Cook:
20 minutes
Total:
30 minutes
Ingredients
Dry Ingredients
1.75 cups

white whole wheat flour

½ cup

coconut sugar

1 teaspoon

baking soda

1 teaspoon

ground cinnamon
Wet Ingredients
1 cup

pureed fruit (mashed banana or applesauce)

2

large eggs

3/4 cups

almond milk, unsweetened (or any kind of milk)

1 teaspoon

vanilla extract

2 tablespoons

coconut oil, melted
Instructions
First, preheat oven to 350ºF and line a muffin tin with cupcake liners or spray with coconut oil cooking spray.

Place all dry ingredients into a large bowl and whisk.

Then, mix together all wet ingredients (minus the melted coconut oil).

Combine dry ingredients with wet ingredients and mix until smooth. Then, add in melted coconut oil and mix again.

Transfer batter into muffin tin. Fill each one around 3/4 of the way full. 

Bake at 350ºF for 20-23 minutes or until you do the toothpick test and it comes out clean.
Tips & Notes
Optional add ins:
1/2 cup chocolate chips
1/2 cup shredded unsweetened coconut oil
1/2 cup berries (any kind)
1/2 cup pumpkin or butternut squash puree
Nutrition Facts
Serving Size:
1 muffin
Calories:
146
Sugar:
11
Fat:
4
Carbohydrates:
24
Fiber:
3
Protein:
4
Without further adieu, we've rounded up our most famous healthy muffin recipes from Fit Foodie Finds and some of our favorite recipe creators across the internet. Read on for delicious healthy banana muffins, the best blueberry muffins you've ever had, fluffy pumpkin walnut muffins, healthy blueberry Greek yogurt muffins, and more!
You just can't beat a delicious blueberry muffin! This healthy blueberry muffin recipe is easy to make and sweetened with bananas and honey! Make a batch of these healthy blueberry muffins for the week or throw them in the freezer for a meal-prep breakfast!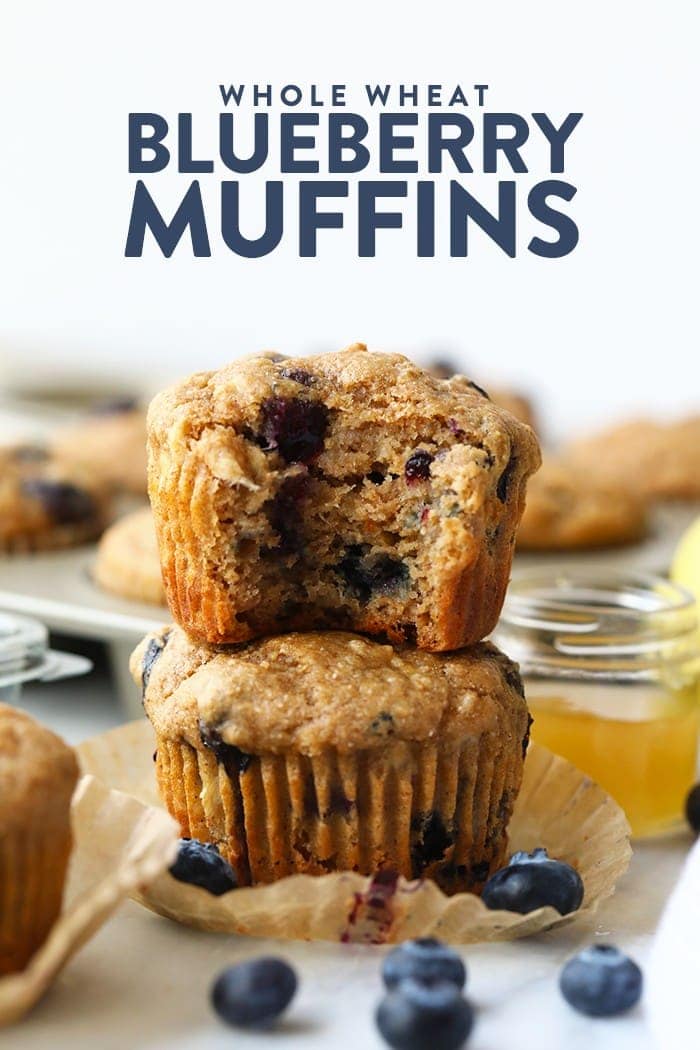 Get your banana chocolate fix with these Healthy Chocolate Banana Walnut Muffins. This muffin recipe is brought to you by 100% whole grains, all natural sweeteners, and crunchy walnuts!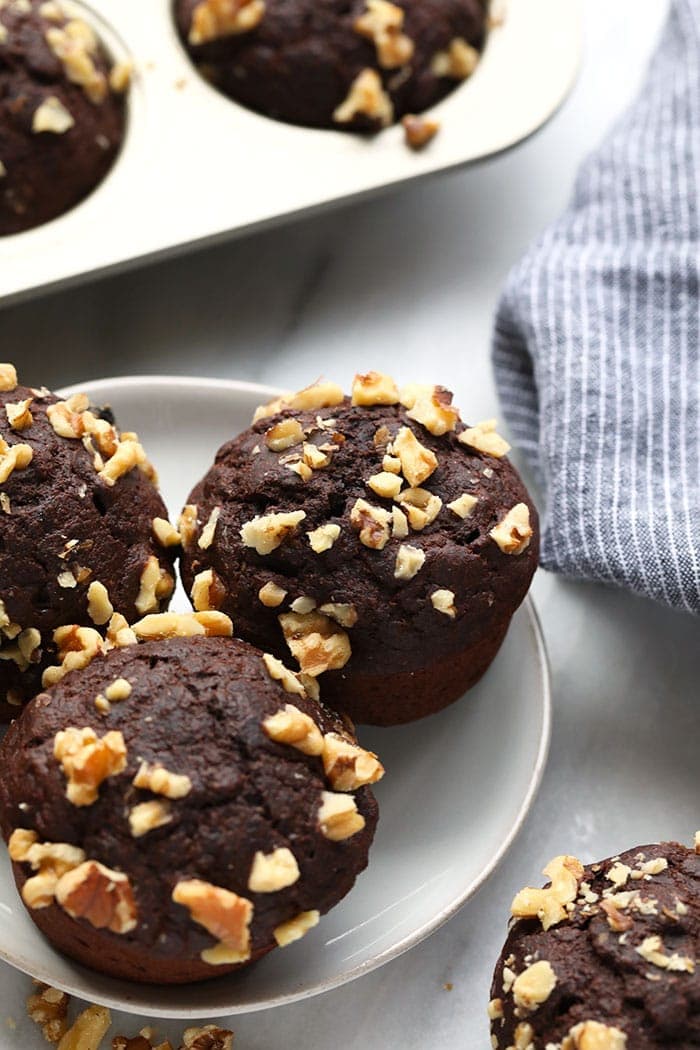 These festive and healthy coconut oil gingerbread muffins are made with 100% whole wheat flour, coconut oil, and tons of spicy flavors to make one delicious holiday muffin recipe!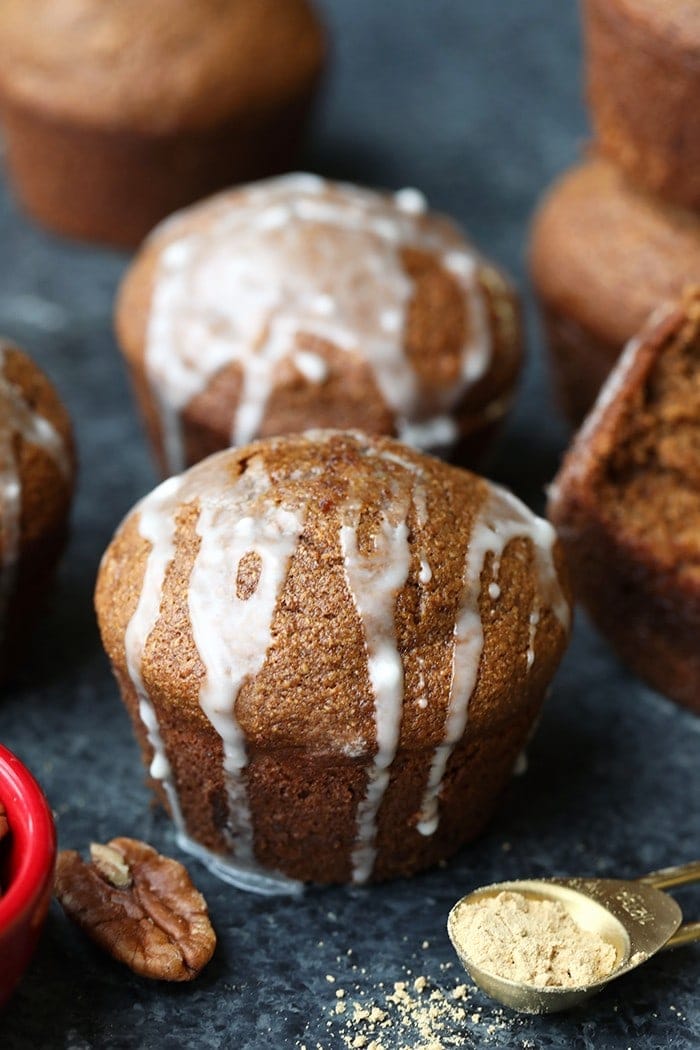 Bread? Or Muffins? How about both! This Healthy Whole Wheat Pumpkin Walnut Bread and Muffins recipe will give you the best of both worlds. They're made with white whole wheat flour, pumpkin puree, warm spices, and walnuts.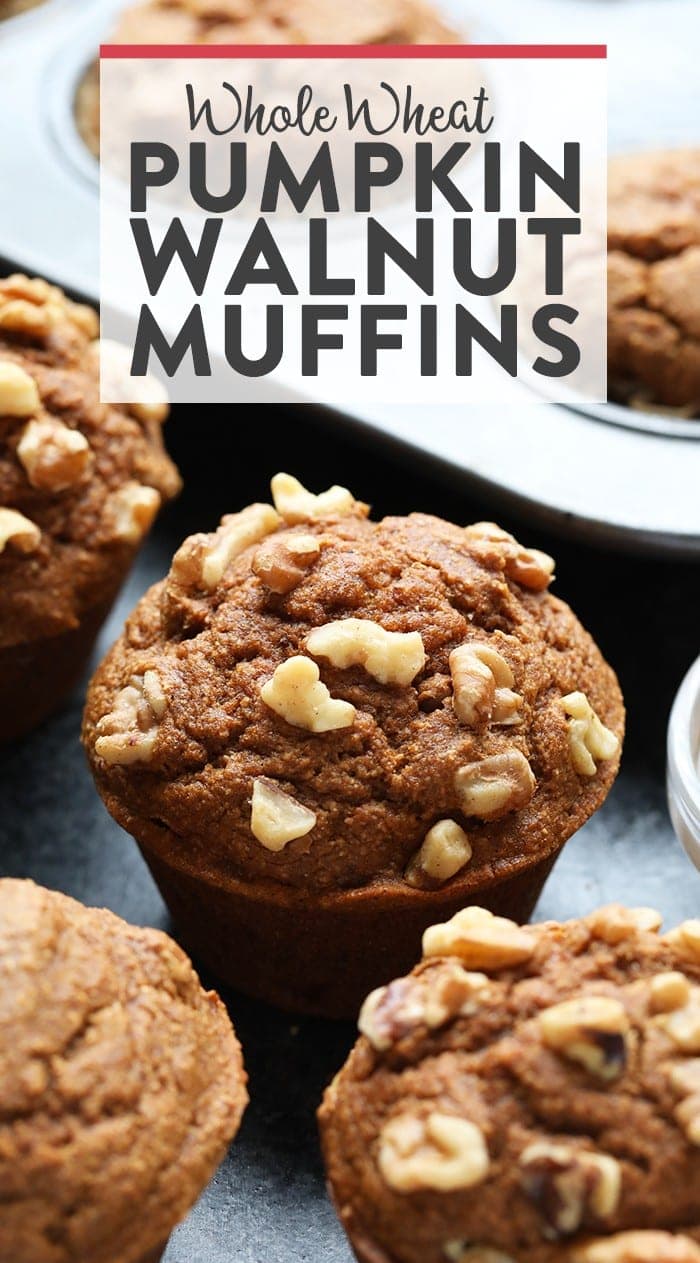 Take your muffin game up a notch with these easy whole grain carrot cake muffins. They're kid-friendly, naturally sweetened, and the perfect snack!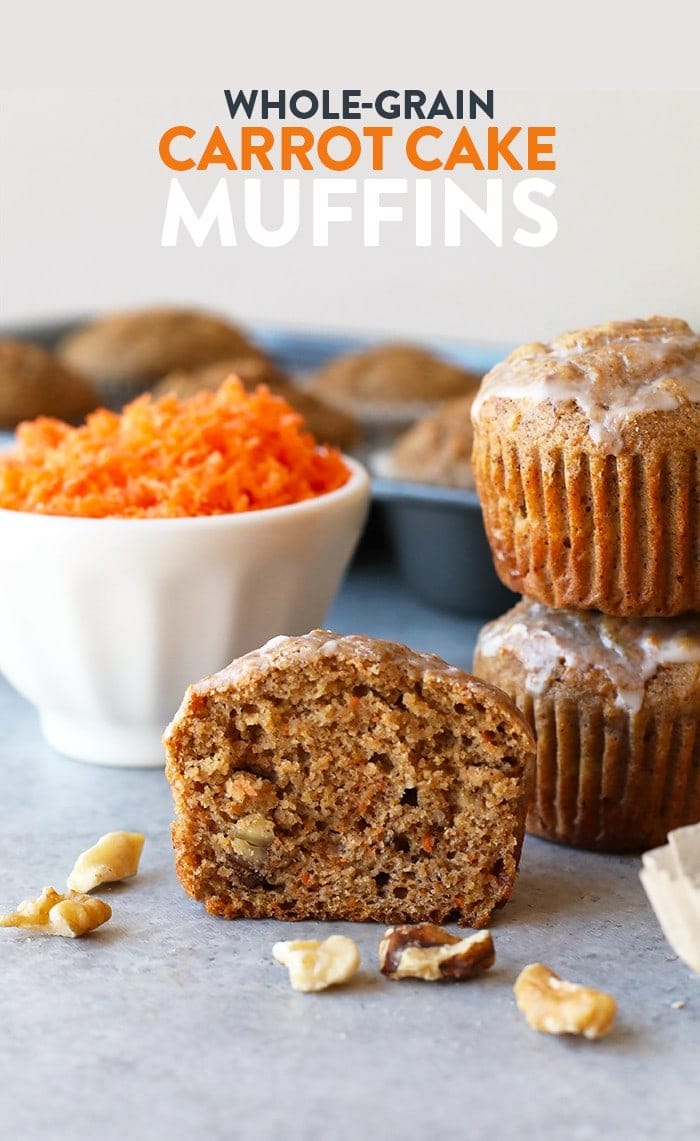 Get the most moist chocolate pumpkin muffins without using any oil at all! These muffins are 100% whole wheat, refined sugar free, and the perfect afternoon snack.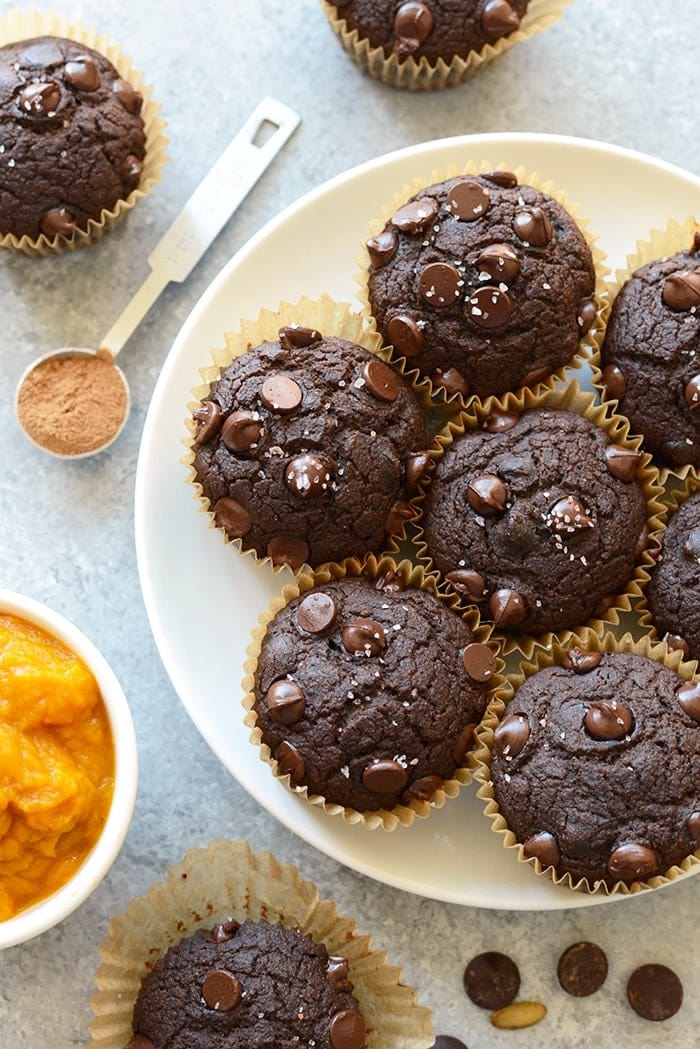 Make yourself this healthy single serve muffin flavored with lemon and poppy seeds in just 60 seconds! It's gluten-free and naturally sweetened!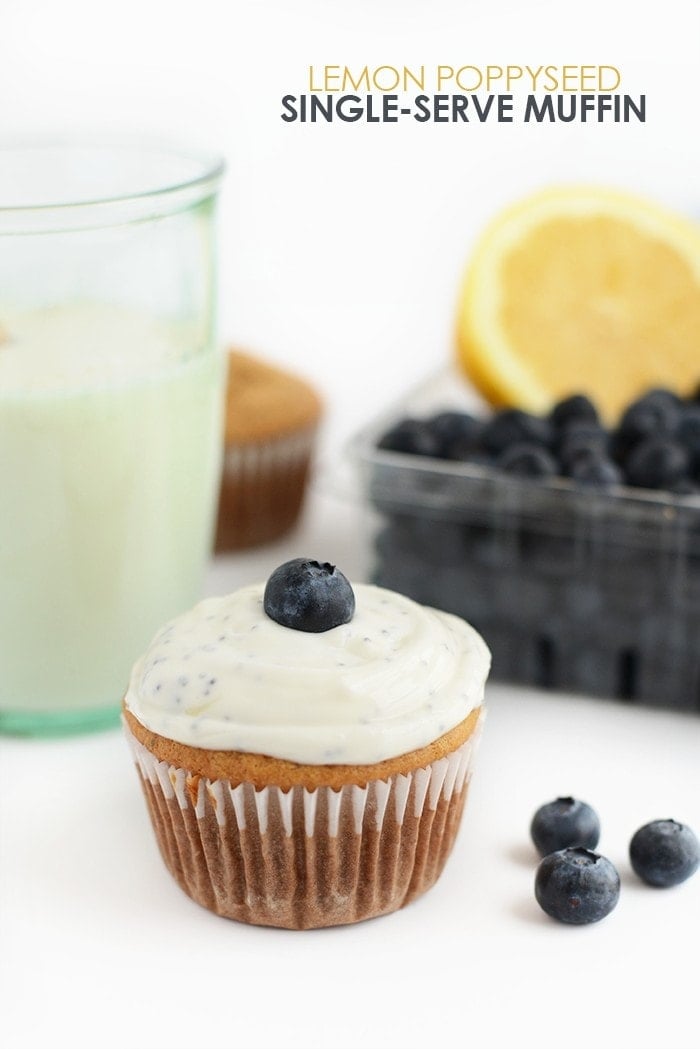 Make these healthy chocolate peanut butter muffins for a 100% whole-grain, no refined-sugar added snack or treat! They're gluten-free and 171 calories!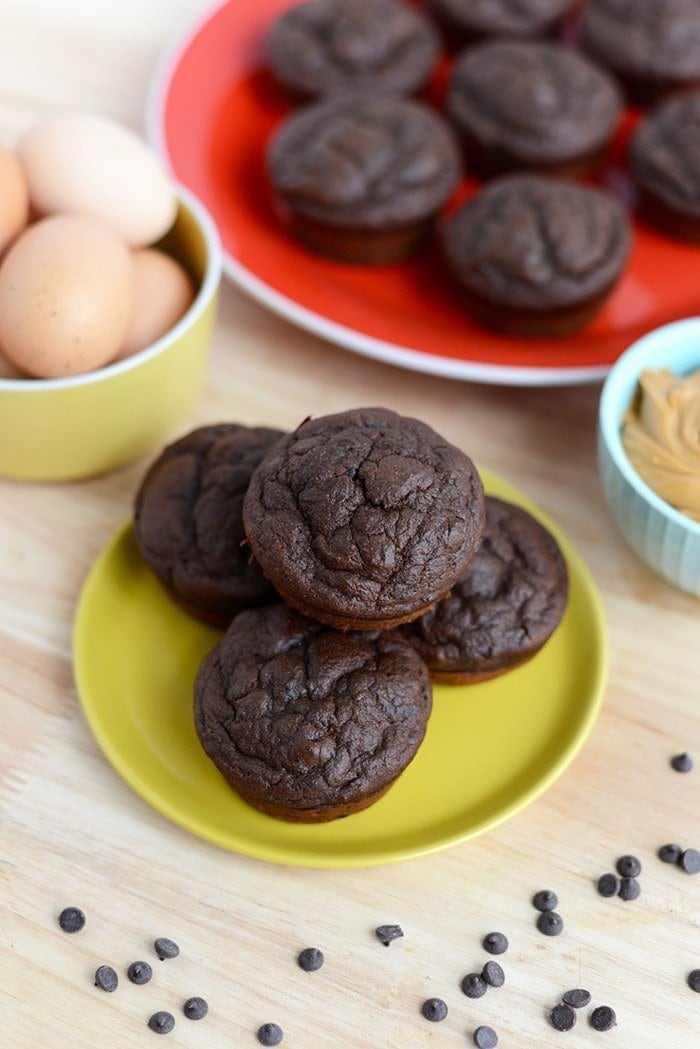 These delicious whole grain blender breakfast muffins are made with pureed strawberries and bananas and 100% white whole wheat flour for a healthy on-the-go breakfast.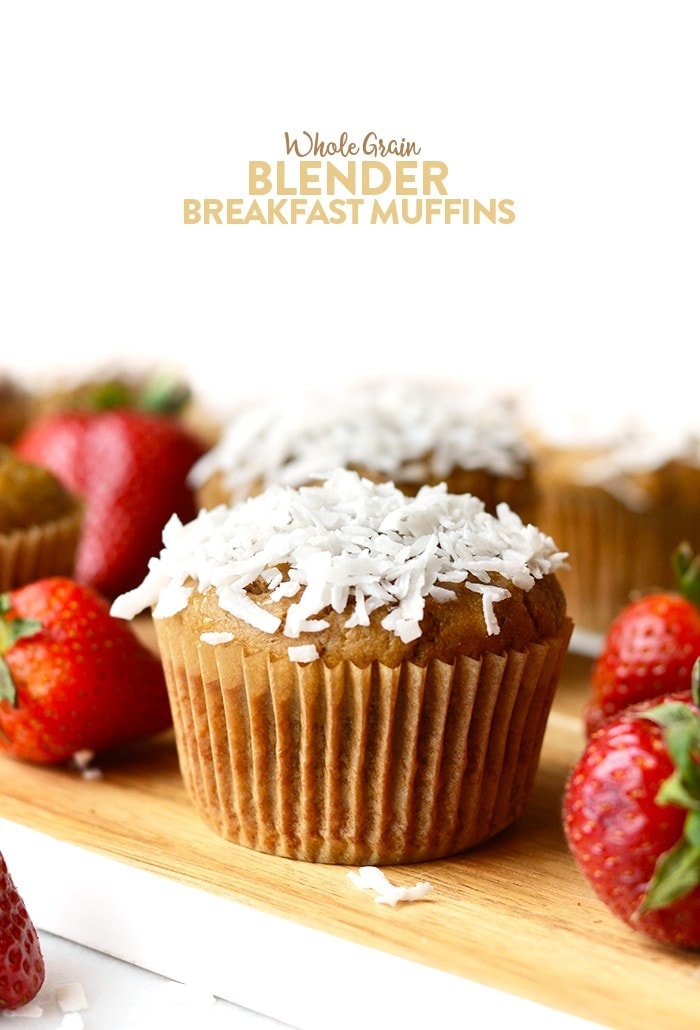 Looking for a healthy muffin recipe? I got you covered! Make a batch of these Whole Grain Healthy Banana Chocolate Chip Muffins for a yummy afternoon pick-me-up all week!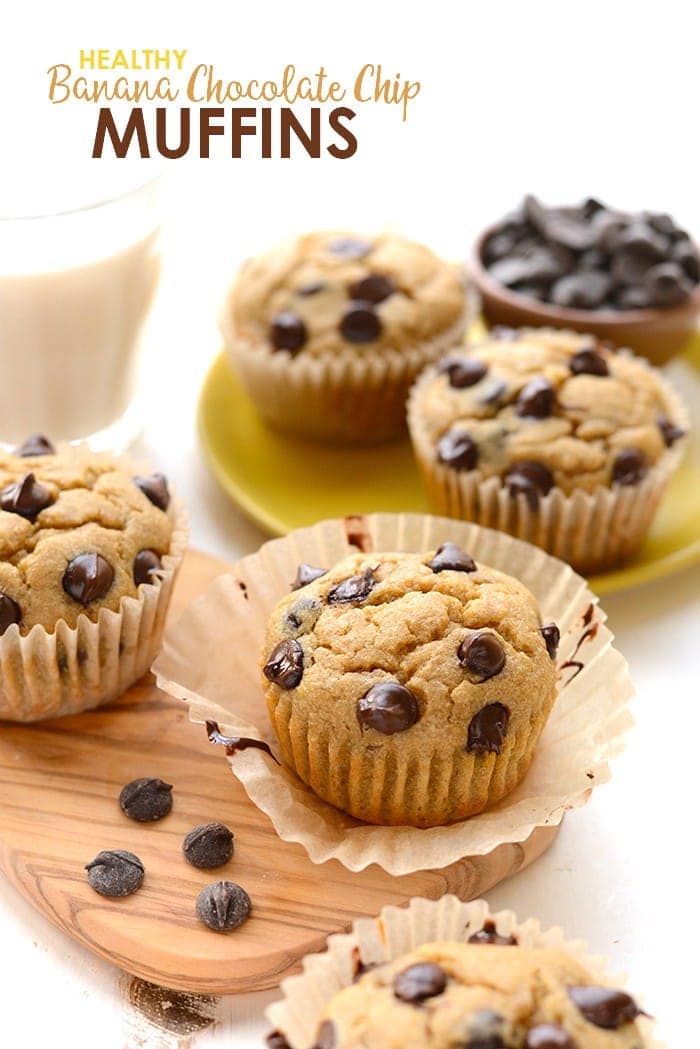 These muffins are dense, chocolatey, and 100% whole grain. The best part is, they're packed with superfood vitamins and minerals from hidden spinach that you can't even taste!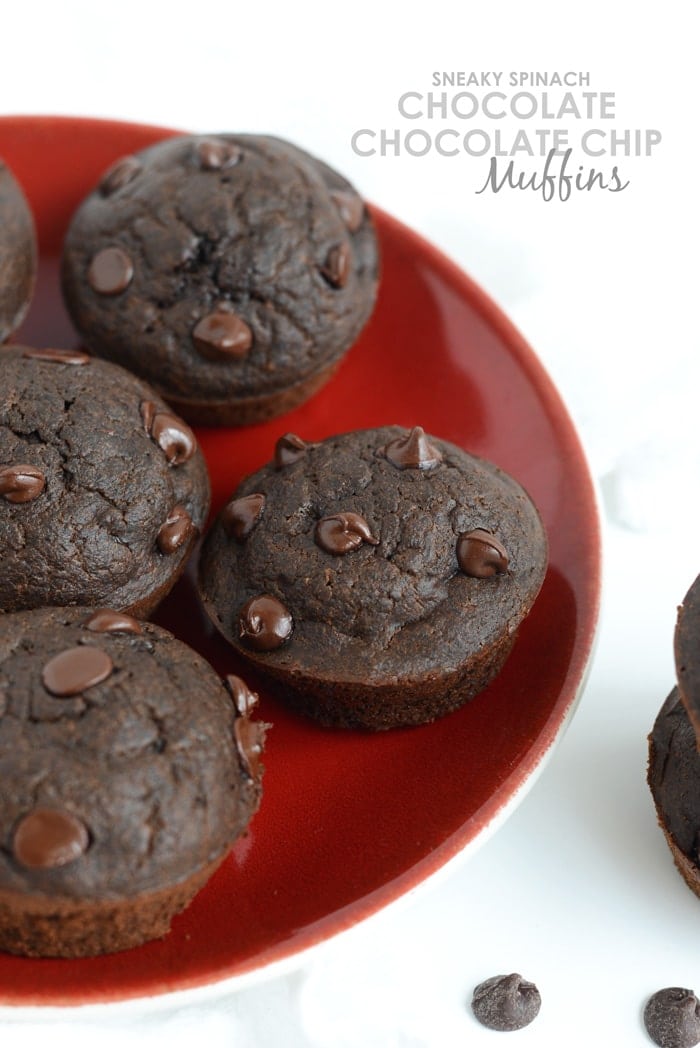 A delicious and moist classic banana muffin with added cinnamon and crumb topping. These Banana Cinnamon Crumb Muffins are also gluten-free and lightened-up. Perfect for weekday breakfasts or snacking.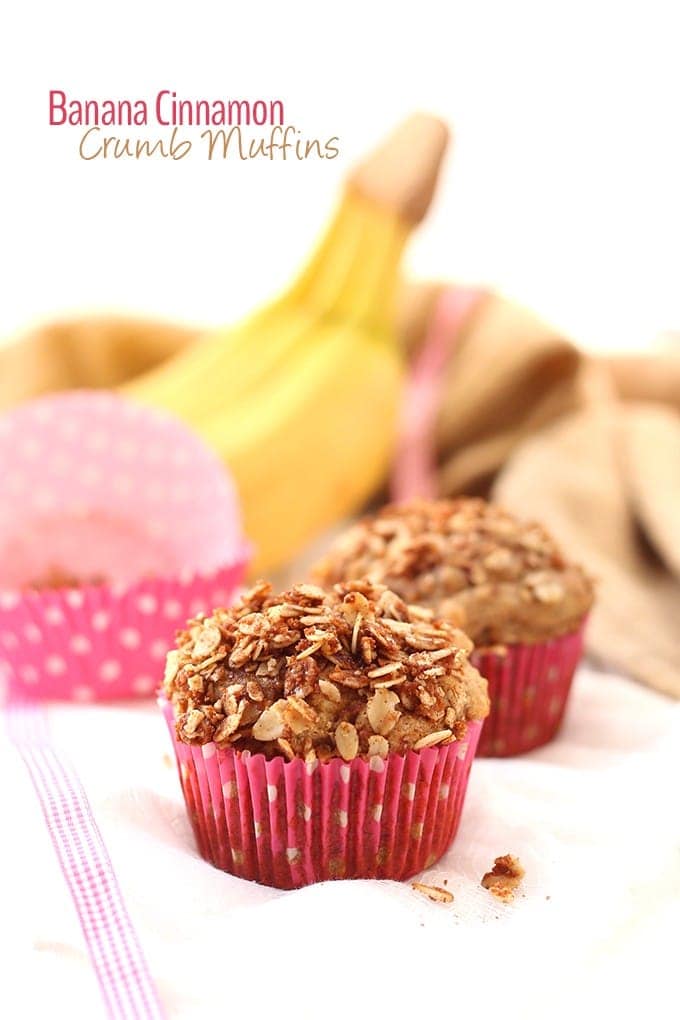 These toasted coconut pumpkin hazelnut muffins using Simple Mills grain free muffin mix are incredibly moist and perfect for fall.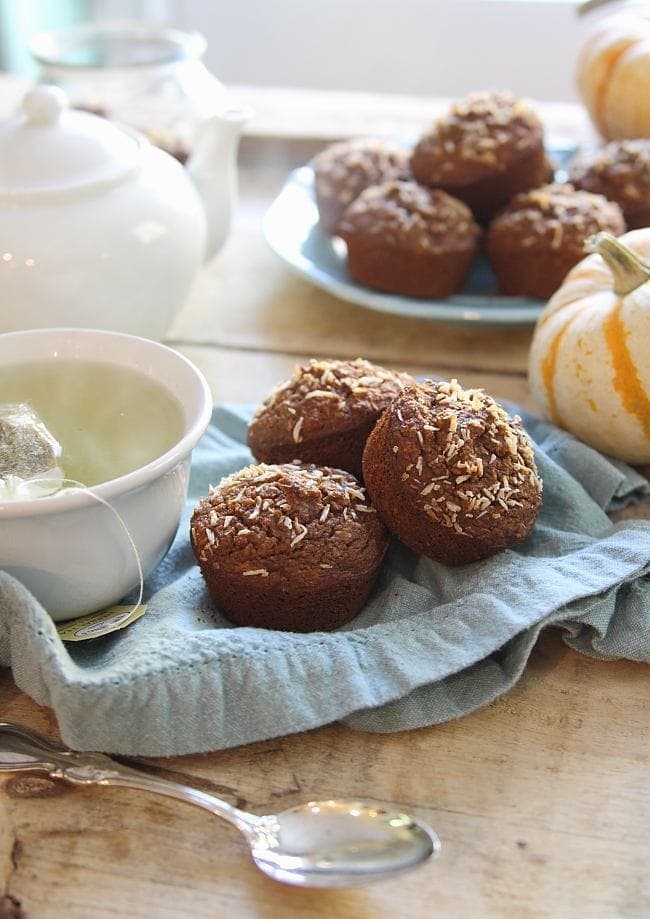 These bakery-style Coconut-Lime Avocado Muffins are fluffy, flavorful, and pack enough muffin top to make your jeans jealous!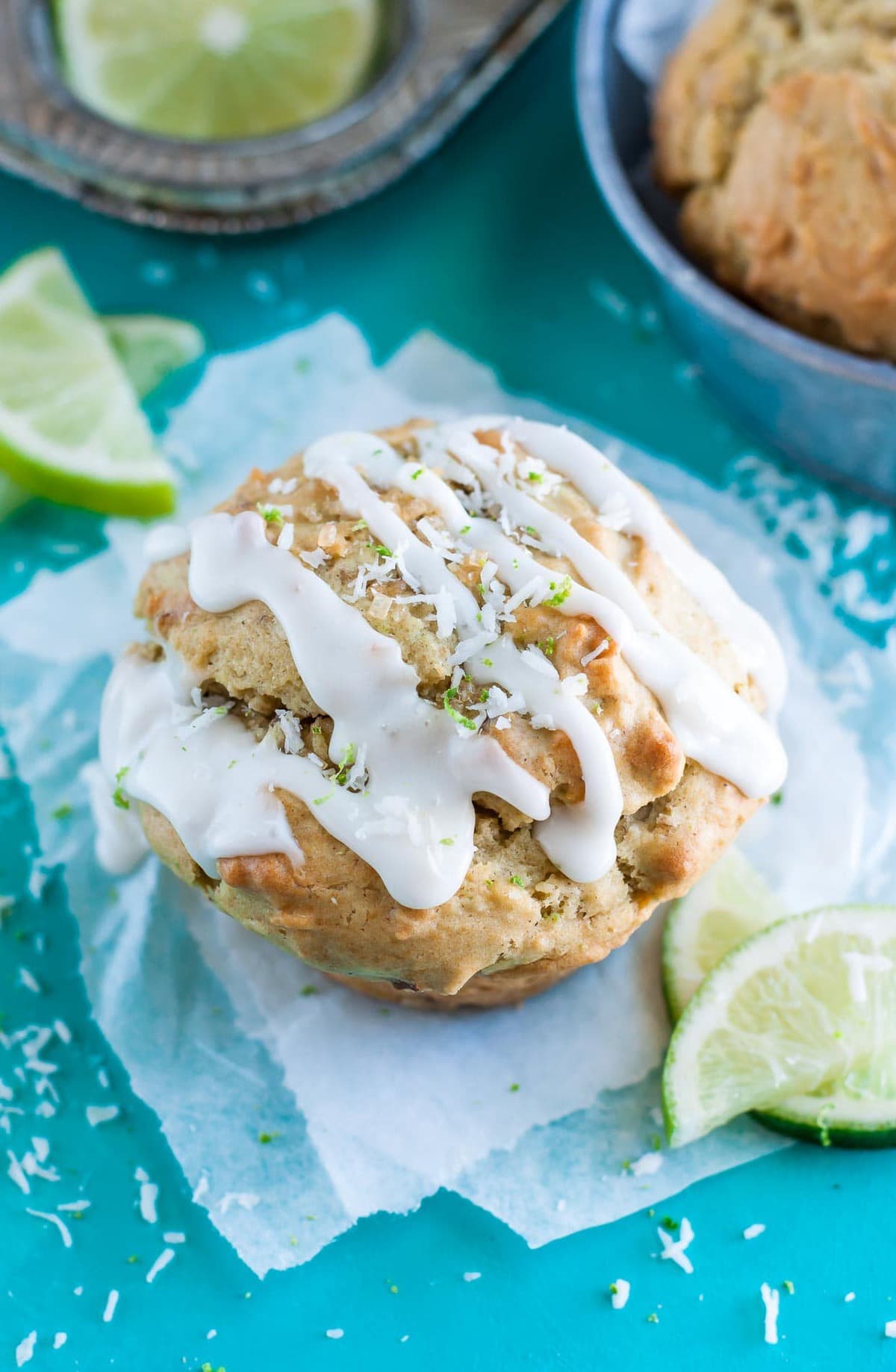 Have 30 minutes? These Paleo Banana Very Berry Muffins are bursting with fresh berries and make for the ultimate make ahead breakfast or mid-day treat!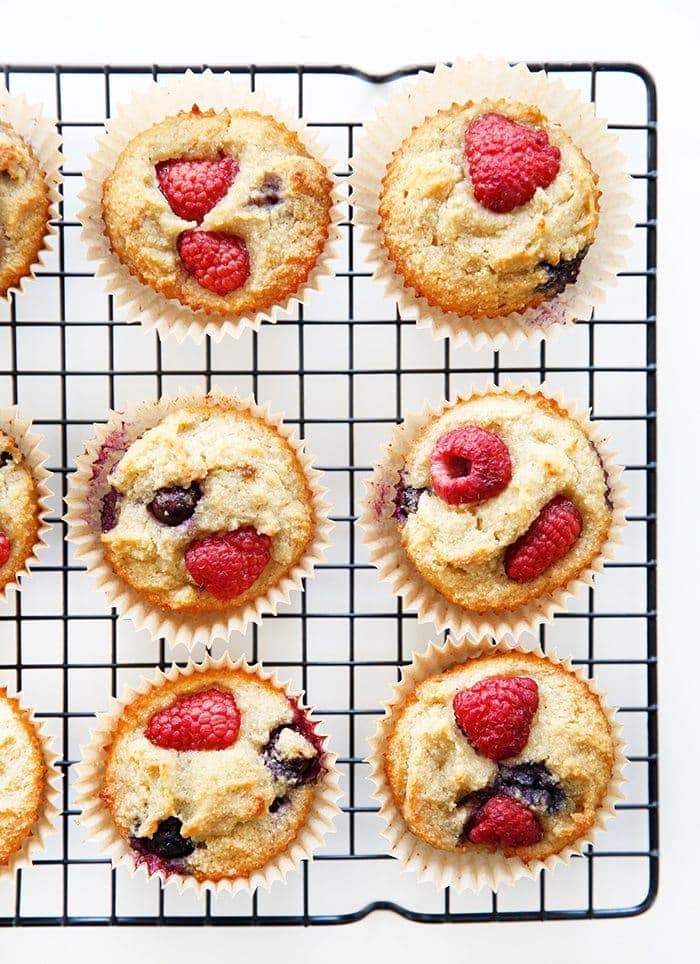 Grain-free carrot raisin muffins made with almond and coconut flour. Loaded with cinnamon flavor and studded with raisins, these moist muffins are sweet without being too sweet and lovely topped with a little coconut butter.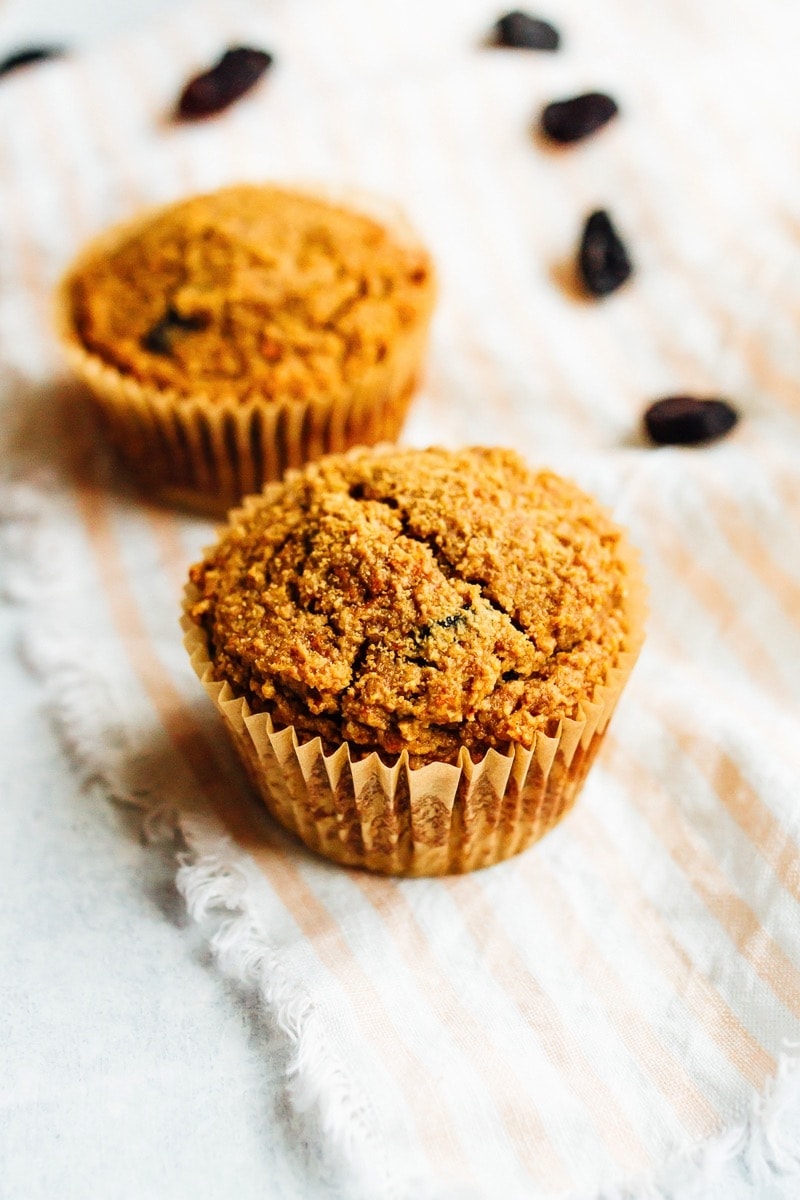 Simple-to-make cherry dark chocolate chip muffins made with whole wheat and oat flour, coconut oil, fresh cherries, and rich dark chocolate.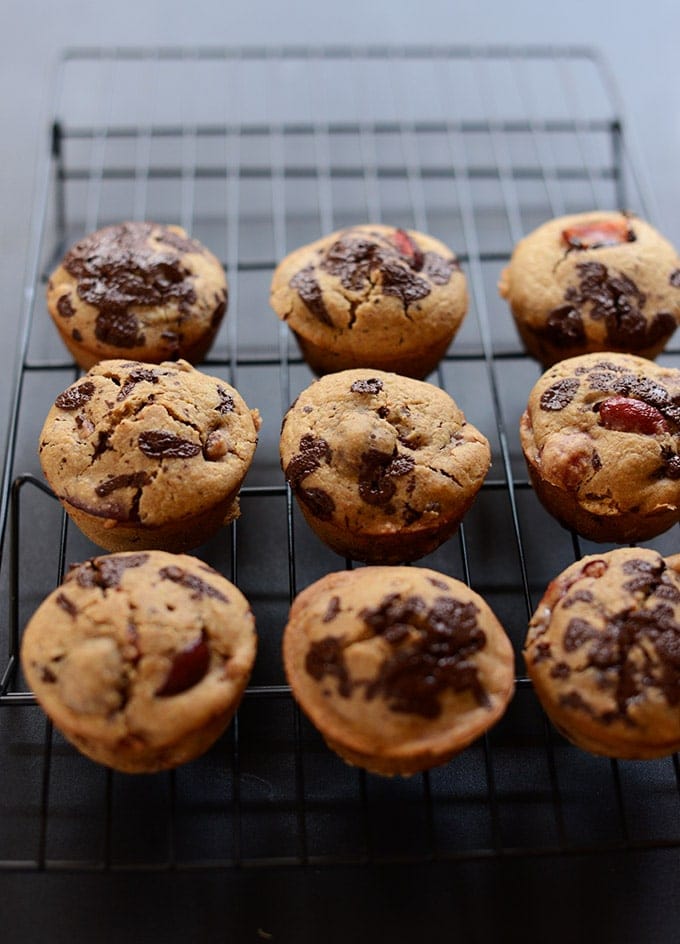 Healthy Blueberry Greek Yogurt Muffins made with whole wheat flour, greek yogurt, naturally sweetened with maple syrup and just a touch of heart healthy avocado oil (or coconut oil!).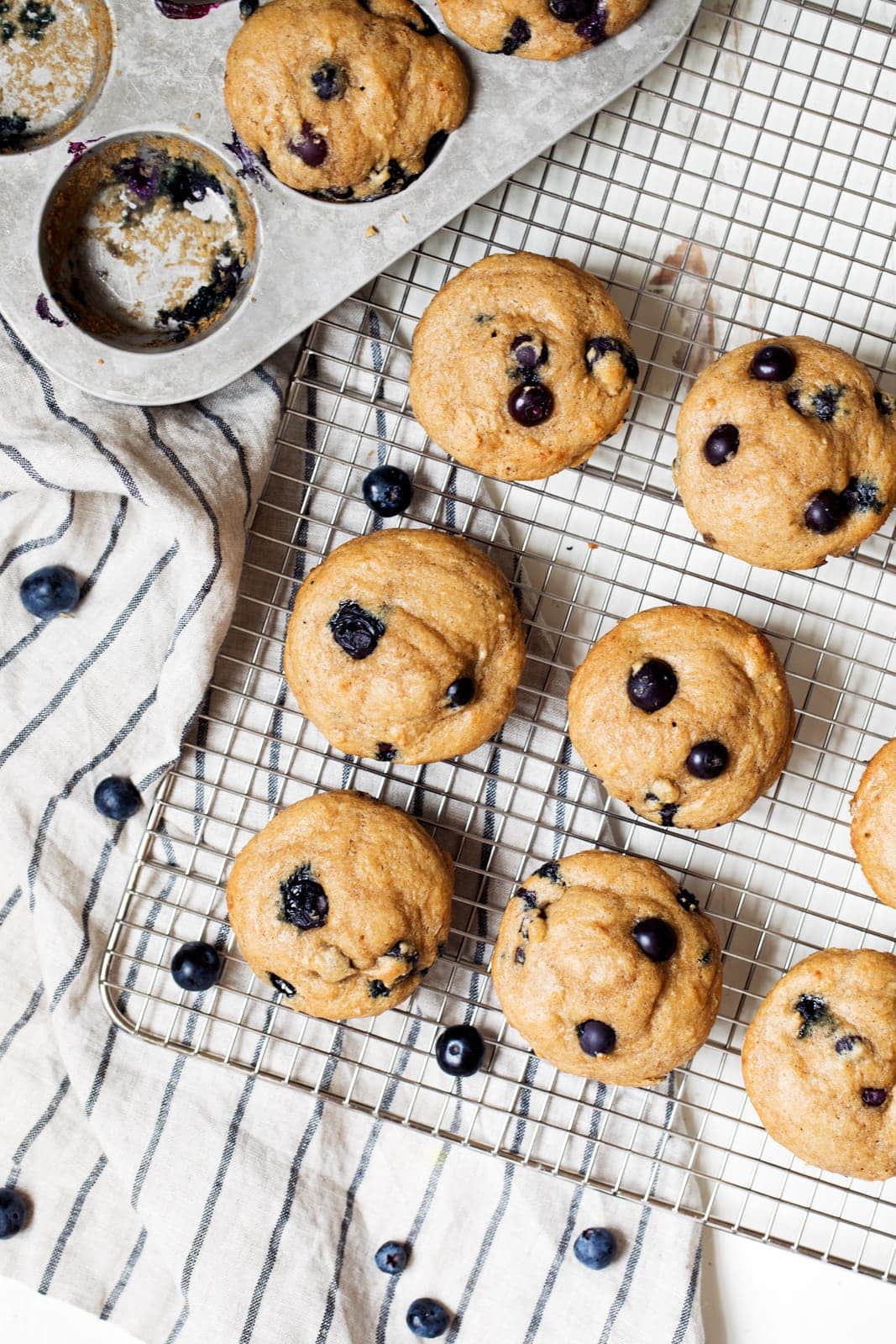 These delicious raspberry muffins are moist and fluffy. They're healthier than most, too, since they are made from whole wheat flour and naturally sweetened with honey.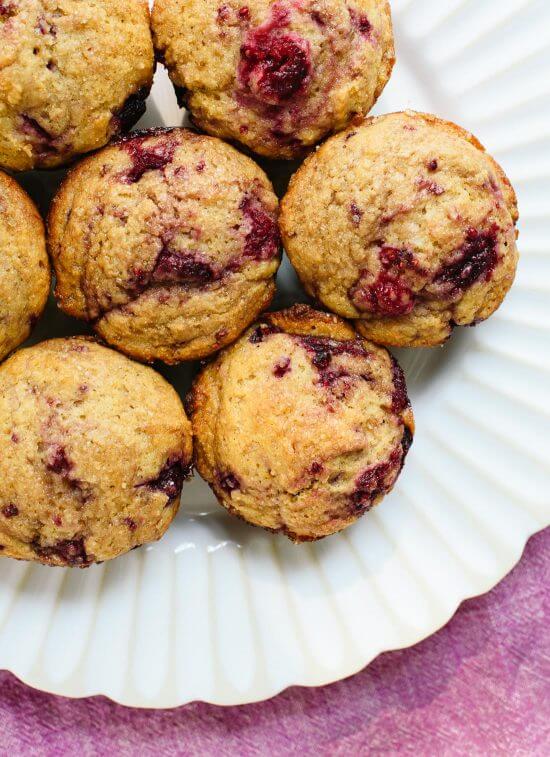 Sticky coffee cake muffins, made in a blender! This is a paleo and gluten free recipe of your favorite coffee cake, with sticky maple nut topping! A blender recipe for paleo coffee cake muffins that are baked in under 30 minutes.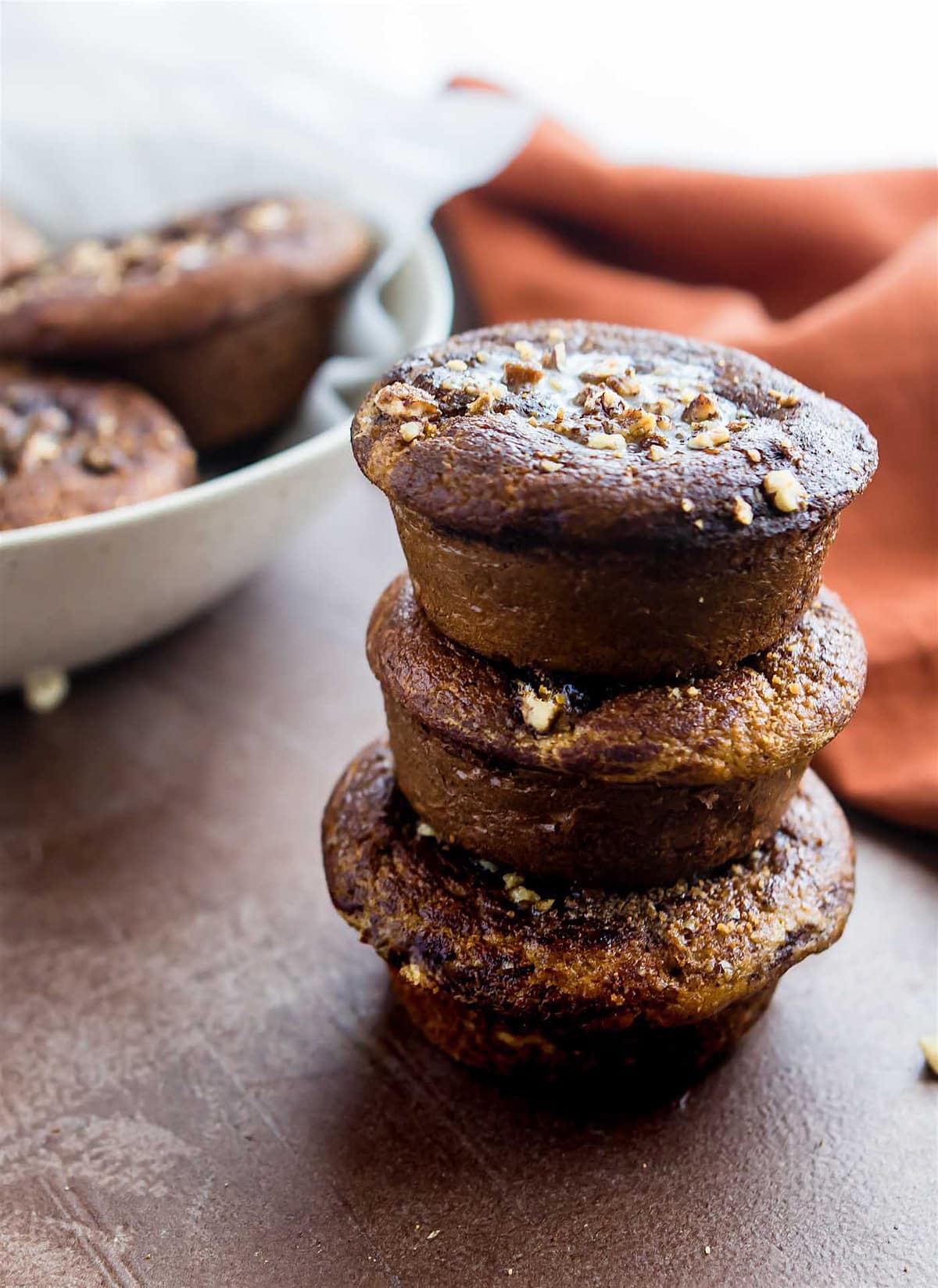 Swap the butter for avocado in these Healthy Chocolate Chip Avocado Muffins. They're moist and delicious with a chocolate kick for a healthy snack recipe on the go.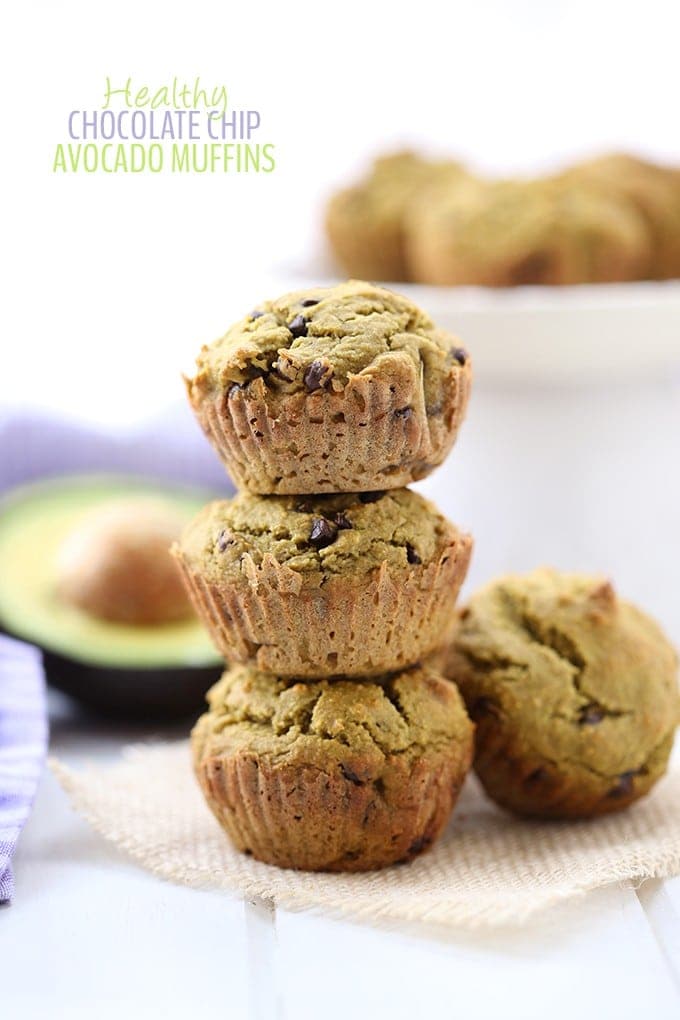 Oven baked French Toast Vanilla Muffins are perfect EASY breakfast your whole family will love. Soft, delicious and healthier than classic French Toast. Whole Grain, fat-free, refined sugar-free and just yummy.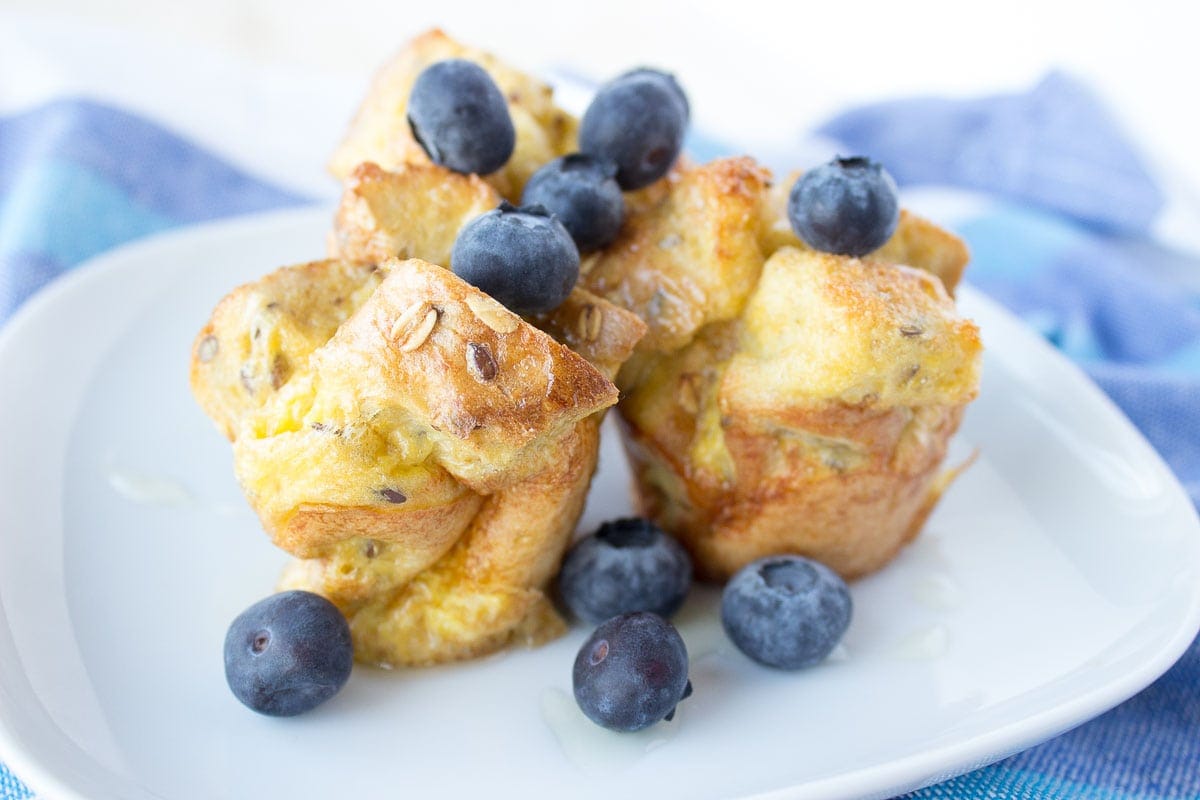 These veggie packed flourless zucchini muffins are made with almond butter and sweetened with maple syrup. Gluten-free and perfect breakfast or snacking.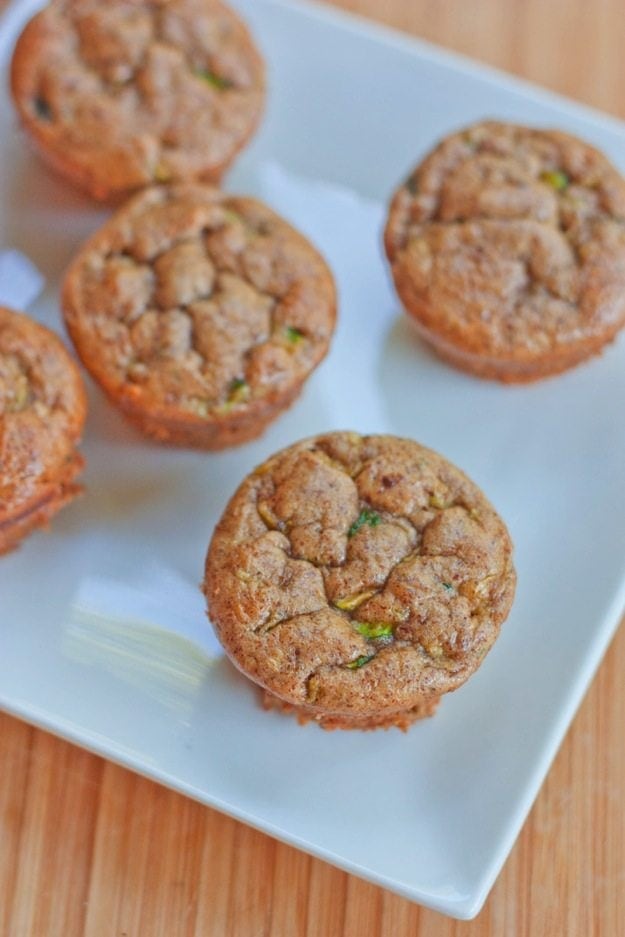 Packed full of healthy nutrients, these all-natural, GREEN muffins are soft, tender, and delicious…and prove that healthy really can be delicious!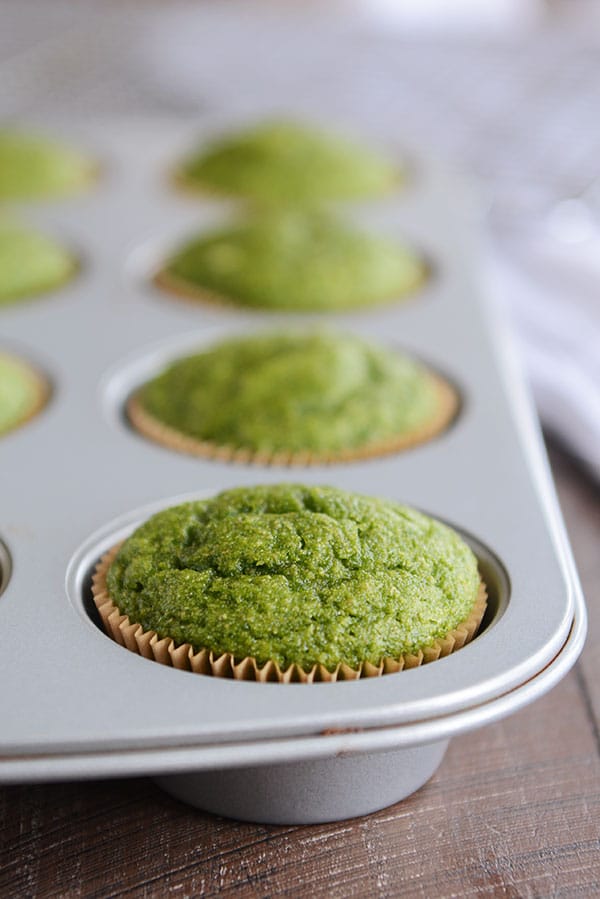 These ridiculously soft and tender dark chocolate blueberry banana oat muffins are made with NO butter or oil! Naturally sweetened and LOADED with chocolate and blueberry flavour in eat bite, they make for a healthy and delicious breakfast or snack.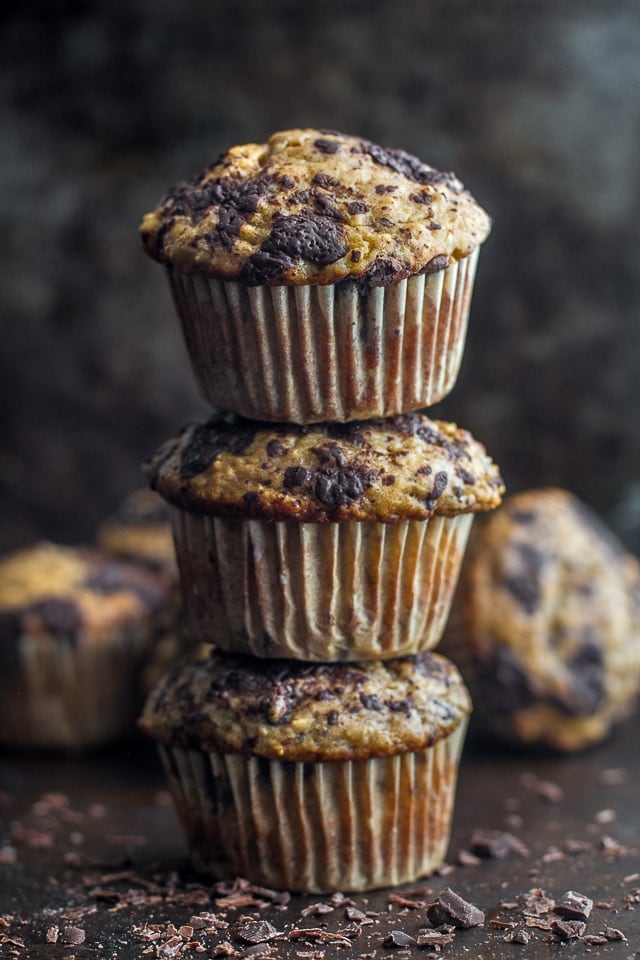 These chocolate peanut butter muffins have a hint of coffee in them. They're grain free and sugar free!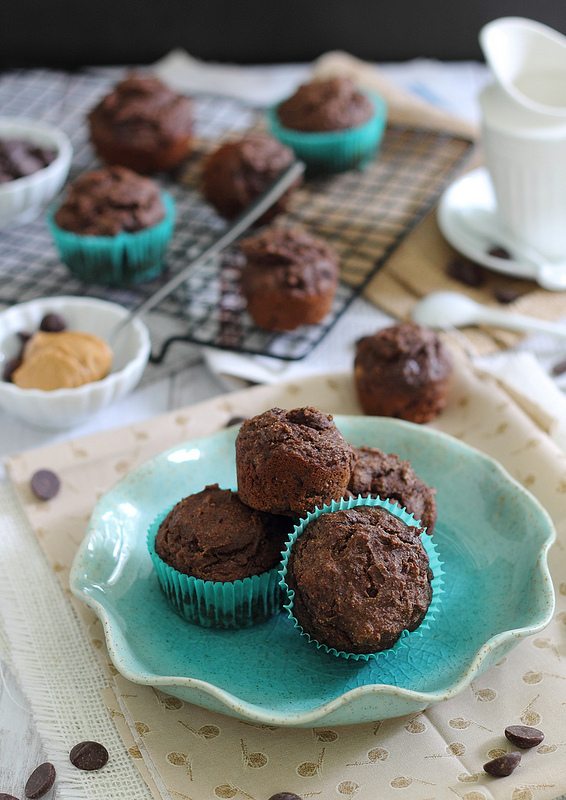 Healthy banana oatmeal muffins bursting with fresh, juicy raspberries! These amazing muffins are made with whole grains, greek yogurt & almond butter — ingredients you can feel good about!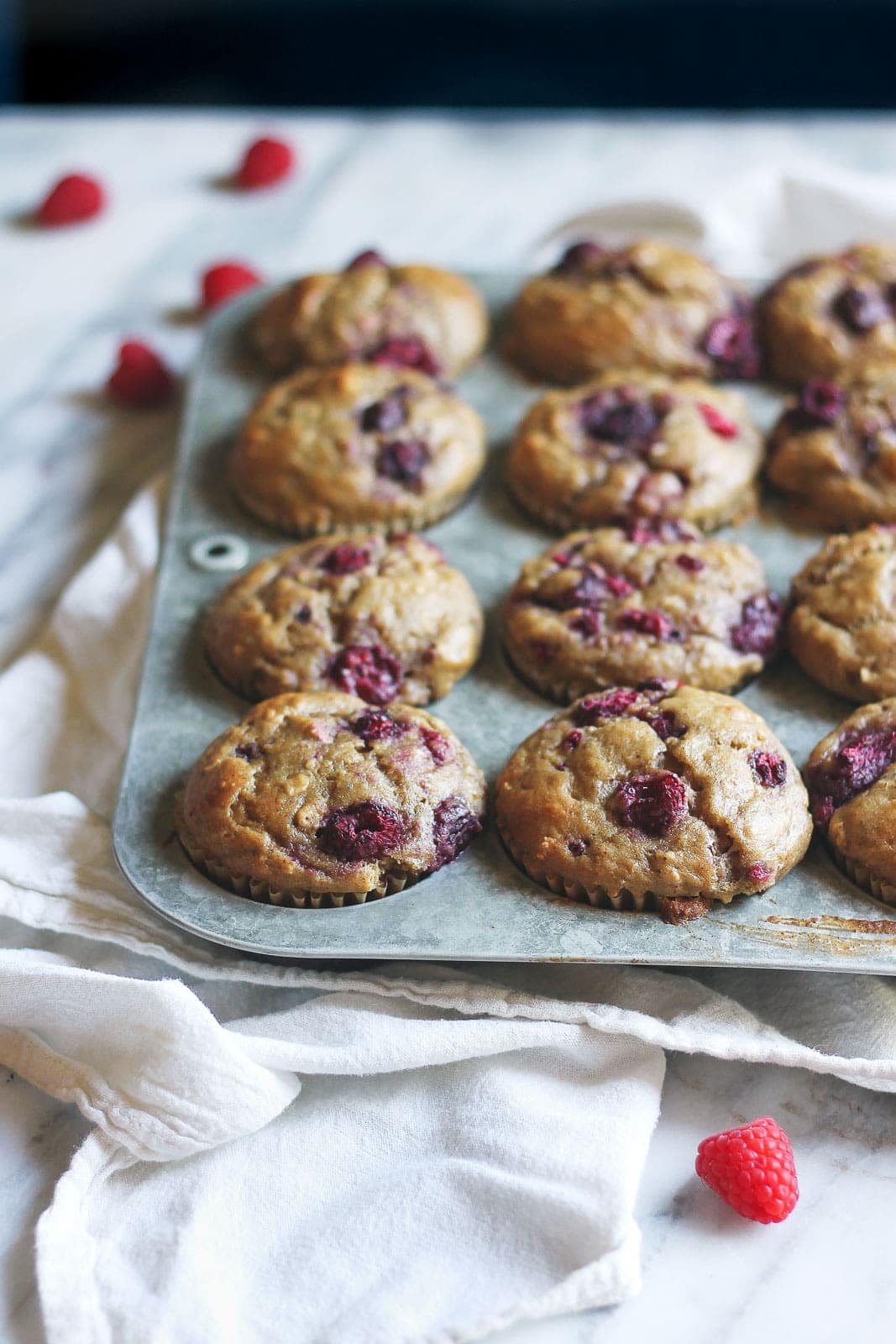 SO delicious Healthy Mexican Chocolate Gluten Free Muffins! Superfood Mexican Chocolate made even healthier and packed in tasty vegan gluten free muffins! Rich flavors but lightly sweet and packed with nourishment.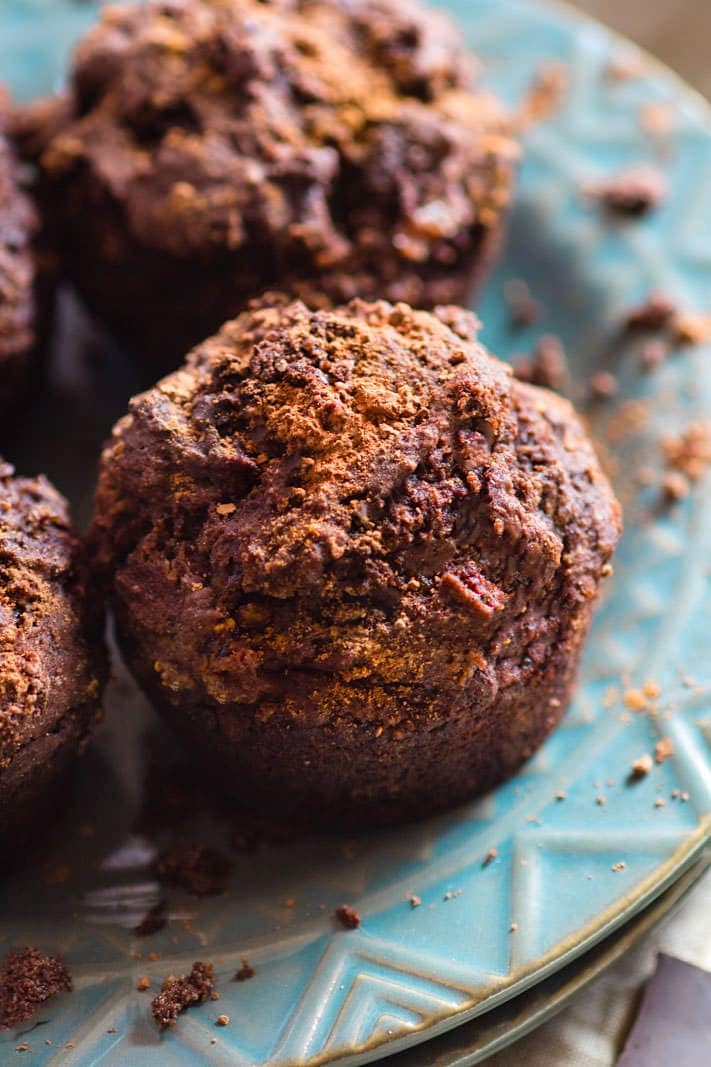 Moist and delicious banana muffins sweetened with pure maple syrup and topped with crushed pecans – so good you won't believe they are light!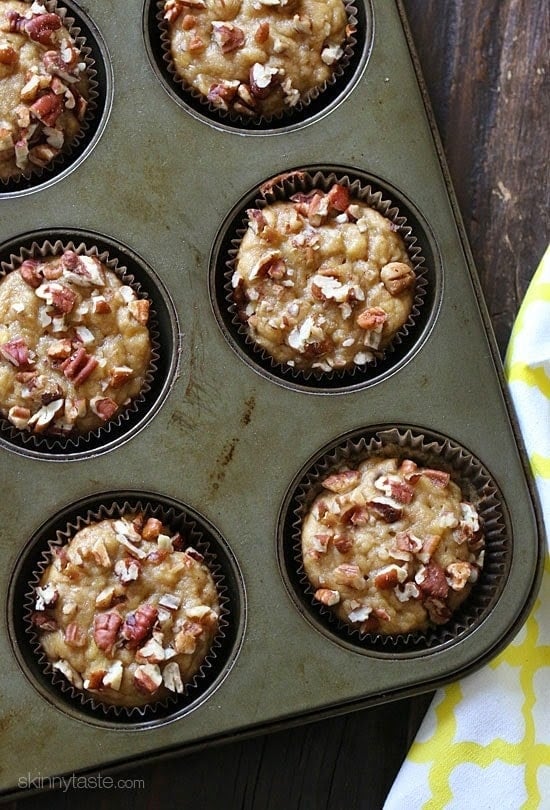 Super sweet and moist, perfectly fragrant Strawberry Banana Muffins made with all HEALTHY ingredients, refined sugar-free, packed with fresh strawberries. These muffins are easy to make yet delicious dessert that truly screams Spring.
Nothing says December and a comforting holiday breakfast like a warm gingerbread muffin.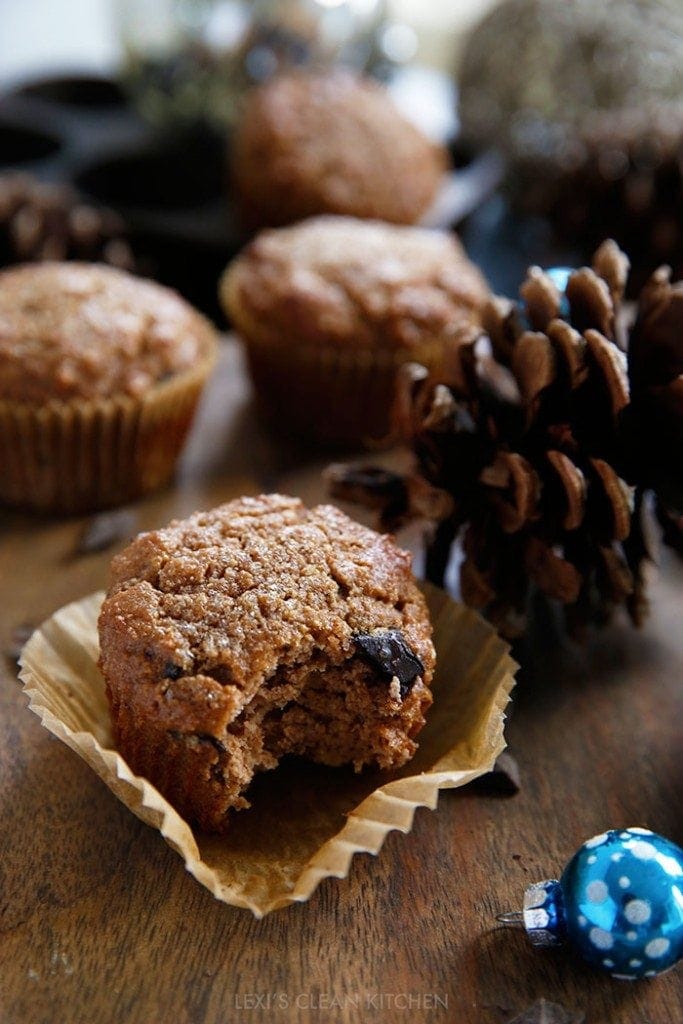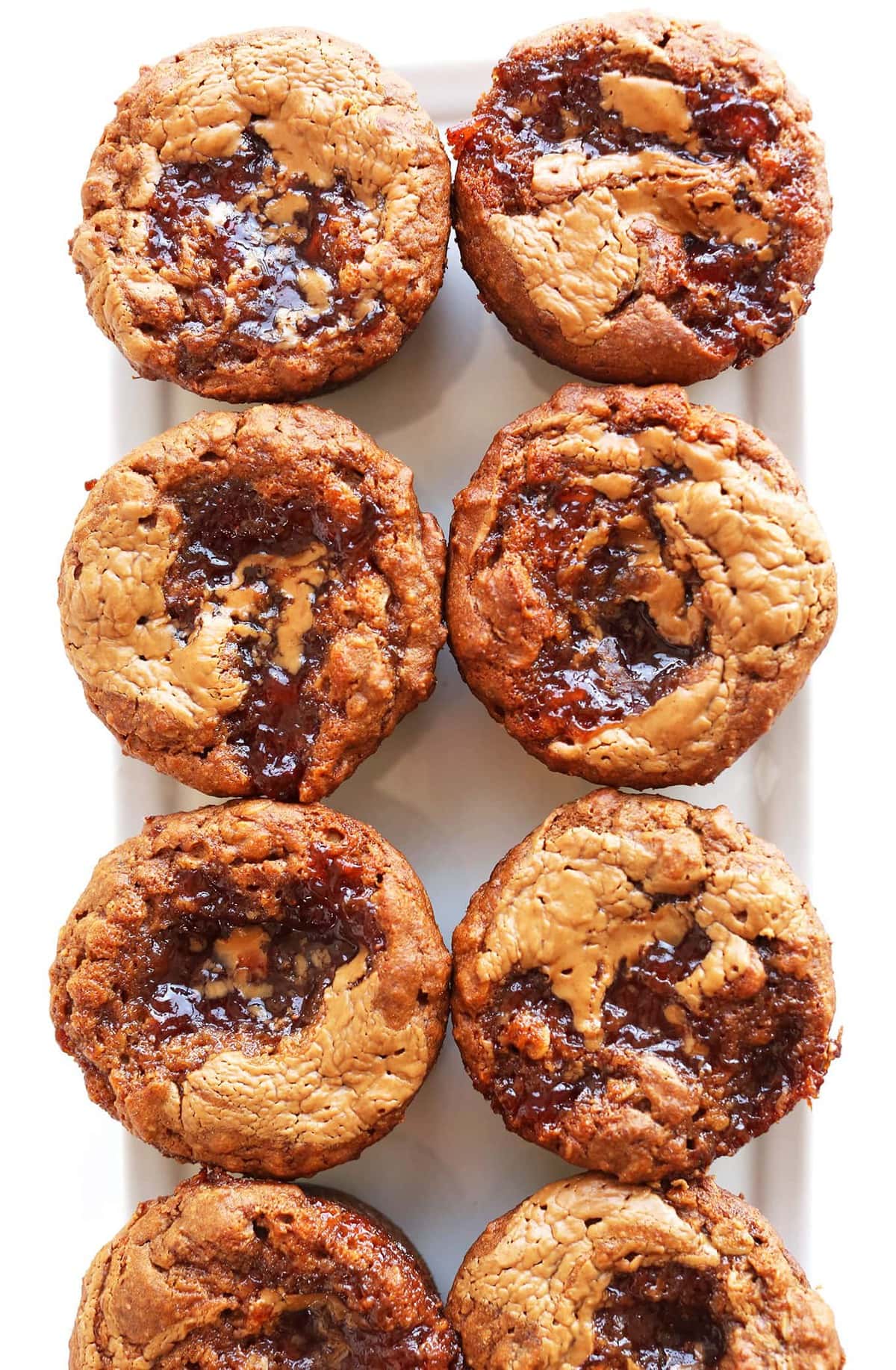 These ridiculously soft and tender muffins are made with NO oil or butter! Subtly sweet and bursting with apple flavour, they make for a delicious and healthy breakfast or snack.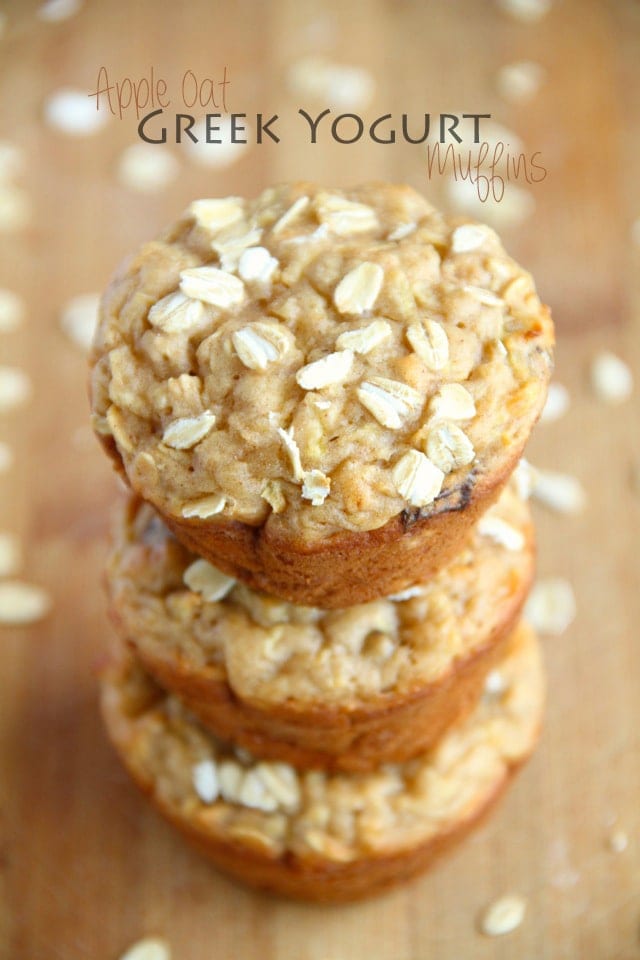 Healthy zucchini muffins full of rich chocolate and an irresistible cozy spice blend! As tender as cupcakes, even with no refined flour or sugar, and just 38 calories!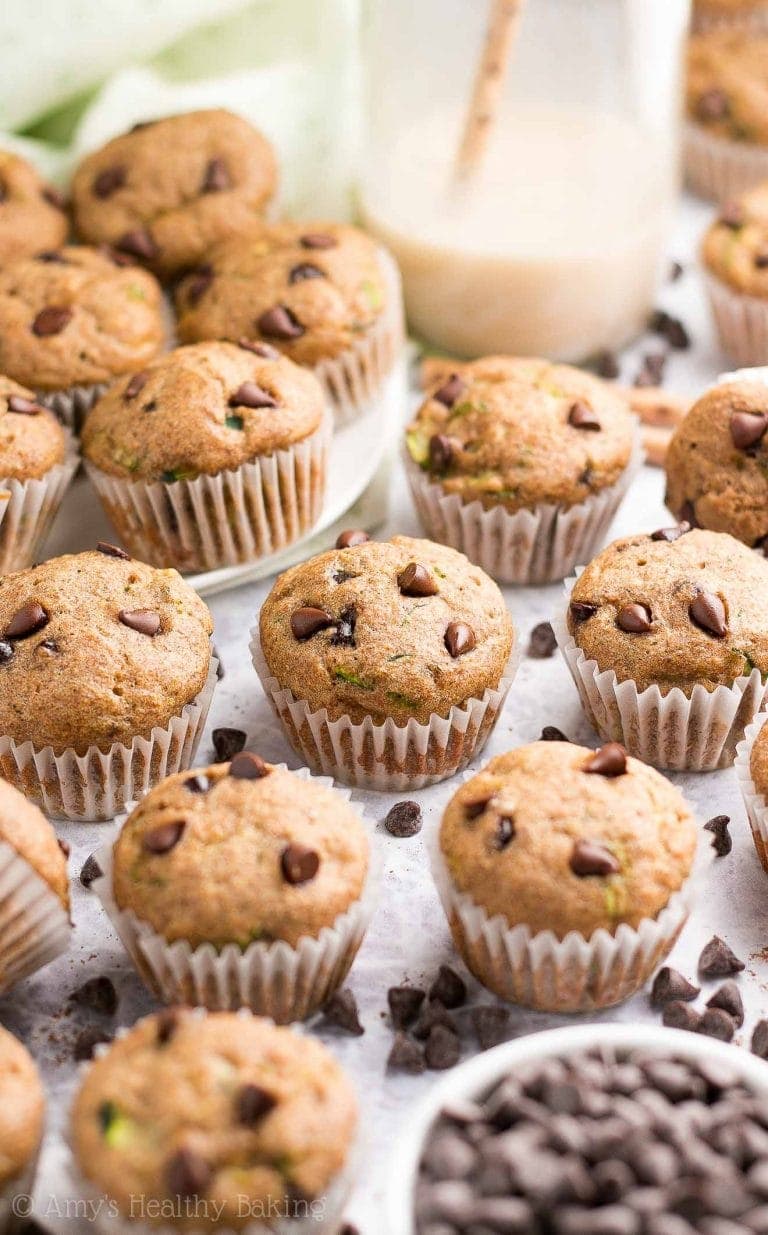 Pistachio muffins made with homemade (and easy!) pistachio and oat flour, then topped with an easy scrumptious strawberry glaze. Vegan and gluten free too!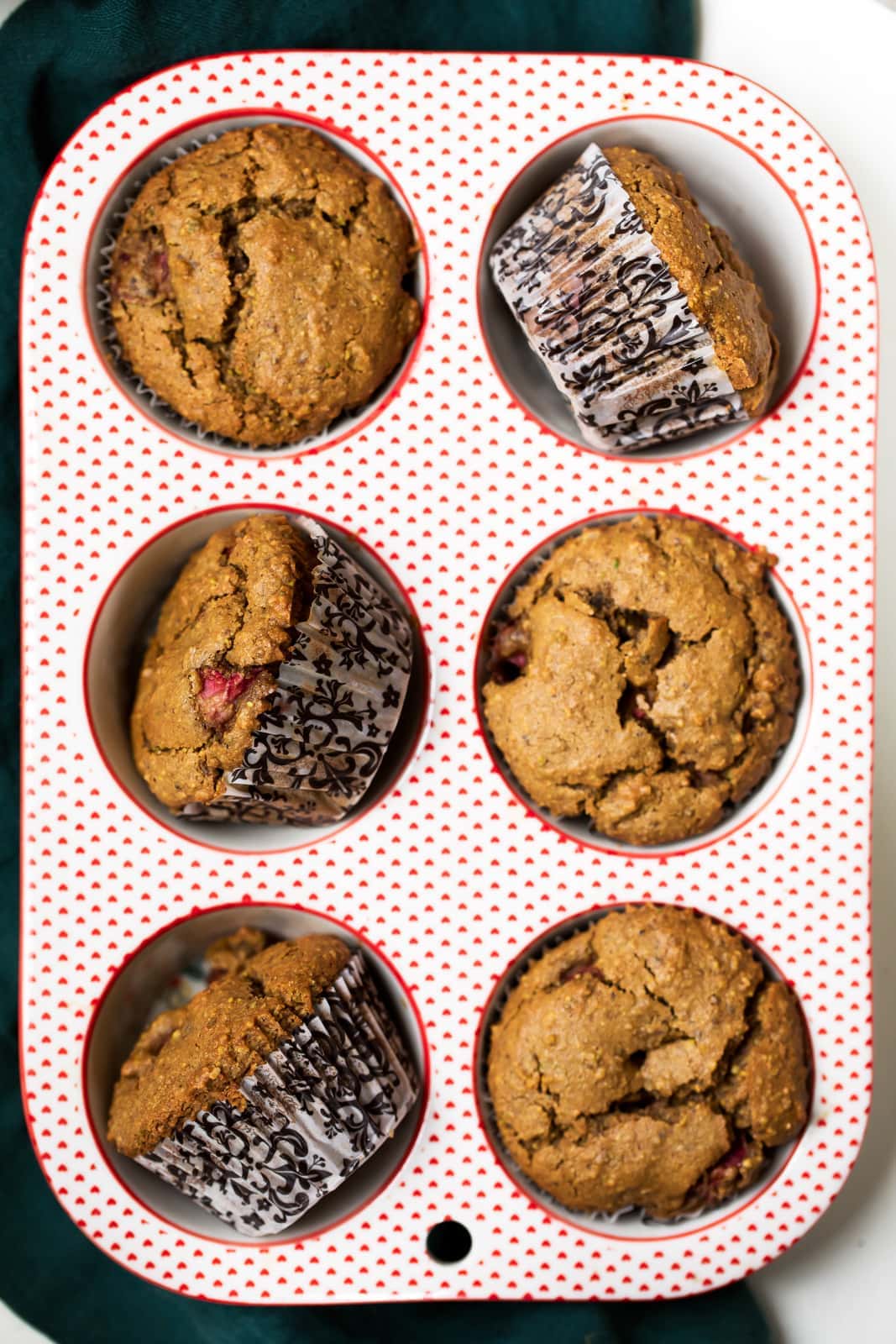 Pour a hot cup of coffee and grab one of these cinnamon-sugar studded Pumpkin Spice Streusel Muffins, stat!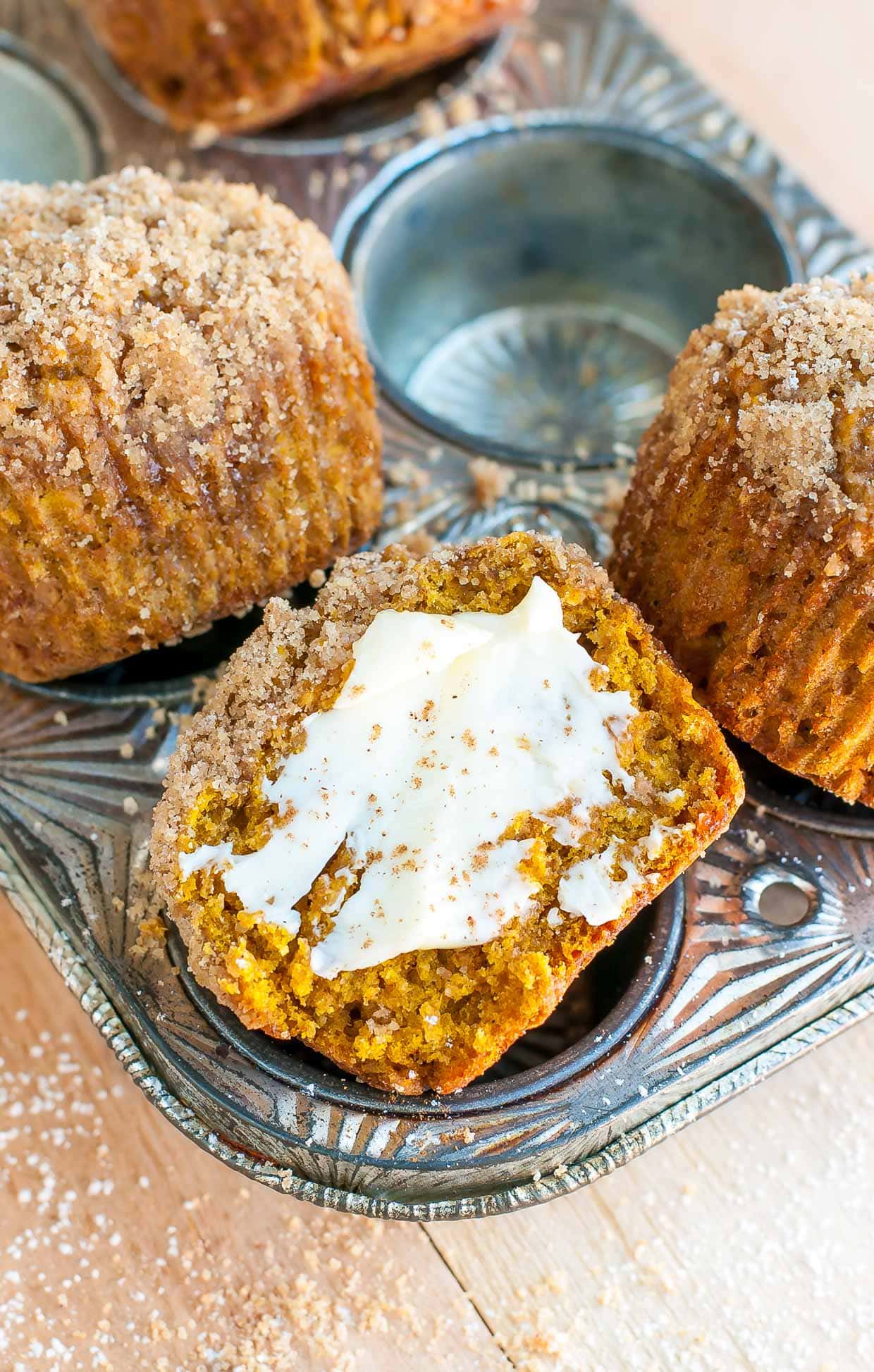 Fresh lemon, blueberries and a sweet streusel topping make these muffins all the more delicious!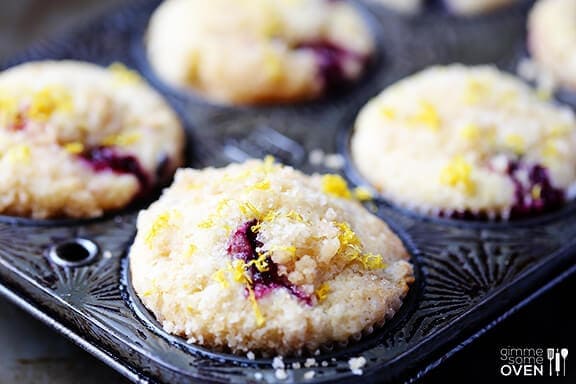 These Flourless Honey Oat Ricotta Muffins are easy to make for a healthy breakfast or snack! A Gluten-free Ricotta Muffins recipe that's honey sweetened and rich in protein, fiber, and calcium. Flourless baking made quick and simple.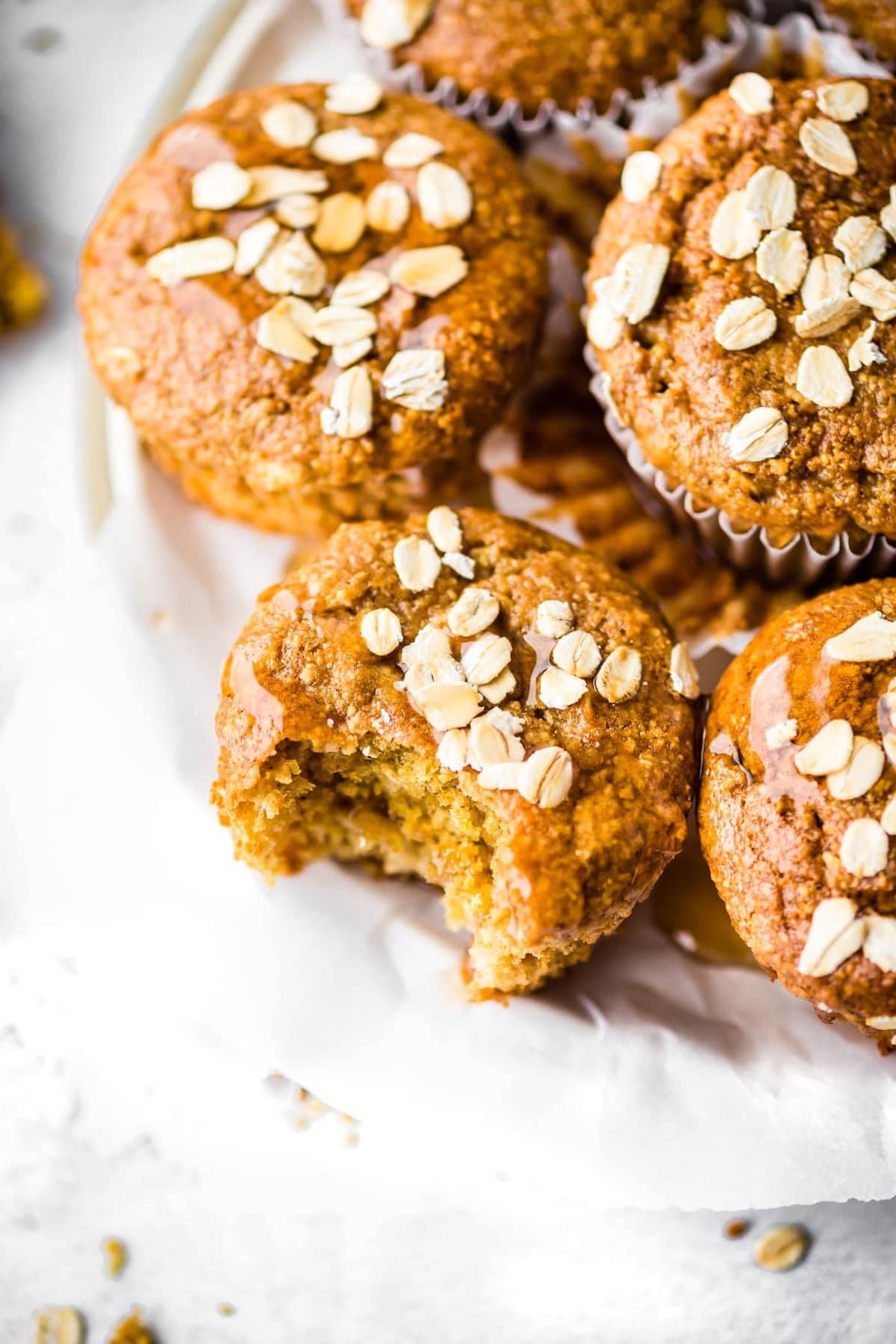 Skinny Banana Nut Muffins, everyone needs a classic muffin recipe and this is it! Moist, delicious, sweetened with honey, and only 205 calories – the perfect on-the-go breakfast!
These healthy blueberry muffins are packed with good for you ingredients — gluten-free, low in fat and sugar, high in protein and only 100 calories each!