Think outside the box for dessert and make this foil-pack peach crisp. By utilizing your grill, this unique method delivers the perfect mix of smoky flavor and crisp texture. We love it because we don't have to heat up the house with our oven.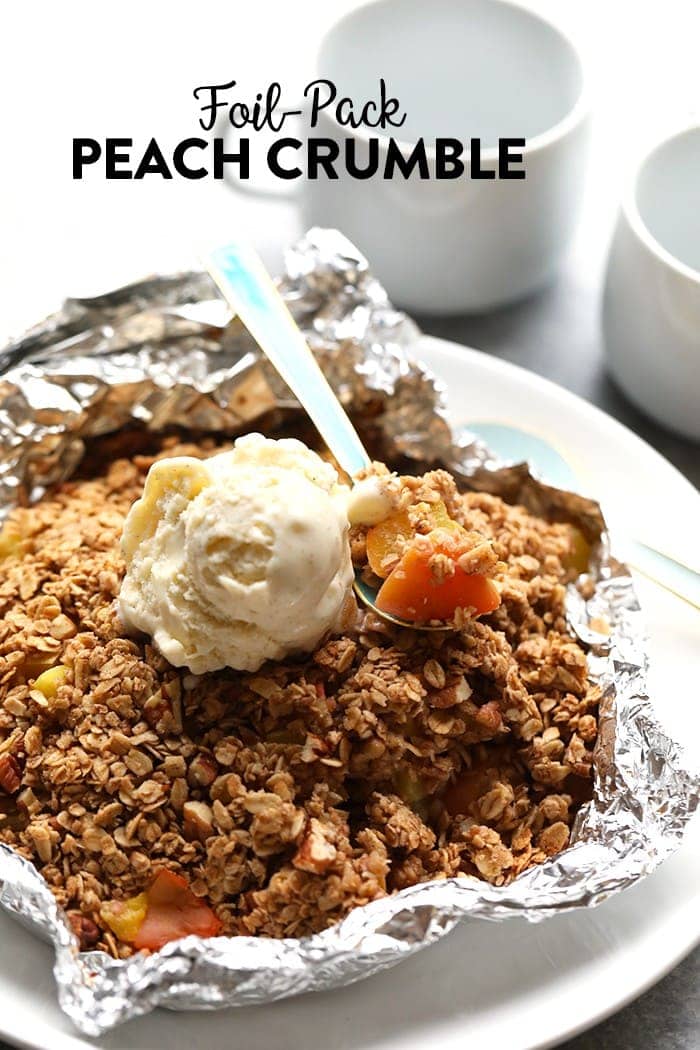 We are peach people through and through and are excited it's peach season! This recipe was born out of not wanting to turn on our oven during the hot summer months. And? We wanted to challenge ourselves to make a whole meal on the grill, even the dessert.
Plus, if you don't use all of your peaches on this foil pack peach crisp you can always make our peach smoothie or these moist peach muffins.
What You Need for Foil Pack Peach Crisp
We are serious when we say this peach crisp is simple. All you need is tin foil, peaches, and a few ingredients for the topping. The topping is made with pecans, oats, flour, and a bit of maple syrup to naturally sweeten it all up.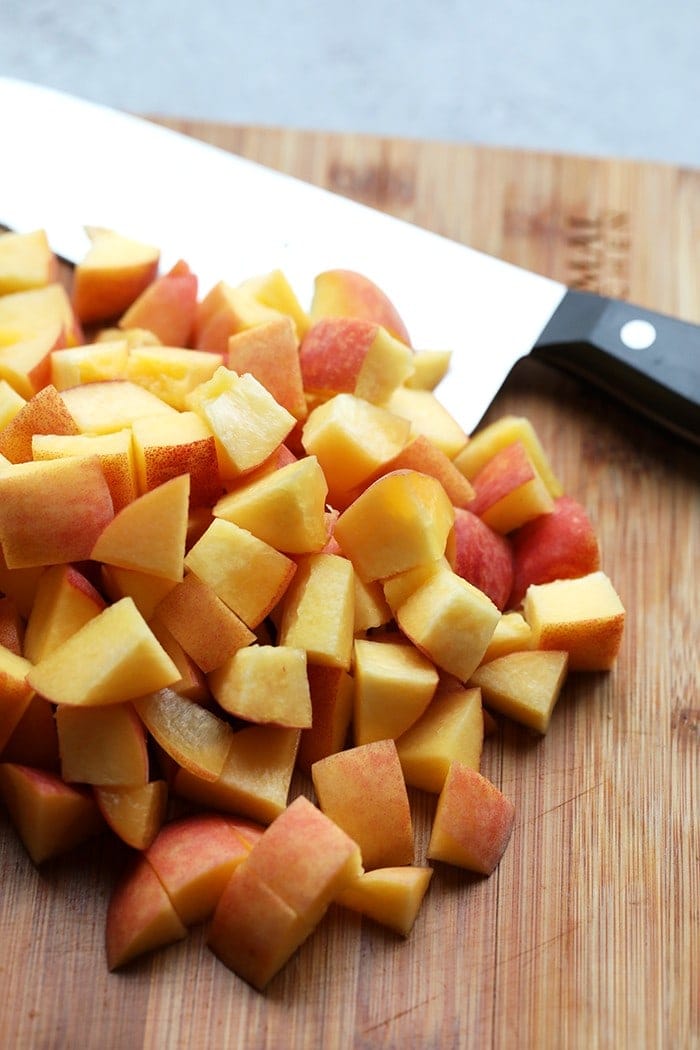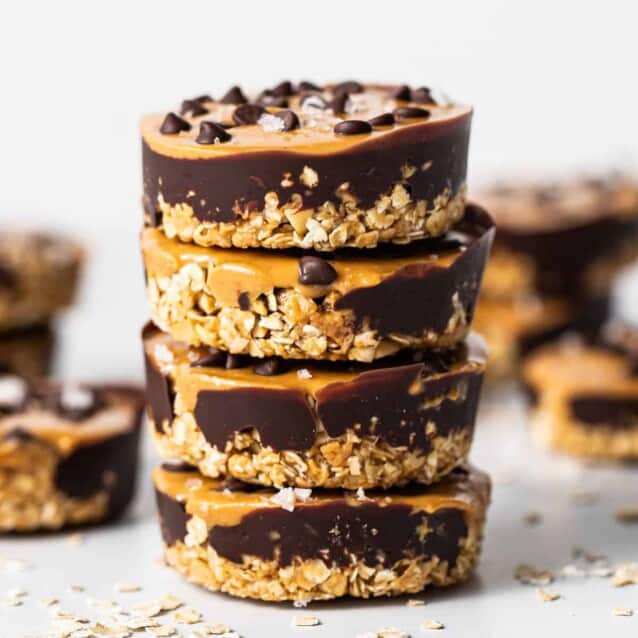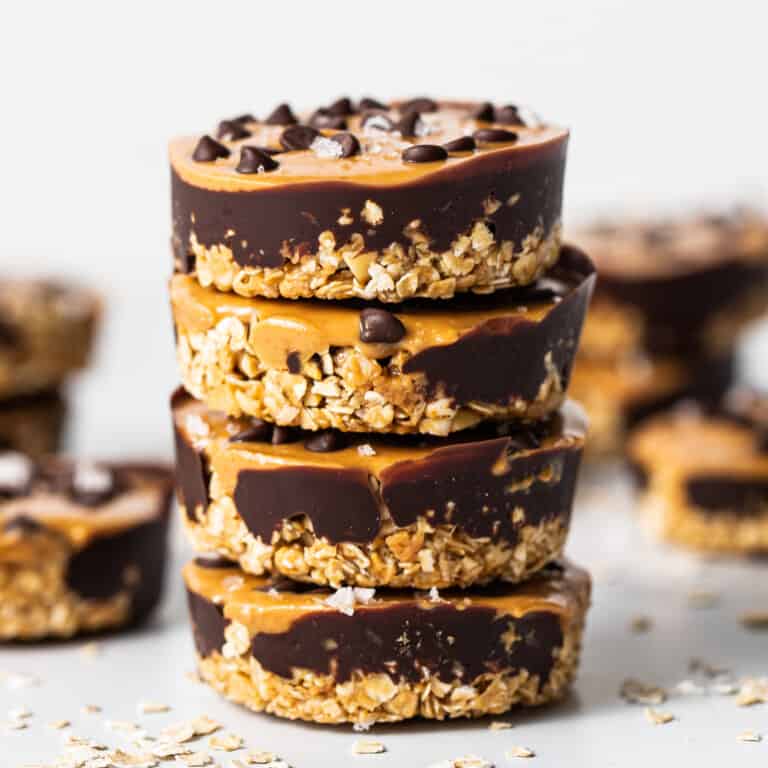 Subscribe!
Love desserts? Us too! Subscribe to our emails and get all of our best desserts straight to your inbox.
Variations + Substitutions
If you don't want to use tin foil for this recipe, grease a small Dutch oven and use that instead. It can go right on the grill. Just be sure you cover it!
You can make this recipe celiac-friendly and gluten-free by substituting the all-purpose flour with 1:1 gluten-free flour and gluten-free certified oats.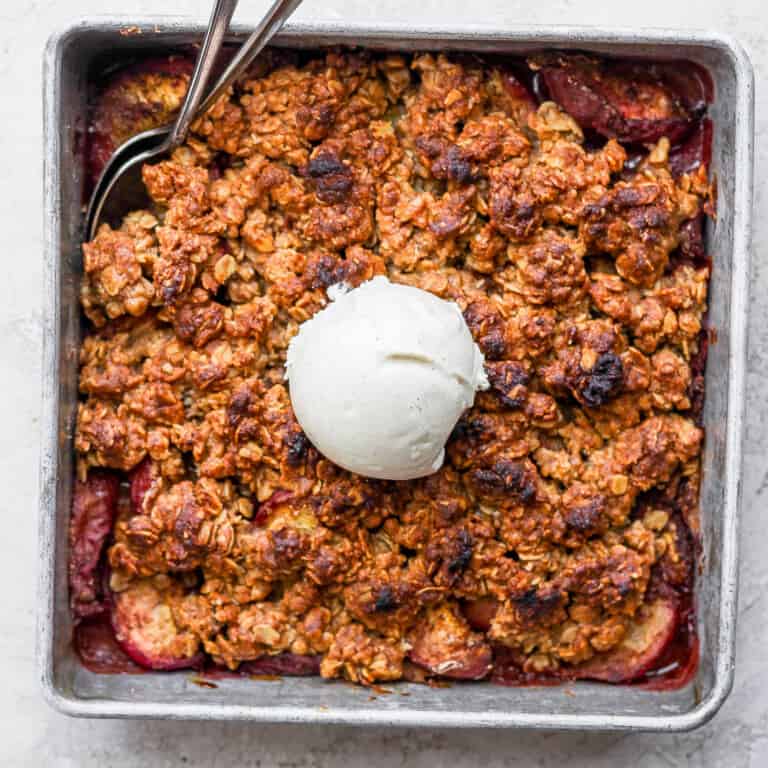 Classic
Peach Crisp
Nothing screams summer like a perfect peach crisp! Whip up this easy dessert that comes complete with a golden crumble topping. Enjoy!
Get Recipe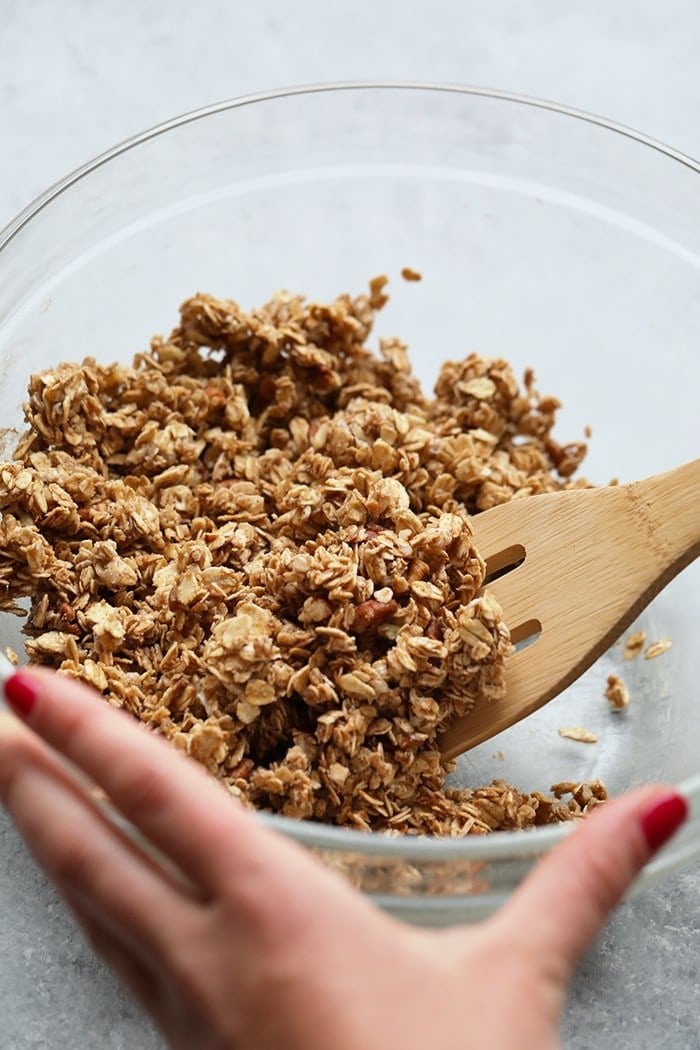 FAQ
Can I make this without a grill?

Yes! Oven-bake at 375°F (190°C) for around 25-30 minutes or until golden and bubbly.
Is this recipe gluten free?

No, you must use certified gluten-free oats and gluten-free flour in place of all-purpose flour and regular oats.
Can I use canned peaches?

Fresh peaches are recommended, but drained canned peaches can be used in a pinch.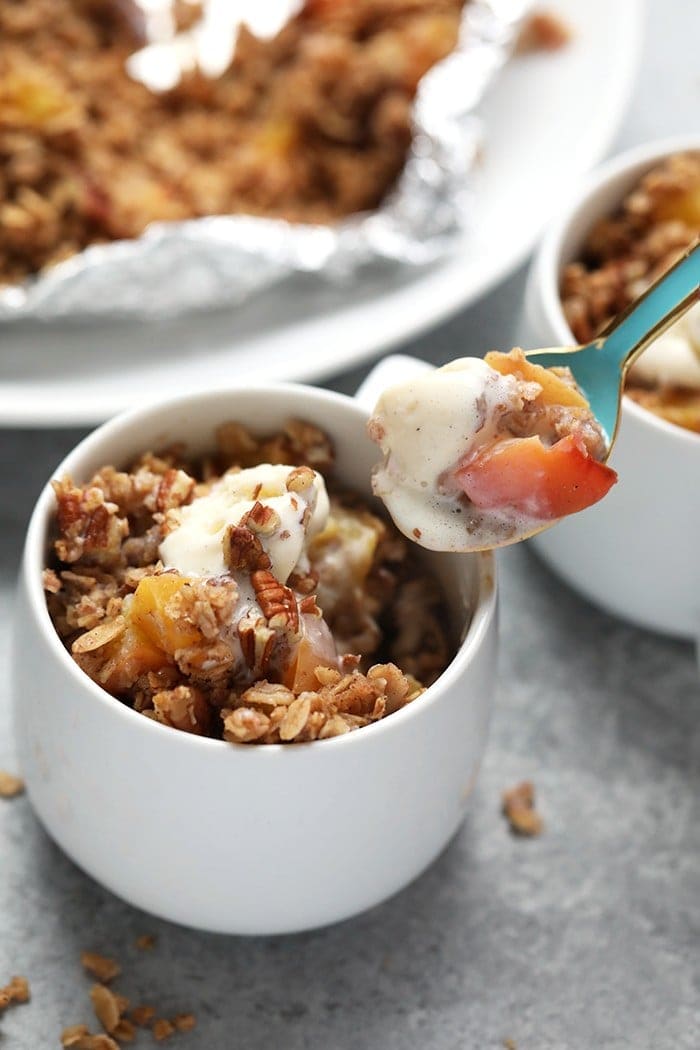 Storge
Store leftover peach crisp in an airtight container in the refrigerator for up to 3 days. For longer storage, consider freezing for up to a month. We suggest transferring the crisp to a freezer-safe container if freezing.
Serving Suggestions
Serve your foil pack peach crisp for dessert after a full BBQ grill out. Try our foil pack grilled shrimp and foil-pack potatoes, too!
Peach crisp is best served hot with a big scoop of vanilla ice cream and homemade whipped cream.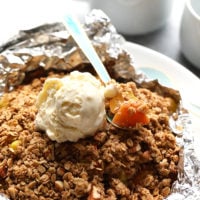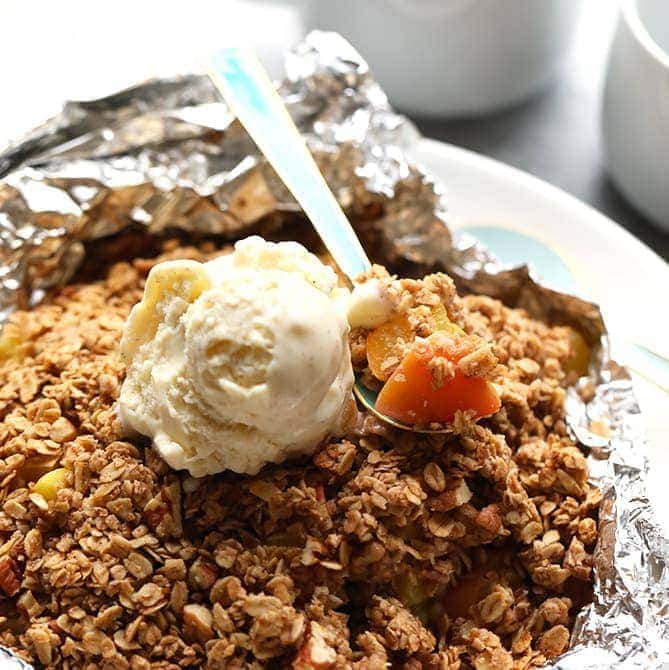 Foil Pack Peach Crisp Recipe (Grill and Oven)
Make your peach crisp in a foil pack for juicy summer dessert that can be made in the oven or grill.
Instructions
Preheat your oven or grill to 400ºF.*

Create an 8-inch x 8-inch tin foil pouch and spray it with nonstick cooking spray. Set aside.

Prepare the peaches by chopping them (keep skin on) and placing them into a large bowl. Squeeze a half a lemon on top and sprinkle on 2 tablespoons brown sugar. Toss.

Next, make the crisp topping. Add oats, flour, pecans, maple syrup, butter, cinnamon, nutmeg, and salt to a medium bowl. Mix well to create your crumble topping.

Layer the peaches and crumble topping into the tin foil pouch by first adding half of the peaches to the pouch and then 1/3 of the crumble topping over the peaches. Then, add the rest of peaches followed by the last 2/3 of the crumble topping.

Fold the top of your tin foil pouch over the peach crisp and seal the edges with your fingers making sure there are no holes for air to escape from.

Grill or bake foil pack peach crisp at 400ºF for 17-22 minutes or until the top of your crisp topping is a golden brown and the peaches are bubbly.

Let cool for 2-3 minutes, and serve with a scoop of vanilla ice cream.
Nutrition facts
Calories:
337
kcal
Carbohydrates:
45
g
Protein:
5
g
Fat:
17
g
Fiber:
5
g
Sugar:
27
g