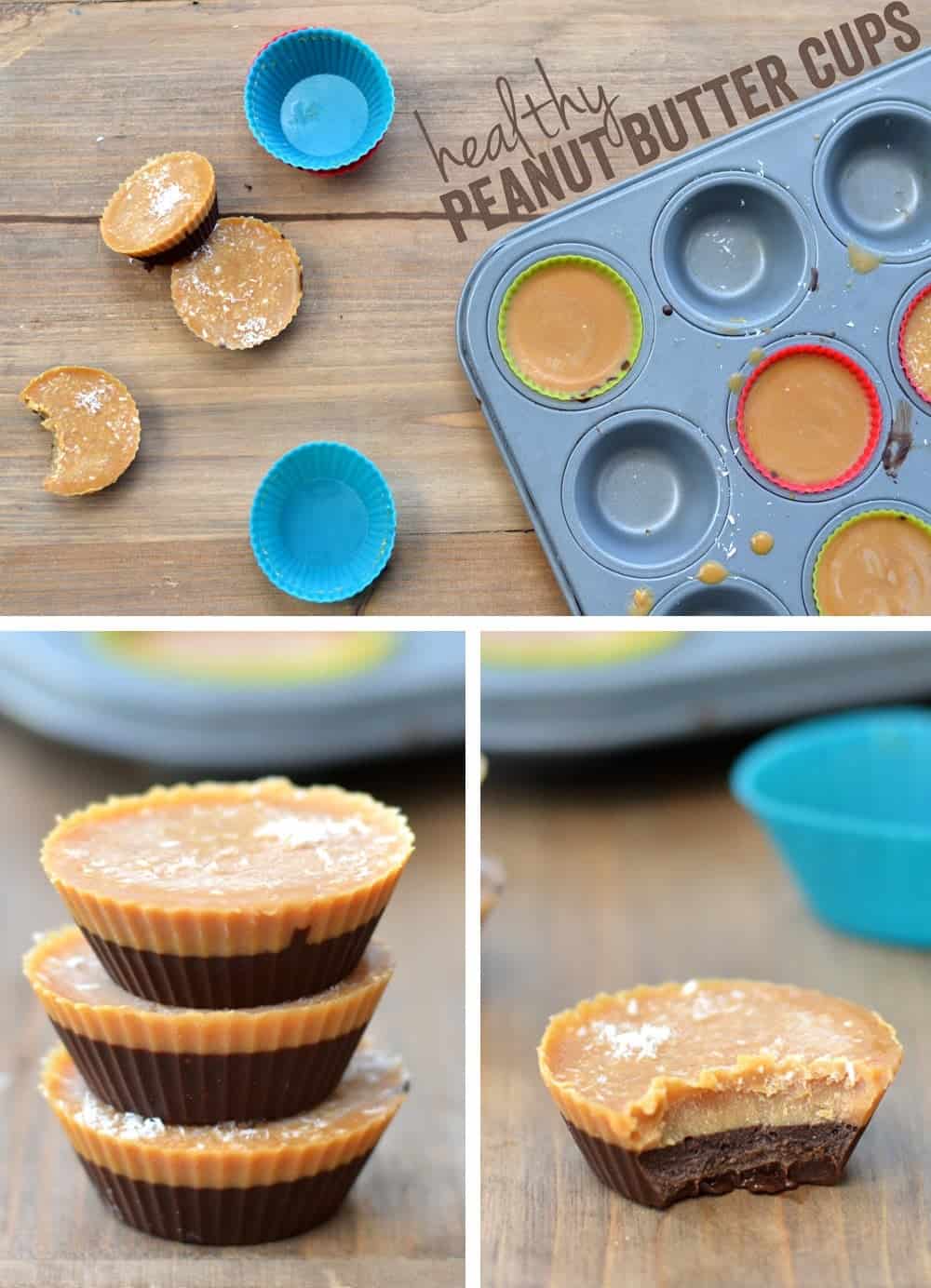 No sugar.
No gluten.
No dairy.
No calories.
Just kidding.
MY OTHER VIDEOS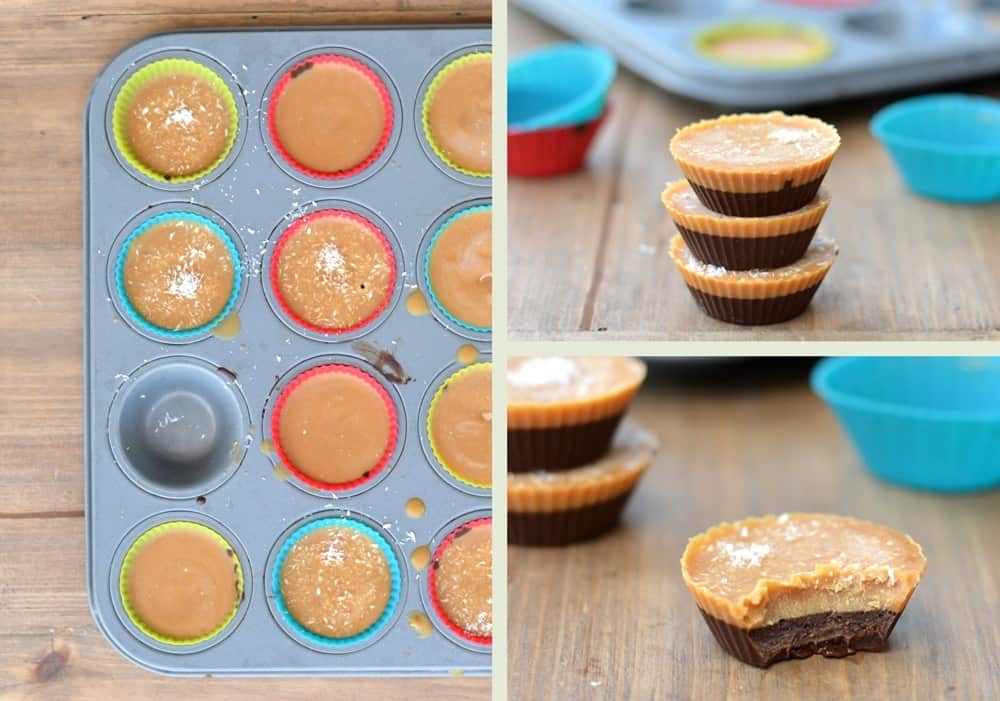 …On the no calories part.
I actually found this recipe on Instagram and I'm so glad I decided to venture onto the actual blog post to learn how to make them.
Healthy Peanut Butter Cups
Nutrition information: 105 calories | 10.1g fat | 3.3g carbs | 1.3g carbs | 2.9g protein. Recipe adapted from Prevention RD.
Prep Time:

15 mins

Total Time:

15 mins

Yield:

12 cups
Ingredients
Bottom Layer
Top Layer
Instructions
Line a mini muffin tray with 12 cupcake lines (I used the reusable kind). Stir all ingredients for the bottom layer together until smooth ( you may have to melt the coconut oil and peanut butter for 20 seconds to get them to mix well) and divide between the wells (each should be about half full). Put the tray in the freezer on a flat surface and freeze until solid (It took mine about 10 minutes). Meanwhile, stir all ingredients together for the top layer until smooth (again, you may have to heat the coconut oil and peanut butter for 20 seconds to get them to mix well) and divide on top of the set chocolate mixture. Return to the freezer and freeze until solid (it took me an additional 10 minutes). Store the treats in the freezer.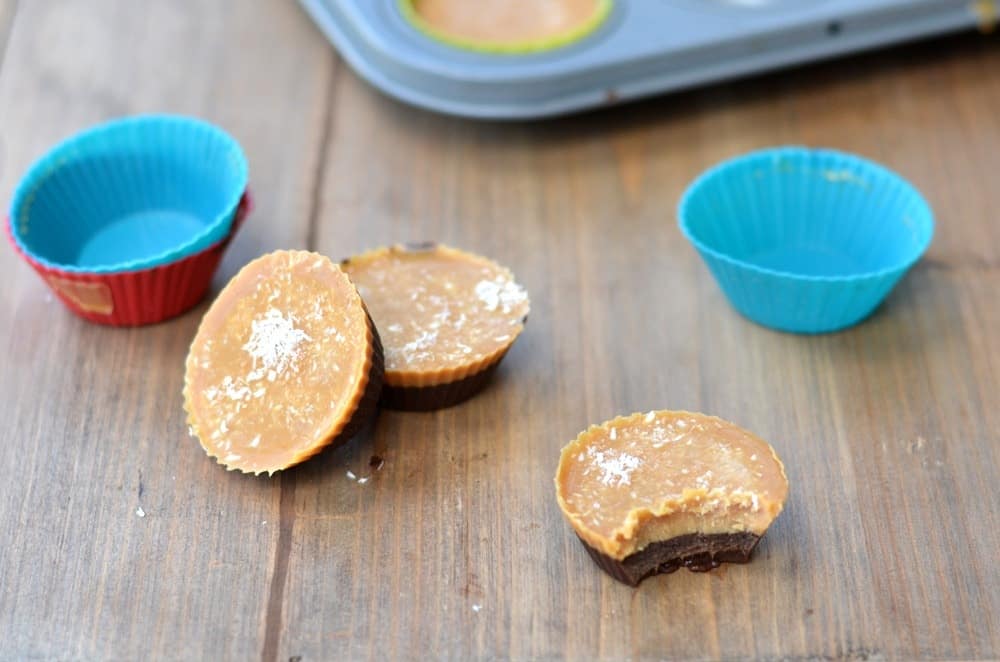 Not bad at all for something with no sugar. PLUS- it satisfies my daily choco/peanut butter craving post dinner (give me a woot if you crave these too!). I am keeping these babies in stock from here on out!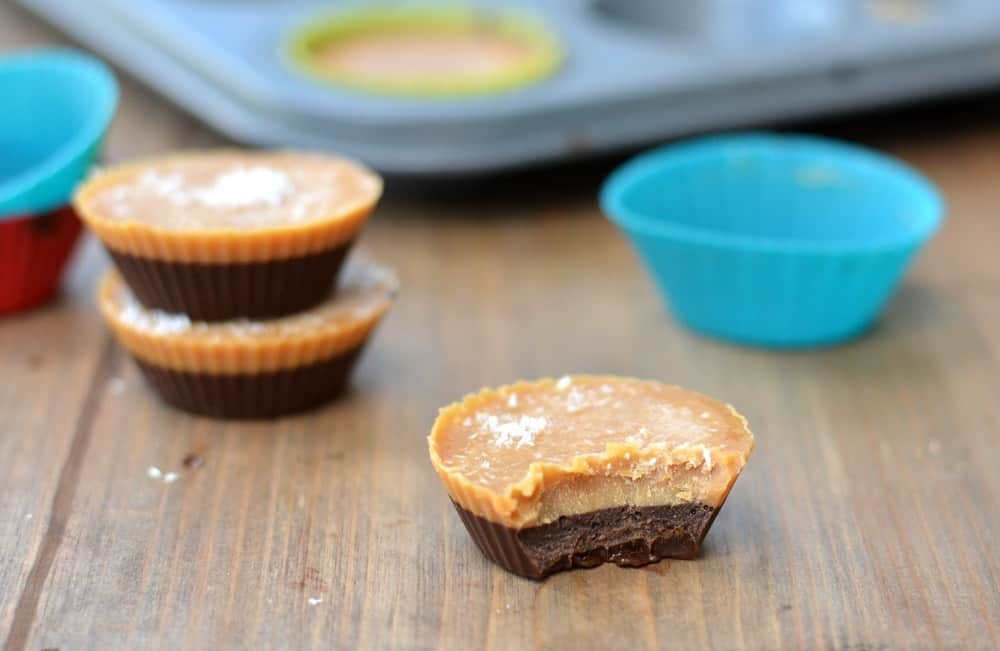 I was a little hesitant to add so much coconut oil, but it definitely gives it a great creamy texture. As much as you would think it would be super coconutty, I don't really think it's that overpowering. The two main flavors are still the peanut butter and cocoa (chocolate).
Huffington Post has written not 1, but 2 articles on how amazeballs coconut oil is. To name a few it helps lower cholesterol, maintain weight, and relieve stress. Click HERE and HERE for more info.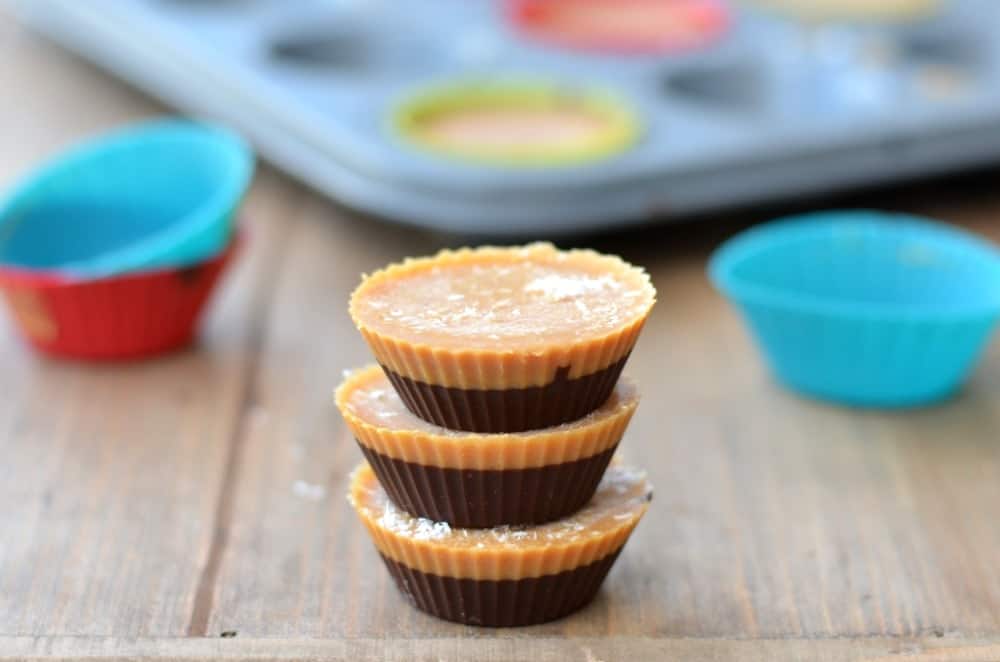 You are welcome for posting this 12 hours early. I was going to make you wait until tomorrow AM- but that's just mean!
Check out some more of FFF's healthy cup recipes..