These homemade croutons are perfectly seasoned and pan-fried and come out slightly chewy making them pretty dang addicting!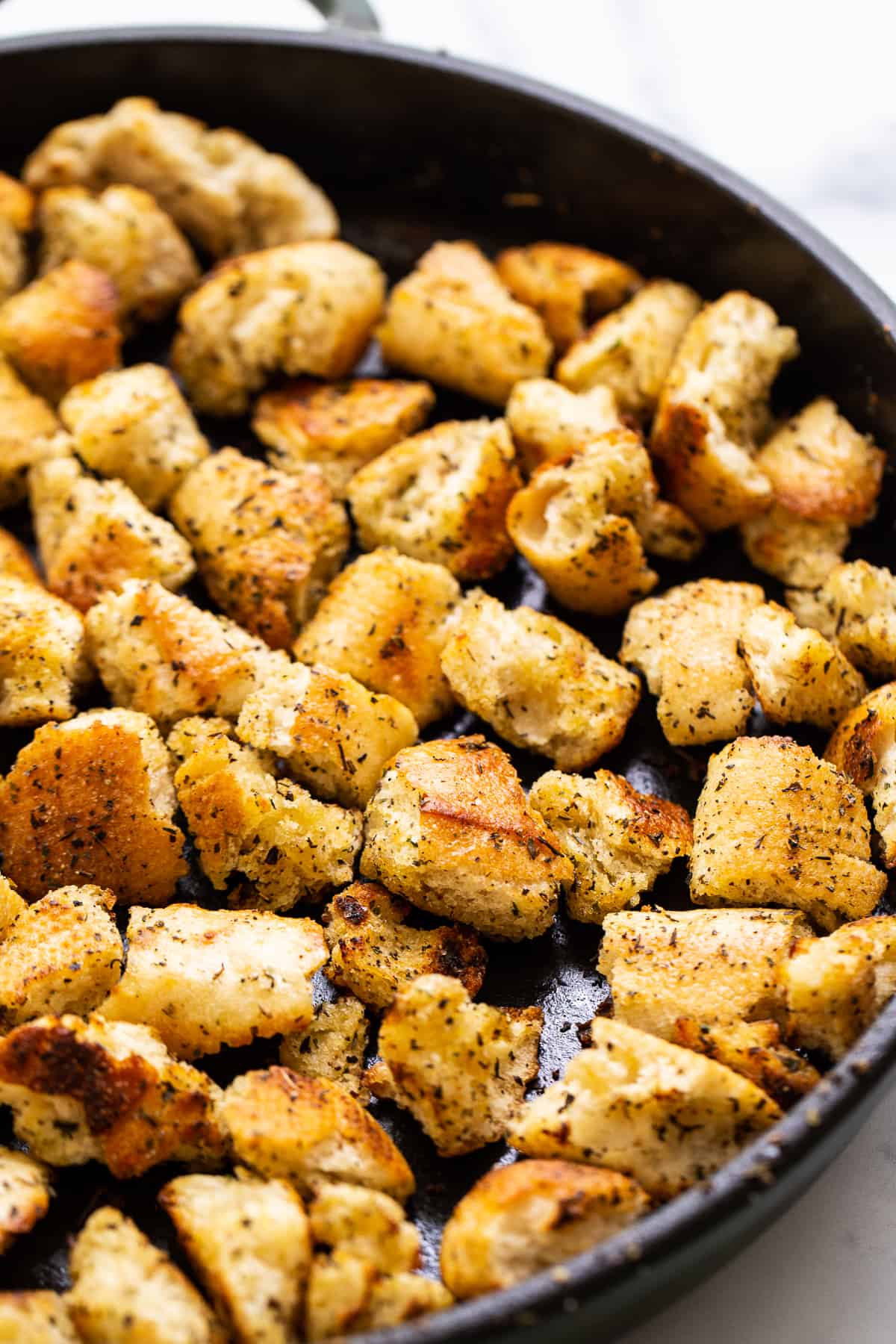 Perfect Homemade Croutons Recipe
Is there anything better than a giant garden salad topped with croutons and your favorite salad dressing?
Get ready for seriously the best croutons recipe because you'll never want to buy storebought again. This recipe is pan-fried instead of baked and uses a French baguette so that your croutons come out crunchy and chewy at the same time.
Did I mention they are seasoned to a tee making them perfectly salty, savory, and so delicious with every bite?
Why you'll love them!
Easy to make
So flavorful
Ready in less than 30 minutes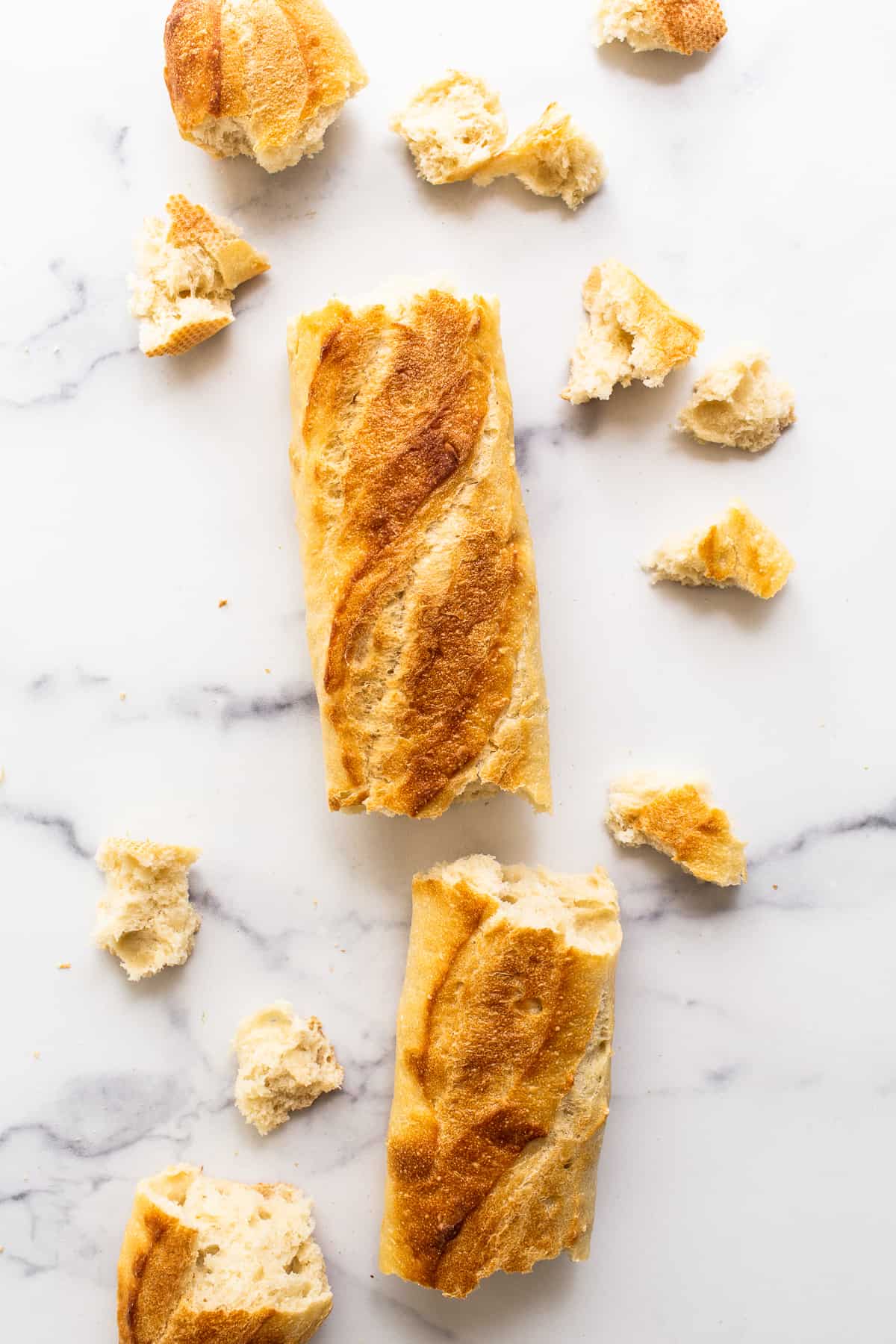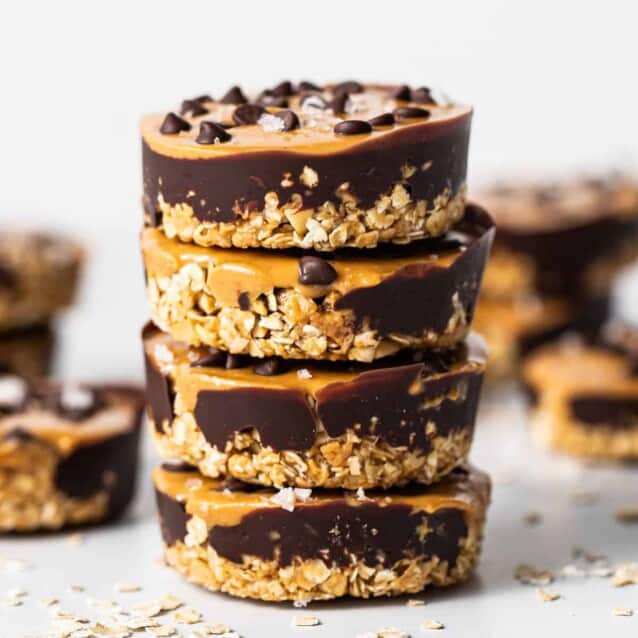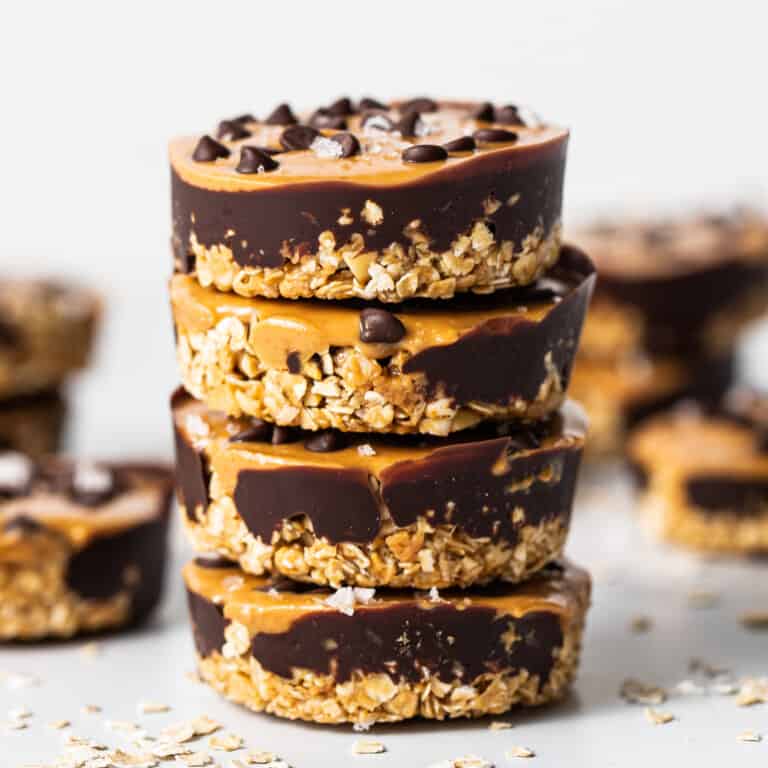 Get our Top 10 5-Star Recipes!
Join our email list for new recipes and BONUS: get our top 10 ⭐️⭐️⭐️⭐️⭐️ recipes e-book!
Featured Ingredients
Italian seasoning: this recipe uses our homemade Italian seasoning and we highly recommend you use it too. It adds so much more flavor than the Italian seasoning you buy from the store.
Bread: croutons are made from bread and we're actually using a fresh French baguette from the bakery section.
Olive oil: olive oil is used for pan-frying the bread.
Salt: salt makes these so delicious.
What kind of bread should you use for homemade croutons?
Truth be told, any kind of bread works for homemade croutons. However, some are better than others. We recommend a thicker cut read with a harder crust. Here are a few to try out:
French baguette
Italian loaf
Sourdough loaf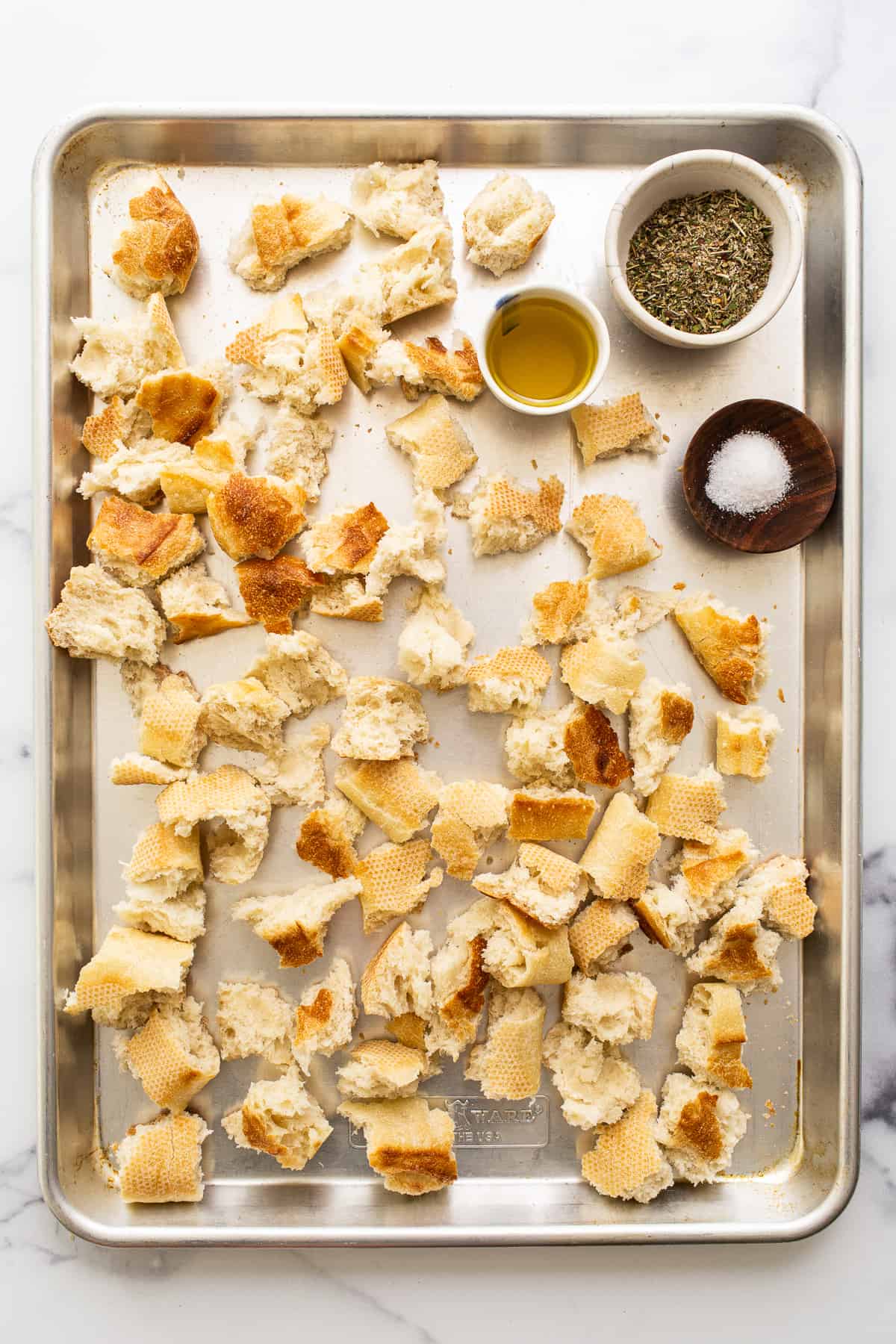 How to Make Homemade Croutons
Make Italian seasoning: first, combine all of the ingredients for the homemade Italian seasoning.
Prep bread: next, tear apart your French baguette into large, bite-sized pieces and set it aside.
Oil and season croutons: heat olive oil in a large skillet. Then add the bread and add a bit more olive oil. Sprinkle on the homemade Italian seasoning and toss.
Pan fry: fry the bread in olive oil for around 6-8 minutes or until they turn golden brown.
Let cool: transfer the croutons to a baking sheet and let cool for 15-20 minutes.
What is the texture of these croutons?
Since this recipe does not call for stale bread and/or use the oven, these croutons come out crunchy and chewy at the same time.
They are not similar to boxed croutons which are very dry and crunchy. These have a bite to them and are SO GOOD.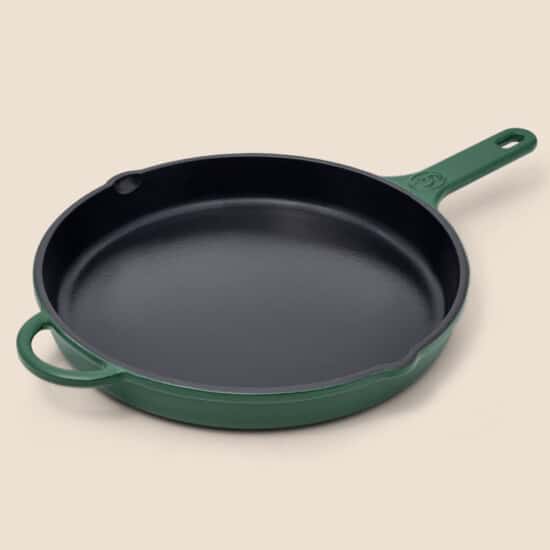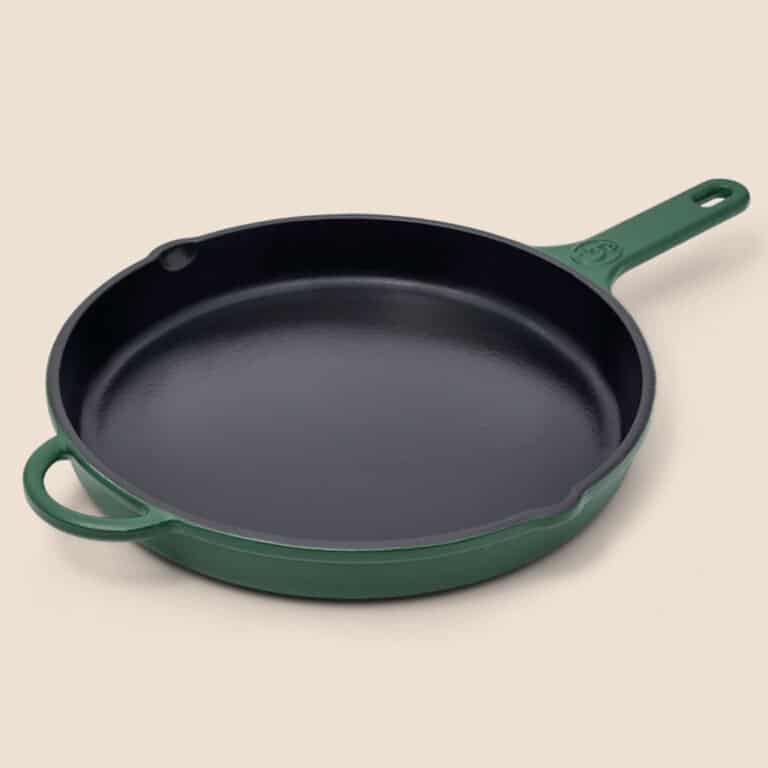 Great Jones
Cast Iron Pan
The Great Jones King Sear is our favorite cast iron pan. It's definitely worth the splurge to add to your kitchen collection!
Buy Now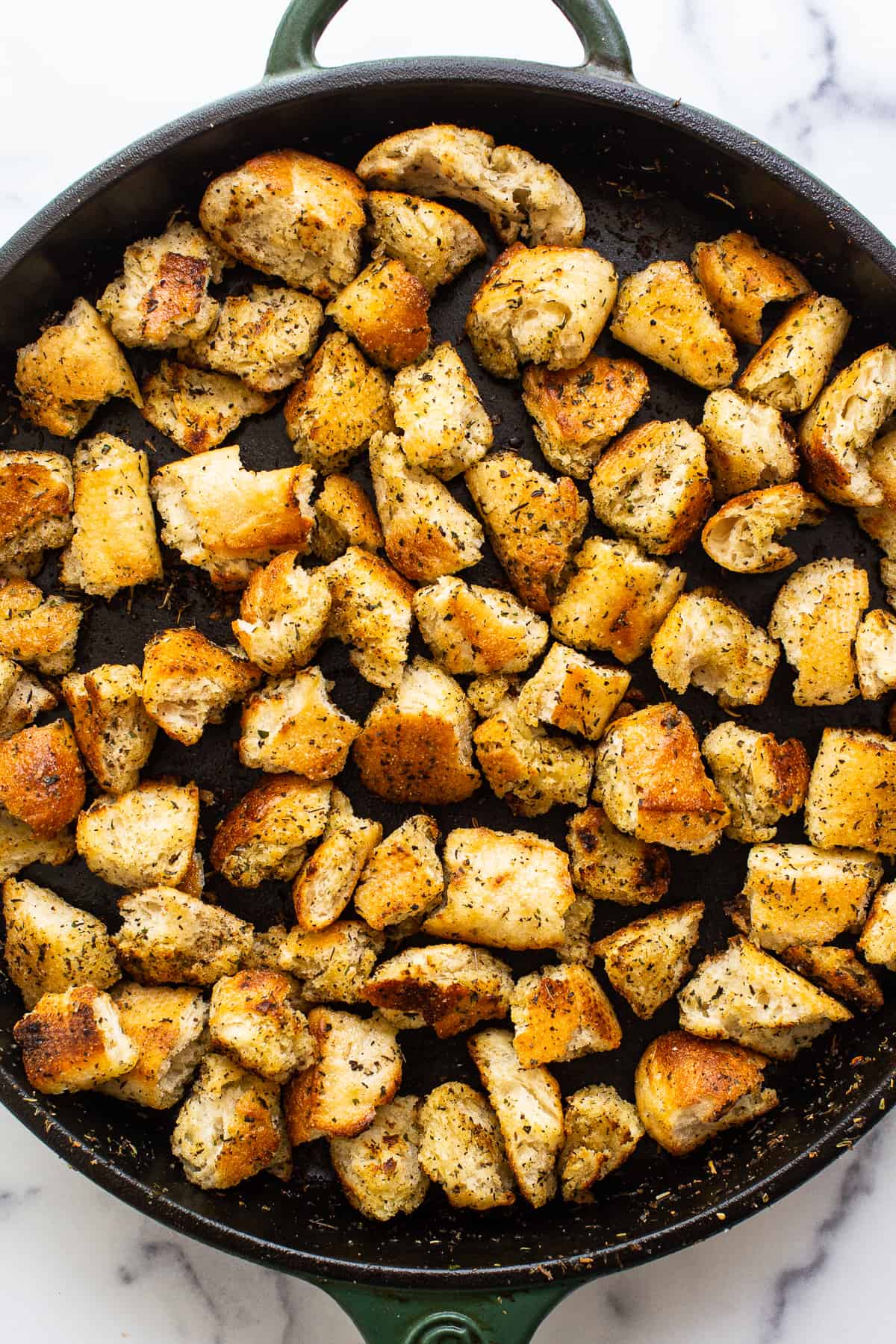 Serving Suggestions
Salad: top any and every salad with these homemade croutons. Here are some of our favorites to try:
Soup: croutons on soup are such a treat. Check out some of our soup recipes!
Storage
Store leftover croutons in an airtight container in a cool, dark place for up to 3 days.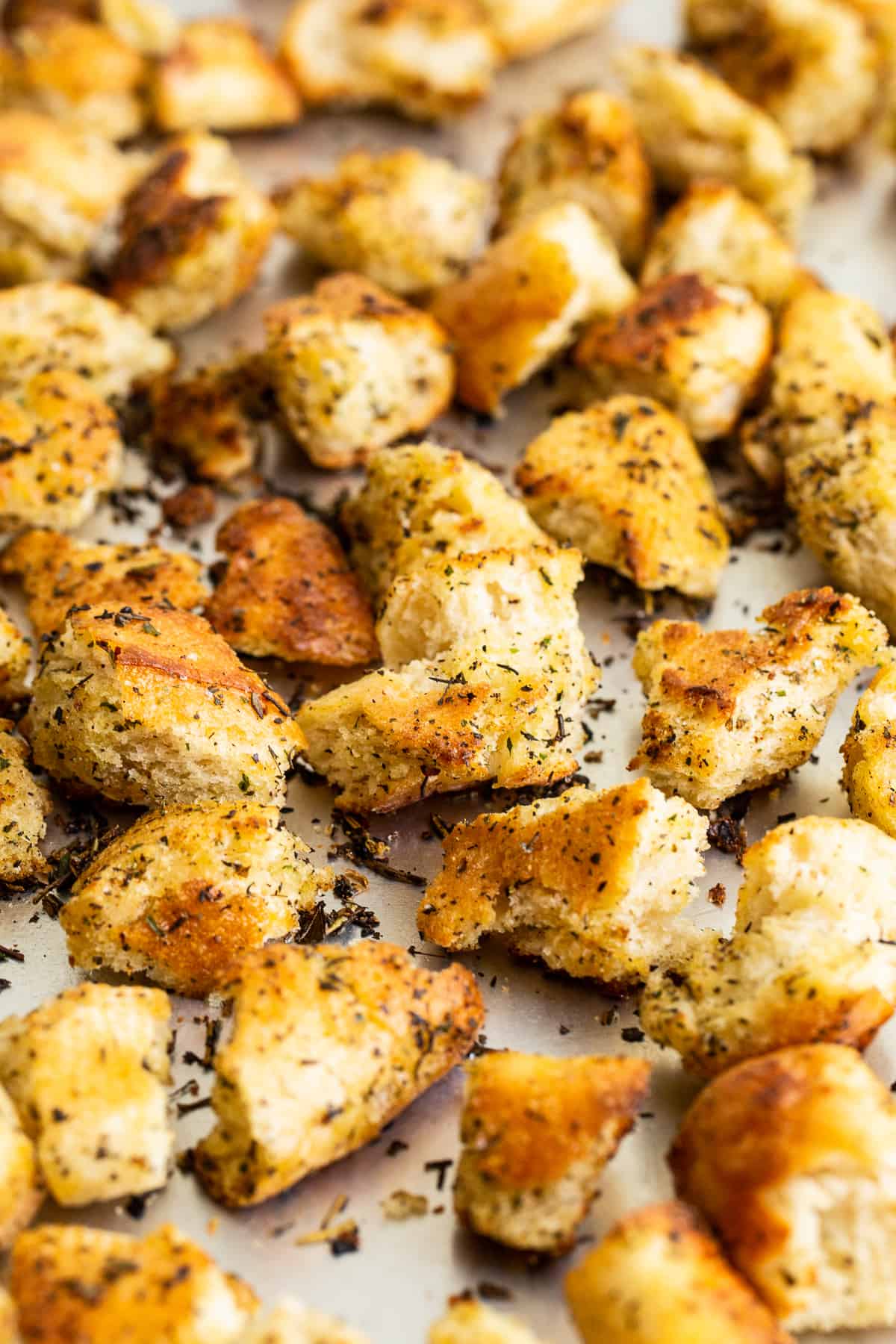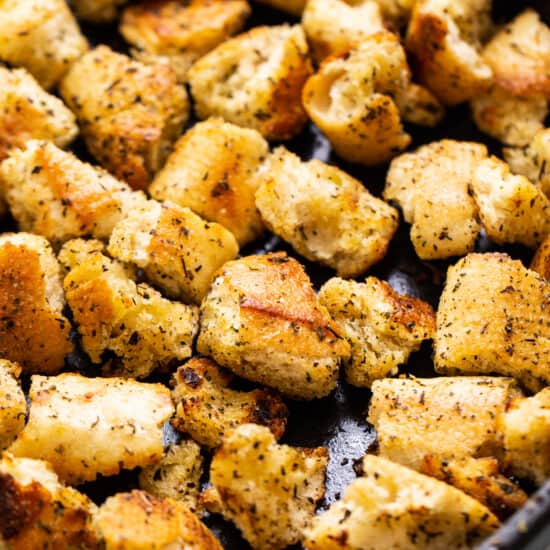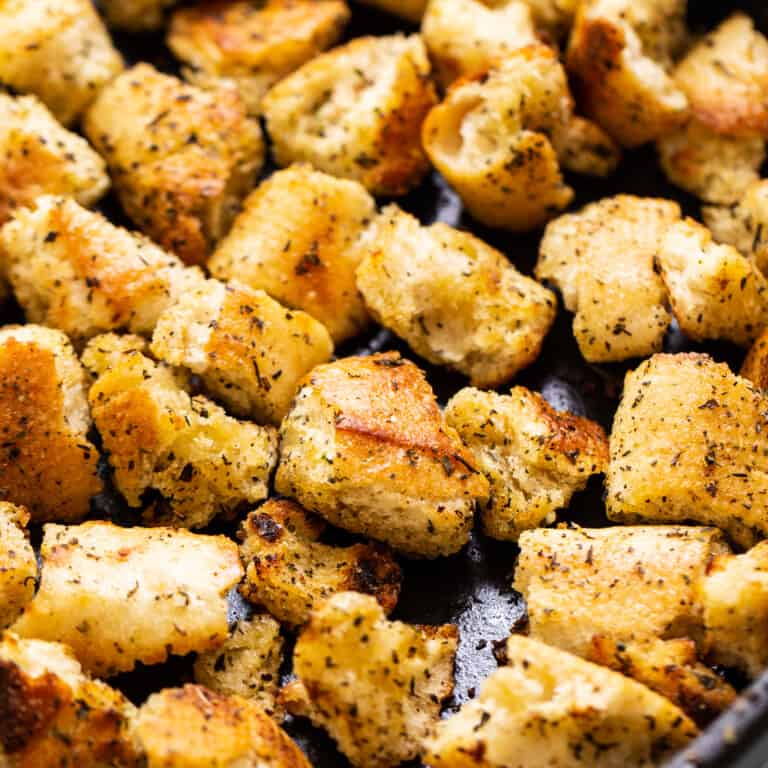 Homemade Croutons
The most delicious homeade croutons recipe is made with a French baguette and Italian seasoning and is pan fried in olive oil until they're crunchy and chewy at the same time.
Instructions
Add all of the ingredients for the Italian seasoning to a bowl and mix until well combined. Set the Italian seasoning aside for later. You will have extra seasoning.

Begin by ripping apart the French baguette into around 1-inch pieces. A variety of sizes is ideal. Set the bread aside.

Next, heat a large skillet at medium/high heat and add 2 tablespoons of olive oil to the skillet and when the olive oil is fragrant add the bread pieces to the skillet and drizzle the last tablespoon of oil over the bread. Use a spatula to toss the bread with the oil.

Season the bread pieces with the Italian seasoning and salt and toss to coat the bread.

Fry the bread over medium high heat for 6-8 minutes (time varies depending on the stove) moving the bread pieces periodically so they don't burn.

Once the bread pieces are golden brown, pour them out onto a baking sheet and let them cool for 15-20 minutes. The croutons will be crispy on the outside and a bit chewy on the inside.

Serve the croutons over your favorite salad.
Tips & Notes
We highly recommend using our homemade Italian seasoning. It is a delicious and elevated recipe with garlic, salt, and red pepper flakes. If you do not make the homemade Italian seasoning, we recommend that you use 1 tablespoon regular Italian seasoning, 1 teaspoon garlic powder, ½ teaspoon red pepper flakes, and ½ teaspoon paprika.
If you don't have a French baguette you can use an Italian loaf as well.
The longer you let your croutons sit out, the crunchier they will get.
Nutrition facts
Calories:
183
kcal
Carbohydrates:
23
g
Protein:
5
g
Fat:
8
g
Fiber:
2
g
Sugar:
2
g