This Crockpot Chicken Chili is so easy to put together, and made completely in the slow cooker! Plus, this easy chicken chili is packed with protein, fiber, and so much good flavor!
First things first…Today we are back partnering with our friends at Ancestry because guess what?! I still obsessed with all of the things I learned about my DNA and heritage AND, so many other great features have been released since I first got my results!
AncestryDNA uses years and years of science and data to allow you to not only discover your ancestors and family history from around the world but now to uncover traits and attributes that you inherited from your ancestors.
AncestryDNA Traits
That's right! AncestryDNA is able to tell you which parts of your DNA can influence your sensory and appearance traits. Think about how you perceive sweets compared to others and how thick your hair is. These traits all come at least partly from your DNA!
Sensory: Bitter/sweet/savory taste perception, asparagus metabolite detection and cilantro aversion
Appearance: Finger length, cleft chin, earlobe type, earwax type, eye color, freckles, hair color, hair type, hair strand thickness, iris patterns, male hair loss, skin pigmentation and unibrow.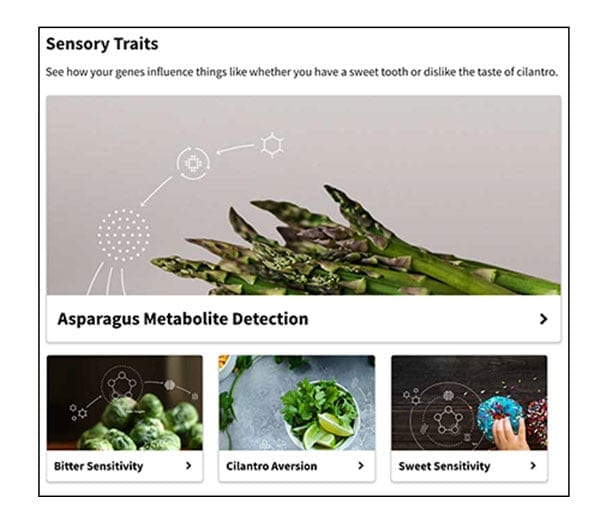 My DNA Findings
What I found most fascinating about my findings are the sensory traits related to food (obviously). Here's what I found out about myself that I totally resonate with:
Asparagus Metabolite Detection: I notice a distinct smell in my pee after I eat asparagus. Totally true!
Bitter Sensitivity: I am more sensitive/aware to bitter foods such as kale and brussels sprouts. I find that I really want to cook these foods down more than other vegetables. I couldn't imagine eating a raw brussels sprout and prefer not to eat raw kale.
Sweet Sensitivity: I am more sensitive to sweet foods. For example, if I eat a super sweet piece of chocolate cake, I only want one bite because it's just too sweet instead of wanting to eat the entire piece!
Savory Sensitivity: I am actually LESS sensitive to savory foods, which makes total sense because I can never get enough savory dishes in my life.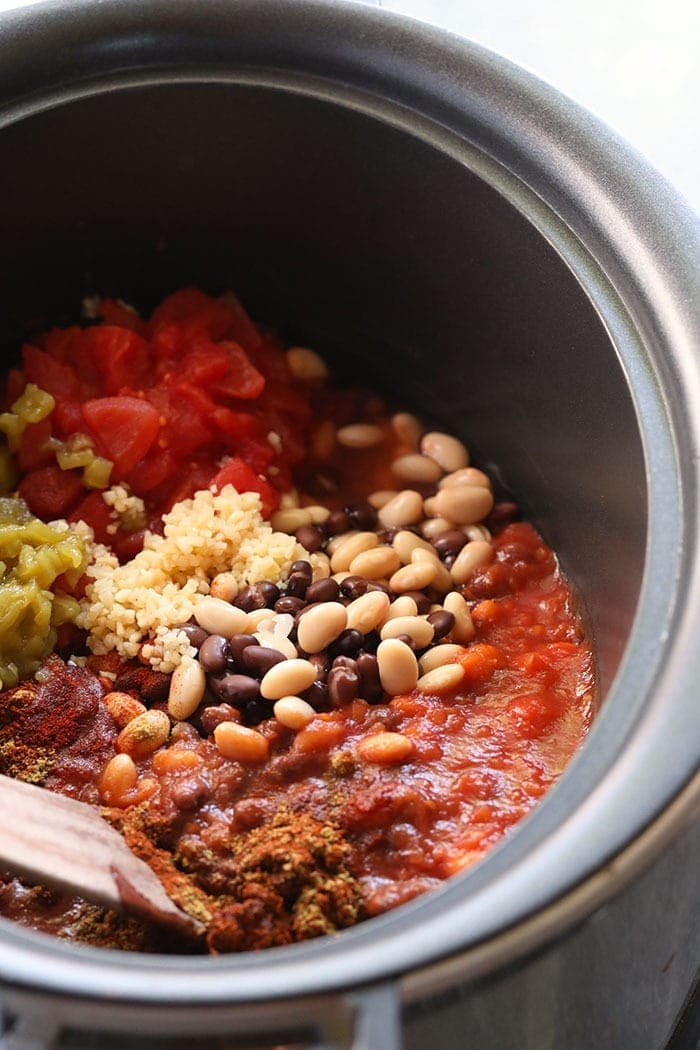 It's Chili Season
And now, it's chili time! I like to call myself a chili connoisseur because I make it at least once a week. I've been making chili since college because it's something my midwestern mom made for my family often growing up and if you know how to open a can and measure spices, it's the easiest thing to make for the masses!
Plus, according to my DNA, I'm a savory food girl and I bet I got that one from my momma 🙂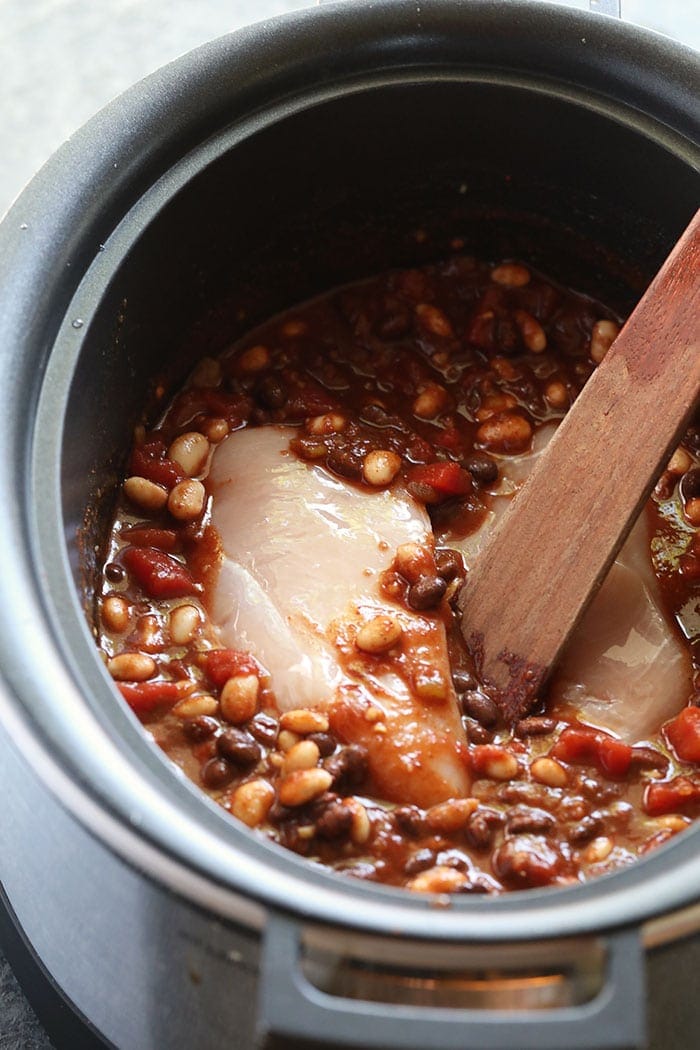 I'm excited to be sharing my favorite crockpot chicken chili recipe with you today because it's one of the most crowd-pleasing recipes I've ever made for friends and family. I love healthy slow cooker recipes because it's a set it and forget it kind of mentality.
This recipe has you combine all of the raw ingredients into your slow cooker and wabam, you've got an easy meal ready in just 4 hours! Here's what you need: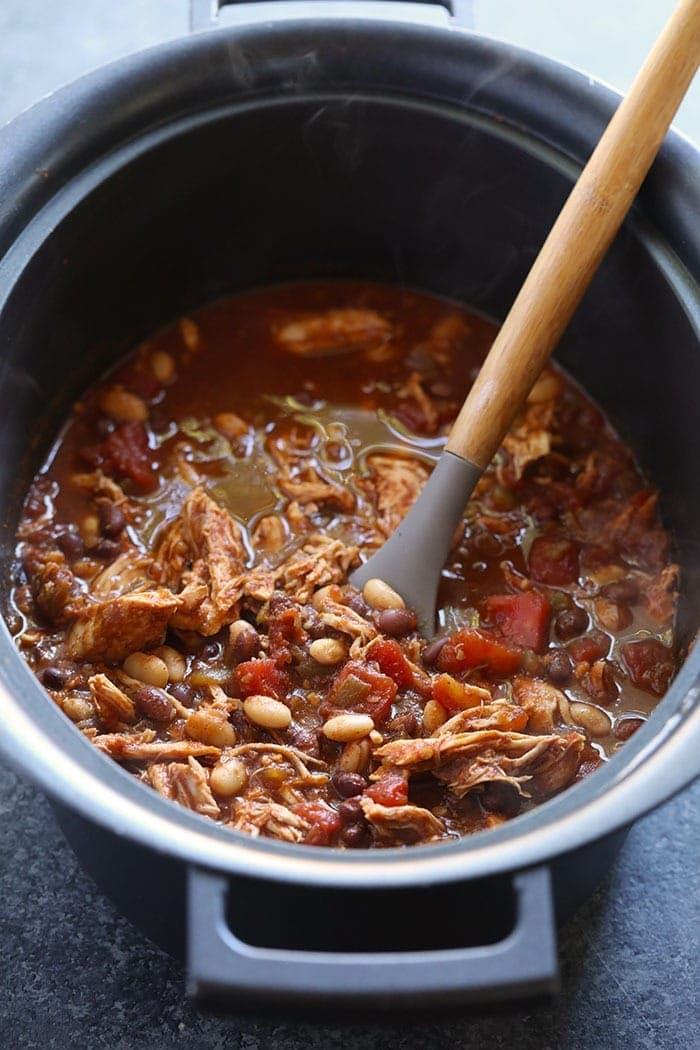 Crockpot Chicken Chili Ingredients
Chicken breasts
Salsa (any kind will work! we recommend using your favorite kind!)
Black beans
White northern beans
Diced tomatoes
Green chiles
Minced garlic
Spices
Apple cider vinegar (if you like the heat, swap for hot sauce!)
Chicken broth (any kind of broth or water will do!)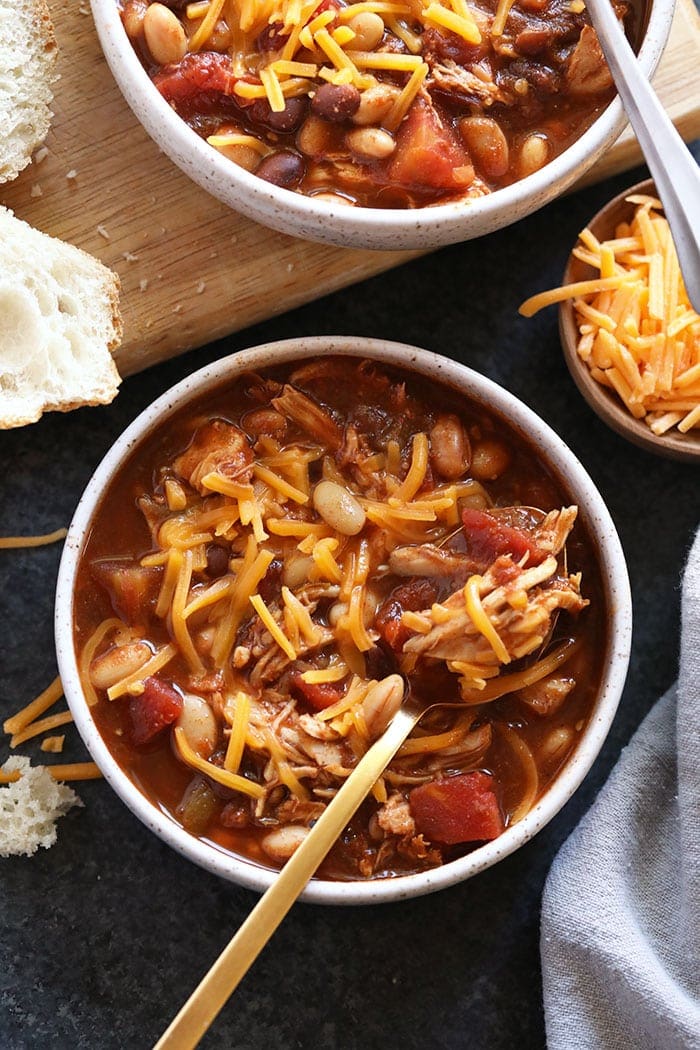 This easy chicken chili recipe is such an excellent meal-prep recipe or freezer meal that you can stock up on. Here are some storage tips and tricks:
Slow Cooker Chicken Chili Storage
Refrigerator: Transfer chili into a glass container and seal tightly. Refrigerate for up to 5 days.
Freezer: Let your crockpot chicken chili cool completely before transferring into a freezer-safe gallon-size bag or Tupperware. Seal and then place in the freezer. Will last for up to 3 months. To reheat, let thaw on the counter and then transfer into a large pot or back into your slow cooker to heat up.
More Healthy Chili Recipes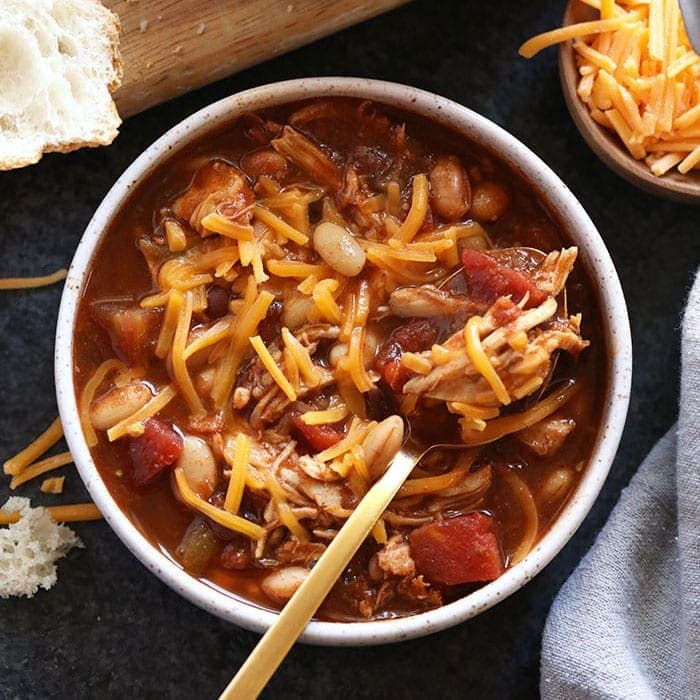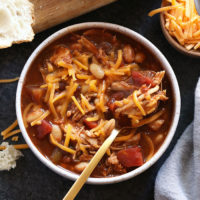 Crockpot Chicken Chili
This Crockpot Chicken Chili is so easy to put together, and made completely in the slow cooker! Plus, this easy chicken chili is packed with protein, fiber, and so much good flavor!
Prep:
15 minutes
Cook:
4 hours
Total:
4 hours 15 minutes
Fat
2
Carbs
33
Protein
27
Ingredients
16 oz

. chicken breasts (

2

large breasts)

12 oz

. salsa, any kind

1

15-oz. can black beans

1

15-oz. can white northern beans

1

15-oz. can diced tomatoes

1

4-oz. can diced green chiles

1 tablespoon

minced garlic

3 tablespoons

chili powder

1/2 tablespoon

cumin powder

1 teaspoon

smoked paprika

2 teaspoons

apple cider vinegar

1 cup

chicken broth
Instructions
Place all ingredients minus the chicken breasts into your slow cooker. Mix until combined. Then, place chicken breasts on top and cover.
Turn crockpot to high and cook for 3-4 hours or low for 6-8 hours, stirring periodically.
Then, remove the chicken from the crockpot and shred using two forks. Place shredded chicken back in the crockpot and mix until combined.
Serve with all of your favorite toppings such as shredded cheese, Greek yogurt, and avocado.
Tips & Notes
Store in an airtight container in your refrigerator for up to 5 days.
This is an excellent freezer meal! Let cool completely and then transfer into a freezer-safe gallon-size bag and place into the freezer. Will stay for up to 3 months.
If you like a little bit more heat, feel free to swap hot sauce for the apple cider vinegar.
Nutrition Facts
Serving Size:
1/6
Calories:
275
Sugar:
5
Fat:
2
Carbohydrates:
33
Fiber:
9
Protein:
27
Category:
Dinner
Method:
Slow Cooker
Cuisine:
American
Keywords: slow cooker chicken chili, crock pot chicken chili
This post is sponsored by Ancestry. We were compensated and all opinions are our own. Thank you for supporting Fit Foodie Finds!