Going to the movies anytime soon? Make your own healthy no-bake cookie dough bites that are egg-free and made in less than 5 minutes! They're kid friendly and oh-so addicting.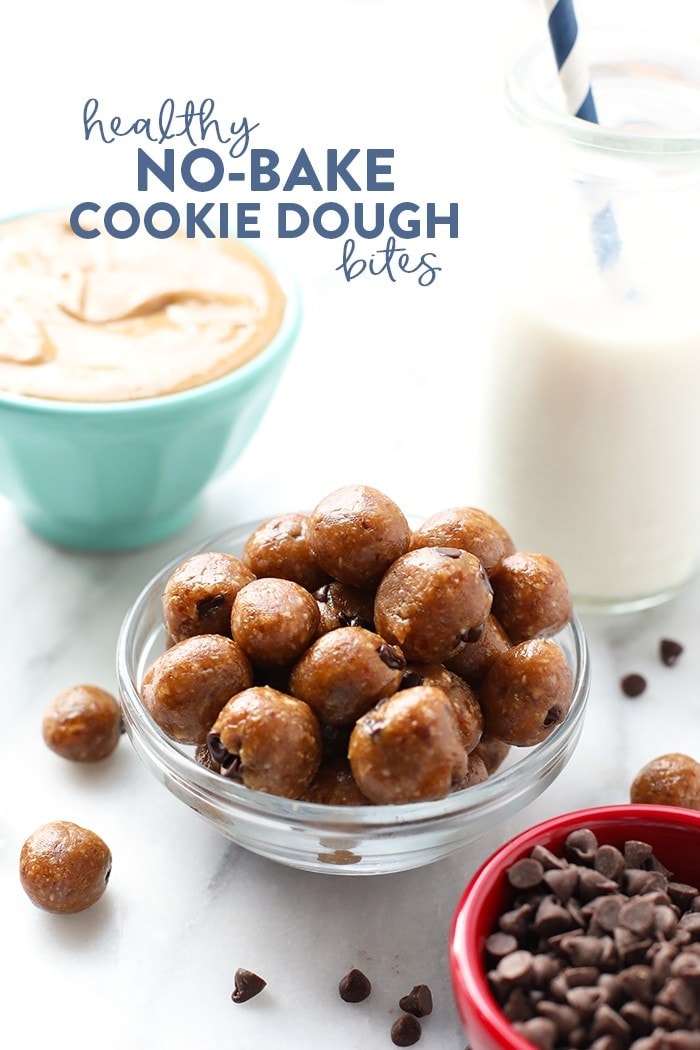 As you know, I spend most days with Linley at Fit Foodie HQ. If you know one thing about Lin, it's that she's seen legitimately every single movie on the planet. Not only has she seen them, but she can quote every single line from every single movie. Since we've been spending more time together, her "voices" have rubbed off on me. We frequent the southern man or Minnesoooota mom. She will say a one liner to me from a movie in full accent and LOL and be like "haven't you see the movie X." I always stare back at her in disgust because I am not a movie addict like she is and I never know any of the damn quotes she says to me. Note – I stopped watching movies after I was forced to watch the Sixth Sense as a 10 year old. Anyways, I've started to say a few things that she says all the time like: "Allrightttttty then." from Ace Ventura.
Finally saw Ace Ventura and realized I'd been quoting that damn movie the whole time because LINLEY HAS BEEN. Oh my damnnn. What have I become?
The reason I tell this story is because Linley also loves to eat candy at the movies. This got us talking one day about the cookie dough that you can purchase for like $8 at the counter. First of all, that stuff is expensive, and second of all you don't really know what's inside of it. That's why we decided to make our own healthy version! They're a spin off of our ball recipes, but rolled into bite-sized pieces! We used cashew butter
, which is really the key to a successful cookie dough ball. Our favorite brand is Trader Joe's..it's the best priced, too!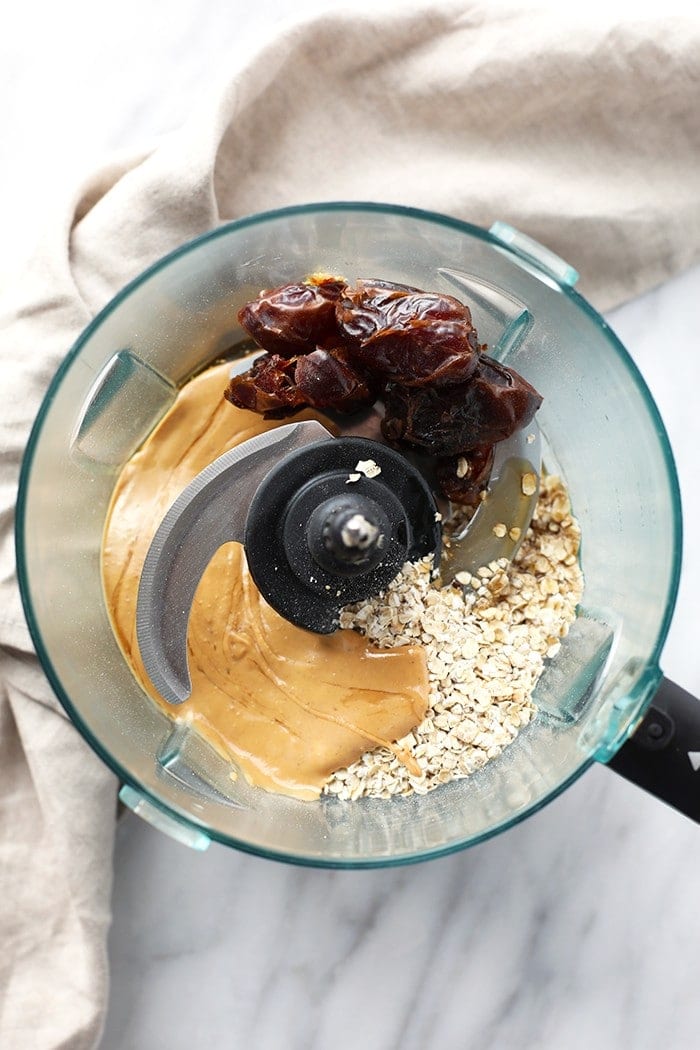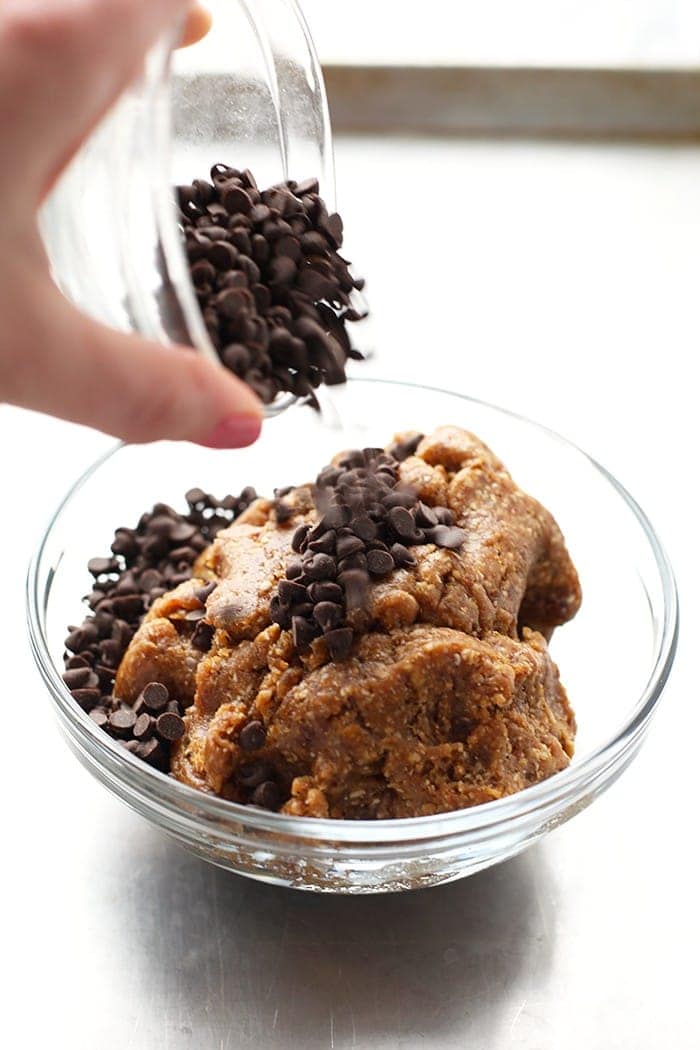 Instructions
Place all ingredients (minus the mini chocolate chips) into a high-speed food processor and blend until oats and dates are pulverized.

If your dough is not wet enough (this can happen due to the juiciness of your dates and drippiness of your cashew butter), add water by the teaspoon until you've formed a cookie-dough like consistency.

Then, place dough in the fridge for 15 minutes to let cool.

Add chocolate chips and mix with your hands. Scoop about 1 teaspoon of dough into your hands and roll into balls.
Nutrition facts
Calories:
182
kcal
Carbohydrates:
27
g
Protein:
3
g
Fat:
8
g
Fiber:
2
g
Sugar:
18
g