These smoked baked potatoes are an easy way to complete any meal. Slow cook these potatoes on the smoker for perfectly tender and flavorful baked potatoes every time!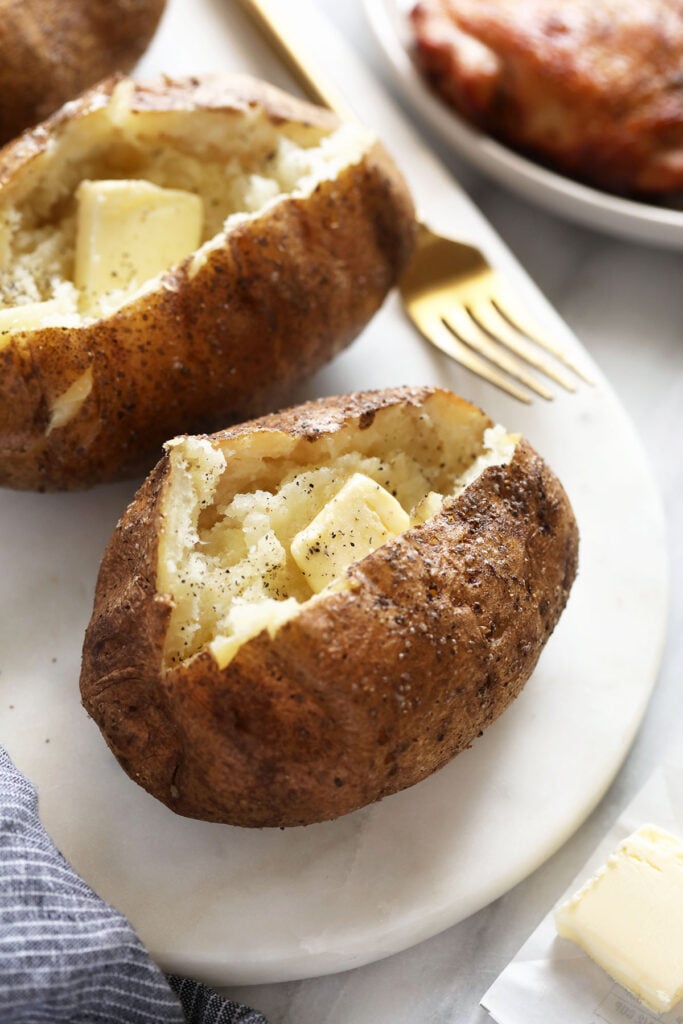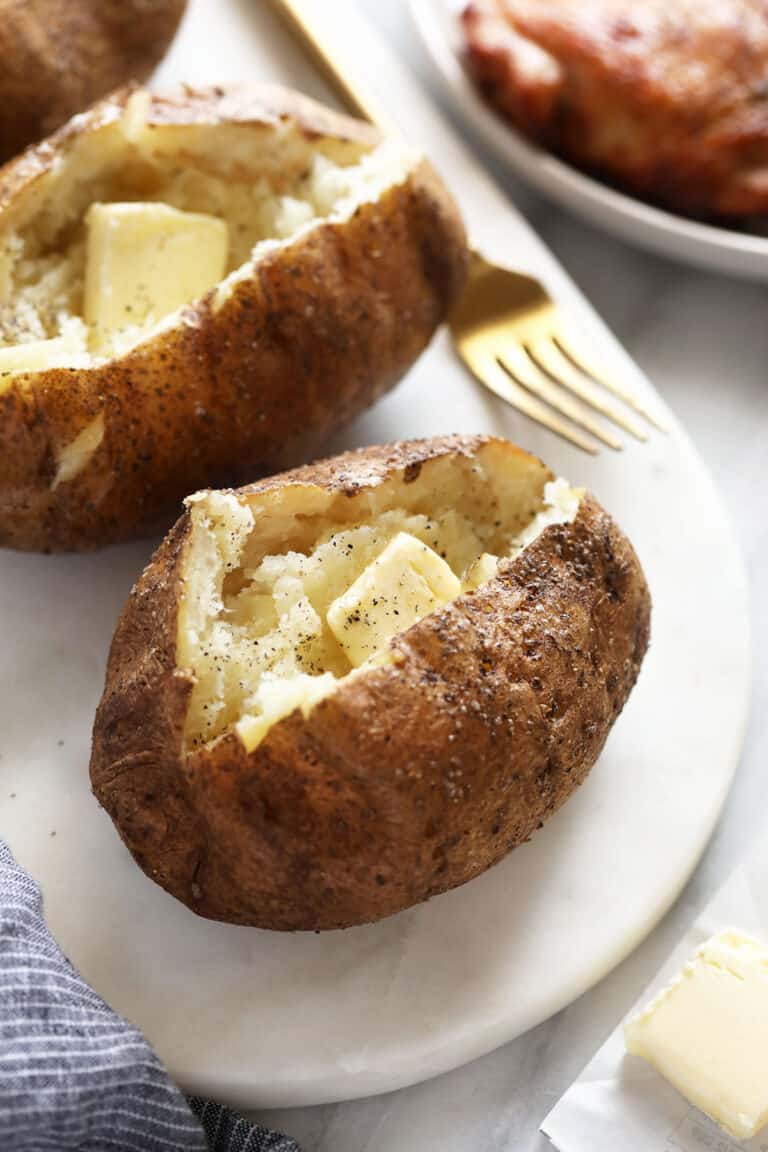 Put your smoker to good use with this recipe for perfectly tender smoked baked potatoes. Cook them alongside our smoked chicken legs or smoked whole chicken for an easy, flavorful dinner.
We love cooking full meals on our Traeger – it simplifies the prep and cleanup process and dinner is guaranteed to be delicious! And, it frees up space on your grill or in your oven.
With just a few ingredients and 5 minutes of prep, these smoked baked potatoes are foolproof. They cook at 275ºF for about 2 hours on the smoker, so this is a very hands-off recipe perfect for busy weekends or days spent outside doing yard work. If you've never made smoked baked potatoes, give them a try today!
Featured Comment
"Favorite way to have them. After putting them in the Smoker you won't want them anyway else." – Martha
What You Need for Smoked Baked Potatoes
When we say this recipe is simple, we mean it! All you need are a few pantry basics:
Potatoes
Olive Oil
Salt and Pepper
What kind of potatoes are best for baked potatoes?
Russet potatoes are hands-down our favorite potato to use for baked potatoes. The skin stays nice and crispy while the inside cooks to tender perfection. We use russet potatoes for crock pot baked potatoes and twice baked potatoes, too.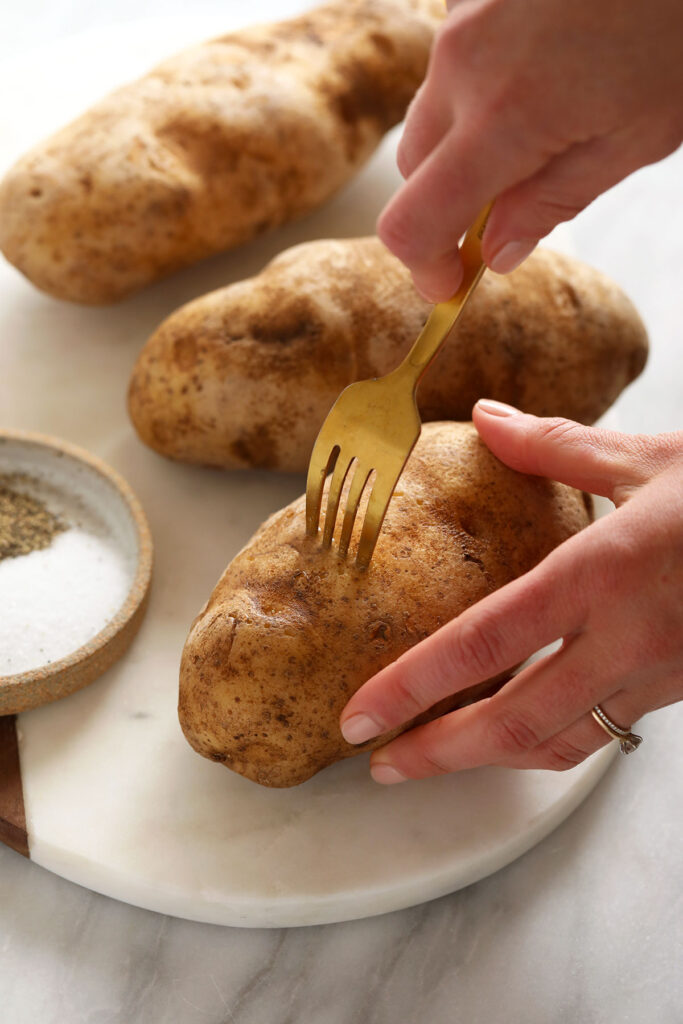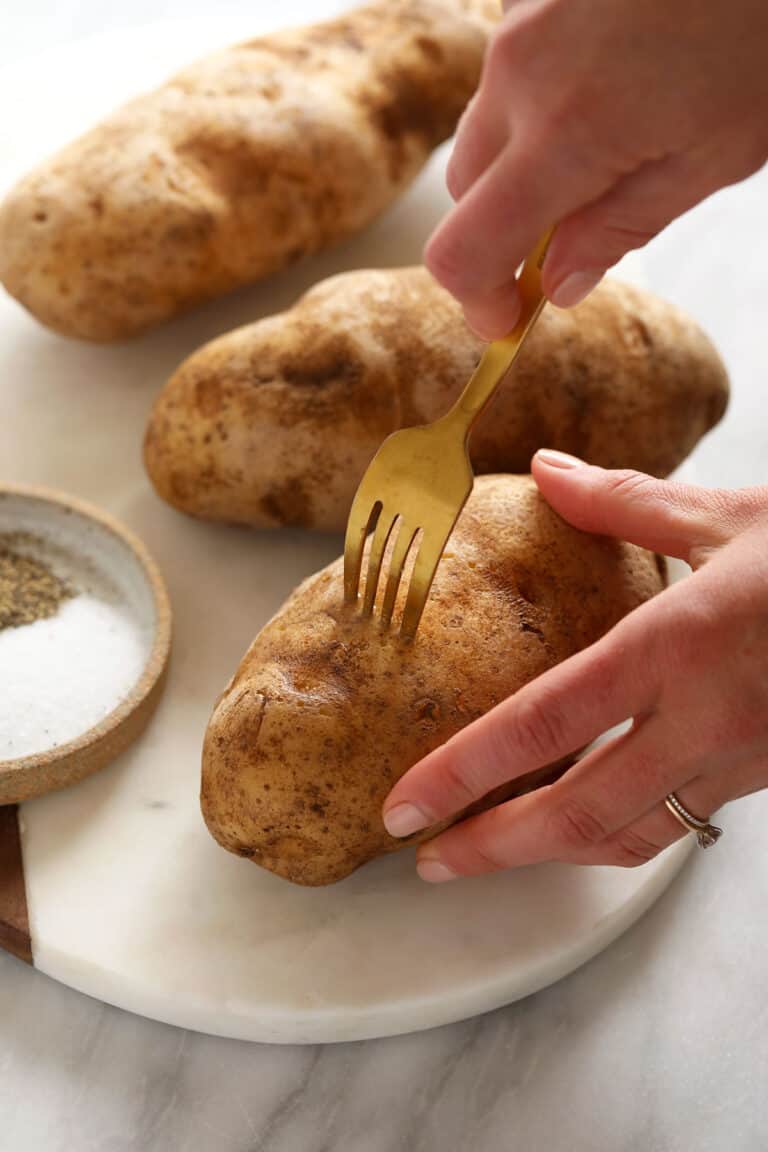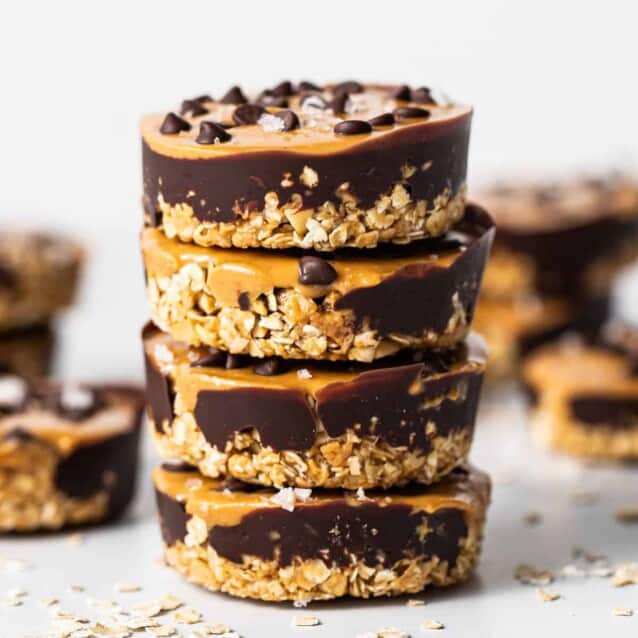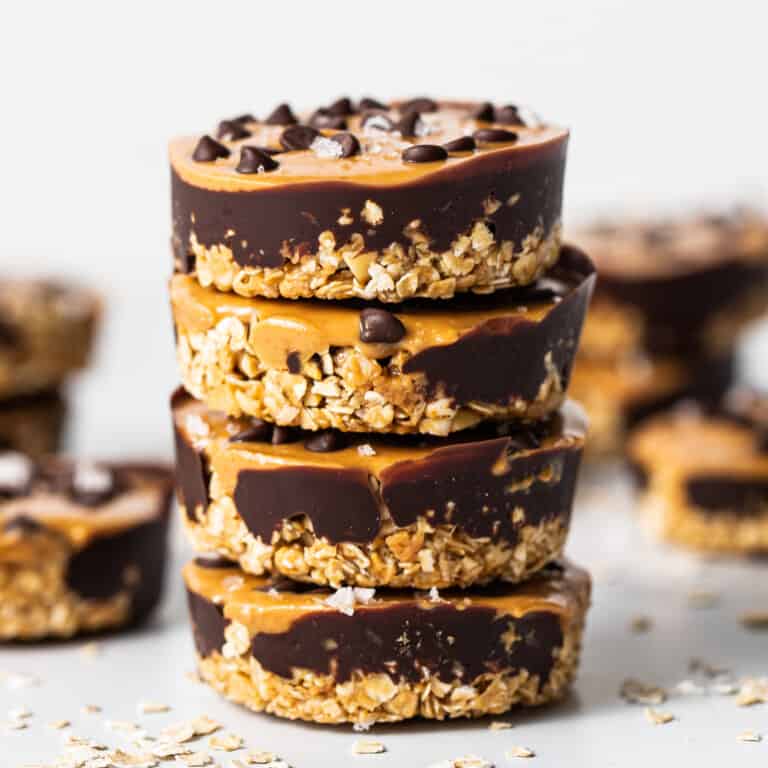 Get our Top 10 5-Star Recipes!
Join our email list for new recipes and BONUS: get our top 10 ⭐️⭐️⭐️⭐️⭐️ recipes e-book!
Smoked Baked Potato Variations
There are 2 simple ways to mix up these baked potatoes:
Potatoes: Idaho potatoes are a great substitution for russet potatoes. Make sure they are all about the same size so they cook evenly.
Spices: In addition to the salt and pepper, sprinkle on a little cayenne pepper for spice, Italian seasoning, lemon pepper, or any of your favorite savory spices.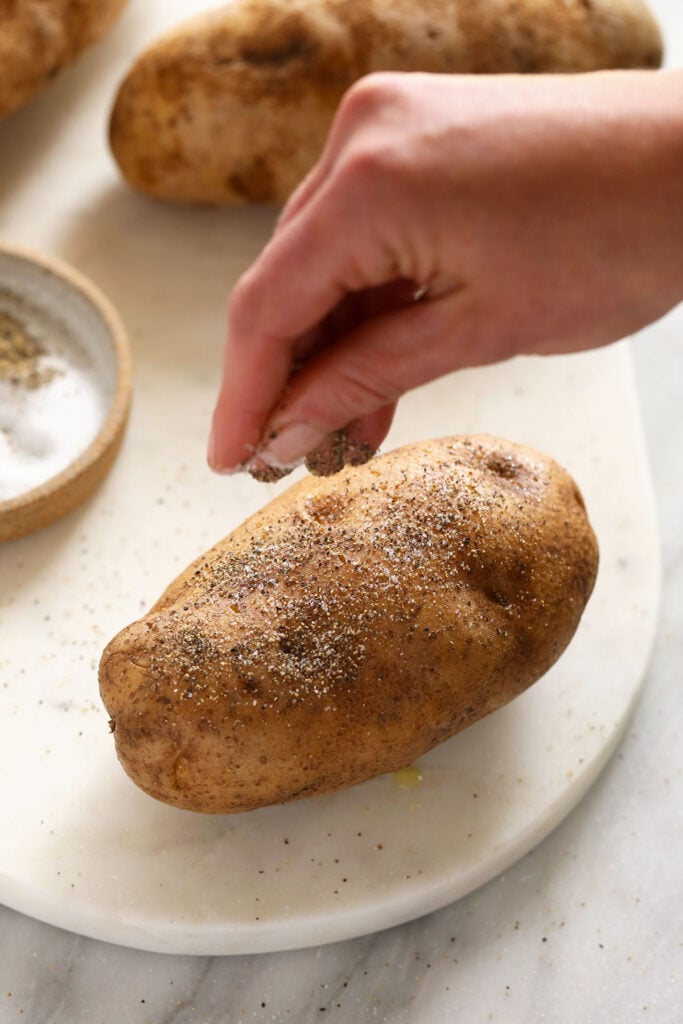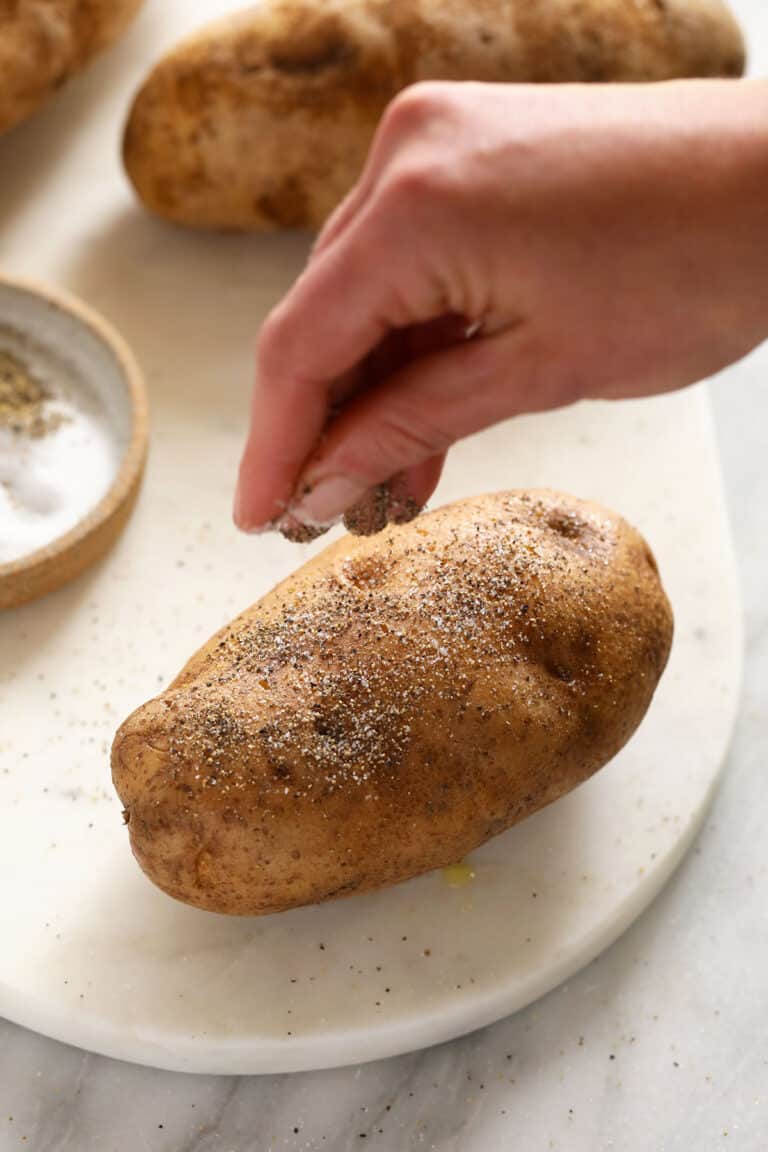 FAQ
How long does it take to smoke baked potatoes?

At 275ºF, it takes about 2-2.5 hours to smoke the potatoes until they're fork-tender inside.
How do you know when the potatoes are done?

Perfectly cooked baked potatoes are fork-tender.
Can you smoke potatoes while using the smoker for something else?

Yes! If you're smoking meat and have room on your smoker for these potatoes, add them. You'll notice a lot of our smoked chicken recipes are cooked at 275ºF which means these potatoes are the perfect thing to cook alongside smoked chicken.
What kind of pellets should you use?

We used Traeger's signature blend pellets for this baked potato recipe.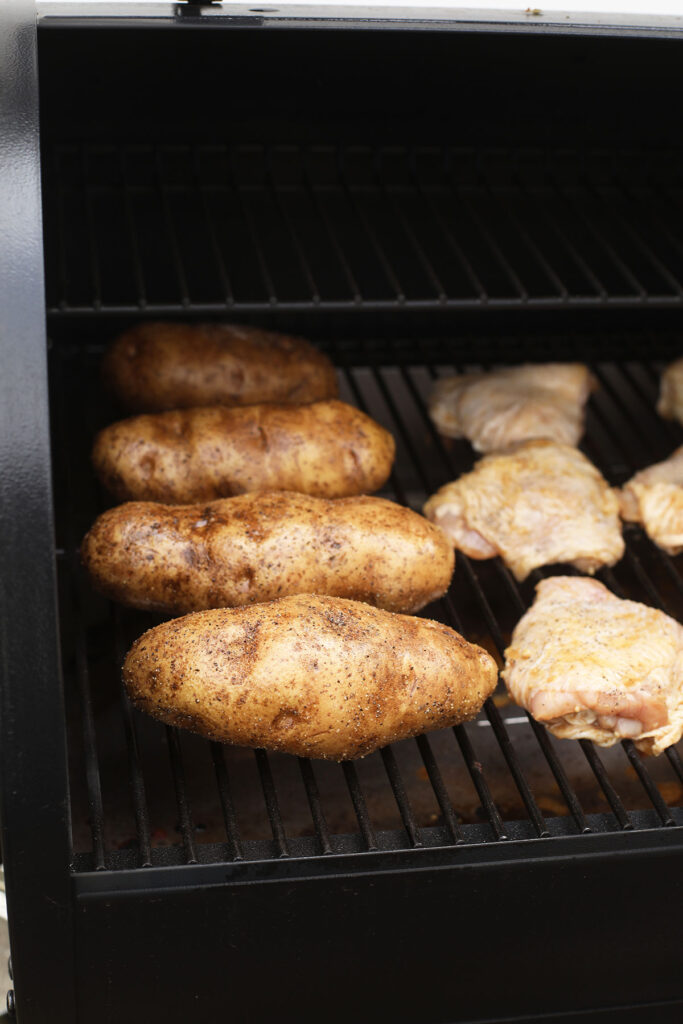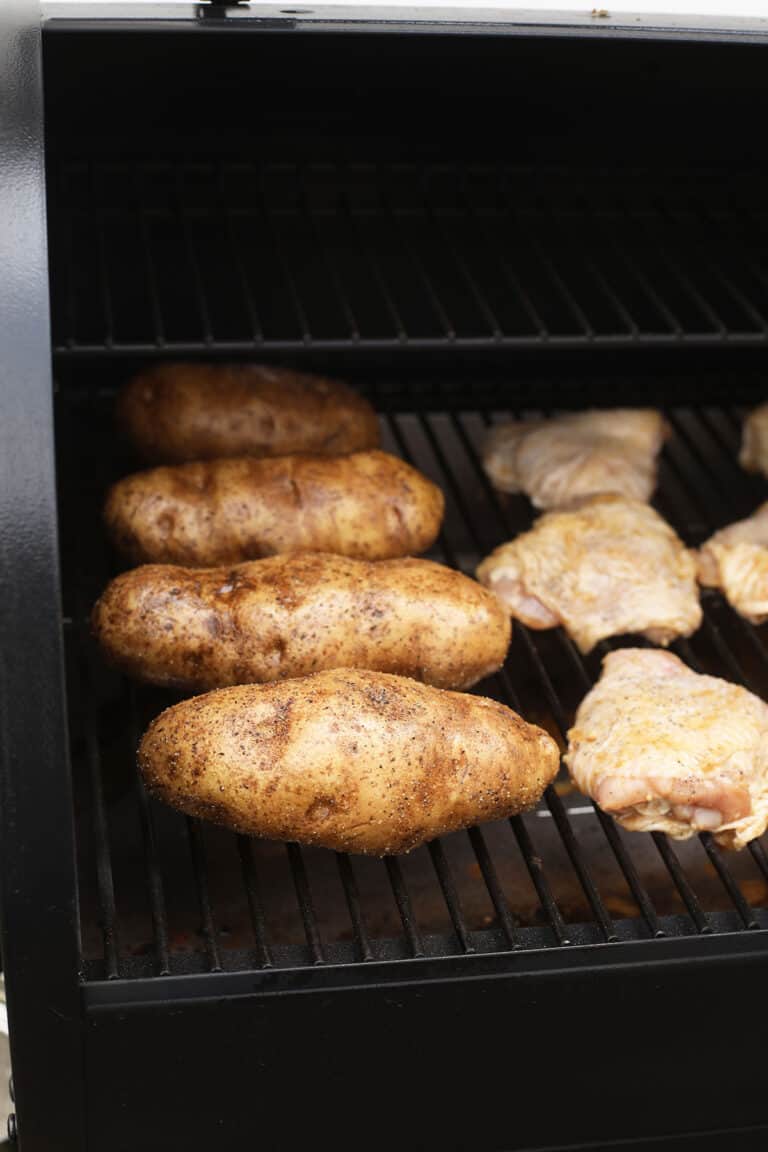 Storage
Let baked potatoes cool completely. Once cool, transfer them into an airtight container or bag and refrigerate for up to 5 days.
We don't recommend freezing baked potatoes. For best taste and texture, enjoy fresh or reheated as leftovers.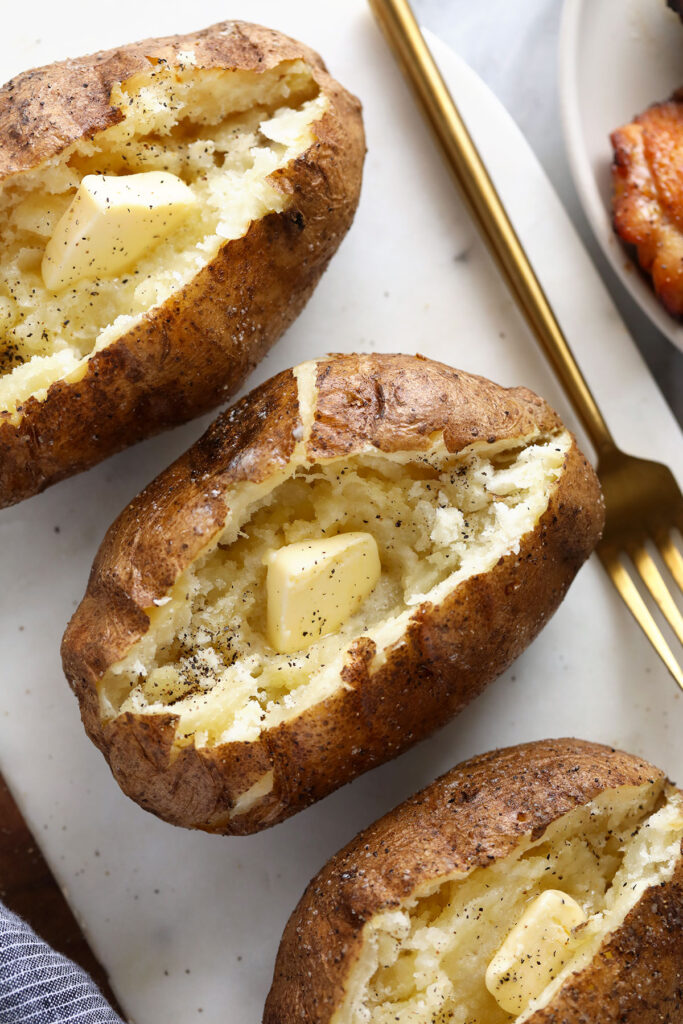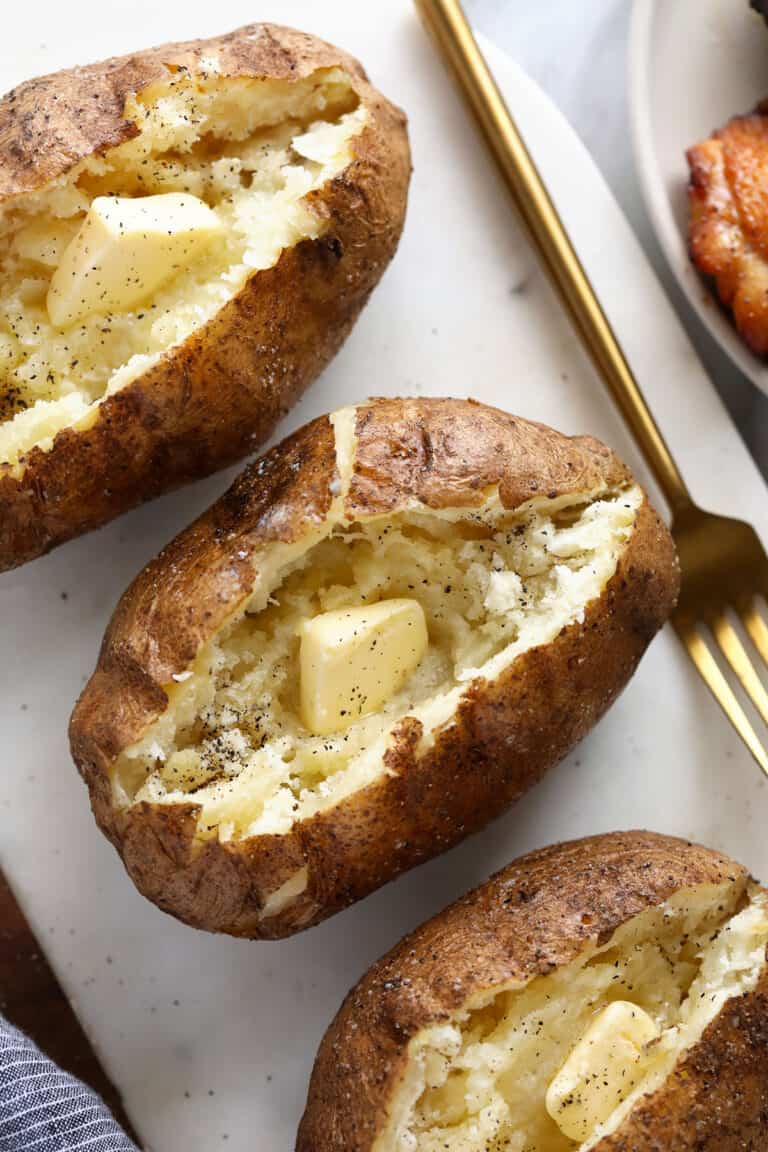 Serving Suggestions
Smoked baked potatoes are a delicious addition to a weeknight dinner or part of a holiday gathering. Pair with any of these main dishes for a complete meal:
Grilled Pork Tenderloin: Pork tenderloin is dry-rubbed in smokey spices, marinated in a sweet bbq soy sauce, and grilled to juicy perfection. It's a simple pork tenderloin recipe, but it turns out so tender and flavorful.
Sous Vide Steak: Sous vide steak is the ONLY way to eat steak. We are obsessed with this perfectly cooked steak every time, and, it's easy as 1-2-3.
Smoked Chicken Thighs: Seriously delicious smoked chicken thighs made with an easy, flavorful chicken marinade. Cook the chicken thighs and these potatoes at the same time for an easy dinner!
Baked Pork Roast: This oven baked pork recipe features tender potatoes and carrots and a savory gravy.
Smoked Baked Potato Toppings
It's not a baked potato without toppings! Choose just a few of these or set up a baked potato bar with plenty of choices for your guests. Some of our favorite toppings:
Butter, salt, and pepper
Shredded cheese (we like cheddar!)
Chopped chives or green onions
Sour cream or Greek yogurt
Bacon bits
Leftover beef chili (or any kind of chili!)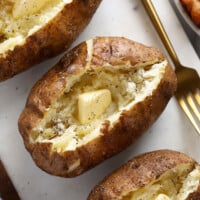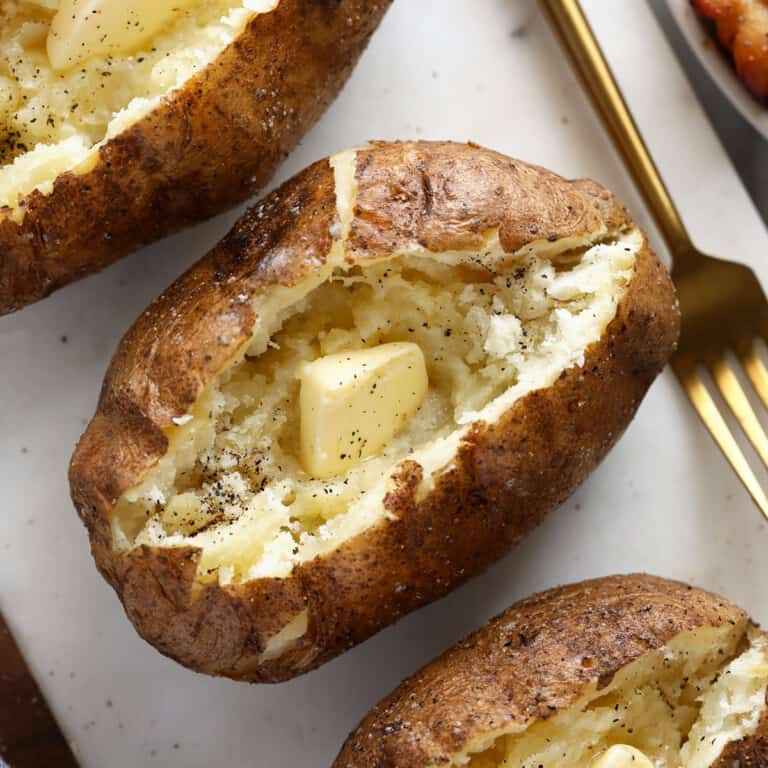 Smoked Baked Potatoes
Our smoked baked potato recipe cooks at 275ºF for around 2 hours and can be cooked at the same time as smoked chicken legs.
Instructions
Preheat the smoker to 275ºF. 

Wash and dry the potatoes.

Place the potatoes on a plate. Drizzle with olive oil and sprinkle with salt and pepper. Use your hands to rub the oil, salt, and pepper all over the potatoes. Poke a few holes in each potato using a fork.

Place the potatoes on the preheated smoker and close the smoker. Smoke the potatoes for 2-2.5 hours (turning the potatoes halfway) or until the potatoes are fork-tender. 

Slice and serve with your favorite baked potato toppings.
Tips & Notes
Storage: Once the baked potatoes are completely cool, transfer them into an airtight container or bag and refrigerate for up to 5 days.
Pellets: We used Traeger's signature blend pellets for this baked potato recipe.
Nutrition facts
Calories:
321
kcal
Carbohydrates:
64
g
Protein:
8
g
Fat:
3
g
Fiber:
7
g
Sugar:
3
g