Meal prep your way into the year with 30+ different healthy meal prep ideas.
From healthy breakfast meal prep to healthy lunch ideas, get inspired with our favorite healthy meal prep recipes!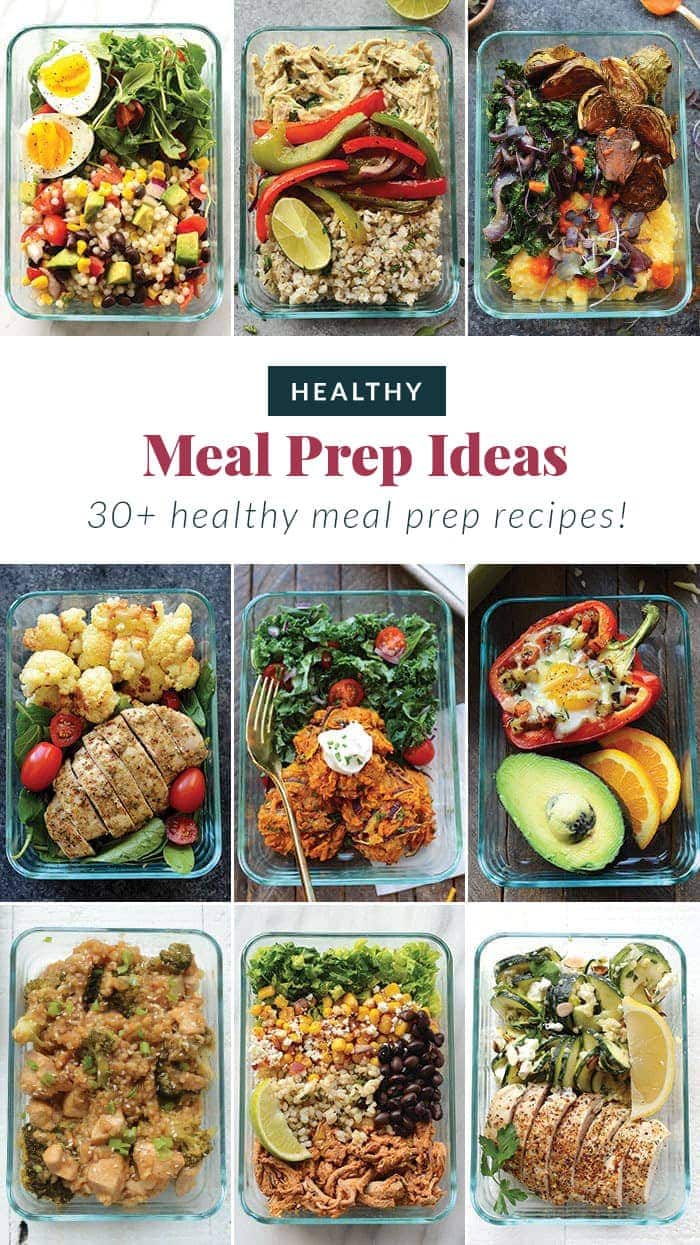 I used to restrict my diet and cut out certain food groups that were higher in fat and calories because I didn't think they were "healthy." Finally, I got a grip and reminded myself that whole grains aren't the devil and that it's okay to eat ice cream.
Now, instead of obsessing over restaurant visits or binging for dinner because I am too stressed to take a breather and make something healthy, I meal prep. That way I have no worries and I get to eat delicious meals without stress.
People ask me all the time why and how I meal prep. There are countless reasons, but to be more specific, I meal prep because…
Reasons to Meal Prep
Accessibility – I love having accessible, healthy, and delicious meals ready to eat after a long day of work.
Structure – I am a creature of habit, but because my job can be so sporadic, meal prep helps give structure to my week.
Intentional Time – I know that Sundays or Mondays are my meal prep day. Setting time aside to meal prep really slows me down and allows me to be intentional about my time and what I put into my body.
Healthy Snacking – I love to snack. Meal-prepping healthy snacks encourage me to snack healthy throughout the day.
It's no secret that I am a meal prepper. Almost every meal on FFF can be modified to be a healthy breakfast meal prep, lunch or dinner. Honestly, it makes my life so much easier!
Some of FFF's most popular themed weeks were created for people who need new + fun healthy meal prep ideas!
Top
Healthy Meal Prep Resources
Before we jump into my 30 favorite healthy meal prep recipes from Fit Foodie Finds, let's take a look at some of our most popular healthy meal prep posts from Fit Foodie Finds! We've got tons of great resources that you don't want to miss!
Spice up classic oatmeal with one of these delicious and healthy overnight oats recipes. Overnight oats are a great way to prepare oatmeal the night before and have an easy, no-hassle breakfast the next morning!

Looking for a hearty casserole packed full of veggies + protein + whole grains? Make one of these delicious, healthy casserole recipes at any time of the year! They're perfect for the entire family or for meal prep.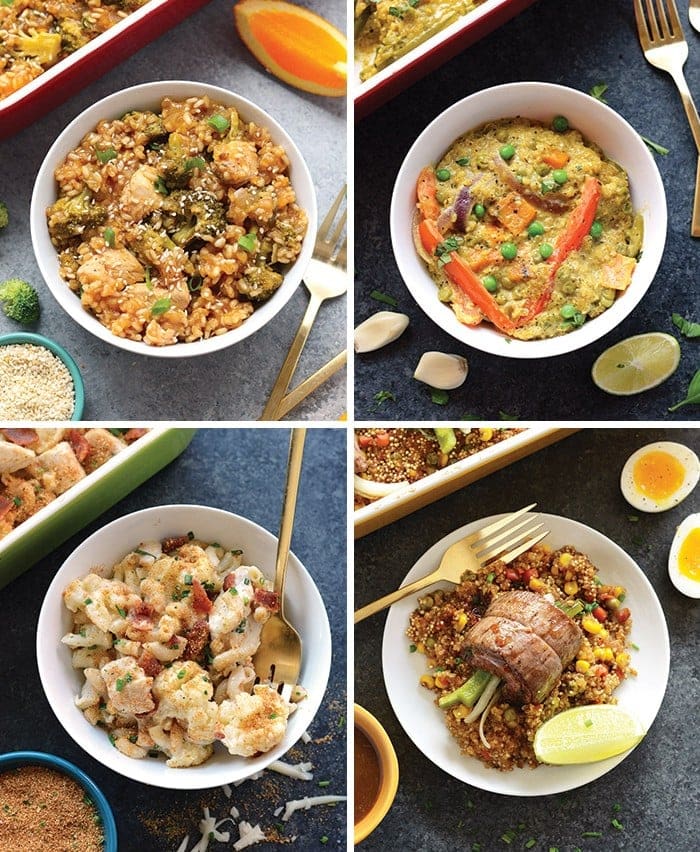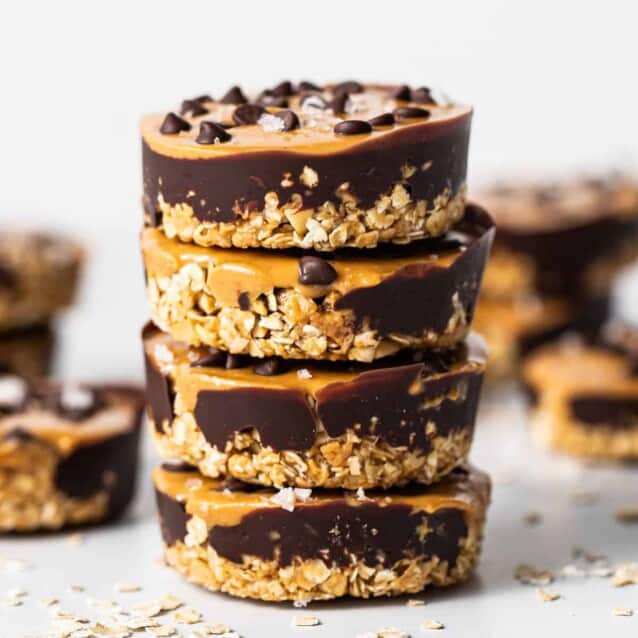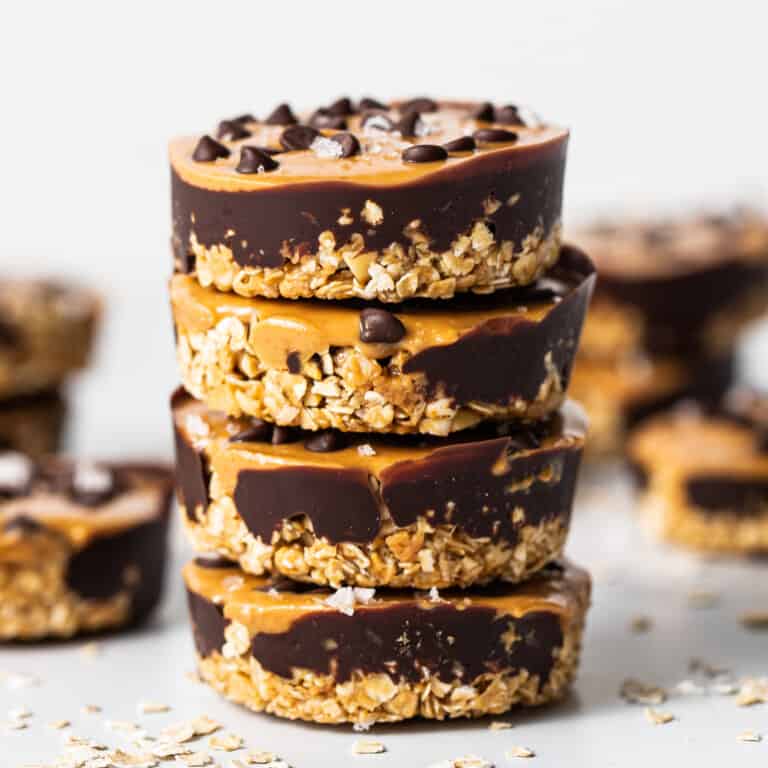 Get our Top 10 5-Star Recipes!
Join our email list for new recipes and BONUS: get our top 10 ⭐️⭐️⭐️⭐️⭐️ recipes e-book!
I totally understand that it can seem daunting to look at a 7-day week and decide what you're going to eat before you've even started your week. Meal prep makes life less stressful in the long run. Having the right tools and feeling prepared to prep for the week is SO helpful. I also make meal prep a little easier with my Pyrex 18 piece Storage Set and Slow Cooker.
Now, browse through some of FFF's favorite ways to meal prep and don't forget to have a little FUN when you're planning out meals for the week.
30 Healthy Meal Prep Ideas
Healthy Breakfast Meal Prep
Healthy Lunch Meal Prep
Healthy Dinner Meal Prep
Snack Meal Prep Recipes
Healthy Meal Prep Dessert Recipes