Jump on the meal prep train and save yourself some time and energy in the morning with these healthy breakfast meal prep recipes.
Prep all of your breakfasts on Sunday so come Monday morning, you can sip your coffee with ease. Breakfast meal prep is a great way to start your morning off with a nutritious meal and a little less stress.


Two of my favorite things are breakfast and meal prep, so you can imagine how much fun I had rounding up recipes for this breakfast meal prep recipes post.
Not only do I think breakfast is the tastiest and most beautiful meal of the day, but I love that I don't have to sacrifice time or taste when taking the time to meal prep my breakfasts for the week. My meal prep day of the week is usually Sunday, but honestly, any day works!
PS: Check out our Make Ahead Breakfast Recipes post where we share 8 meal prep breakfast recipes + a grocery list!
Meal Prep Breakfast Categories
We've separated these out into categories to make it easy peasy for you to find the breakfast meal prep recipe you're looking for STAT:
How To Choose Meal Prep Recipes
Recipes that can keep for 4-5 days (or can be frozen!)
Are easy to reheat
Can be separated into single-serve containers
Include whole ingredients and are packed with protein!
Now onto these delicious breakfast meal prep recipes. Happy meal prepping!
Eggs and Potatoes
With just one sheet pan you can whip up the most delicious and nutritious sweet potato hash using pantry staple ingredients!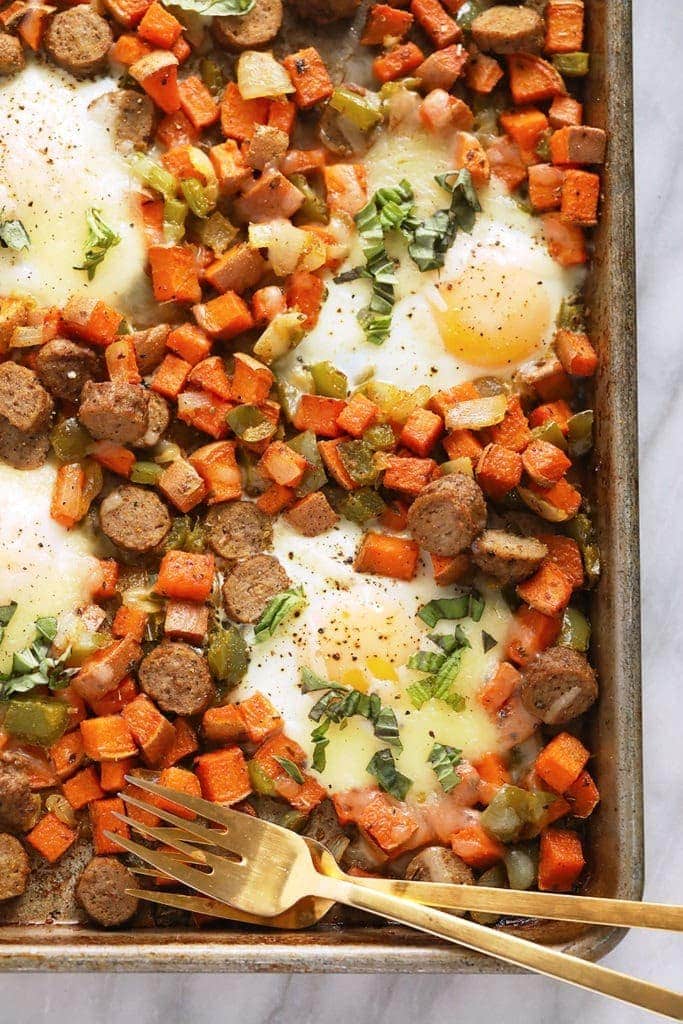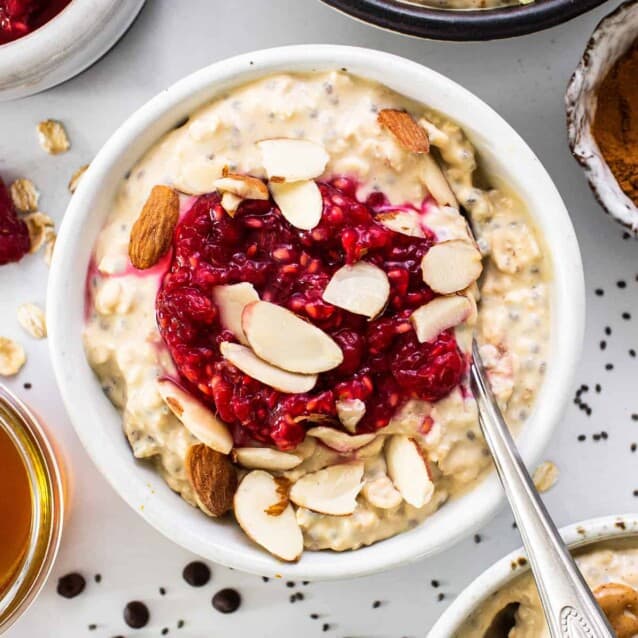 Need Breakfast Inspo?
Subscribe to our emails and get all of our best breakfast recipes straight to your inbox.
Breakfast is served with this delicious, gluten free quiche! That's right, this sweet potato crust quiche is gluten and grain-free making this vegetarian breakfast protein and veggie packed. The crust is made with grated sweet potato and almond flour AKA you'll never go back to the classic quiche crust again!
In less than 30 minutes you'll have these high-protein egg muffins prepped for the entire week! These bacon wrapped egg cups are made with just 2 ingredients and are gluten-free and paleo-friendly. Per 1 egg cup you get 9g protein, 0g carb, and 0g sugar!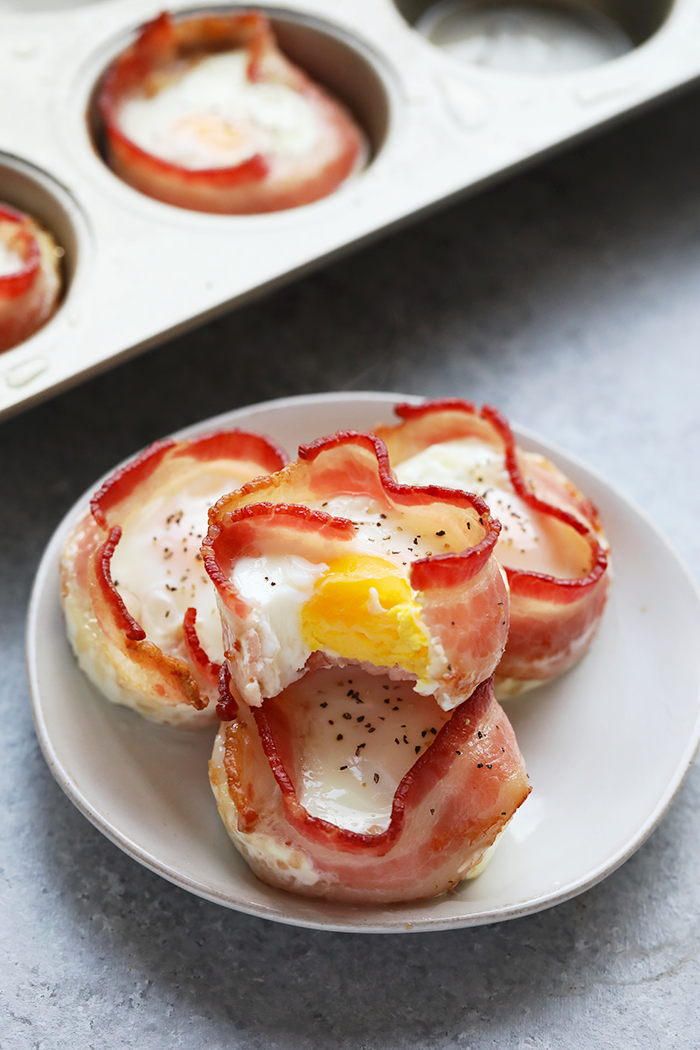 Sweet Potato Hash Egg Cups – we're taking baked eggs to the next level by adding a sweet potato/cheddar cheese base for the most delicious, satisfying, savory breakfast you'll eat this year!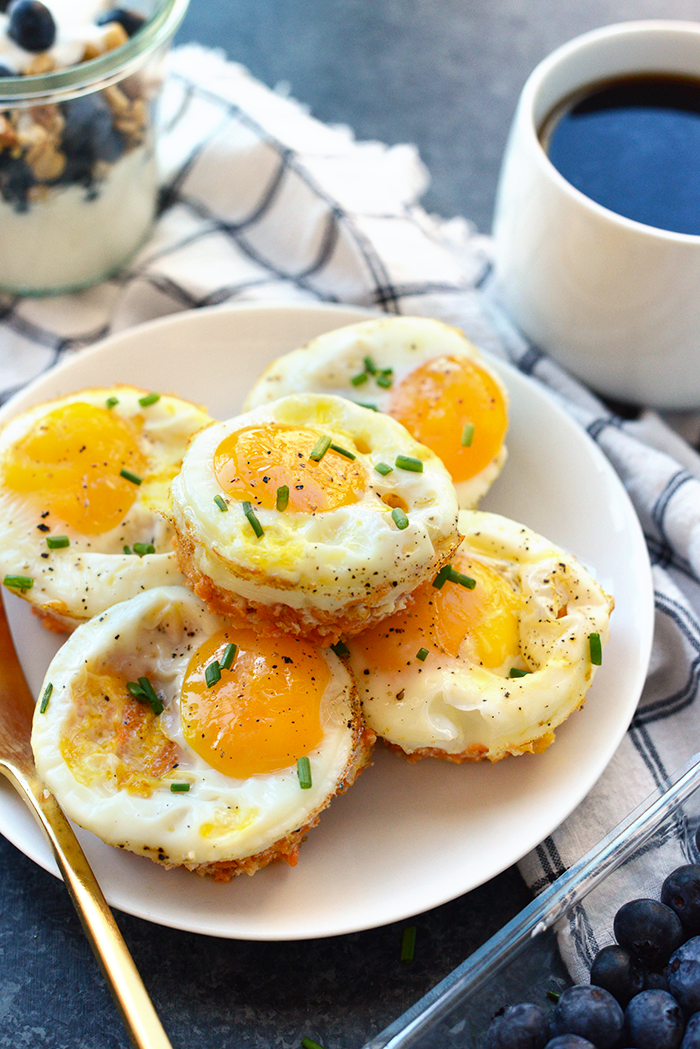 Get your meal prep on and make these Vegetarian Black Bean Breakfast Burritos! They're packed with 16g protein per serving AND they're freezer friendly!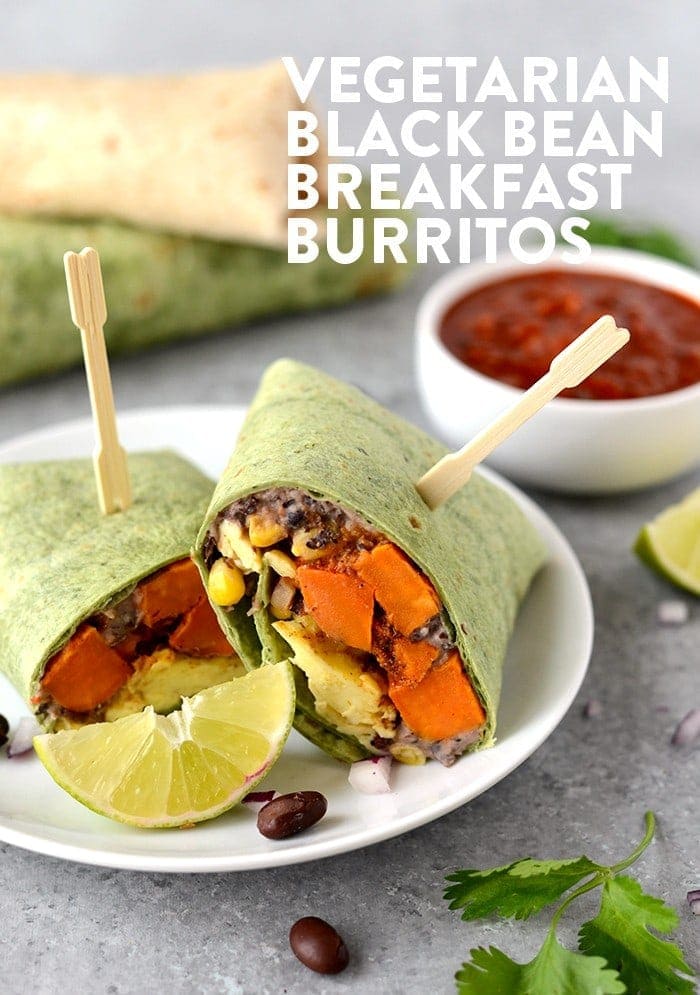 Got a bunch of veggies in the fridge? Make yourself a delicious and colorful vegetable frittata with farm fresh eggs and a sprinkle of parmesan cheese for a low-carb breakfast option! Depending on the month, you can make this vegetable frittata recipe seasonal by swapping out the veggies.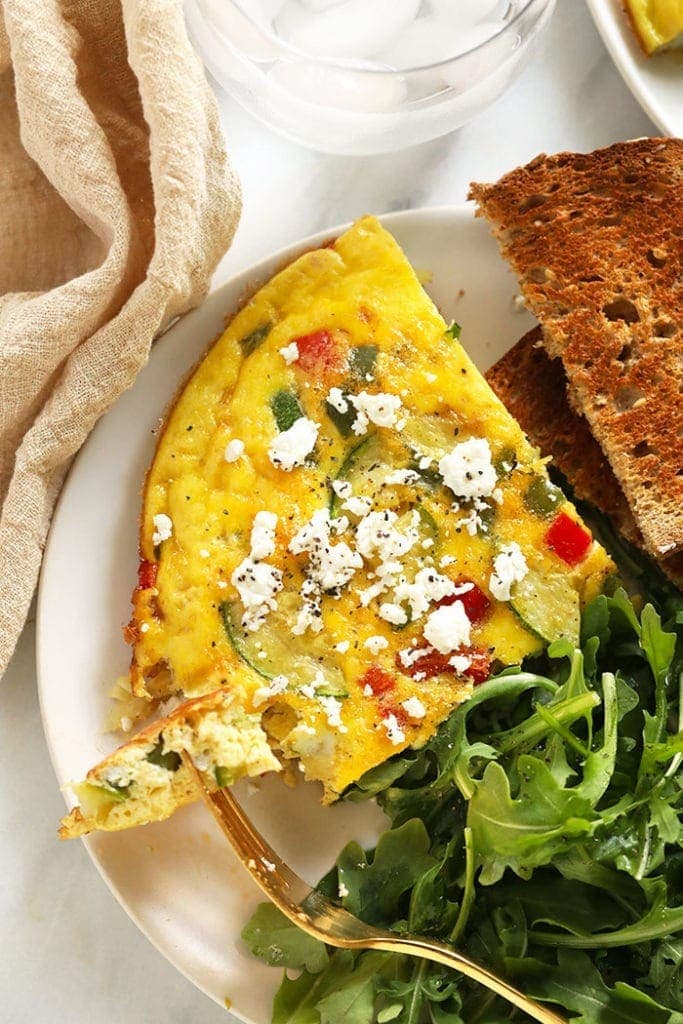 This is meal prep at its finest! Make these delicious protein-packed breakfast burritos to have before work or school all week long!

For breakfast, lunch, or dinner, this sweet potato kale hash is a satisfying meal packed with tons of veggies and protein!

French Toast Bake and Breads
This triple berry breakfast bread is a moist, perfect for a quick morning breakfast, and it is so easy to make! Make a pan of this breakfast bread and top it with your favorite nut butter or Greek yogurt!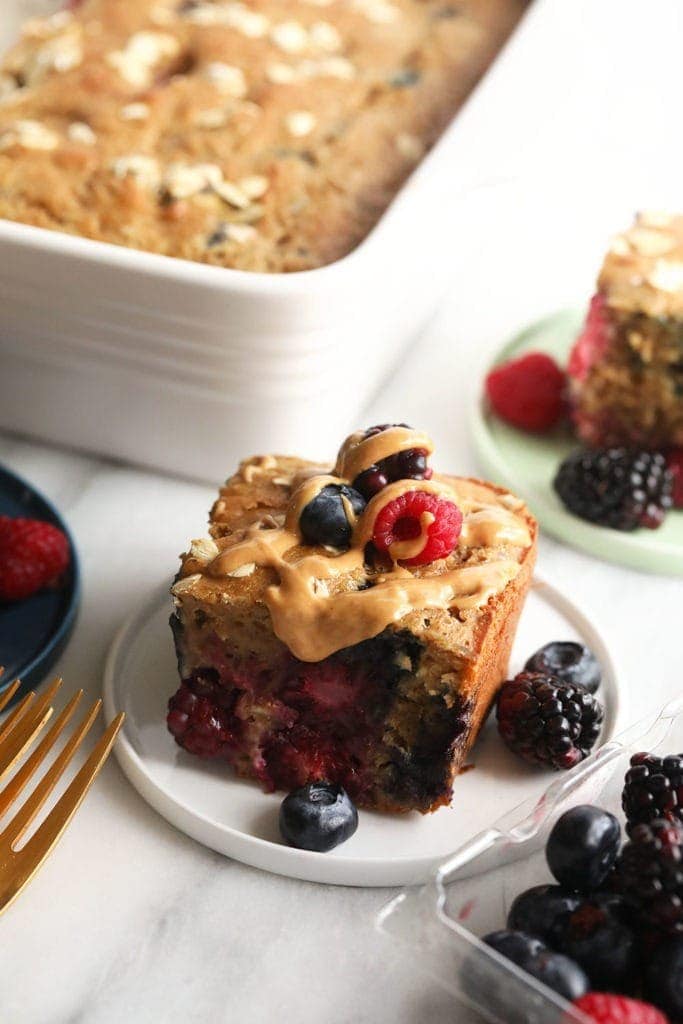 This Instant Pot Cinnamon Roll French Toast Casserole is a delicious breakfast or brunch for any time of year. Don't have a stove? Don't worry, this french toast casserole is made completely in the Instant Pot. It is perfect for a college dorm room or if you don't want to touch your stove.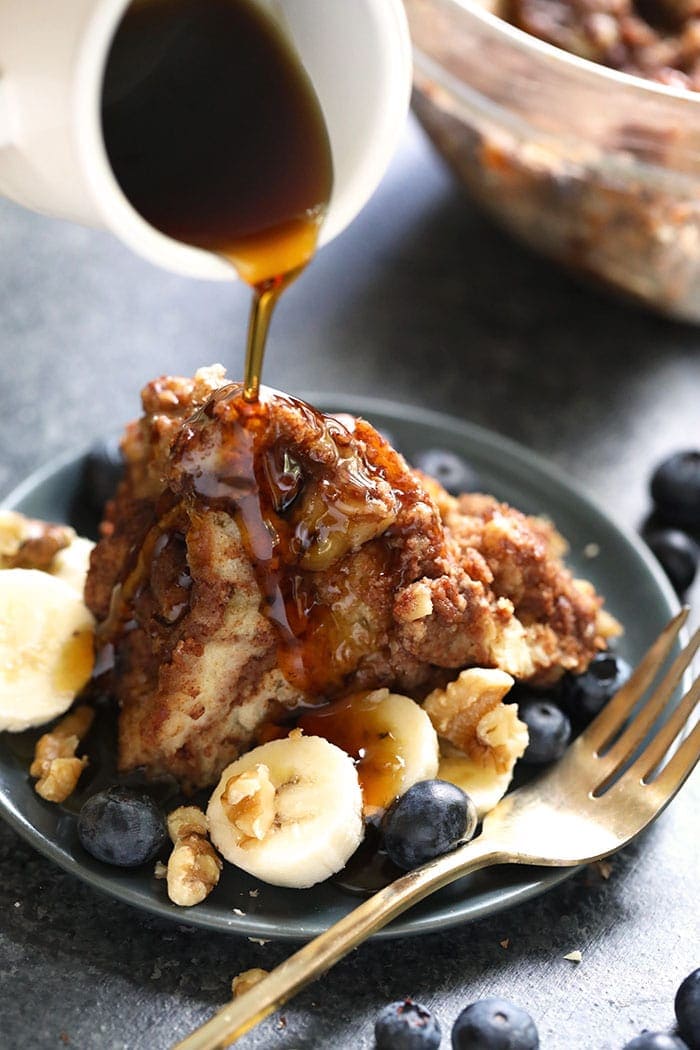 Prep this Maple Pecan Overnight French Toast Bake with Sourdough the night before so that you can serve your guests a healthy warm meal in the morning. Everyone will be asking for the recipe!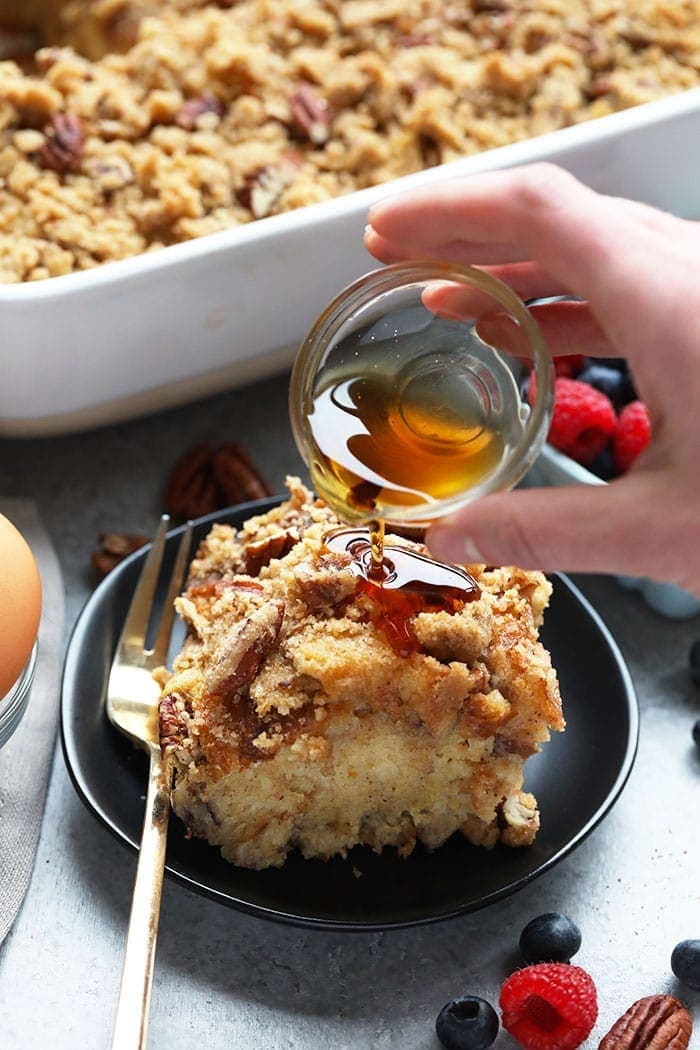 French toast just got PUMPKINed! Make these adorable and delicious Pumpkin Chocolate Chip French Toast Cups for the most epic fall breakfast EVER.
Oatmeal and overnight oats
These Apple Cinnamon Overnight Oats will have you eating dessert for breakfast while getting a serving of whole grains and tons of protein at the same time. Prepare this overnight oats recipe the night before and you have an easy breakfast waiting for you in the morning!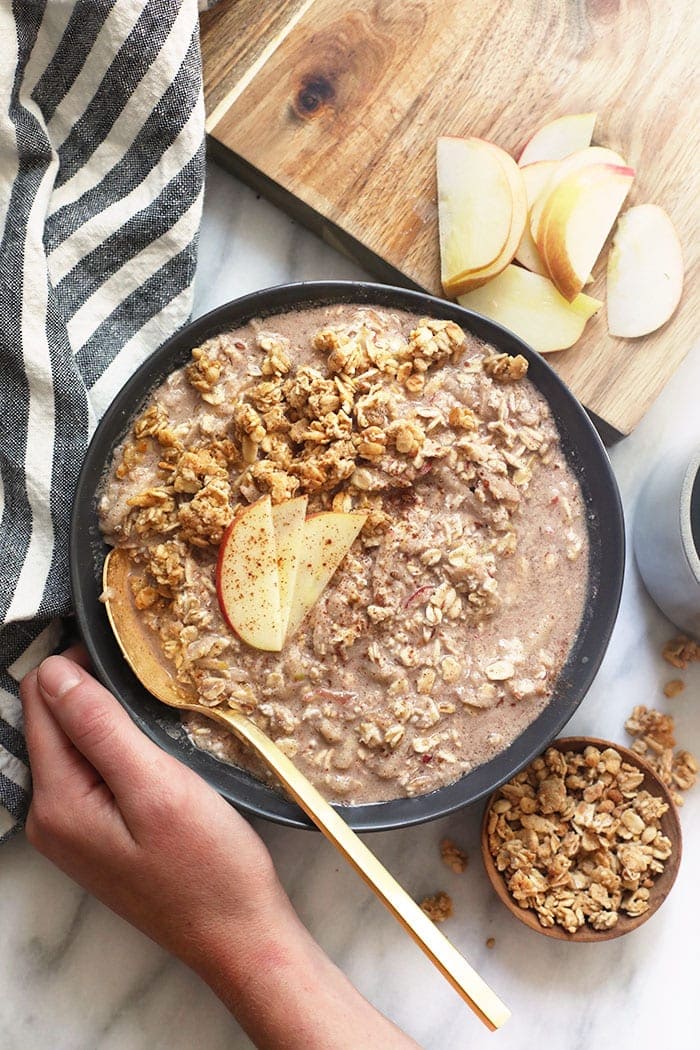 Say hello to these delicious chocolate chip zucchini oatmeal cups made with brown butter. You get your veggies in while enjoying a delicious breakfast, snack, or dessert!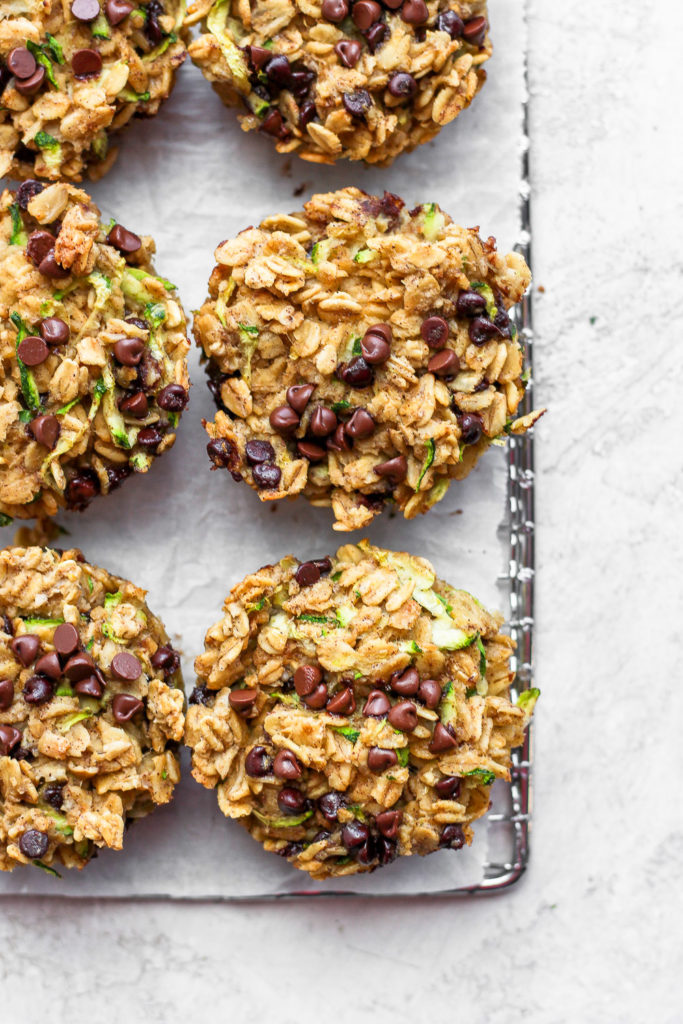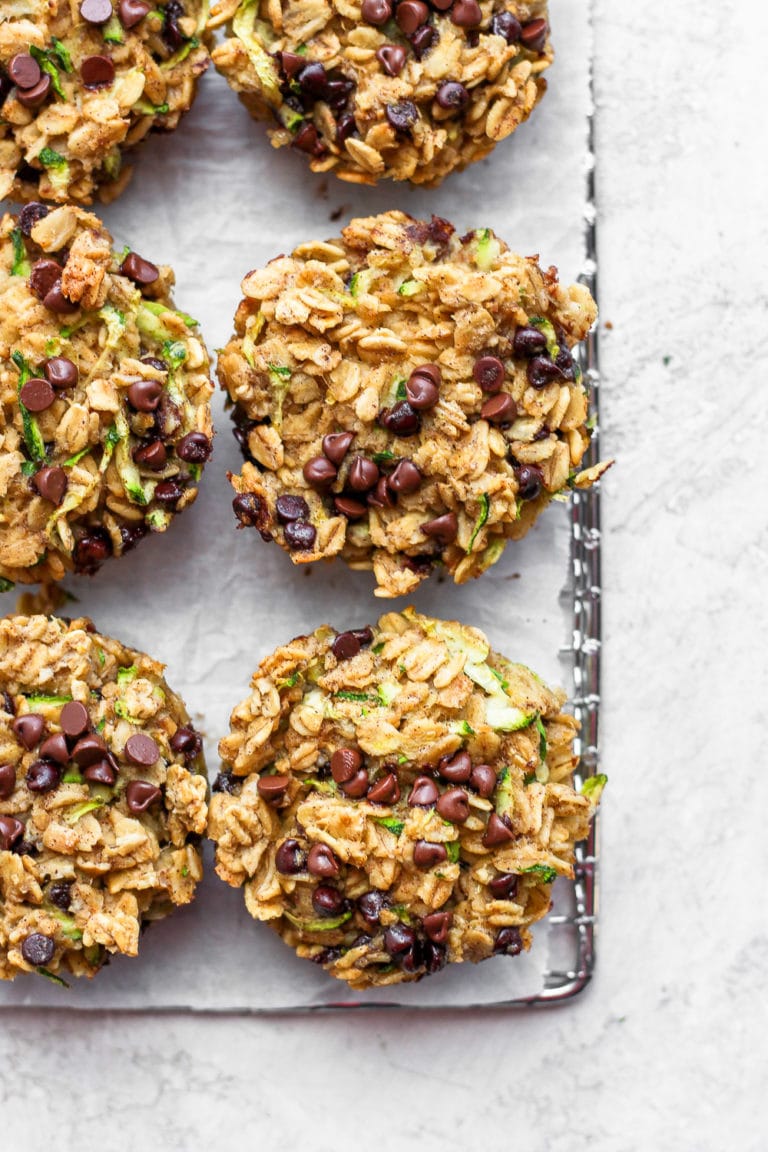 In search of a vegan overnight oats recipe that packs clean ingredients and doesn't skimp on creamy taste? This Vegan Overnight Oatmeal will quickly become your go-to overnight oats recipe. Whip up a batch of these healthy overnight oats today and enjoy it all week long for breakfast (or heck, even enjoy it as a healthy snack!).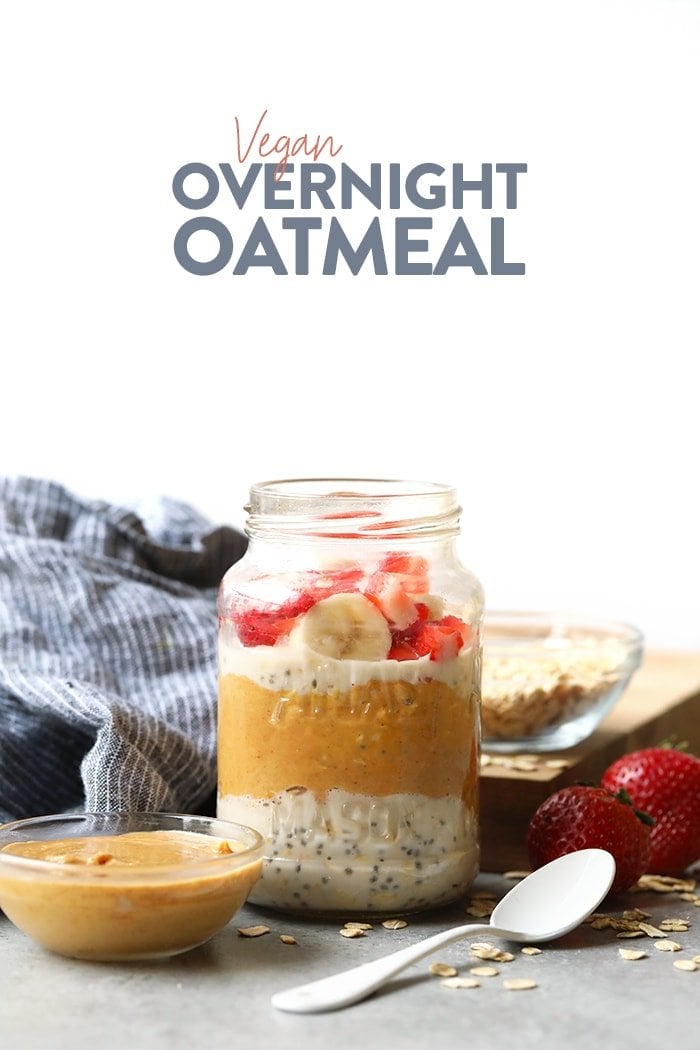 Get your meal prep on and make these easy Triple Berry Baked Oatmeal Cups for the week's breakfast. This baked oatmeal recipe is made with 3 kinds of berries, rolled oats, and ground oat flour making this a better-for-you breakfast or snack!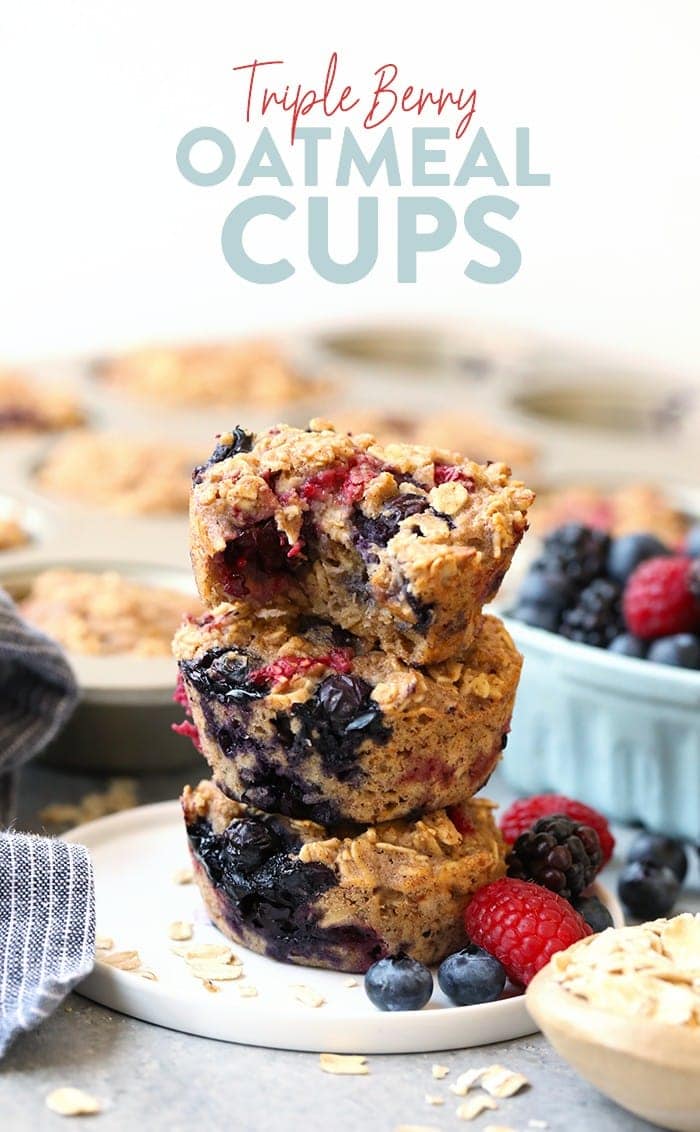 Baked oatmeal queens do we have a recipe for you! This Peanut Butter Banana Baked Oatmeal is perfectly sweetened with mashed banana and a little bit of maple syrup and gluten-free made with ground oat flour and rolled oats. Make this on the weekend for the family or during the week for a healthy breakfast meal prep recipe.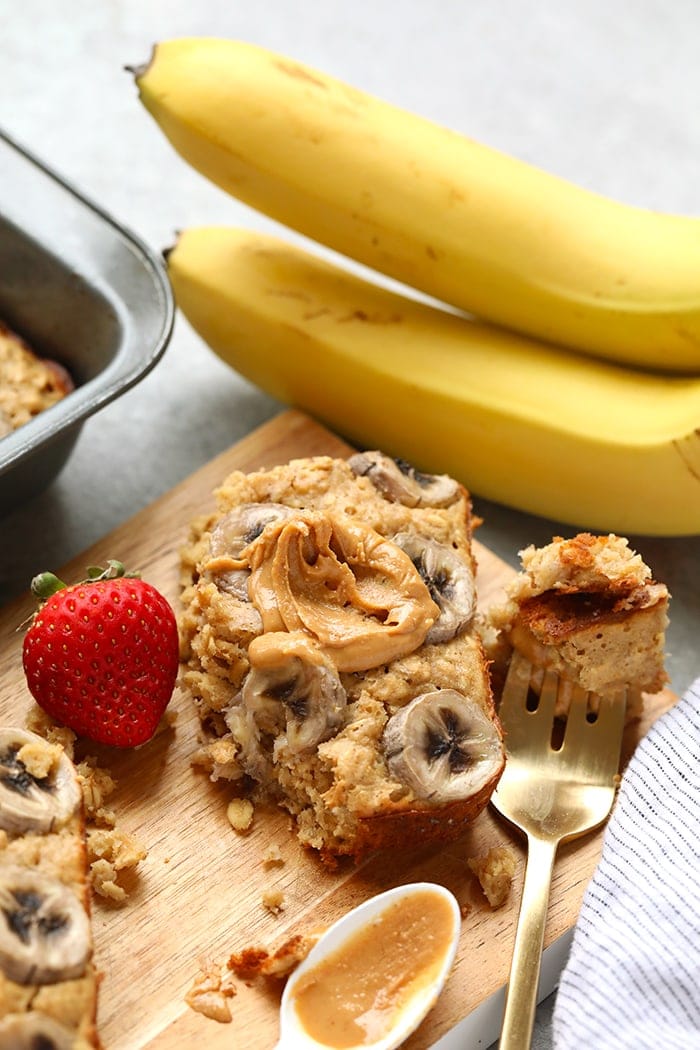 Get your chocolate fix for breakfast with these deliciously creamy (and healthy!) Chocolate Overnight Oats. This overnight oat recipe is made with rolled oats, chia seeds, maple syrup, almond milk, and a little Greek yogurt!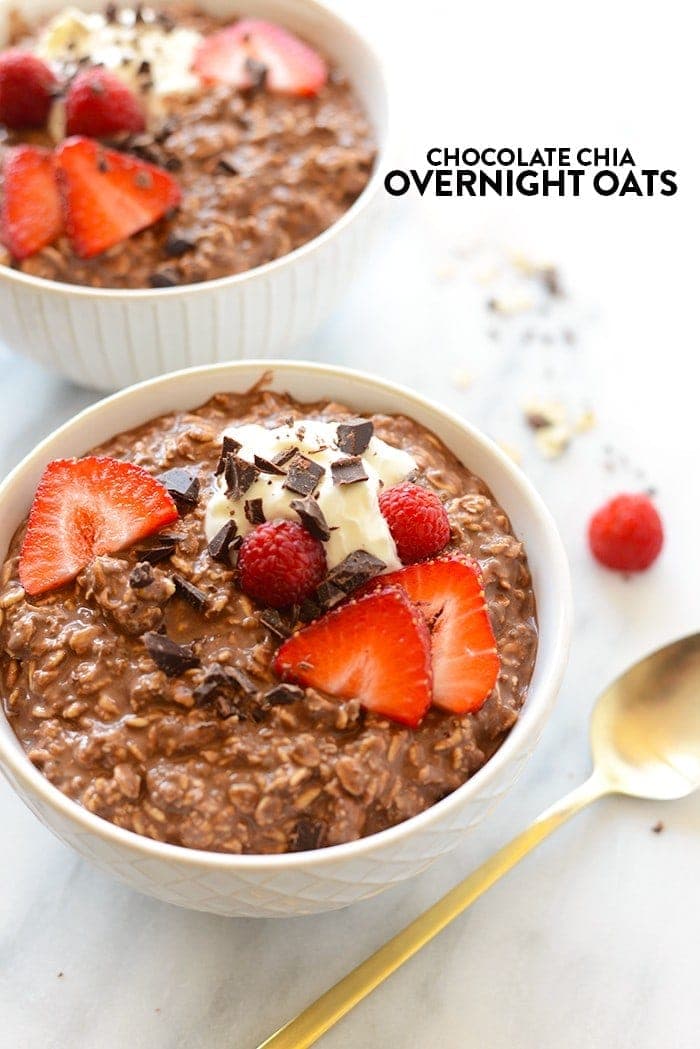 Waffles and Pancakes
Good morning strawberry pancakes! This delicious pancake recipe is made completely in the blender for easy cleanup and is made with 100% whole grains.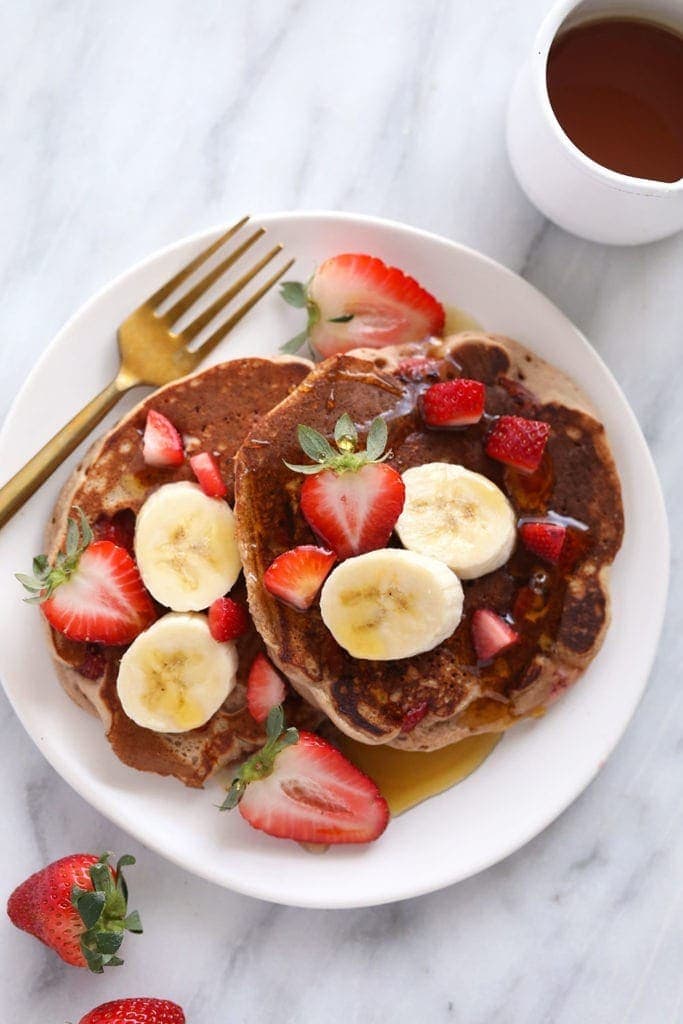 Cottage Cheese Protein Pancakes for the win! Who's with me? If you're all about healthy pancakes and getting a protein boost at the same time then you will love this protein pancake recipe! They're made with 100% ground oat flour, cottage cheese, and mashed banana.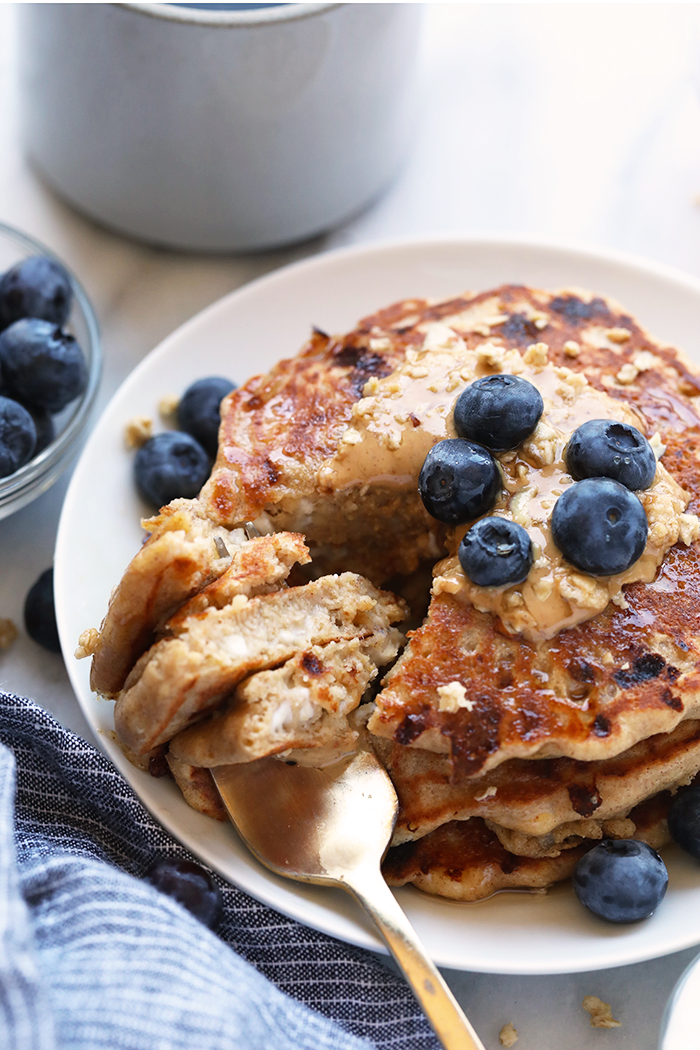 You can have your pancakes and your breakfast sausage at the same time with this Maple Breakfast Sausage Pancake Recipe. It is the perfect sweet and savory recipe for brunch on the weekends or a great meal-prep option for breakfast throughout the week.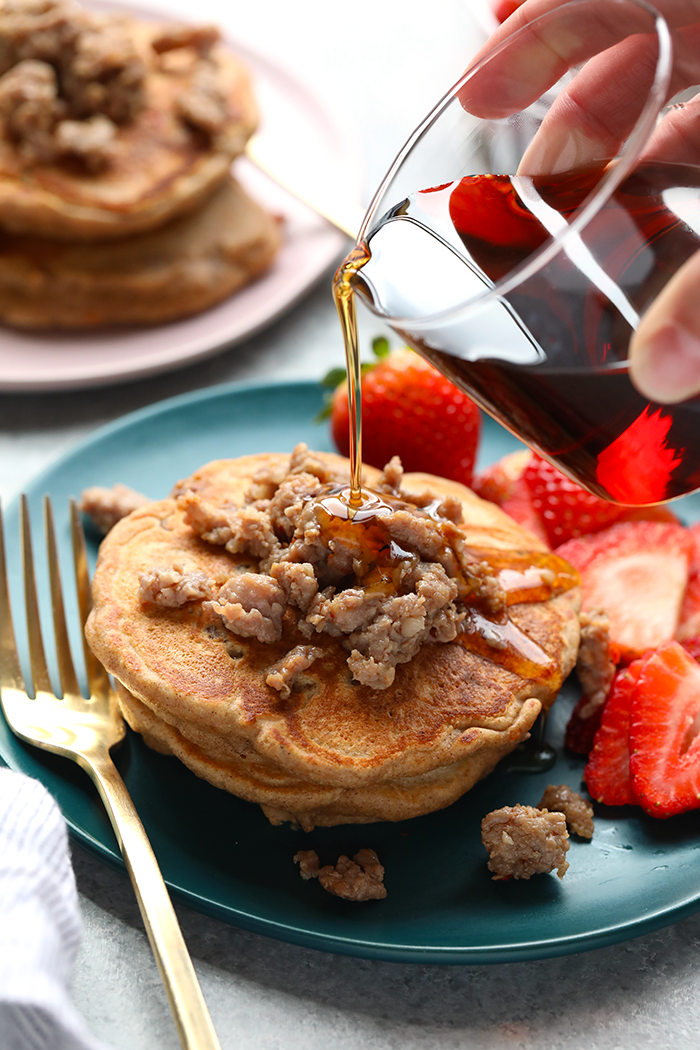 There's no dairy, eggs, or refined sugar in these Vegan Almond Butter Banana Bread Waffles. Make them during any time of year for a delicious, healthy, and freezer-friendly breakfast!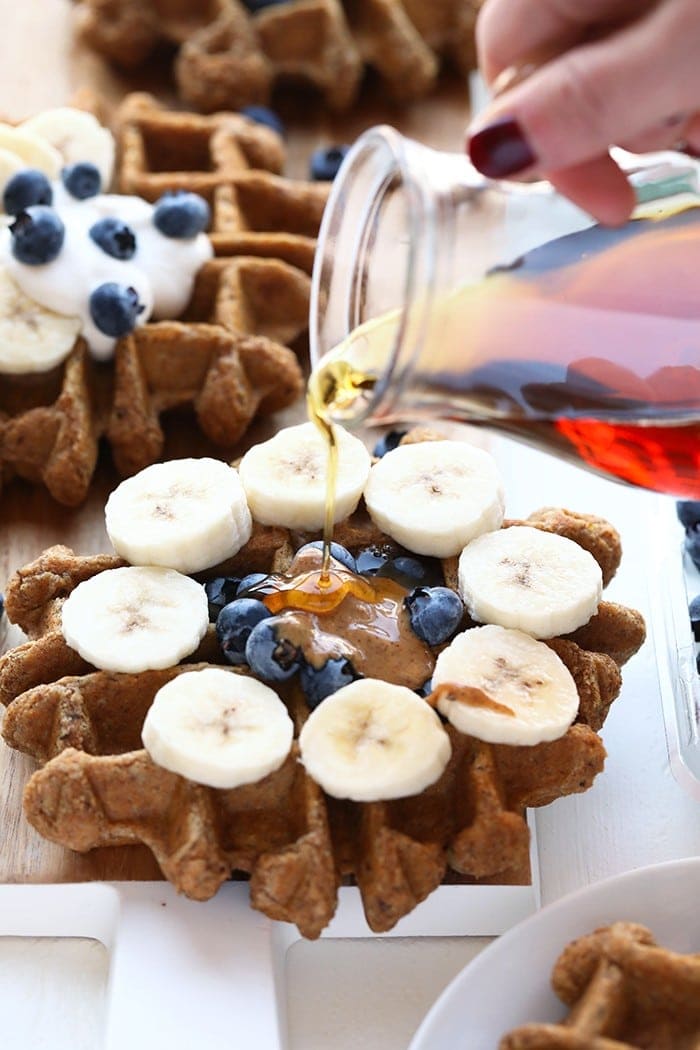 This scrumptious applesauce skillet pancake cake has all of your favorite things about the classic healthy pancake, minus that darn pancake flip. Aside from being easy to make, this breakfast skillet pancake cake gives you a satisfying and healthy meal to start off your day.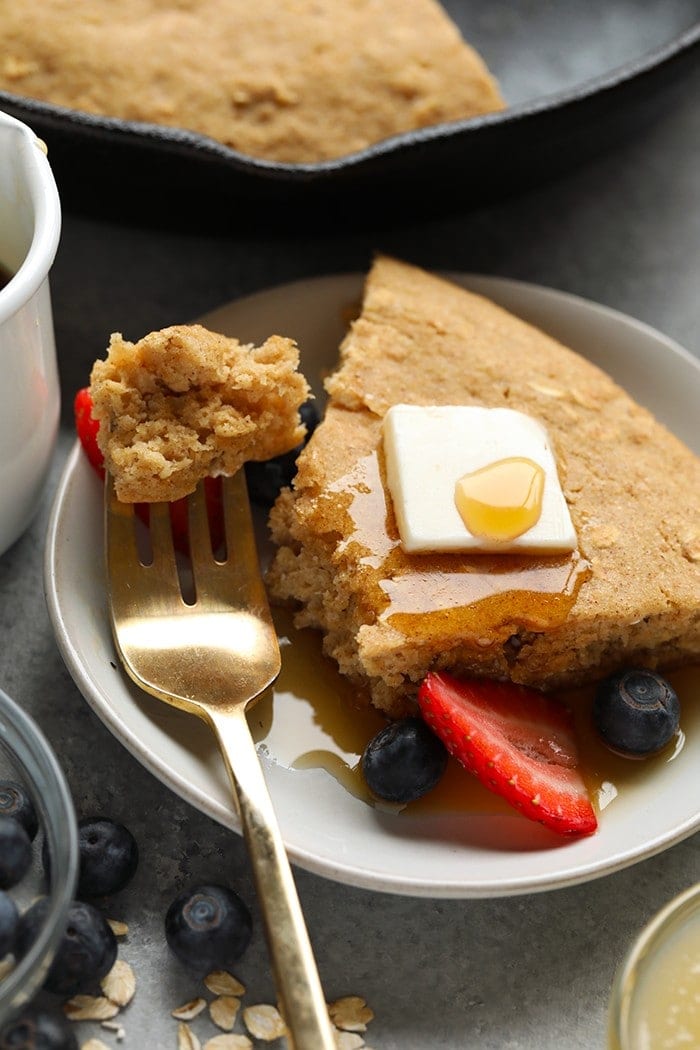 Start your morning out right with these Sweet Potato Power Pancakes! They're made with 100% oat flour and sweet potato puree and are packed with vitamin A and fiber so you'll feel energized all day long.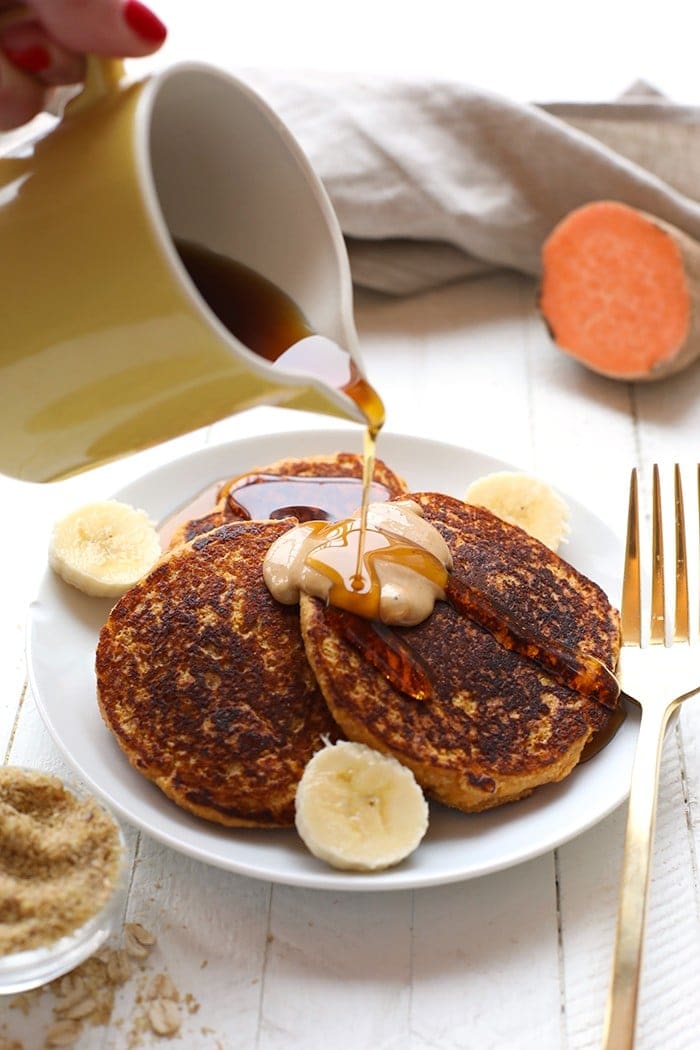 Cook up some healthy blueberry waffles with 100% whole grain flours and no refined sugar or butter. Don't forget to make extra so you can eat healthy waffles all week! This blueberry waffle recipe is about to become a staple in your house.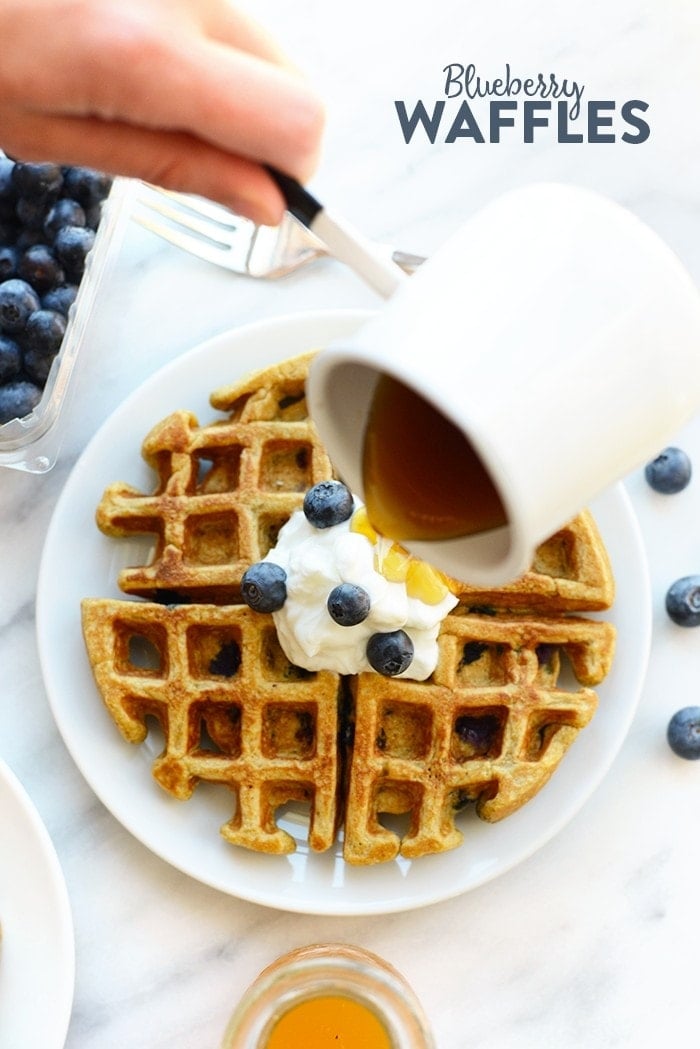 Start your morning with a stack of 100% whole-grain, no sugar-added banana pancakes made with real ingredients. Don't forget to top them with fresh fruit and Greek yogurt.

Granola
Pistachio Cherry Granola
Make this Pistachio Cherry Granola for the most delicious and healthy breakfast you'll eat all week! It's gluten-free and vegan, too!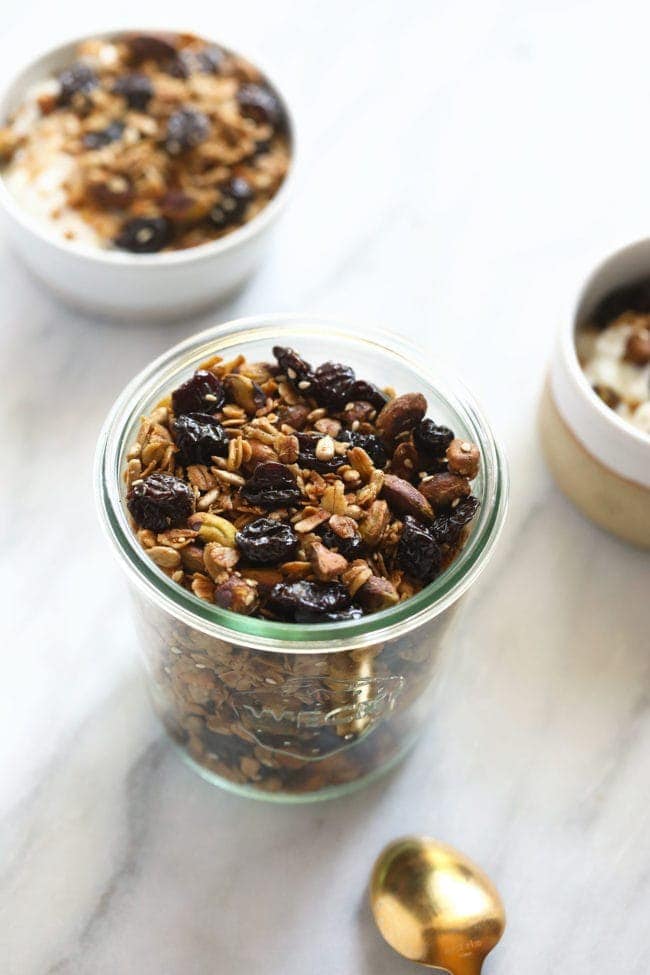 This healthy granola recipe is made with dried blueberries, oats, and orange zest. It's sweetened with honey to give it that sweetness and crunch.
If you're peanut butter cup obsessed, then this peanut butter cup granola is for you! Top your smoothie or Greek yogurt with it for the most delicious breakfast ever!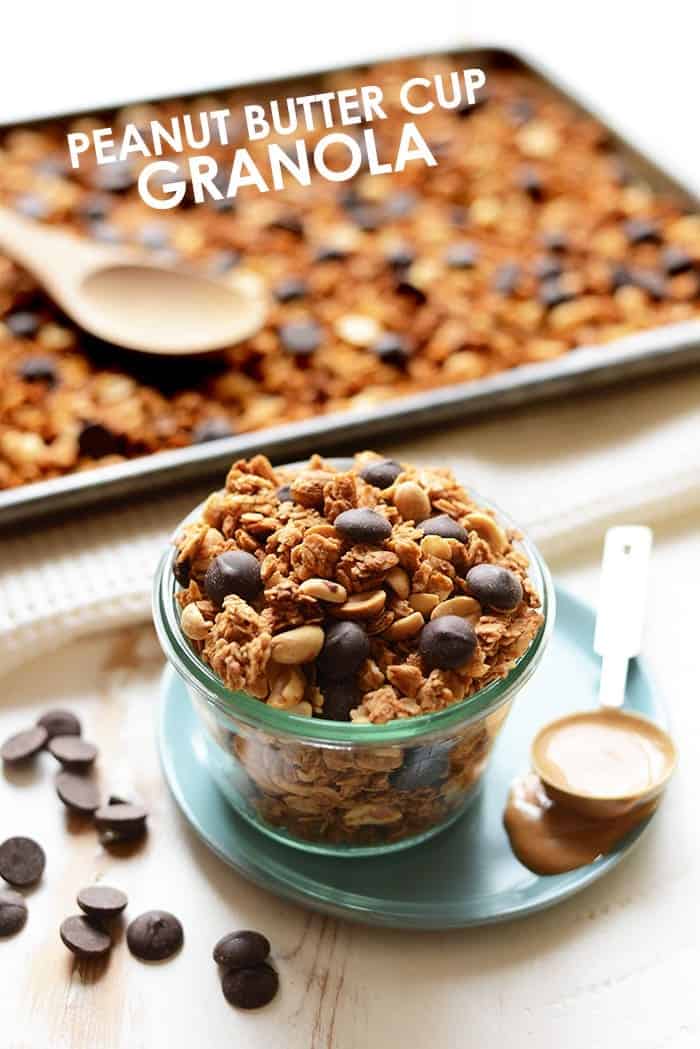 Layer up Greek yogurt, fresh berries, and your favorite homemade granola for the simplest mason jar parfait breakfast!