These Apple Cinnamon Pancakes made with whole wheat flour, grated apple, ground cinnamon, and coconut oil.
Love these apple pancakes? Check out our other favorite healthy pancake recipes!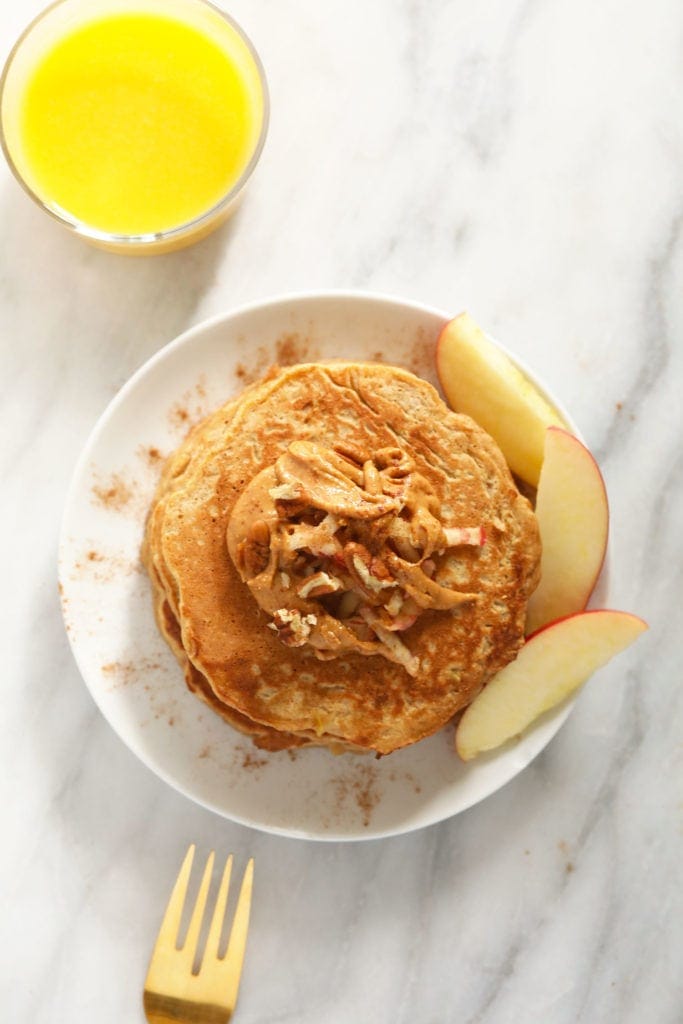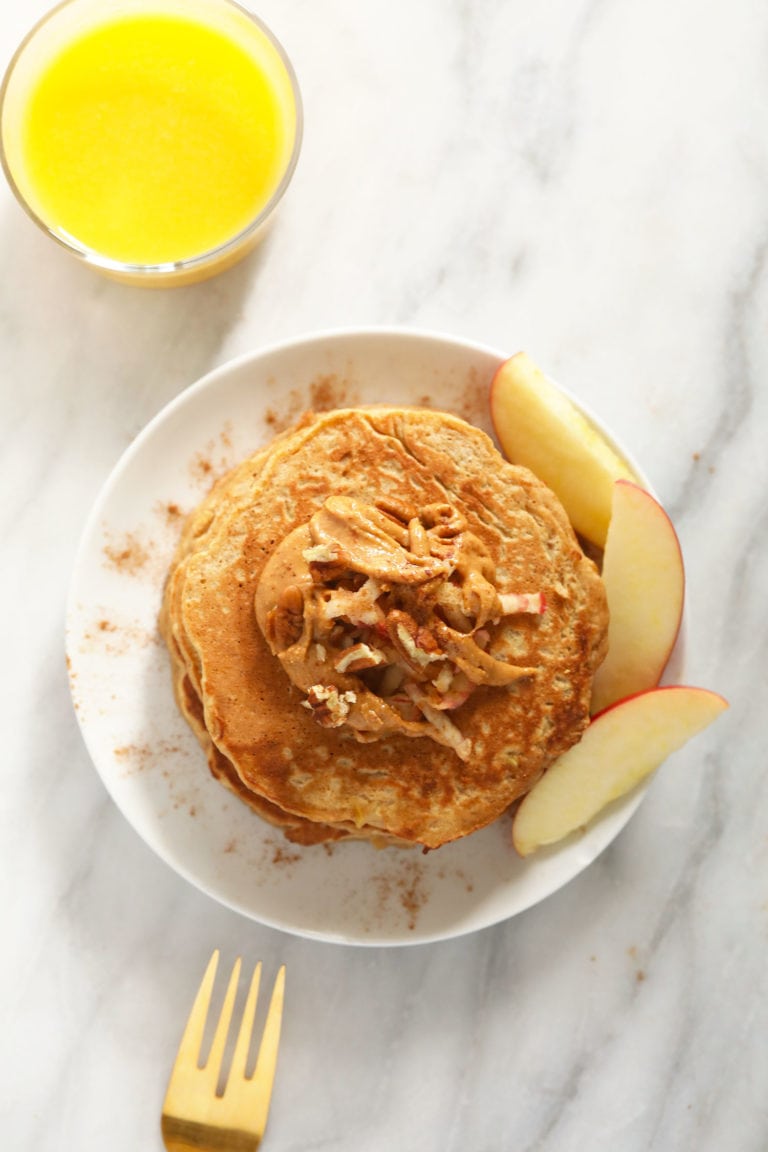 Fluffy Apple Cinnamon Pancakes
Nothing is better than a big stack of pancakes on the weekend! We love our pancakes here at Fit Foodie Finds because they're filling sweet, and delish.
This apple pancake recipe is no exception. It's made grated apple, coconut oil, and love. Top your stack with nut butter and maple syrup and you won't be disappointed!
ingredients you need
Here are all the ingredients you need to make these apple cinnamon pancakes.
White whole wheat
Apple
Cinnamon
Coconut sugar
Eggs
Almond milk
Coconut oil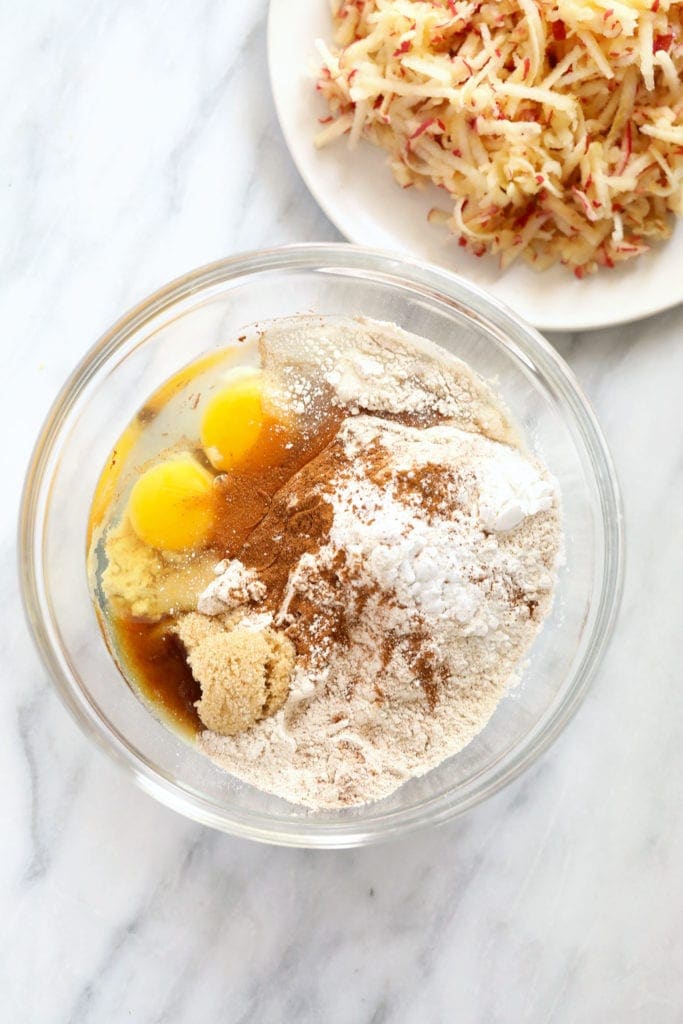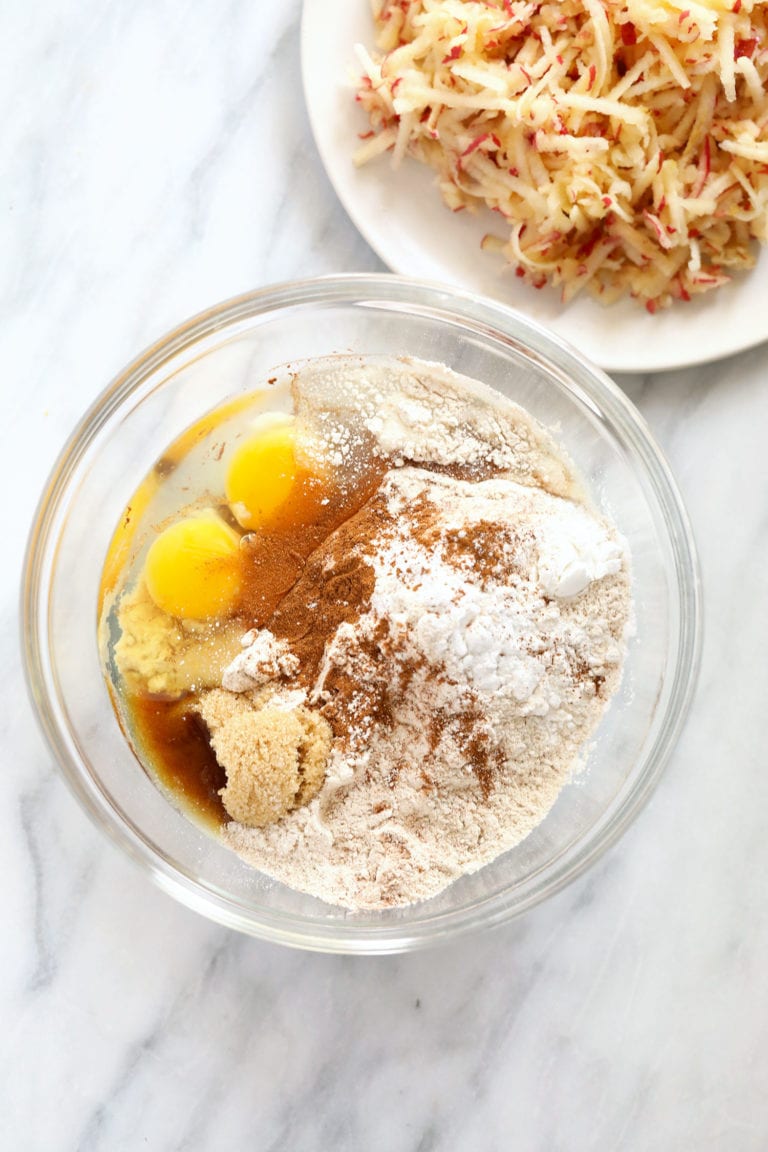 What kind of apple should you use?
Any kind of apple will work for these apple cinnamon pancakes, but remember, the sweeter your apple, the sweeter your pancake will be. If you're more of a sour apple kind of person, go for the granny smith.
We used a gala apple and it was absolutely perfect for this.
a quick tip
No need to remove the skin from your apple. By leaving the skin on, you're actually infusing your pancakes with even more nutrients.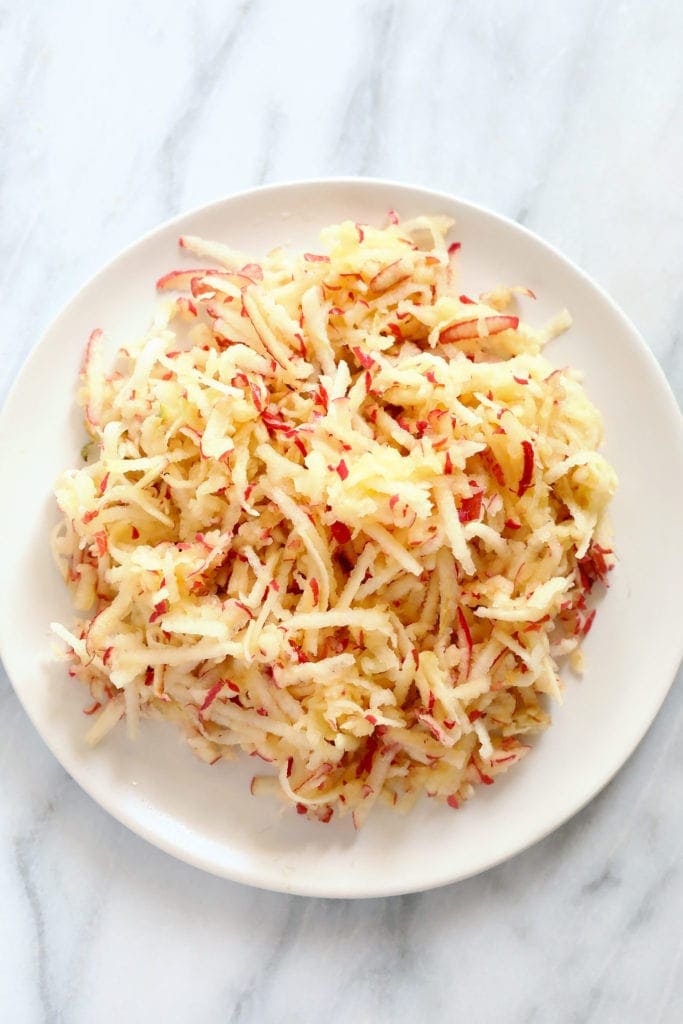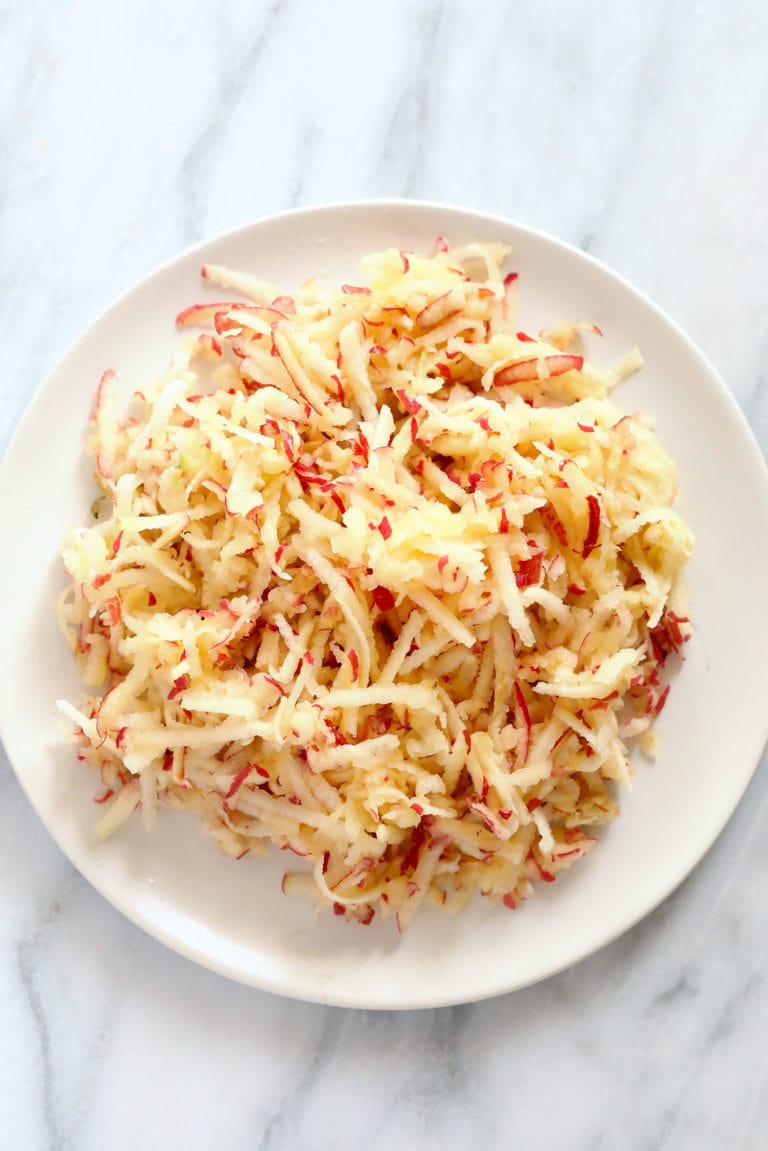 Ingredient swaps
Flour: while we haven't tested this recipe with any other flours, we are confident that gluten-free all-purpose flour and regular all-purpose flour will work. We don't suggest a grain-free flour such as coconut or almond.
Coconut oil: option to use vegetable oil or melted butter instead. You can even try omitting altogether!
Coconut sugar: option to omit all together or use light brown sugar instead.
Eggs: we haven't tested this recipe sans eggs, but you can try using flax eggs instead. Just make sure to cook the pancakes low and slow if you do this.
FAQS
How do you grate apple?
The grated apple is really what makes this recipe shine. We actually used a cheese grater for this and it worked great!

Most cheese graters have multiple size grates and we recommend using a larger grate so you can really taste the apple with every bite!
What should I top my pancakes with?
We recommend topping these pancakes with nut butter, chopped nuts, and bananas.
Can I use apple sauce instead of shredded apple?
You can use apple sauce in place of shredded apples, but you may need less almond milk because the apple sauce has more liquid than shredded apple. Add the apple sauce before the almond milk and then add 1/4 cup of almond milk to the batter until it reaches a pancake
Storage
Store pancakes in an airtight container in the refrigerator for up to 3-5 days.
Freezer Directions
Let pancakes cool completely and then tightly wrap them in stacks of two with tin foil. Store in the freezer for up to 3 months.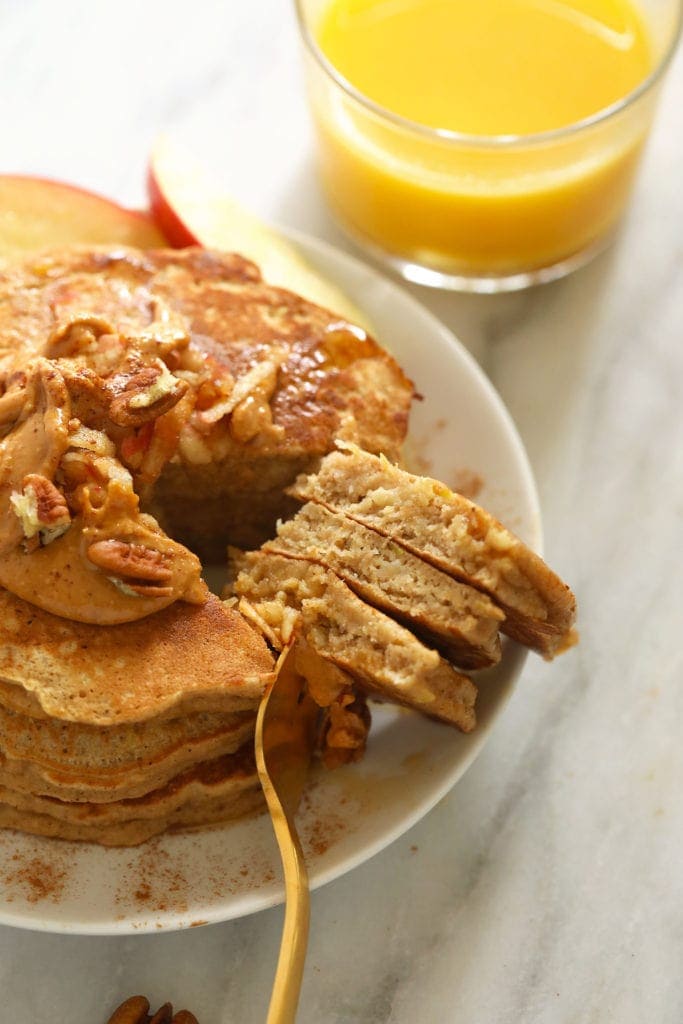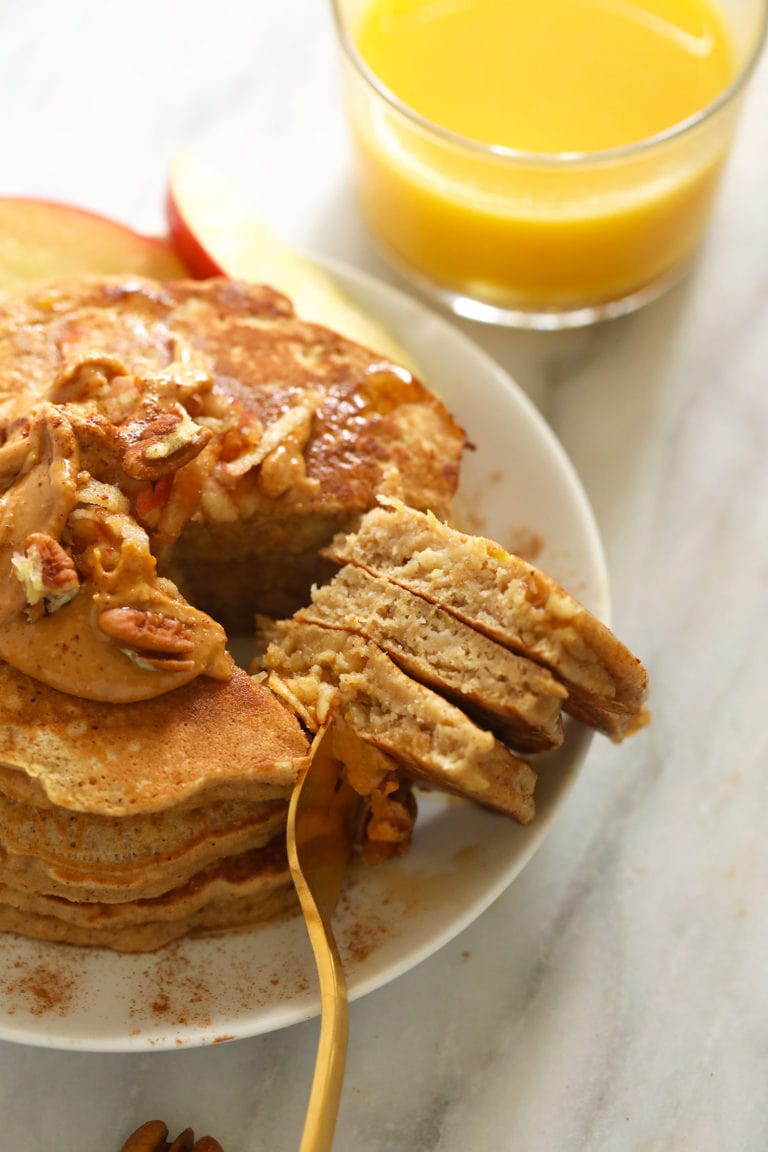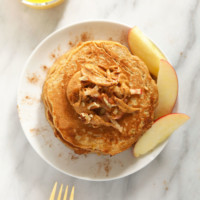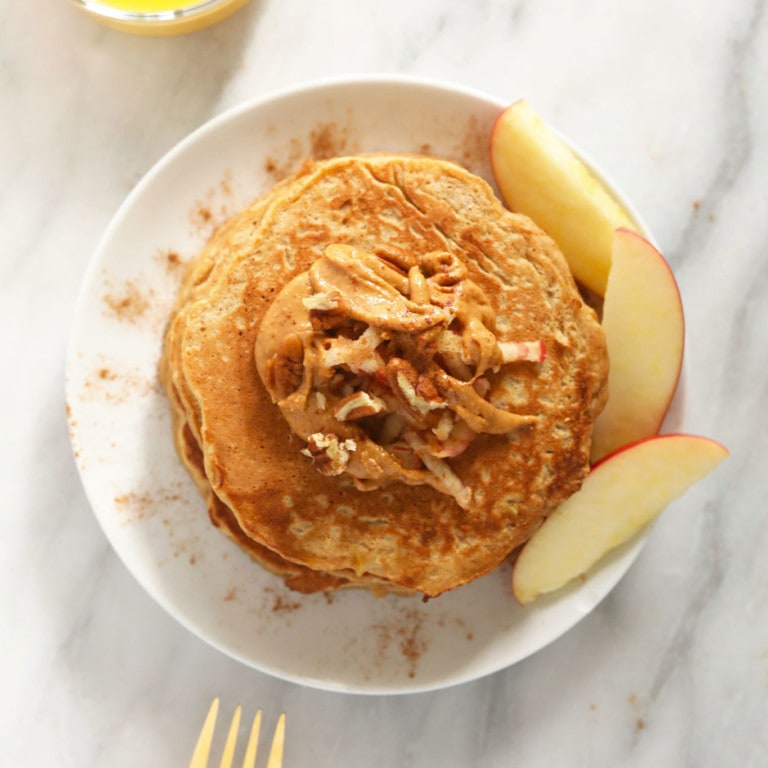 Apple Cinnamon Pancakes
These whole grain apple cinnamon pancakes are the perfect fall breakfast. Shredded apple,
Instructions
Place dry ingredients into a medium bowl and whisk to combine.

Then, in a separate bowl crack 2 eggs and whisk. Add 1 cup almond and whisk to combine.

Add dry ingredients into wet ingredients and mix making sure all ingredients are combined. Finally, add in melted coconut oil and mix again.

Next, heat a large skillet over low/medium heat. Spray skillet with non-stick cooking spray.

Using a 1/3 cup scoop, scoop pancake batter into the skillet. Let the pancake cook for 2-3 minutes on each side, flipping when bubbles start to form in the center of the pancake. when Repeat until all pancake batter is gone.

Top with your favorite toppings and enjoy!
Nutrition facts
Calories:
353
kcal
Carbohydrates:
45
g
Protein:
12
g
Fat:
17
g
Fiber:
7
g
Sugar:
13
g