Make your own DIY chai spice with spices you already have in your cabinet. Add to an iced drink, smoothie, overnight oats, or your favorite sweet snack for a chai spice twist!
Just because spring is approaching doesn't mean you have to nix all things winter. I love me a yummy iced chai or chai protein smoothie during the warmer months 😀 I decided to combine my chai spice resources into one chai spice powder for easy access. That way, I can have a sprinkle of chai here and there without going through the hassle of re-mixing the spices.
What do you need?
---
---
Now I can tuck my chai spices away with my baking supplies and keep the single chai spice mix handy and accessible!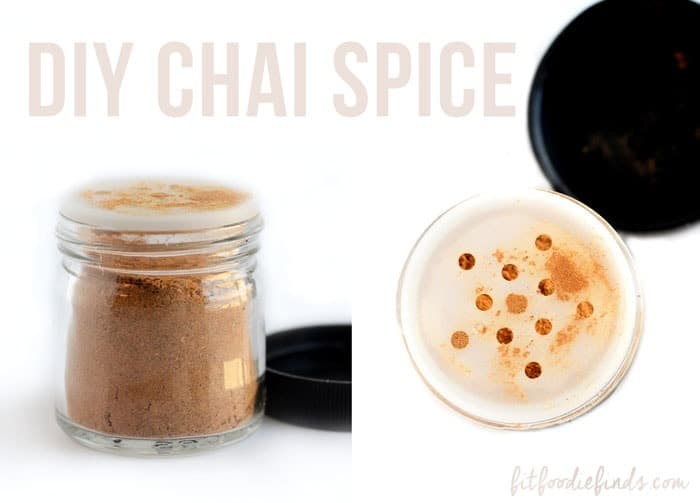 I am a stickler for saving old spice containers…especially the ones I buy from Penzey's. They are really high quality and glass. You never know when you might make your own mix 😀 See! My saving ways came in handy for once…
I am planning on posting one of my favorite snacks next week, with a chai twist. Any guesses from the photo below?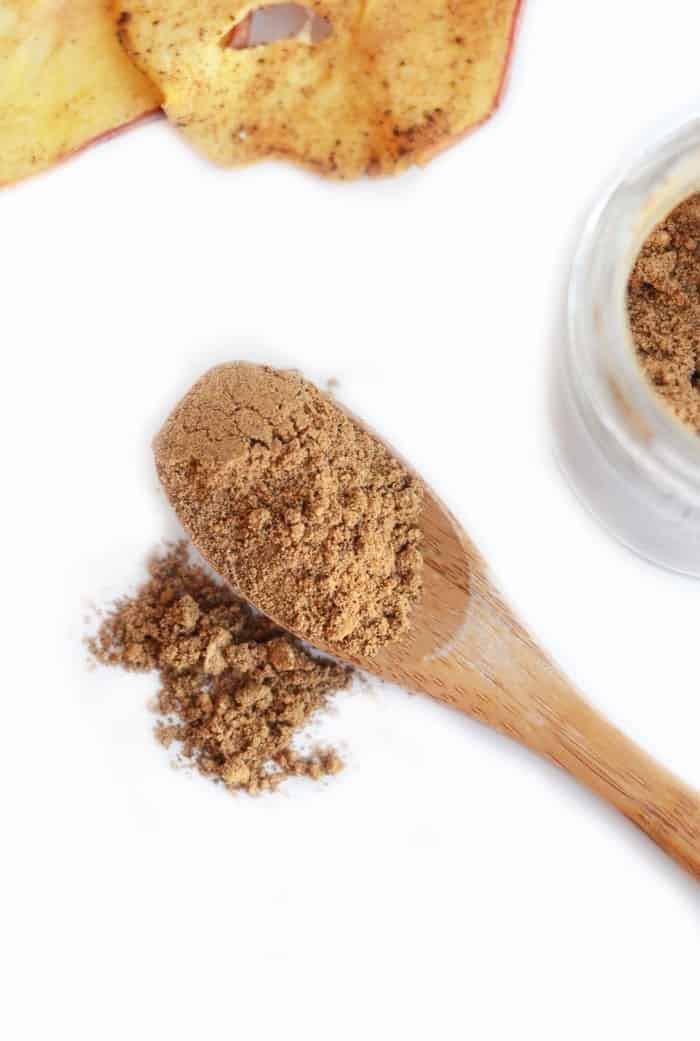 DIY Chai Spice Mix
Prep Time:

5 minutes

Total Time:

5 minutes
Instructions
Mix all ingredients together. Store in a small spice container.
Here are  5 more "summer-like" chai recipes (healthy & not-so-healthy) that I can't wait to make with my new spice mix!
Have any fun summery chai recipes? Share 'em in the comments!