This post is sponsored by Diamond of California. I was compensated and all opinions are my own.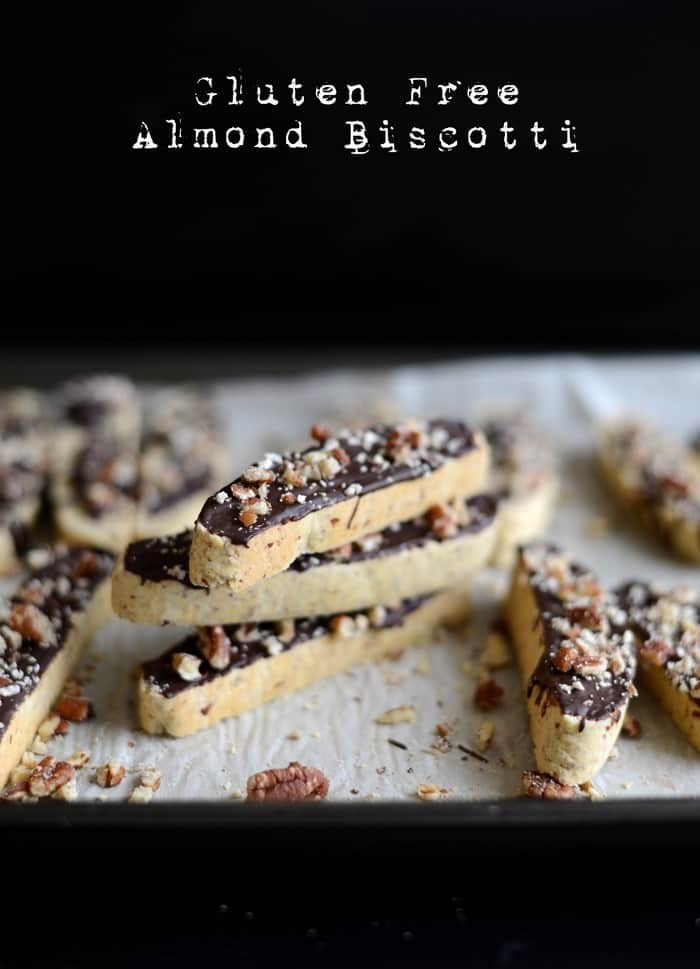 Biscotti reminds me of my mom. I made my first batch ever with her, so when I make it it brings back memories.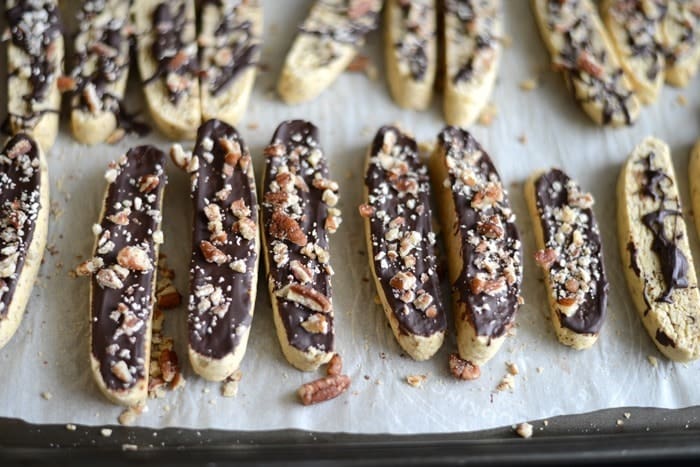 Isn't crazy how we make connections with food. How certain flavors and aromas can bring back such vivid thoughts and memories of the past? I think that's why I love food so much in general…because there is so much more to food than the taste.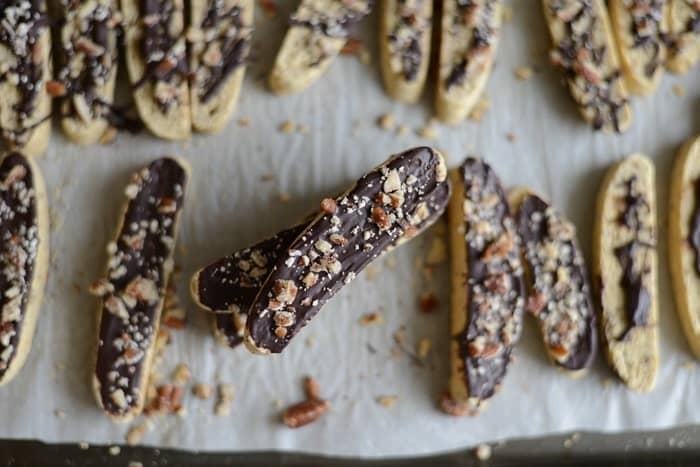 I have a few other biscotti recipes on FFF, but I love this one. It's classic, easy, and has such a great flavor. Not to sweet, but crunchy as ever!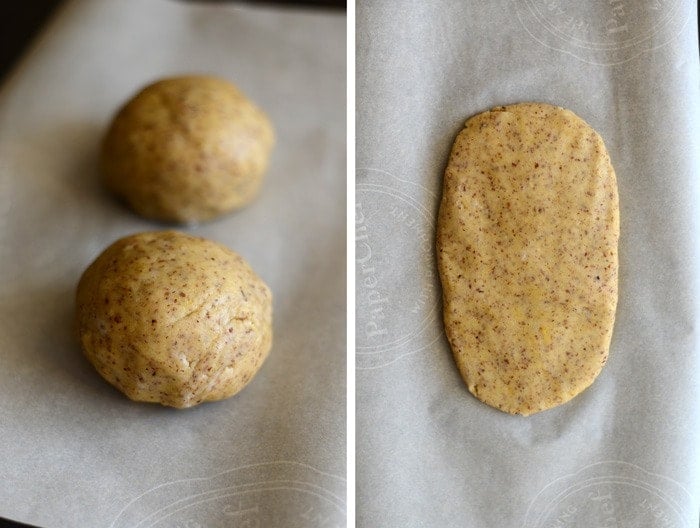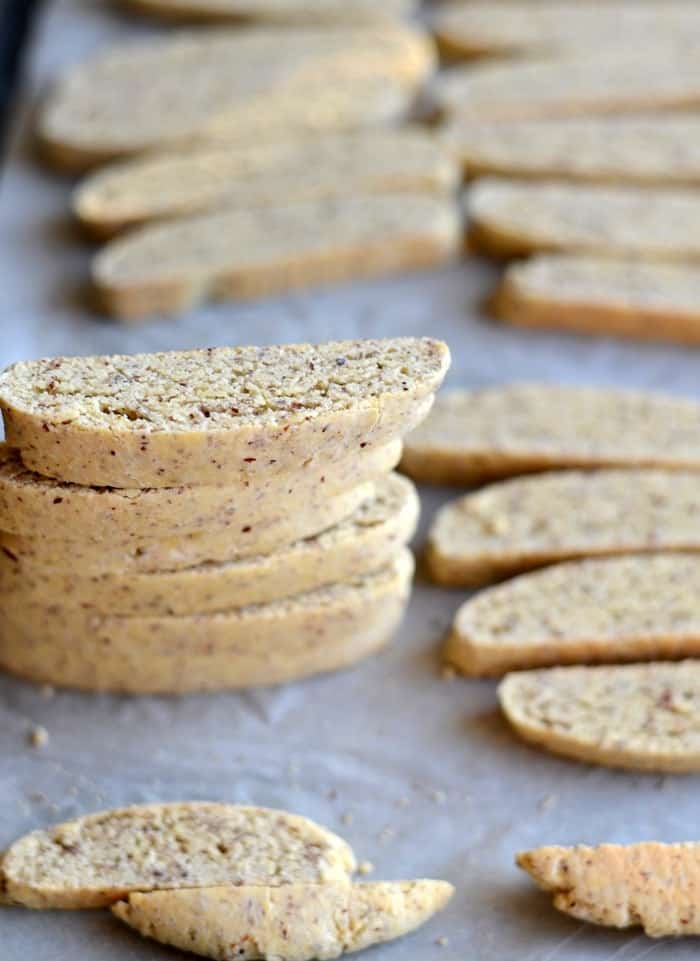 I was going to make a homemade glaze to top it, but I love the combination of almond and chocolate….so vegan chocolate it is!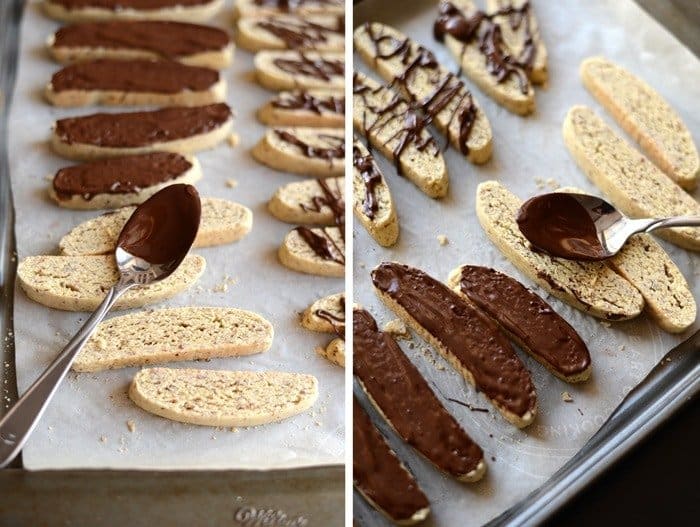 To complete this recipe, I used some beautiful chopped pecans that I got as part of a campaign with Diamonds of California. It gives the biscotti so much character, texture, and even more crunch!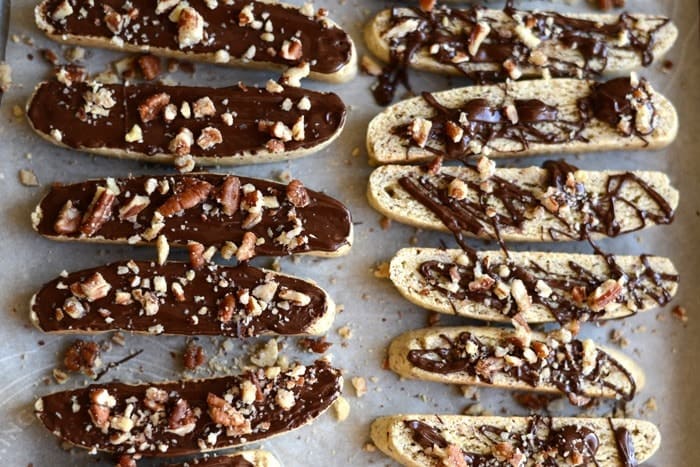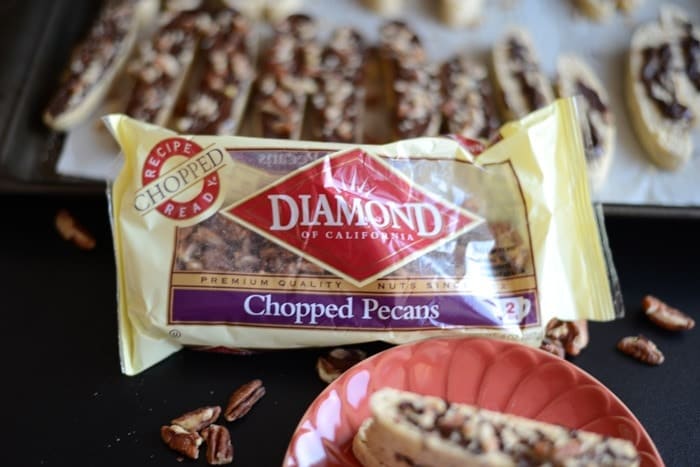 Gawgeous, eh?
I love that the little touches can make a recipe (and photo).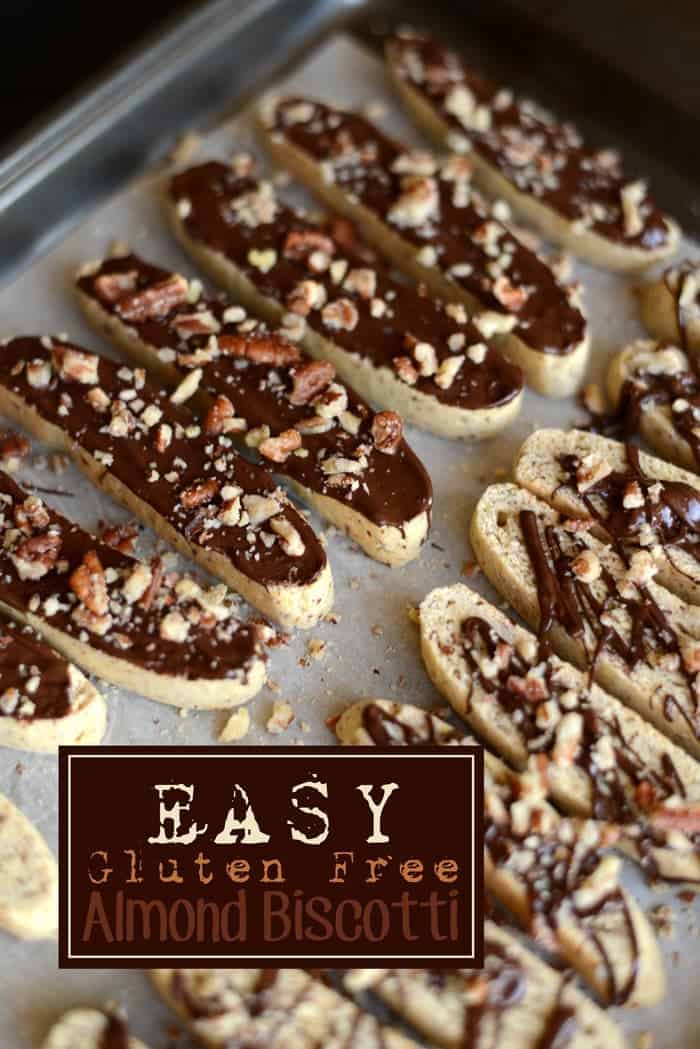 I'm sure you've seen Diamond of California Nuts around…they have them at Target and if you live in Minneapolis- Lund's, Cub, and Jerry's too!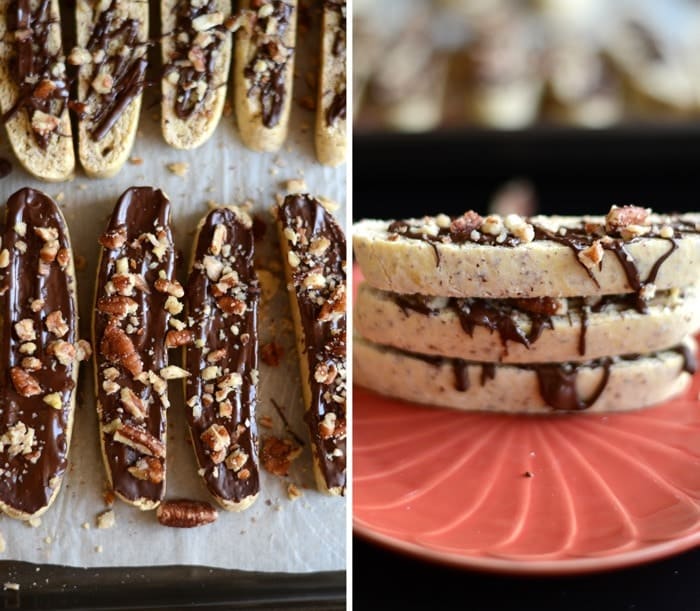 Recipe
Easy Gluten Free Almond Biscotti
Prep Time:

15 minutes

Cook Time:

30 minutes

Total Time:

45 minutes
Instructions
1. Preheat oven to 300F and place a piece of parchment paper on a baking sheet.
2. In a medium size bowl, using a hand mixer, mix together all wet ingredients.
3. Then, add dry ingredients and mix again. You will want the texture of the batter to be like cookie dough, not too sticky though! Malleable enough so that you can kneed it.
4. Break dough into 2 equal parts and create two logs about 12 inches long x 3 inches wide. My logs were about a finger high. Make sense? :)
5. Bake logs at 300F for ~25 minutes then let cool for 10 minutes.
6. At a 45 degree angle, cut your pieces of biscotti. I cut about 10 biscotti out of each log.
7. Even spread biscotti on baking sheet and bake at 300F for 10 minutes. Then, flip biscotti over and bake for another 10 minutes.
Similar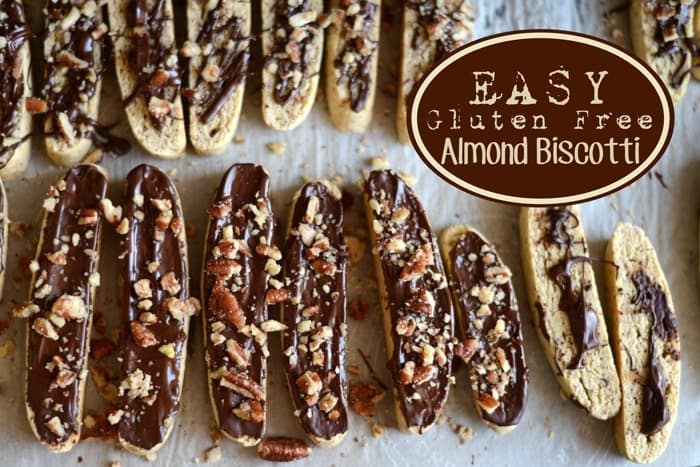 Man I really don't want this series to end. I am a sweet kind of girl when it comes to sweet or salty. Always have been and I'm sure I always will be!