Got brown (gross) bananas?
Don't throw them out…MAKE BREAKFAST COOKIES!
Fully equipped with all all my favorite things in a cookie form- oats, peanut butter, and banana.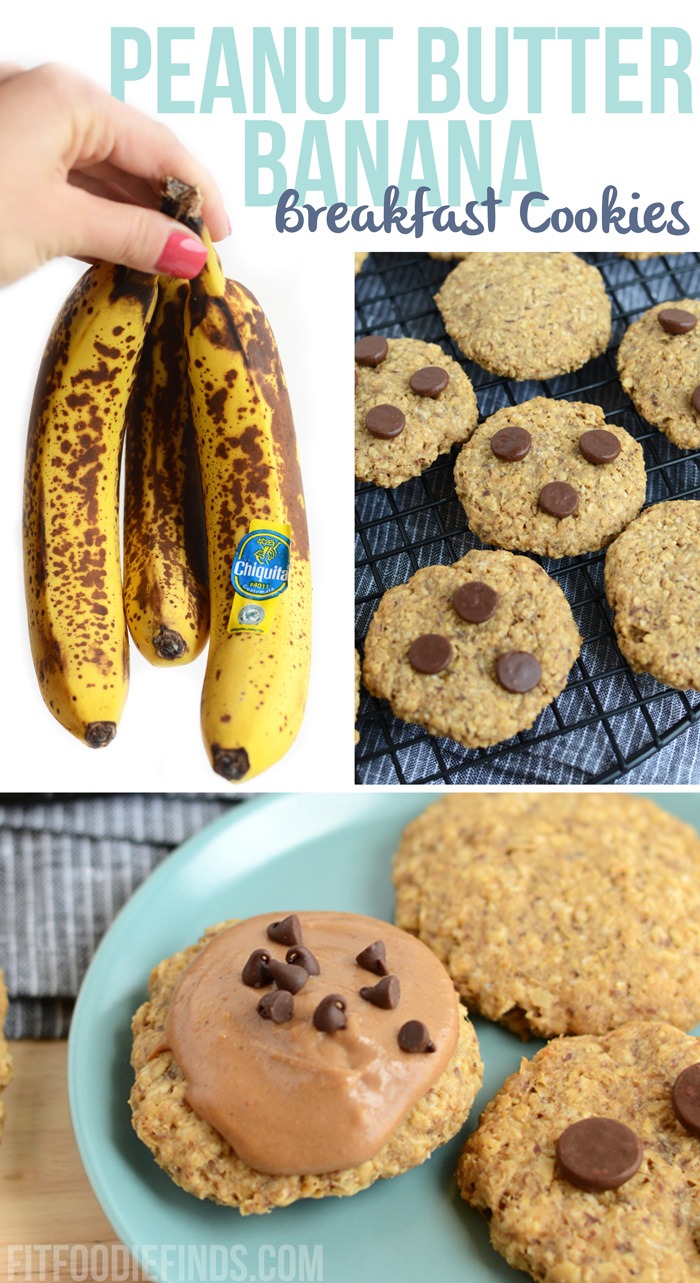 For these cookies, you actually want your bananas to be very brown and spotty. The spottier the banana, the sweeter it is going to be. If you use spotty nanners for this, then you <probabyl> won't have to add any additional sweeteners (such as sugar, honey, agave, etc) to your cookie, which makes them cleaner and less calorie dense.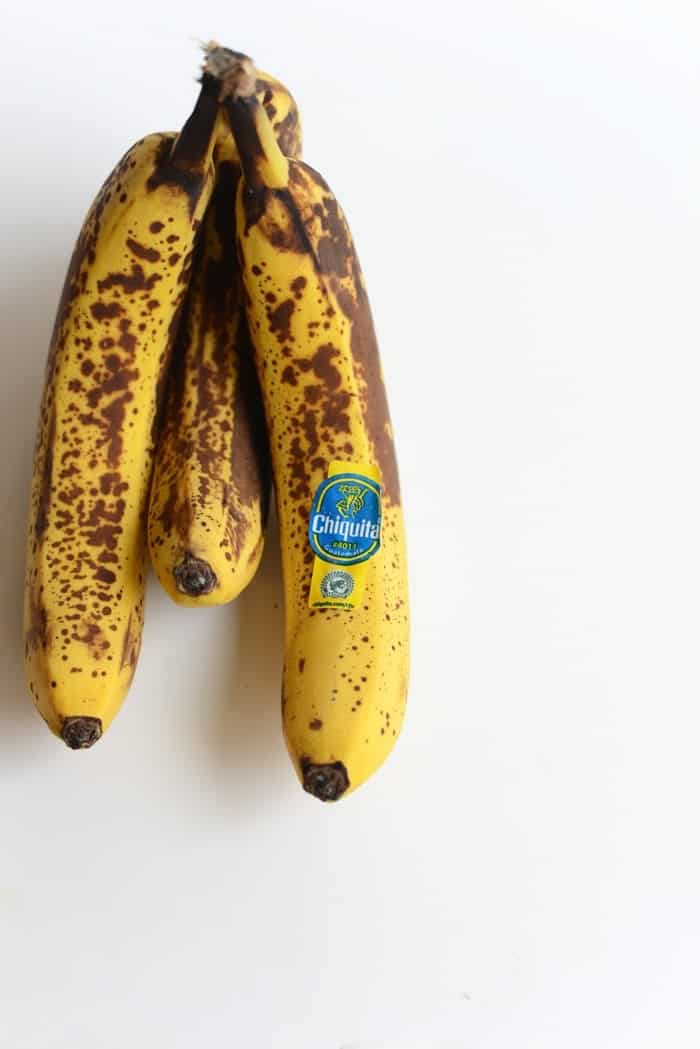 MY OTHER VIDEOS
Me like clean, yummy cookies.
Me cookie monster.
Blake no cookie monster.
More cookies for me.
Okay, done with the caveman talk.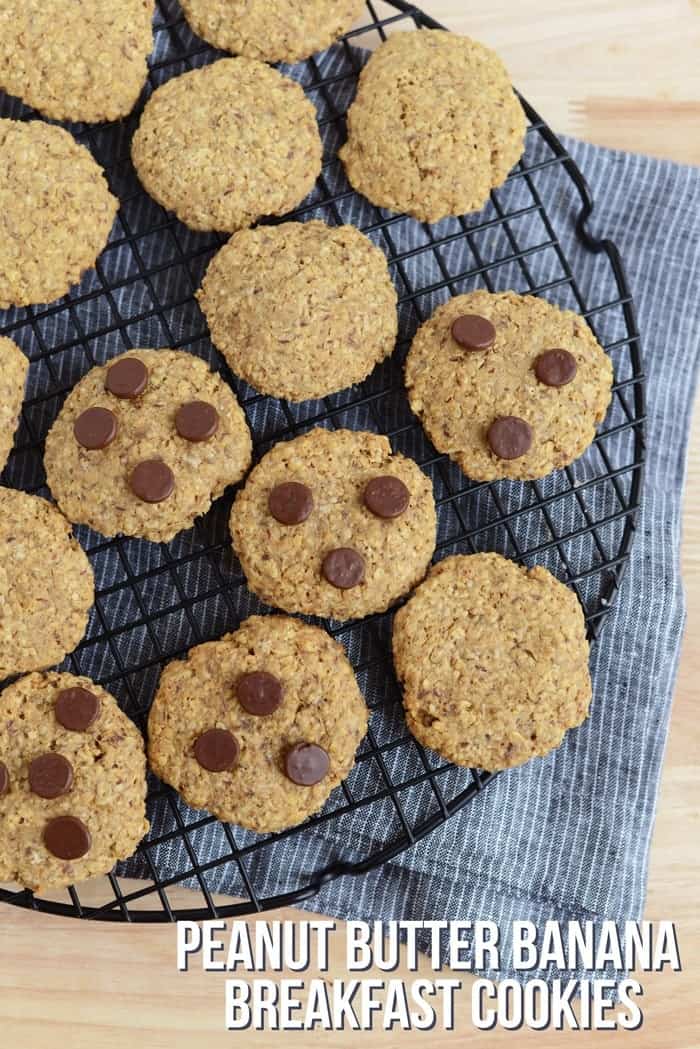 I added a few dairy free chocolate chips on top of a few of them and topped others with protein frosting. Drop dead delicious.
Protein frosting is actually the best invention ever. Jump on it. <—did I get the song stuck in your head? It got stuck in mine, that's for sure.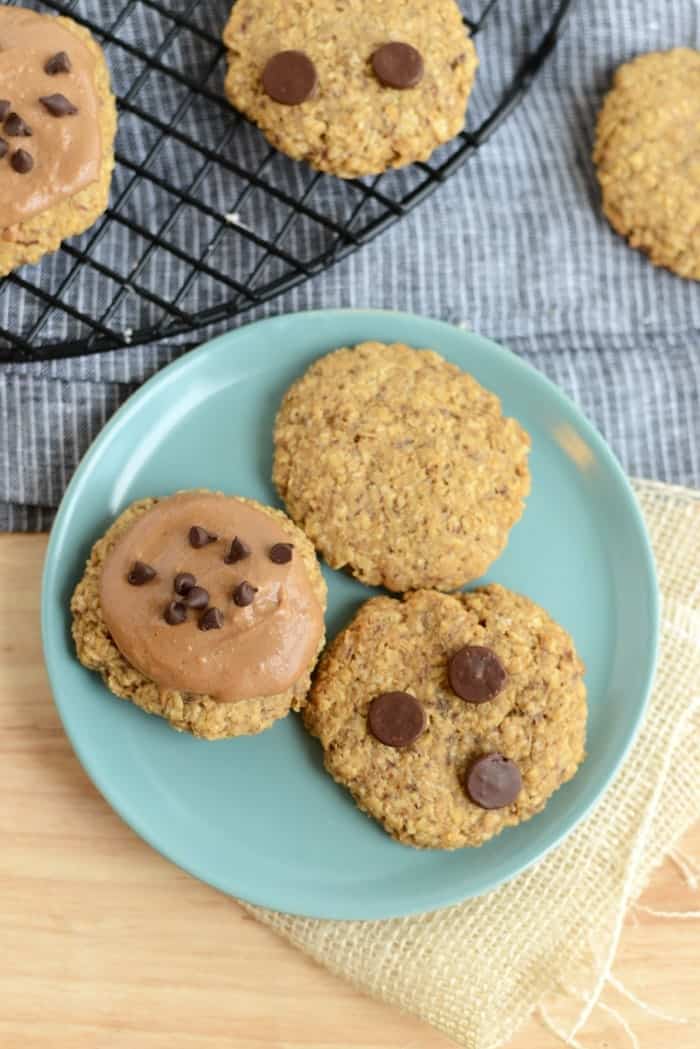 Since I am dessert ore with a wh…I ended up throwing them in a zip lock bag and freezing them, so that I didn't eat the entire batch. If freezers didn't exist. I tell yah. That's why I can't wait for my Healthy Single Serve Dessert E-CookBook to come out in t minus 26 days. AHHH.
Cupcakes. Cakes. Ice Cream. Tarts. Milkshakes. All healthy. Yup.
Just like these cookies…made with whole ingredients, natural sugars, and tonz-a flavor.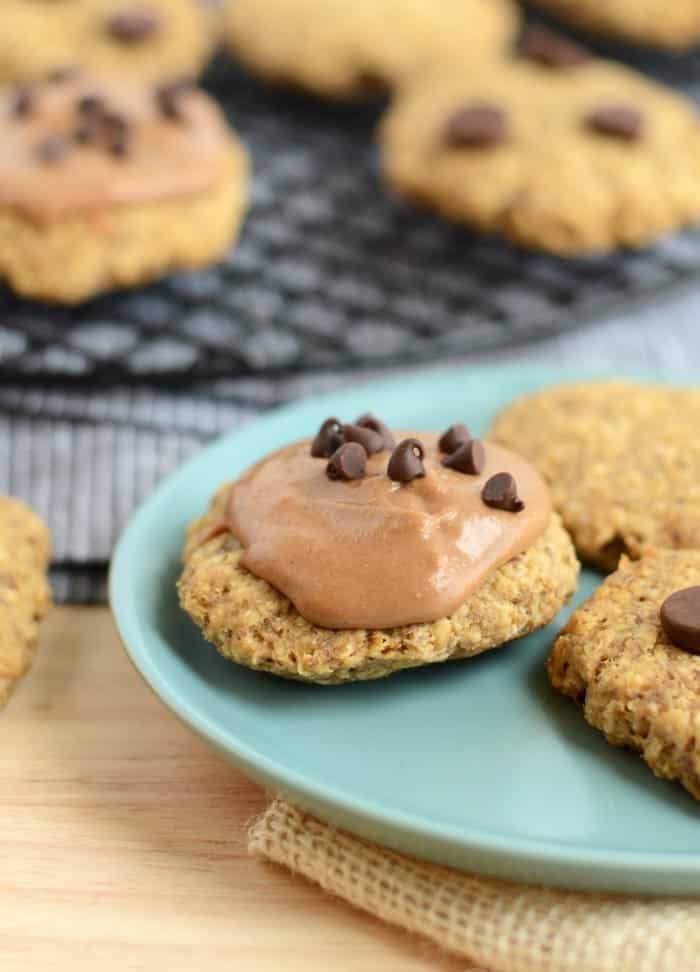 Vegan Peanut Butter Banana Breakfast Cookies
Prep Time:

10 minutes

Cook Time:

20 minutes

Total Time:

30 minutes

Yield:

20 cookies
Ingredients
3 ripe bananas, mashed (1 heaping cup)
1 teaspoon vanilla extract
1/2 cup peanut butter
2 Tablespoons coconut oil, partially melted.
2 cups quick cooking oatmeal
1/4 cup peanut flour
2 tablespoons ground flax seed
1 teaspoon baking powder
OPTIONAL- 1/4 tablespoons coconut sugar, organic cane sugar, or brown sugar
OPTIONAL: dark chocolate chips
OPTIONAL: Protein Frosting (2T protein powder + 1/2T almond butter + almond milk (add until you hit your desired consistency)
Instructions
First, preheat oven to 350F and line 2 cookie sheets with parchment paper.
Then, in a large bowl, mash 3 bananas. You'll want your bananas to be very thin and runny. Next, add in vanilla, peanut butter, and coconut oil.
Add in quick cooking oatmeal, peanut flour, ground flax seed, and baking powder, and mix until combined. At this point, I suggest tasting the batter. Don't worry, there's no eggs, this batter is completely edible! If you'd like, add in 1/4 cup of your choice of sweetener, do it now. I opted not to do this because I personally don't like super sweet cookies. You can also add chocolate chips, too 😀
Next, spoon 2 tablespoons of batter into your palm. Roll into a ball and place on cookie sheet. Then press into a cookie shape. These cookies wont rise or expand much. Repeat.
Bake at 350 for about 20 minutes or until they begin to brown.
Shoutout to Tasty Kitchen, who inspired me to make my own variation of breakfast cookies. Check out the original recipe that I found on Pinterest HERE.
So tell me —-> What is inside your ideal breakfast cookie?