I've been doing a lot of reminiscing lately. I not only have 8 years worth of recipes on FFF, but 8 years of life on the website. Never did I ever think I'd be able to read about that time I got my first food processor for Christmas or how many hours a week I worked in 2013 to get this business off the ground. I never thought I'd become a writer, perhaps because I've always been more of a creative, but over the last 8 years, that's exactly what I've become.
Today, I wanted to do a little recap post of 2018 so that in 10 or 20 years I can read back and see exactly how amazing this year was for me. Don't get me wrong, I had my fair share of bumps this year, but all in all 2018 was a pretty fantastic year for me…especially since 2 major life events happened within just a few months of each other.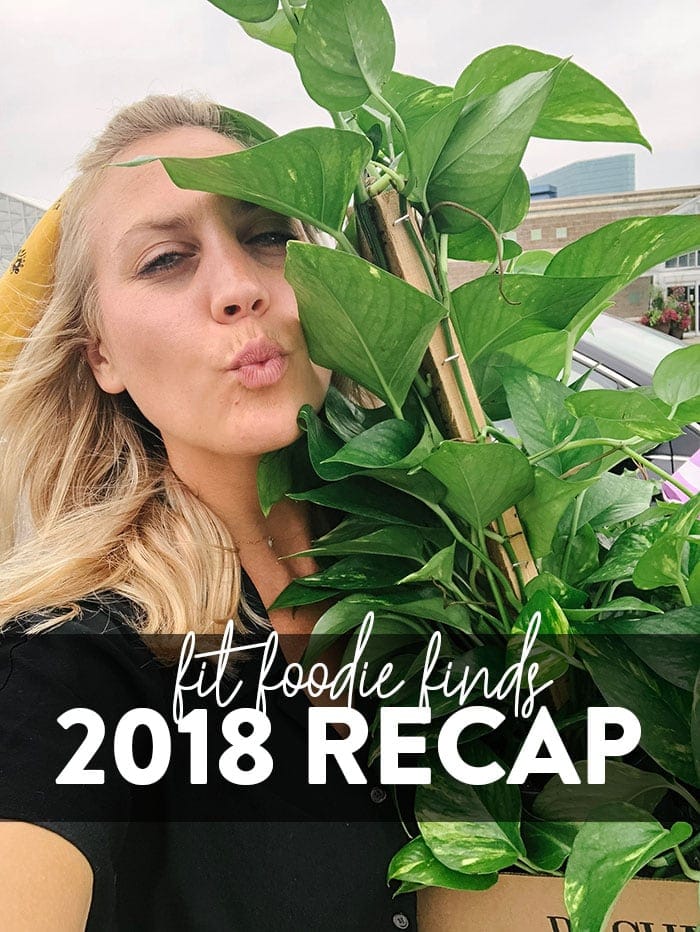 We Bought a House!
After Mark moved here in 2017, it was only 12 months before we bought a house of our own! Mark adjusted so well to Minneapolis and the timing just felt right, so we started looking for a home of our own in April of 2018. I loved the whole house search thing and I would do it again in a heartbeat. It took us 3 months to find our little bungalow, and we're in love. What I'm really excited for is the continuation of making our house our own. Updates and renovations have proven to be a struggle because our projects have been pushed back and back, but I guess I should have known. That's the one piece of advice I kept hearing over and over…nothing ever happens on time!
We just got our Velux skylights installed in the kitchen (more on this later), and windows and the downstairs reno should finally be starting after the New Year! YAY.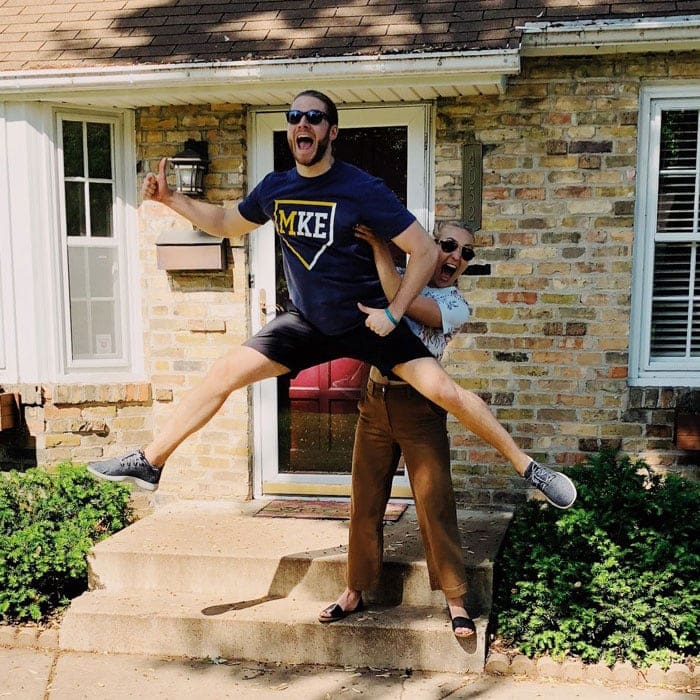 Read more about how we saved for a house HERE and our home buying journey HERE.
We Got Engaged!
If you would have asked me in 2008 about my future husband, I would have hoped it was Mark Funke…but thought there was no chance in hell that life would bring us back together. Mark and I got engaged during our trip to Washington in August. I just realized that I never wrote a blog post about the engagement, but I have posted about it on Instagram. You can read about it HERE.
I will give you a little wedding update, though! The date is set and we're getting married in Minneapolis on March 23, 2019. We decided a long engagement wasn't for us and March seemed like a better time than ever. I'll make sure to do a wedding update blog post sometime soon because I have a lot to say about this nutty industry 😀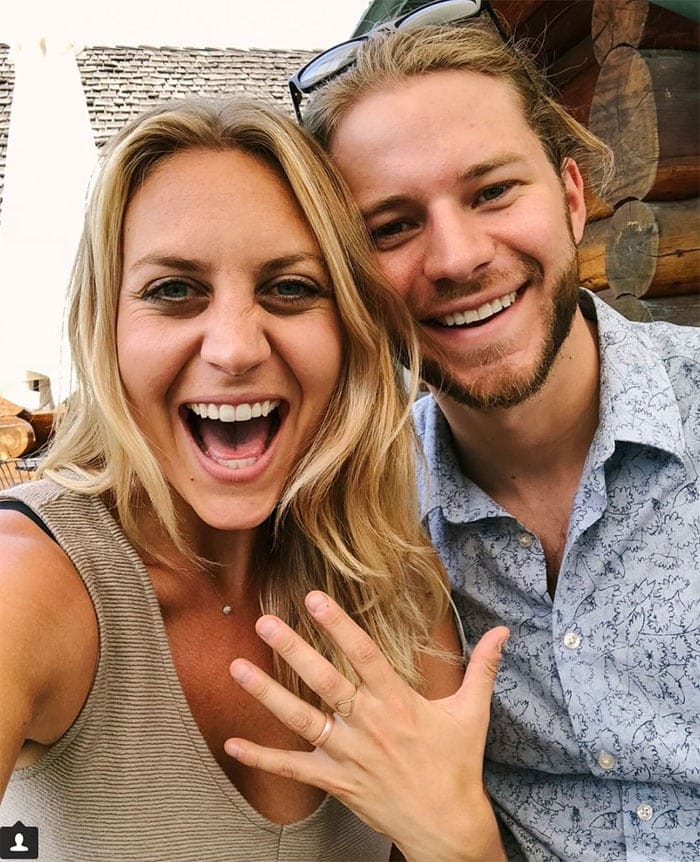 Places I Traveled
2018 was a big year of travel! From northern Minnesota to Costa Rica, I experienced so many different parts of the world. As I move into 2019, I don't expect my travel to ease much AND Mark and I get to go on a honeymoon! We're taking recommendations!

Boundary Waters Minnesota: our annual BWCA trip never disappoints. This year we went out of Seagull outfitters and ventured on a 4-day trip where we saw max 10 other people! We got lucky with the weather, minus day 1 where we canoed through the craziest wind I've ever paddled through!
Red Rock Canyon Nevada: Our annual Fit Foodie retreat took us to Las Vegas, Nevada…but guess what?! This wasn't your average Vegas trip. The team took our adventure into Red Rock Canyon where we did an 11-mile hike in crazy heat and also climbed outside for the first time!
Costa Rica: It's been way too long since we did a sister trip, and this year Mark and I headed to Costa Rica with my sister Michelle and brother-in-law Ben. We explored the rainforest, a volcano, and then headed to the most amazing Airbnb that was situated on a coffee farm on the side of a mountain!
Park City, UT: Hersh family ski trips are my FAVORITE. This year we did a little something different than Colorado and skied Park City! It was my first time skiing on this mountain and WOW am I excited to go back in February. Park City is so close to the airport that the accessibility is just incredible.
Washington State: This is a trip I will NEVER forget…mostly because it's where Mark and I got engaged, but also because Mark and I did all of our favorite things on this trip –> spend quality time together, explore the outdoors, drink, eat, AND spend time with friends! Our friends Will and Lindsey got married, which is what brought us out there in the first place and their wedding was one of the most fun weddings I've ever been a part of.
Boise + McCall, ID: These two places are a continuation of our Washington State trip. We extended our stay in the PNW to visit our friends Sam and Jake in Idaho. I LOVE Boise and I'm so glad that we bopped up to McCall because it's BEAUTIFUL. If you ever get a chance, I highly recommend renting an Airbnb and staying for a few days! Outdoor paradise, people.
San Francisco, CA: One of my best friends got married! Davida's wedding in San Francisco was such a fun getaway and I'm already itching to go back out there to visit her and Curt.
Team Fit Foodie Expansion
After three years of talking about it, we were finally able to bring Emily on full time to Fit Foodie Finds. As a business owner, expanding is terrifying. It's a big risk to be able to allocate $$ to another full-time salary, but I think this risk is one of the best I've taken in a long time. It's been such a joy to have Emily full-time. Not only have Linley and I been able to work less, but having 3 people on a team is just better than two 😛 The three of us complement each other and have big dreams and aspirations for Fit Foodie Finds. I'm so excited to be able to move into 2019 knowing that I have such a solid force with me. We're shooting high next year and I CANNOT WAIT to kill our goals.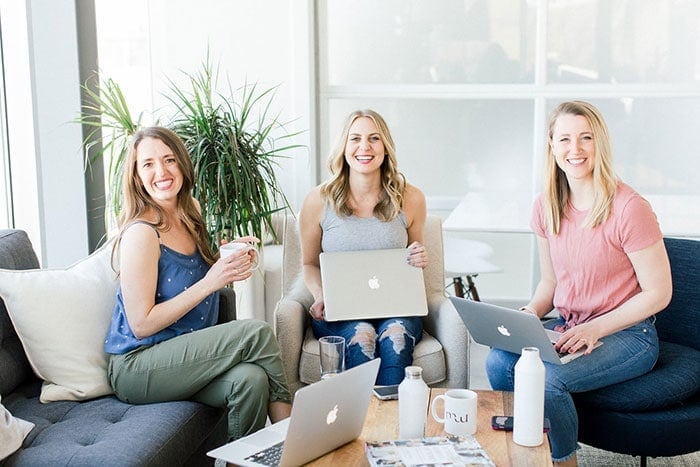 Health & Fitness Update
This has been the year of change for me when it comes to fitness. Because of my injuries (that are still lingering), I've had to really pull back on the high-impact and heavy strength training workouts. AKA everything that I was used to. The team and I decided to try ClassPass for about 6 months to start incorporating lots of different kinds of workouts into our regime to see if changing it up would help my neck and shoulders. From there, we were introduced to some new gyms that we really love!
Current fave gyms in Minneapolis
Alchemy 365
Minneapolis Bouldering Project
Switch
Fly Feet
Barre 3 Edina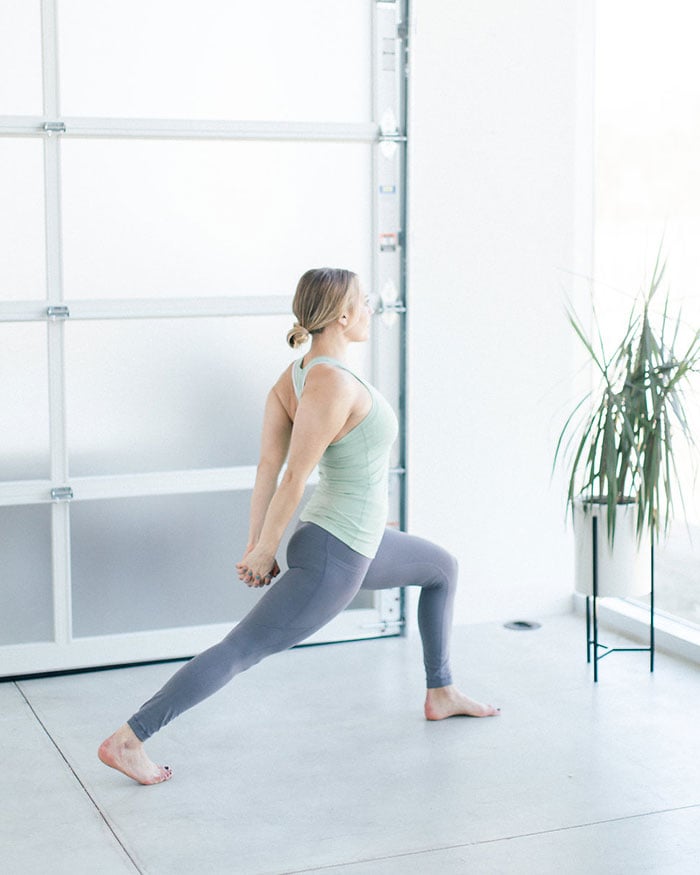 Favorite Content of 2018
Last but not least, I couldn't help but share some of my favorite content from 2018. From recipes to raps to hair tutorials, I am so happy with the direction we've taken Fit Foodie Finds. Check out some of our favorite posts from 2018!
This year was the year of the Instant Pot, nut butter cups, and so many good soups and chilis (holy crap!).
Recipes
Lifestyle