Crock pot season is here and it's time to start making all of your favorite healthy slow cooker recipes NOW. In this post, we've rounded up some of the best healthy slow cooker meals from Fit Foodie Finds + from other popular food-based websites on the Interwebs.
We know that you guys love your slow cooker because some of our most popular recipes on Fit Foodie Finds are our healthy slow cooker recipes. From breakfast to lunch to desserts, the slow cooker (we call it a crock pot here in MN) is one of our favorite ways to cook anything and everything. When I say cook, I mean meal prep because most of the time you can make food for the masses in your crock pot. That's why most of our crock pot recipes are actually crock pot meal prep recipes!
All Things Slow Cookers
Let's talk about slow cookers for a second here.
If you don't already have a slow cooker, you get your ass to the store and buy one and
We love THIS slow cooker. We love it because it's big and because it does a great job (speaking from experience). There's nothing worse than a slow cooker that's too small and that doesn't get as hot as it says it does.
Popular Slow Cooker FAQs
Now, it's time to feast your eyes on all of Fit Foodie Finds's best healthy slow cooker recipes + a few from our friends on the internets! You'll find healthy slow cooker meals that are both meat-filled and plant-based. You'll also find crock pot meal prep recipes galore featuring many vegetarian lunches, dinners, delicious breakfast recipes, and then some! 
Slow Cooker Breakfast Recipes
Let breakfast be a cinch with our favorite healthy slow cooker breakfast recipes! Here you'll find slow cooker oatmeal recipes, breakfast egg casserole, slow cooker French toast, and more!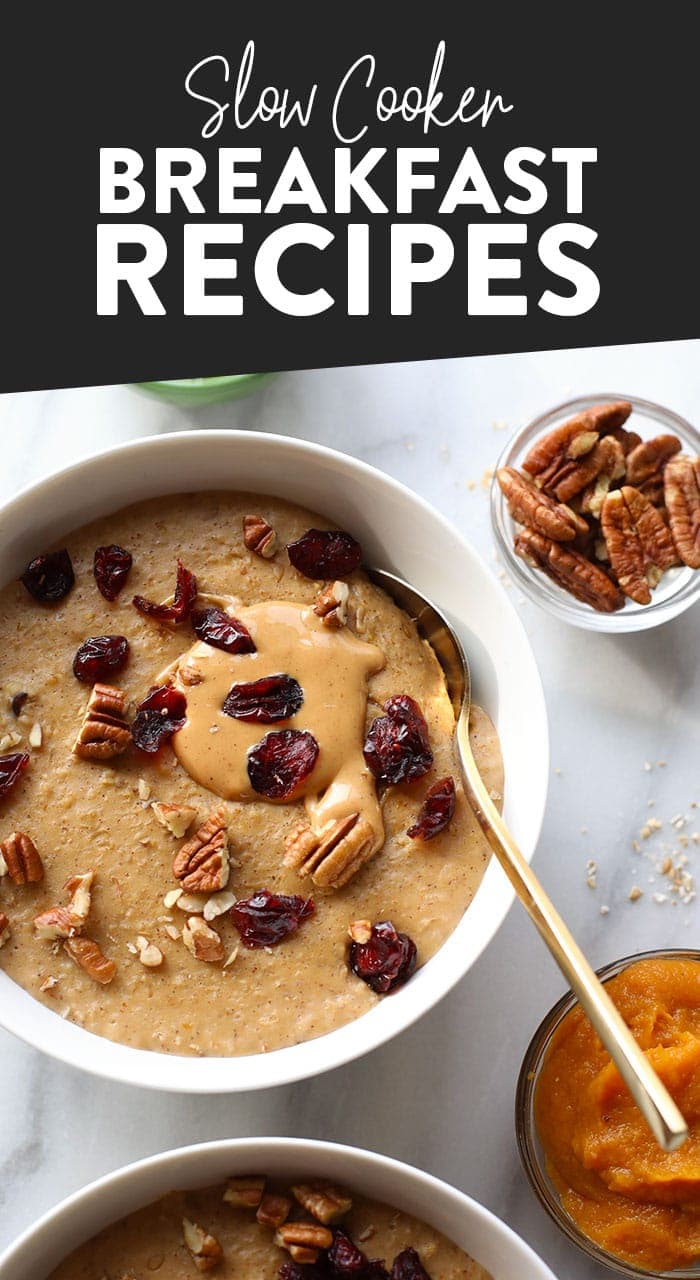 Healthy Slow Cooker Lunches & Dinner
Step up your crock pot meal prep game with lots of lunch and dinner recipe inspiration below! We've got healthy slow cooker meals for the meat lovers and the plant-based people, too!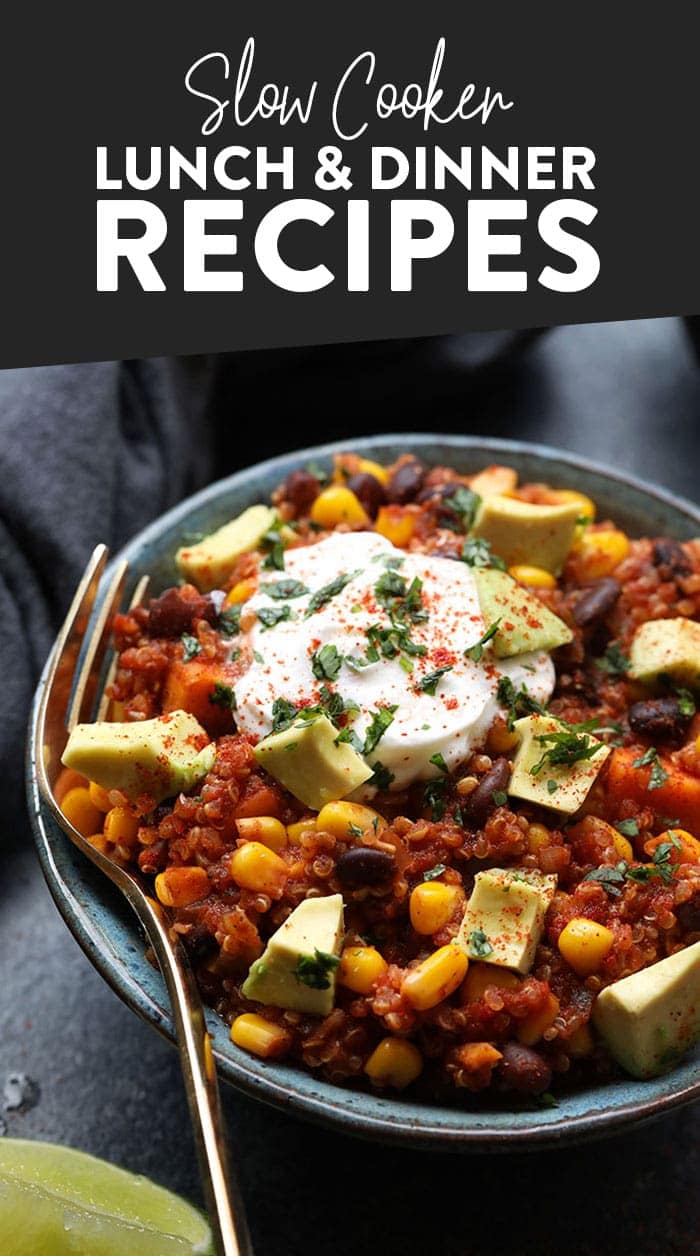 Other Healthy Slow Cooker Recipes
Looking for snacks and/or desserts that can be made in your crock pot! Here are a few healthy slow cooker recipes to fuel your cravings!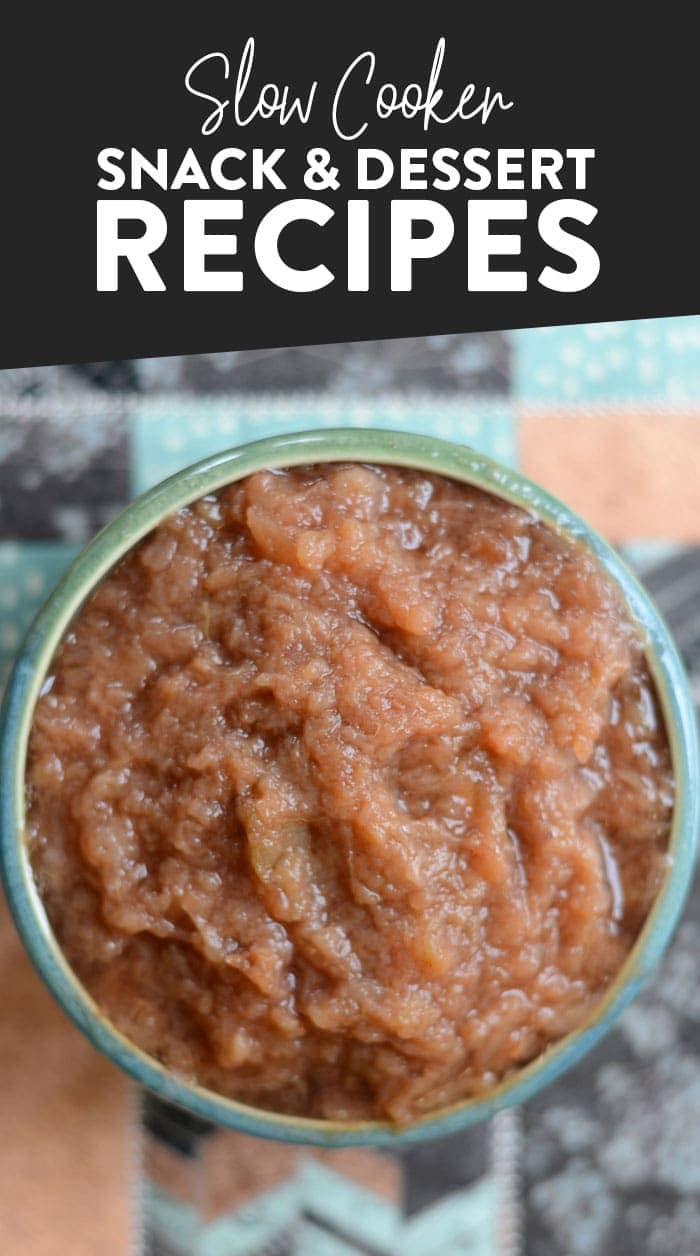 Honey, I'm homeeeee! The last 4 weeks have been IN. SANE. I traveled to 5 different places including Wisconsin, Arizona, Denver, New Jersey, and New York City. Guess what? I am home in Minneapolis until Thanksgiving shenanigans start in November minus a quick trip to Madison for the Badger Homecoming (I'll be wearing a Minnesota shirt under my red shirt).
I can not begin to tell you how happy I am to be home. I'm happy to be sleeping in my own bed. I'm happy to be working out on my own schedule. And I'm happy to be making my own food. I'm especially happy that this week and next is peak leaf changing in the Twin Cities. You bet yer bippy I'll be making my way to the St. Croix and Lebanon Hills to fully take advantage of these beautiful colors.
Xoxo,
Lee