All the Festive Thanksgiving Cocktails your heart desires! You've got your Turkey Day menu planned, but don't forget about the drinks! From hot cocktails to refreshing drinks on ice to the most festive mocktails, we've got you covered.
Whether you're looking for hot cocktails to sip on or refreshing cold cocktails, we got you! From mulled wine to hot apple cider to refreshing infused waters and everything in between, you'll never be at a loss for cocktail (and mocktail!) ideas again.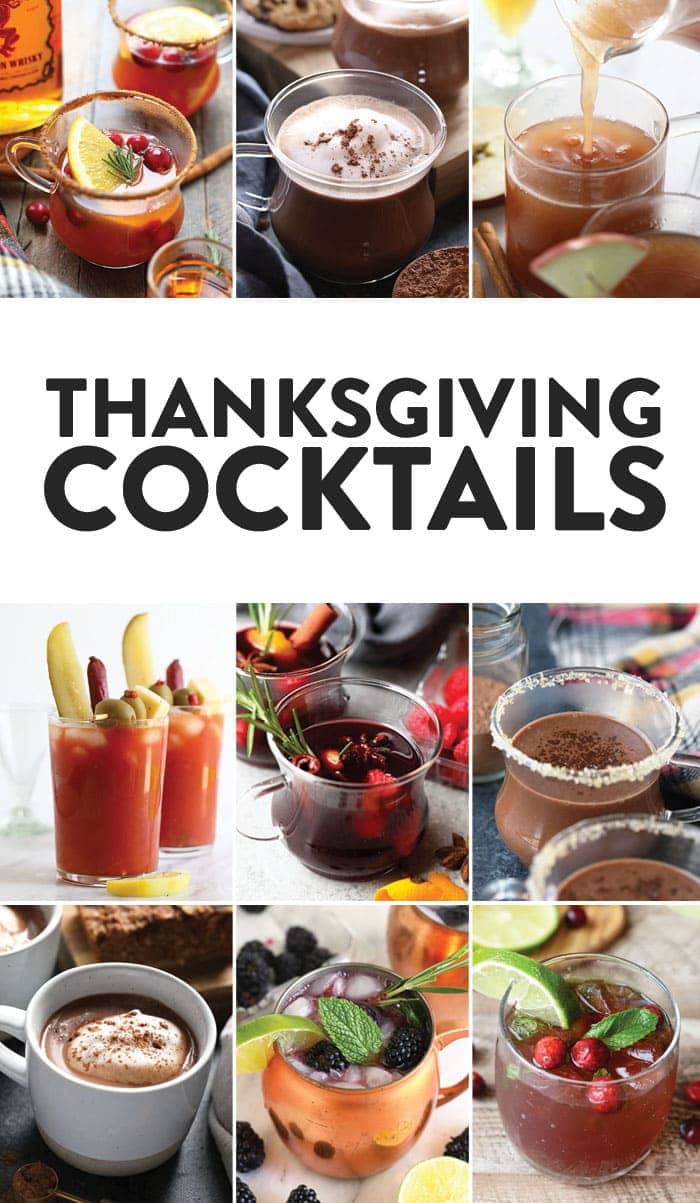 Our Fave Thanksgiving Cocktails
You've got your menu planned, but now it's time to decide what to bring to drink! From festive hot cocktails to mocktails to refreshing chilled cocktails and more, these fun Thanksgiving cocktails will leave you with too many drink options and not enough time — read on, friends!
Hot Drinks
There's nothing like sipping on a toasty drink in the fall or winter, and we've got everything from hot apple ciders to hot toddies to spiked hot chocolate and more.
This Spiked Apple Cider is a boozy twist on our traditional apple cider recipe that's been a Fall favorite for years. Make a large batch to serve a crowd, or pour a single serve spiked cider tonight. Cheers!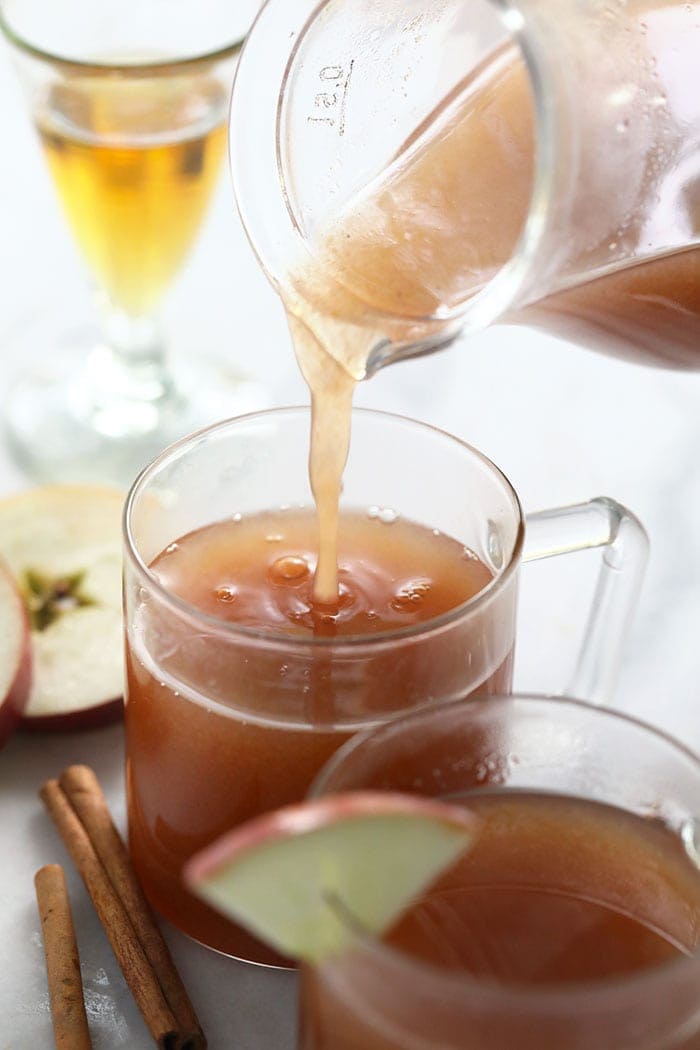 Spiked hot chocolate?! YES PLEASE! You're going to love this dairy free hot chocolate recipe because it's spiked with a little bit of amaretto and made with almond milk and maple syrup!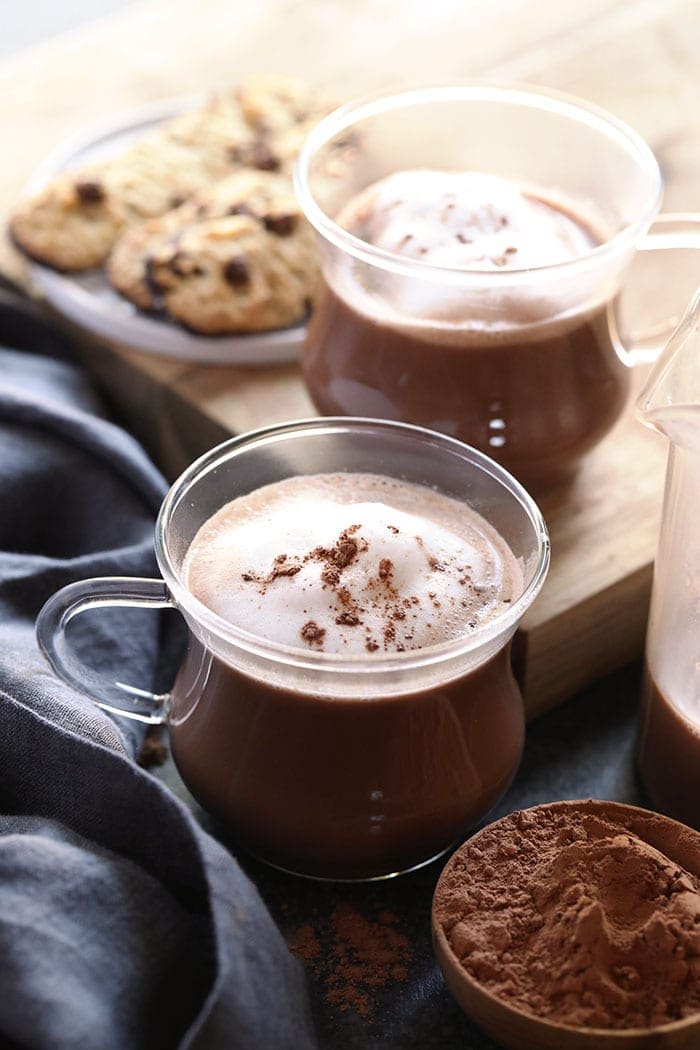 Warm your soul with this homemade hot toddy recipe! This adult beverage mixes the hot toddy ingredients of cinnamon whiskey, apple cider, and citrus for a delicious winter drink. It is the perfect winter cocktail for any occasion!
With just a few simple ingredients you can make your guests this delicious, spicy raspberry mulled wine. This raspberry mulled wine recipe is perfect for a cool Fall day or the holidays!
This decadent, spiced coconut hot chocolate is made with full-fat coconut milk, a mixture of warm spices, and maple syrup. It's both vegan and paleo-friendly, perfect for the health-minded people out there!
Get all hot drinks HERE.
Cold Drinks
Ahh, refreshing Thanksgiving cocktails! Whether you're looking to serve drinks with brunch (hai, bloody mary!) or you're mulling wine as you cook that turkey, read on for delicious chilled Thanksgiving cocktails you don't want to miss.
Get fancy this holiday season and make these delicious cranberry mojitos. Their festive, easy, and will steal the show with your friends and family!
We're sharing an easy sangria recipe that you are going to love! Red wine sangria is made with your favorite Spanish red, orange juice, rum, and tons of sliced citrus.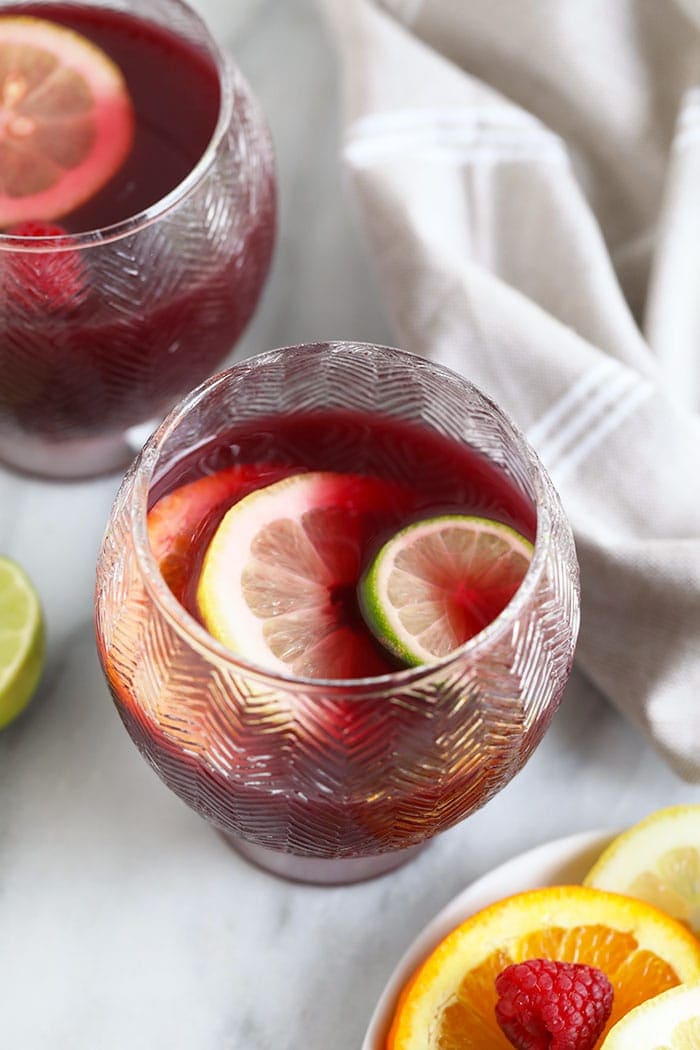 Start your next weekend brunch off with this bloody mary recipe! Forget those store-bought mixes and make this homemade bloody mary recipe in the comfort of your own home. Don't forget all the meat sticks, cheese, and fermented goodness that goes along with the perfect bloody mary, too!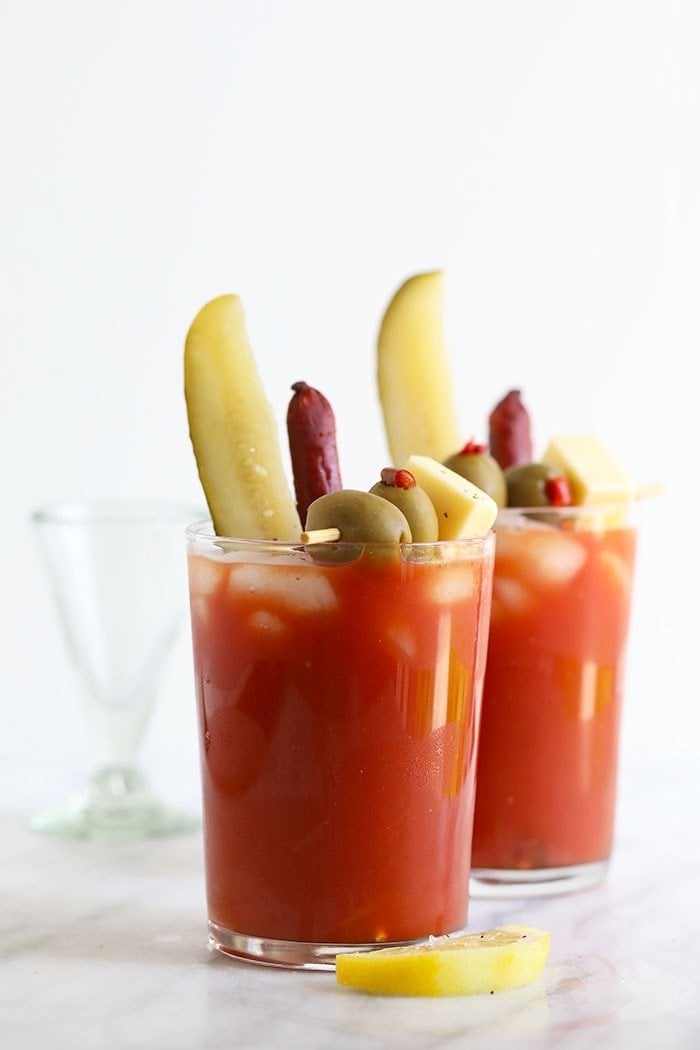 There's nothing better than an ice-cold Moscow Mule. Who's with me? Learn how to make our Blackberry Moscow Mule recipe in less than 5 minutes. Plus, we're sharing which Moscow Mule cups are the absolute best.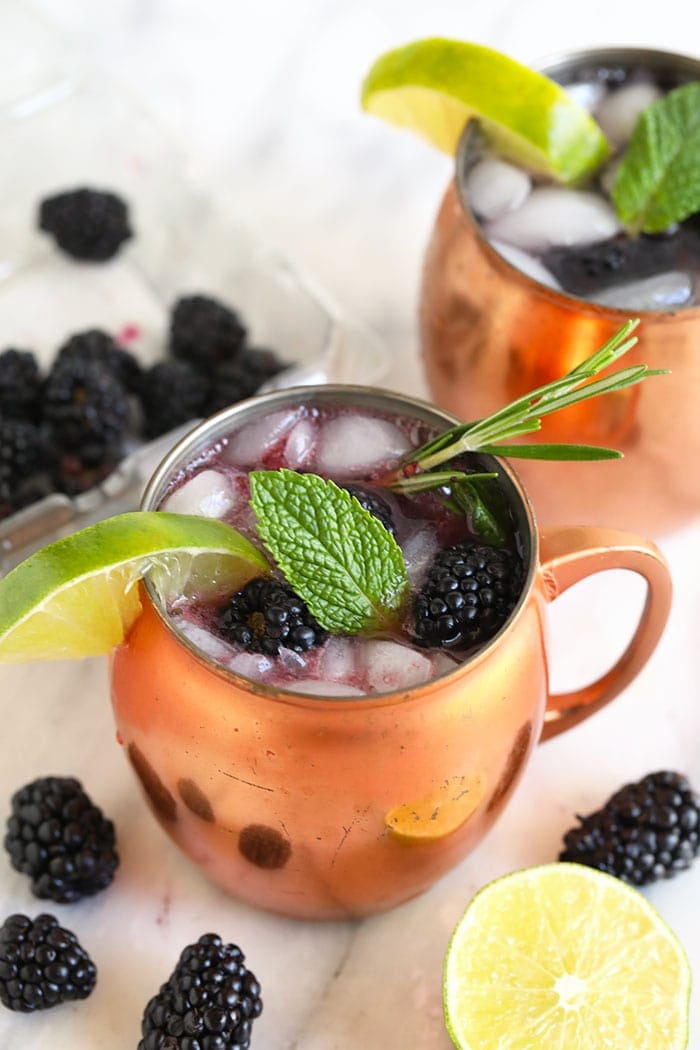 It's happy hour time! Make thisHoney Greyhound Cocktail for a refreshing cocktail that is delicious, naturally sweetened, and perfect for a night out on the patio or the perfect cocktail to mix up when you have friends over.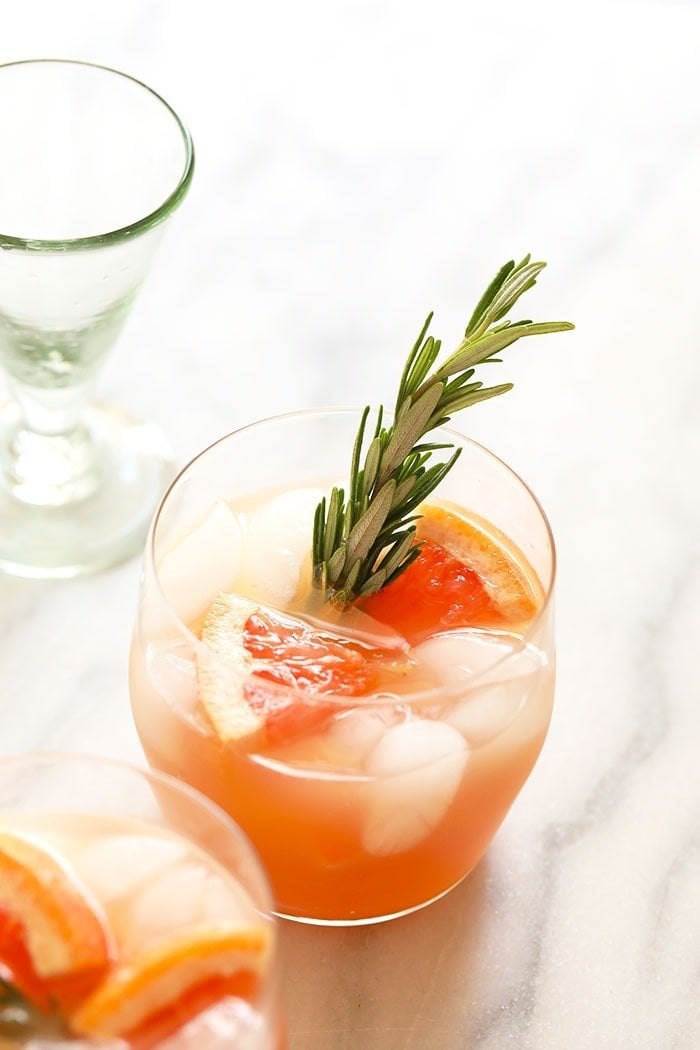 With just simple 3 ingredients you can make the most delicious, flavor-filled classic Moscow mules perfect for any evening!
Take your brunch drink up a notch and make a beermosa! Forget the champagne and add mix your favorite beer with some orange juice for the perfect brunch cocktail this holiday season!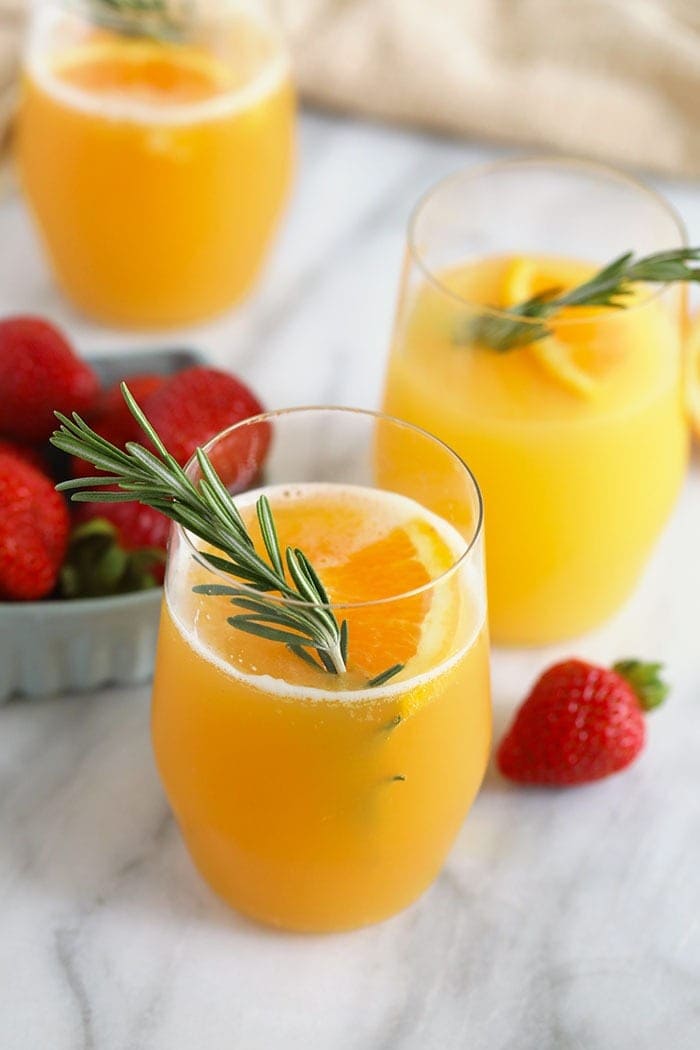 Get all cold beverages HERE.
Mocktails and other Non-Boozy Drinks
Festive Thanksgiving cocktails don't have to be boozy! From refreshing infused waters to chai tea lattes and more, you'll want to bookmark these recipes to make all holiday season long.
Do you love kombucha? Us too! We mixed kombucha with lemonade to create a delicious and refreshing kombucha lemonade. No joke, this kombucha lemonade tastes pretty much like an Arnold Palmer.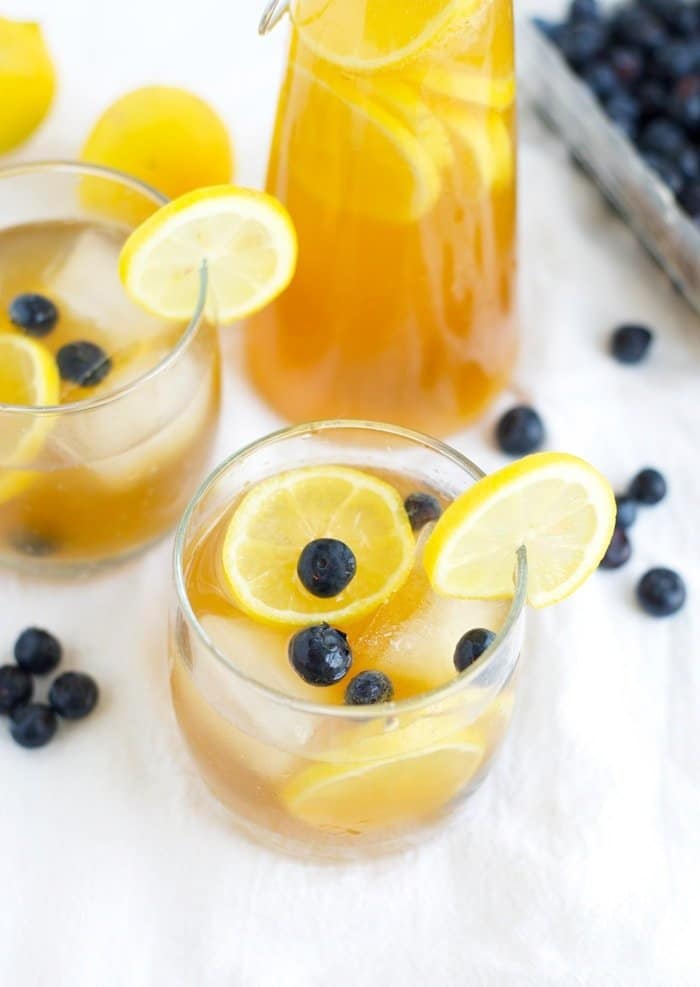 Fruit Infused Water never tasted better! These 4 delicious fruit infused water recipes include pomegranate juice ice cubes for a flavor burst you'll love. Stay hydrated with these refreshing and easy to make fruit infused waters!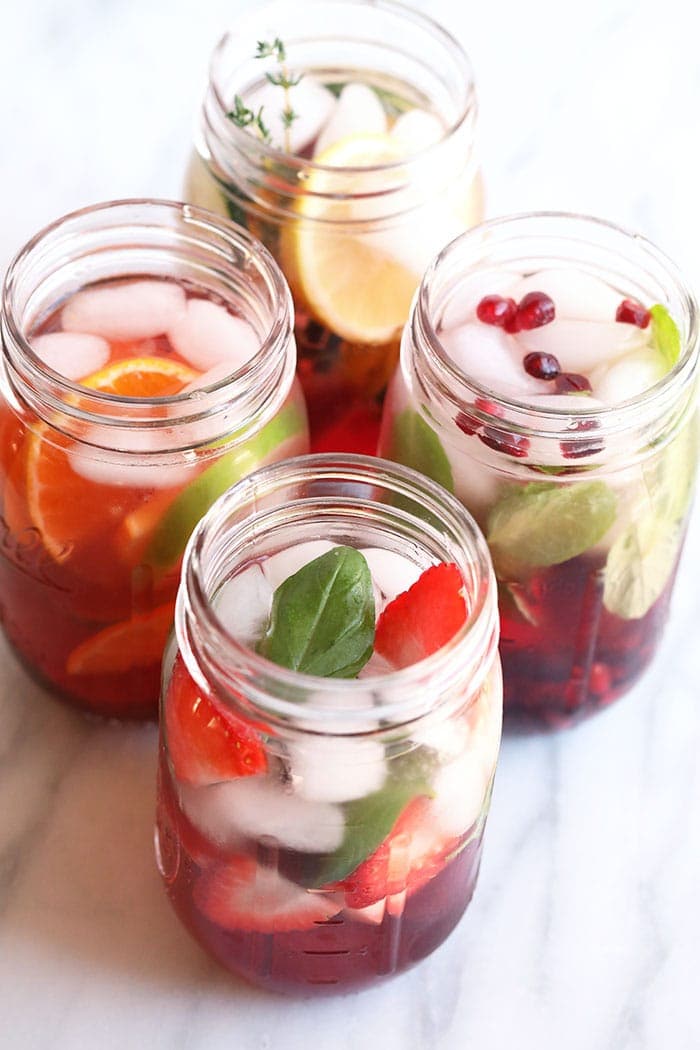 Whether you are a coffee drinker or a tea drinker, this almond milk chai tea latte is a great source of antioxidants and is a great way for you to get a boost of caffeine! Add this chai tea latte to your morning routine or make yourself a mug for a mid-afternoon snack!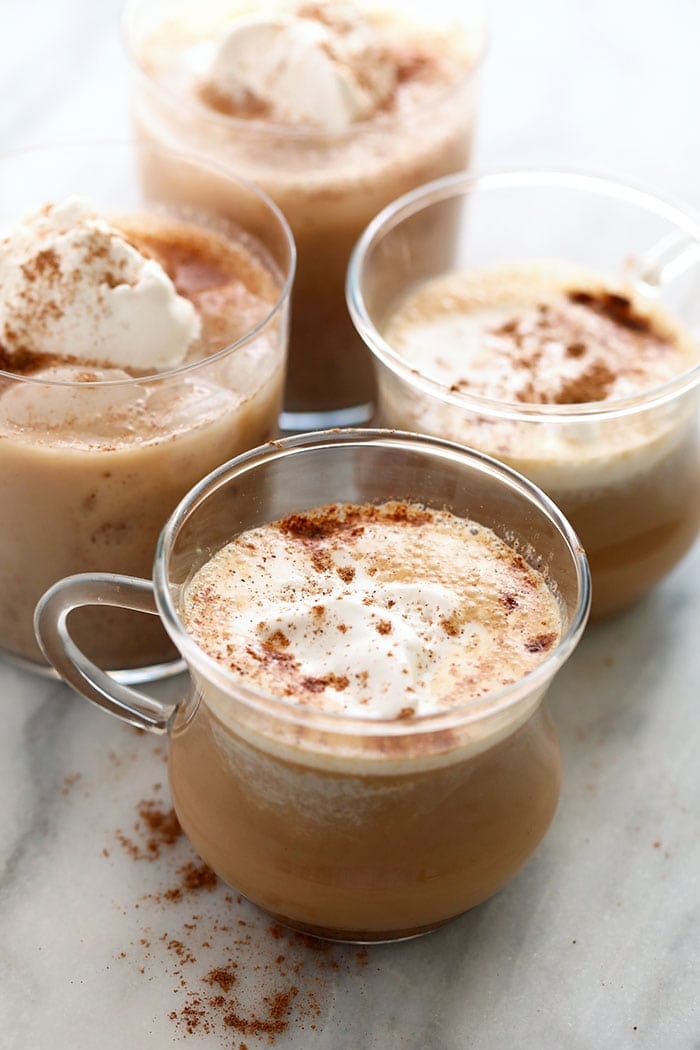 Vegan Chai Hot Chocolate that's ready to drink in 5 minutes! This delicious vegan hot chocolate is low calorie, creamy and full of chai flavor. Make this homemade chai hot chocolate recipe today!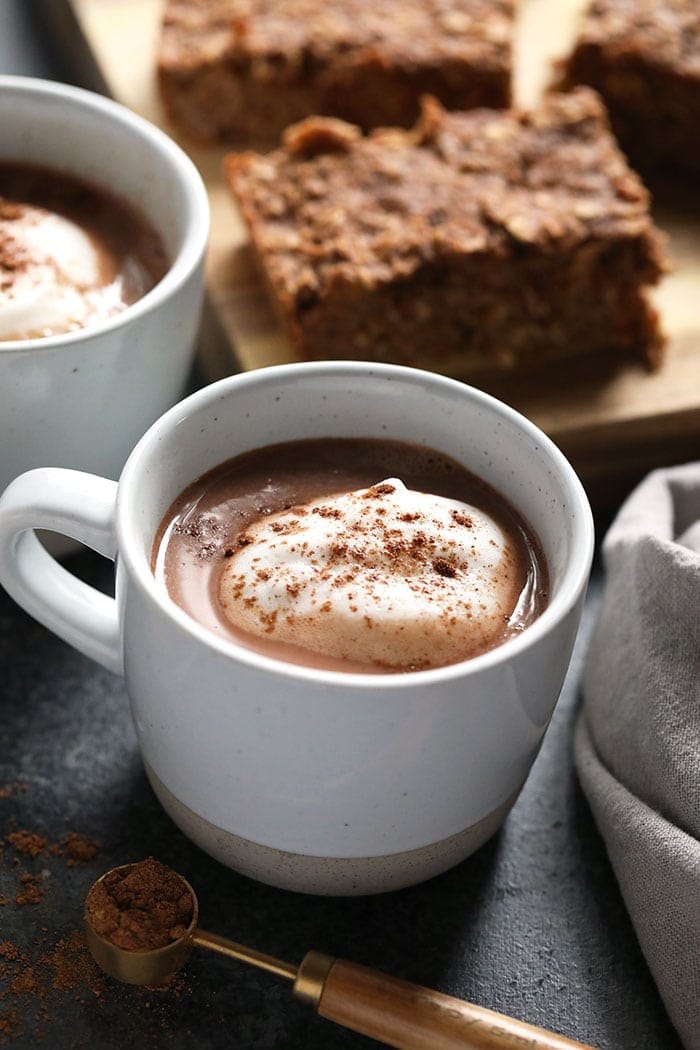 Who needs to go to a coffee shop when you can make your own luscious latte at home without an espresso machine! You're going to love this DIY Maple Pecan Latte made with cold brew and almond milk creamer.