I finally figured out the secret to getting CRISPY baked sweet potato fries! For a while there, I didn't think it would be possible…but let me tell you….the method in this post WORKS LIKE A CHARM.
Can you tell I'm excited?
I started off by doing some research on different methods to make crispy sweet potato fries. Most all of them included soaking in water and coating with some sort flour/starch, so I made sure to use both of those steps in my method! Here are the two posts I read for inspiration: Guaranteed Crispy Sweet Potato Fries via The Art of Stuff and Crispy Sweet Potato Fries via the Guilty Kitchen (which I liked best!).
One thing I did NOT do in this recipe, was use oil…which I almost always do. This step is important to omit if you are used to using oil.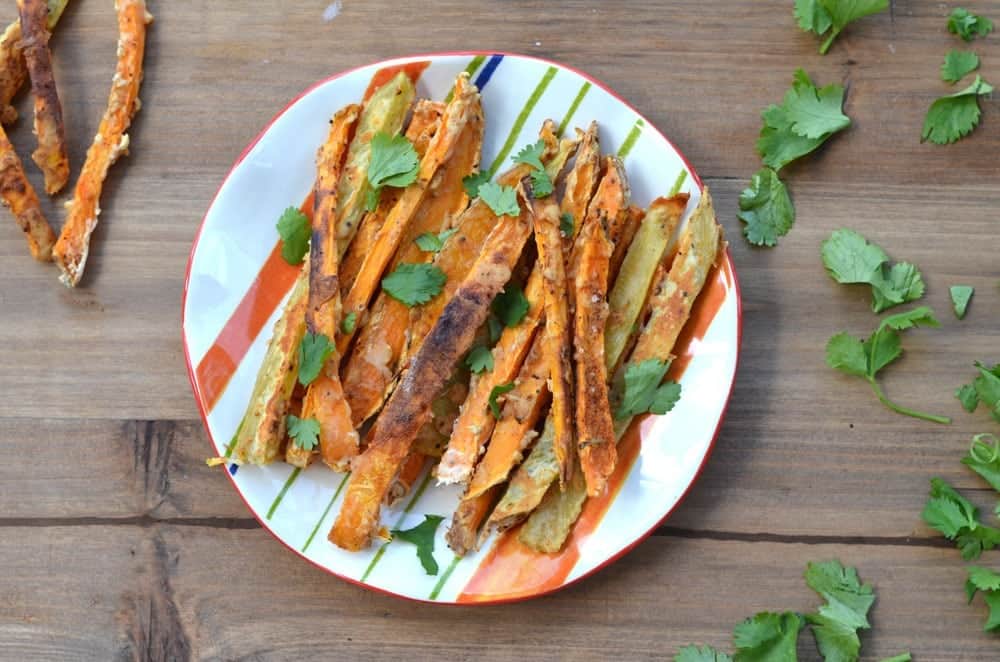 The Crispiest Sweet Potato Fries Ever
Ingredients
2 large sweet potatoes (I used 1 sweet potato and 1 yam), thinly and evenly sliced

2 egg whites
3 tablespoons gluten free flour or all-purpose
1 tablespoon steak seasoning/rub, I use Penzey's Mitchell Street Steak Seasoning
1 teaspoon garlic salt
Method
Preheat oven to 400F and line 2 baking sheets with tin foil. Lightly spray with nonstick cooking spray and set aside.

Begin by washing and slicing your sweet potatoes. The thinner you can get them, the crunchier they will get. Then, place in a bowl of water and let soak for 15 minutes.
Once they have soaked, pat dry with paper towel. Make sure all or most of the water gets absorbed. Set aside.
In a small bowl, whisk 2 egg whites. Then, transfer to a gallon size bag and place sweet potato fries inside. Shake, making sure all of the fries get evenly coated. Next, toss in about 2-3 tablespoons of gluten free (or all-purpose) flour. Shake again, making sure all of the fries get evenly coated. Then, add in steak seasoning and garlic salt. Shake again.
Transfer fries to baking sheet. Make sure the fries are evenly spread out and NOT touching each other. This is important!
Bake at 400F for about 30-35 minutes, or until they begin to brown.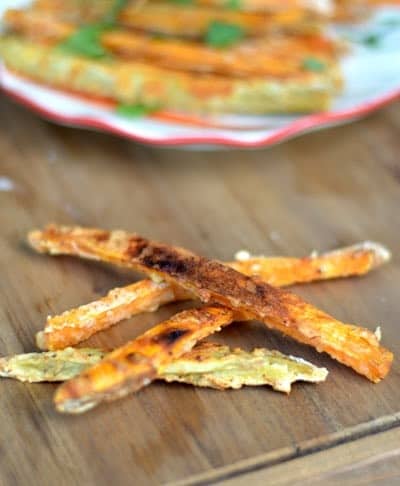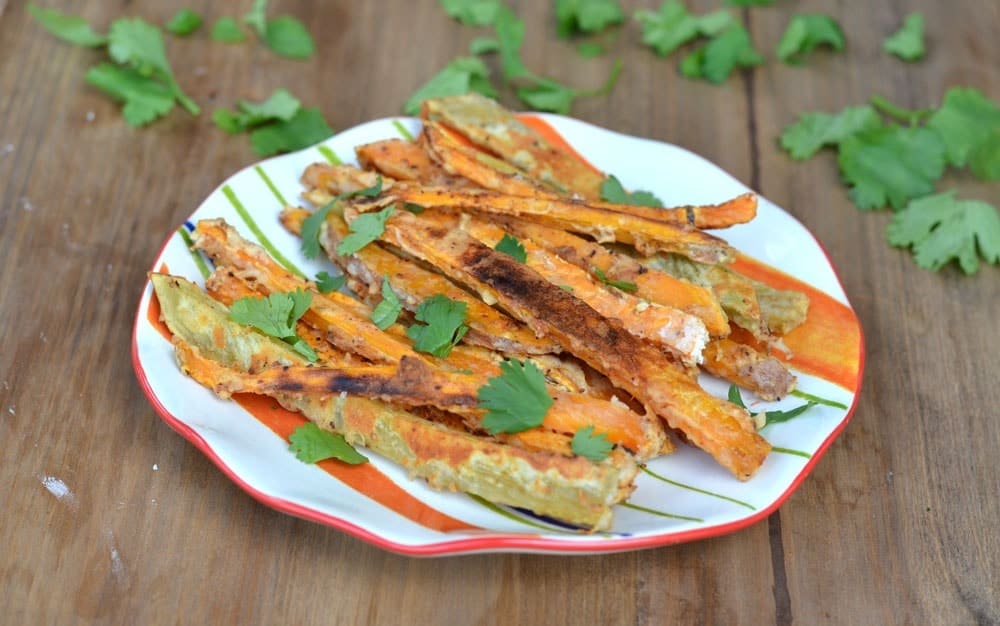 The only downfall of this method, is that there are a few extra steps…but they are definitely worth it!
Happy Thursday :)