Tis the season to start baking! We're sharing 50+ healthy cookies for Christmas today featuring healthy Christmas sugar cookies, shortbread cookies, Buckeyes, and more!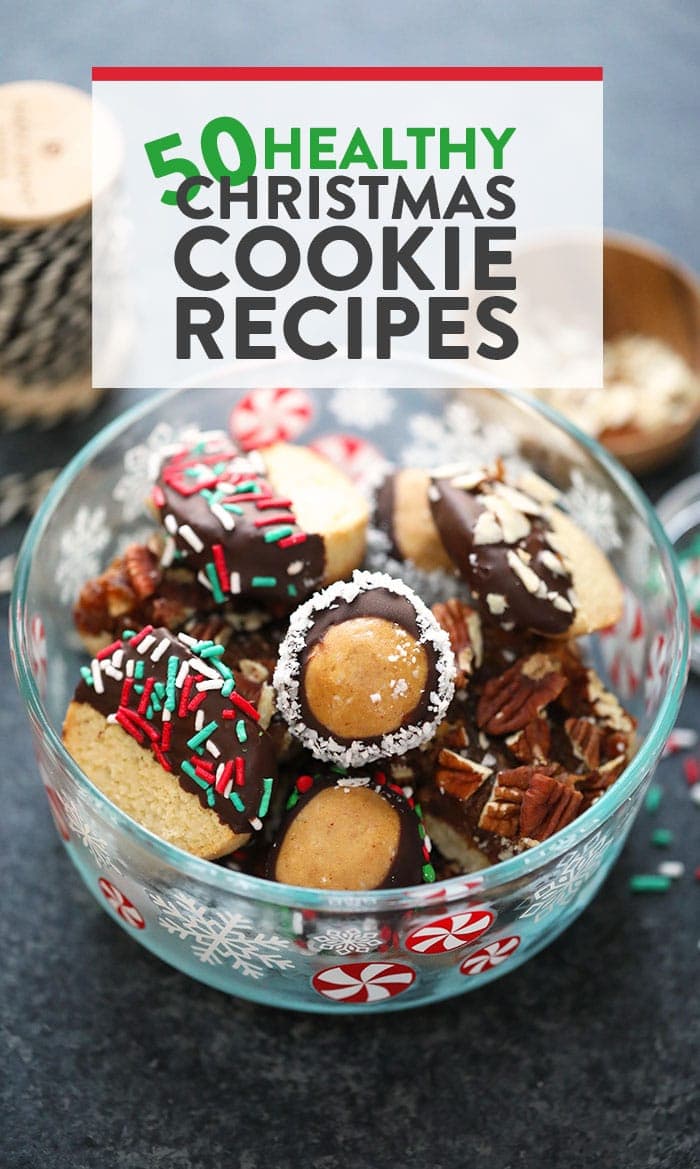 If you're a Christmas cookie lover, then you've come to the right place! Today we're partnering with Pyrex to bring you #allthehealthy Christmas cookies on the internet…including some of Fit Foodie's most famous recipes! Pyrex is our go-to bakeware food storage brand and let me tell you, I'll be giving all of my friends and family a cute little glass container (here's the one pictured) of cookies this year! I love their 2019 designs…they are adorable!
Why We Love Pyrex Glassware
Pyrex is made out of nonporous GLASS, not plastic! This keeps your food fresher for a longer period of time.
Pyrex does not absorb food odors, flavors, or stains so it will likely last longer than other food containers.
Pyrex lids seal in freshness and allow you to easily transport all of your favorite holiday goodies.
Save the planet, use glass bakeware :D
PS: you should totally check out the rest of Pyrex's holiday collection! They have some really great products.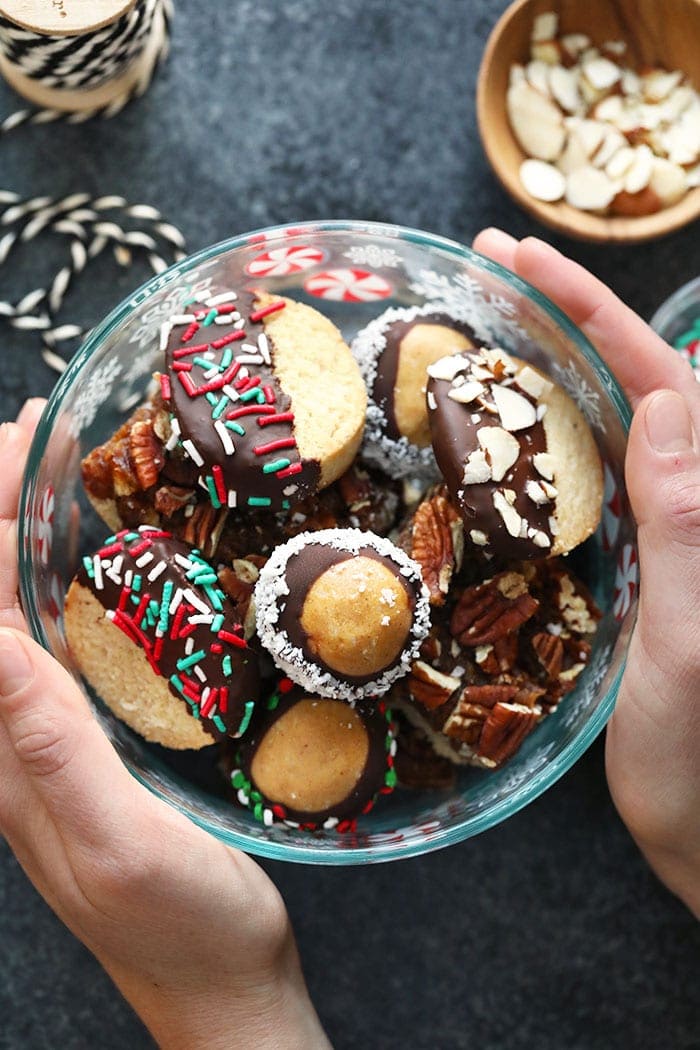 Now that you know all of the reasons why we use Pyrex, it's time to start baking! We started Christmas cookie testing a few months ago for this year and I'm so excited about all of the delicious and healthy holiday cookie recipes we have coming to Fit Foodie Finds. From Healthy Holiday Buckeyes to a yummy Christmas Sugar Cookie recipe, we've got something for everyone.
But first, here is a little list of healthy holiday baking stapes that we like to have on hand every year for holiday cooking making!
Healthy Holiday Baking Staples
white whole wheat flour
superfine almond flour
dark chocolate chips
coconut oil
coconut sugar
maple syrup
cocoa powder
ground cinnamon
ground nutmeg
ground ginger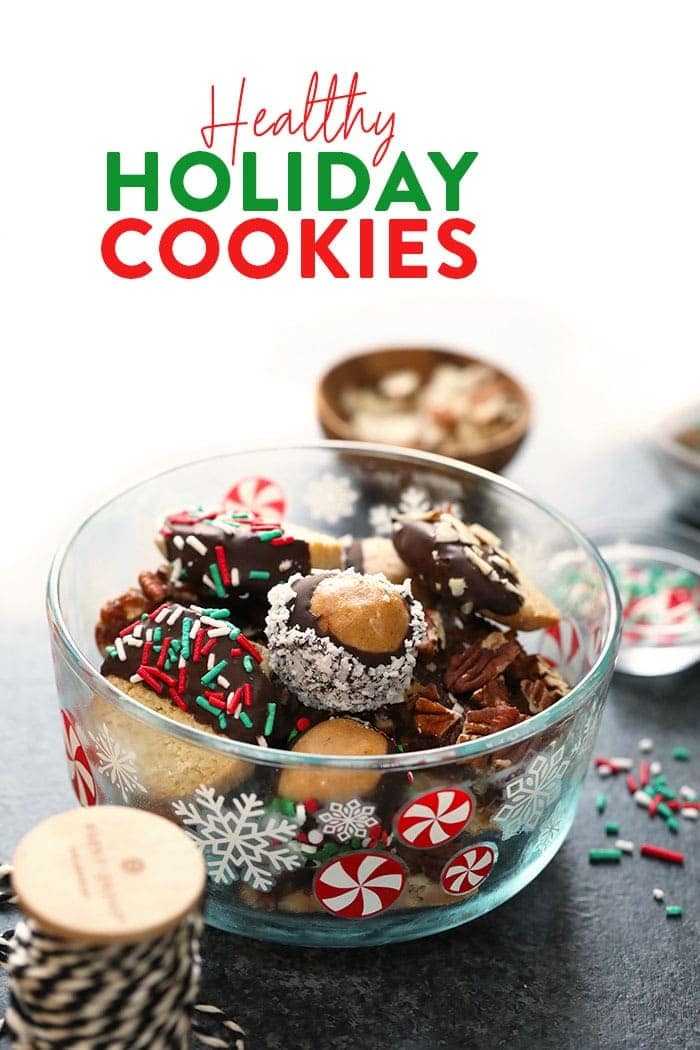 And now, feast your eyes on 50+ healthy cookies perfect for the holidays! Leave a comment letting us know what your favorite is!
Best Fit Foodie Finds Christmas Cookies

More Healthy Holiday Treats
This post is sponsored by Pyrex. I was compensated and all opinions are my own. Thank you for supporting Fit Foodie Finds!