In search of healthy sides to serve at Thanksgiving this year? We got you! From potatoes in all forms to roasted veggies to healthy salads and everything in between, you'll be finalizing your menu before you know it with these healthy Thanksgiving sides.
Healthy Thanksgiving Sides – In One Place!
Whether you're hosting Thanksgiving dinner this year or you're bringing a side dish to pass, we've got you covered with our very best healthy Thanksgiving sides. From healthier green bean casserole to cauliflower mashed potatoes to seasonal salads (+ a few of our fave holiday drinks and desserts too!). Read on, friends! And Happy Turkey Day!
Vegetable Sides
Thanksgiving dinner wouldn't be complete without delicious veggie side dishes. From roasted veggies to traditional casseroles with a healthier twist, these vegetable sides will be a crowd-pleaser at your table this year.
These Roasted Root Vegetables are such an easy and delicious seasonal side to serve this fall and winter! Simply cut the veggies, season, and roast for 45 minutes — that's it! Enjoy.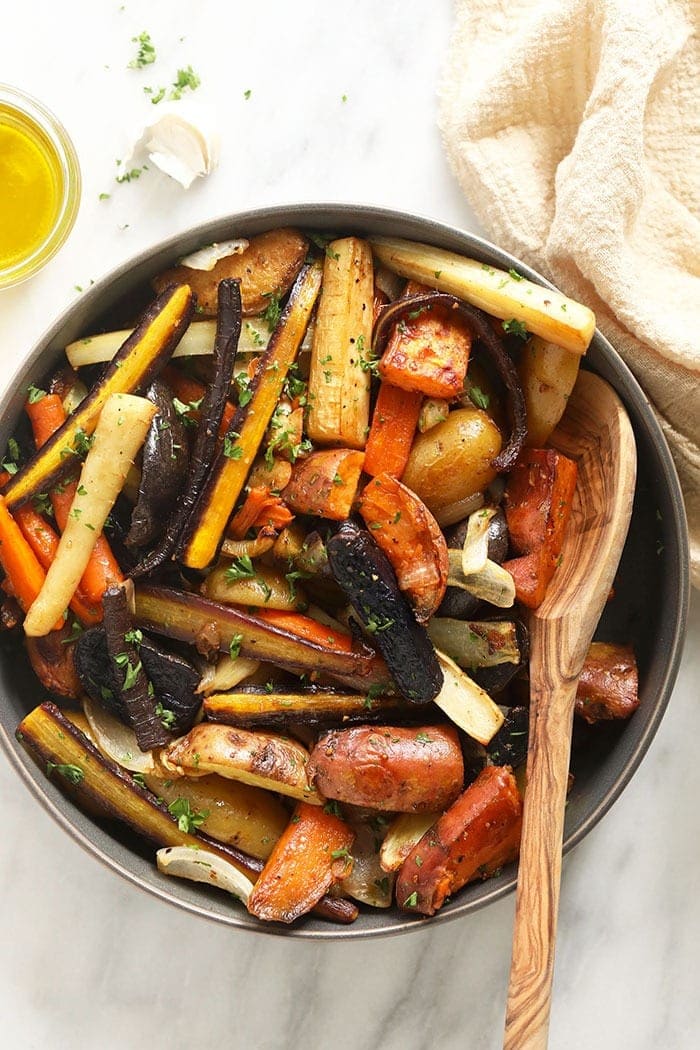 Green Beans Almondine is a fresh, buttery holiday side made with blanched green beans, a delicious slivered almond topping, and fresh lemon zest!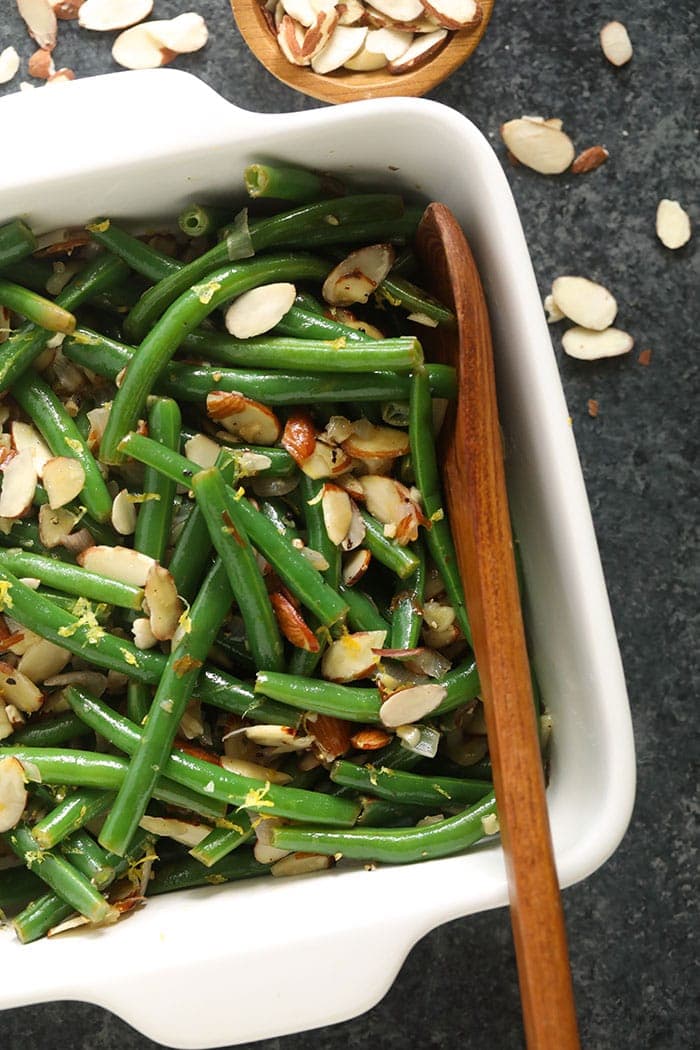 The most flavorful Skillet Cornbread made healthier with finely ground cornmeal, white whole wheat flour, honey, and coconut oil.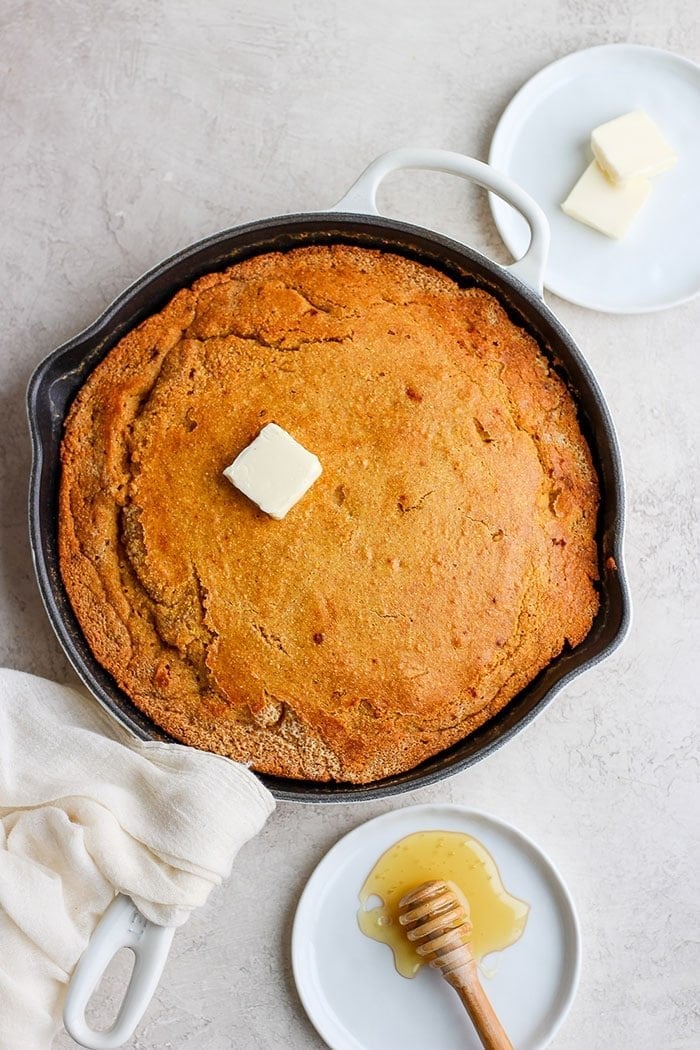 A roasted Brussels sprouts recipe that will get you crispy, caramelized Brussels sprouts every time!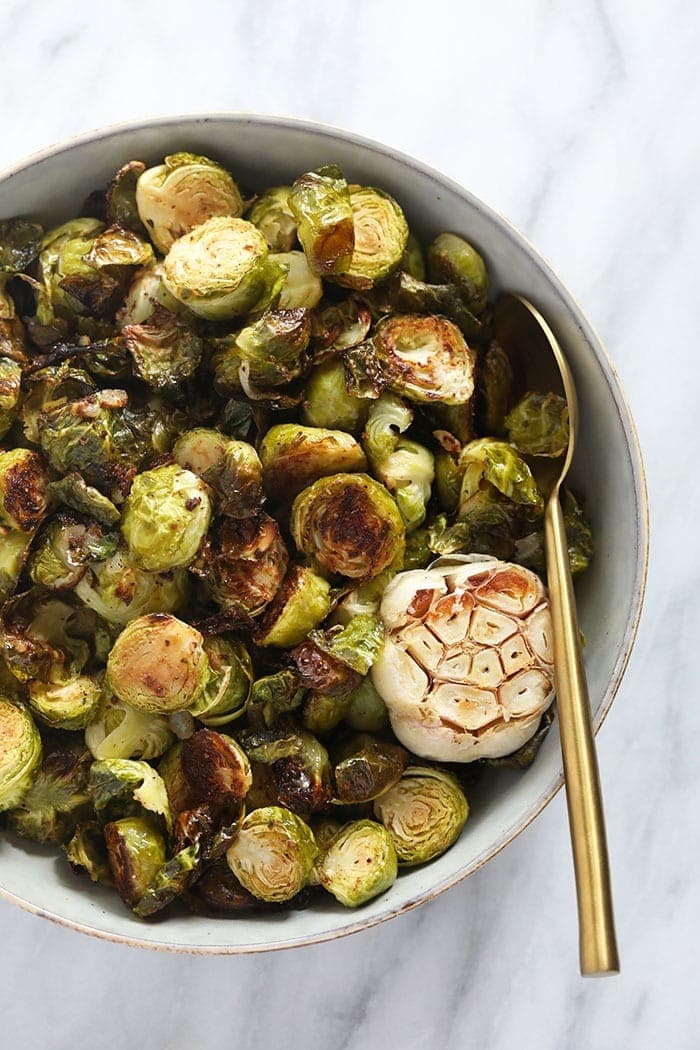 This healthy green bean casserole with crunchy onions will be your new favorite holiday recipe out of all healthy Thanksgiving recipes. It's made with fresh green beans and just the right amount of crunchy onions!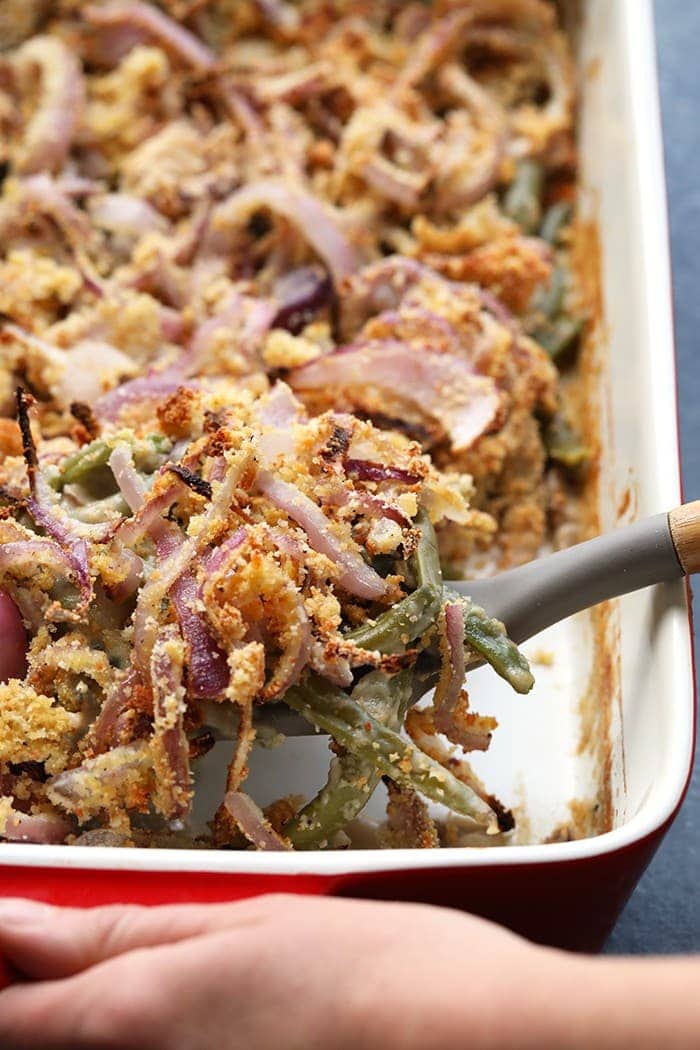 Roasted Brussels Sprouts with Bacon – the most delicious holiday side you'll ever sink your teeth in! This recipe is made with just a few simple ingredients and in less than 30 minutes!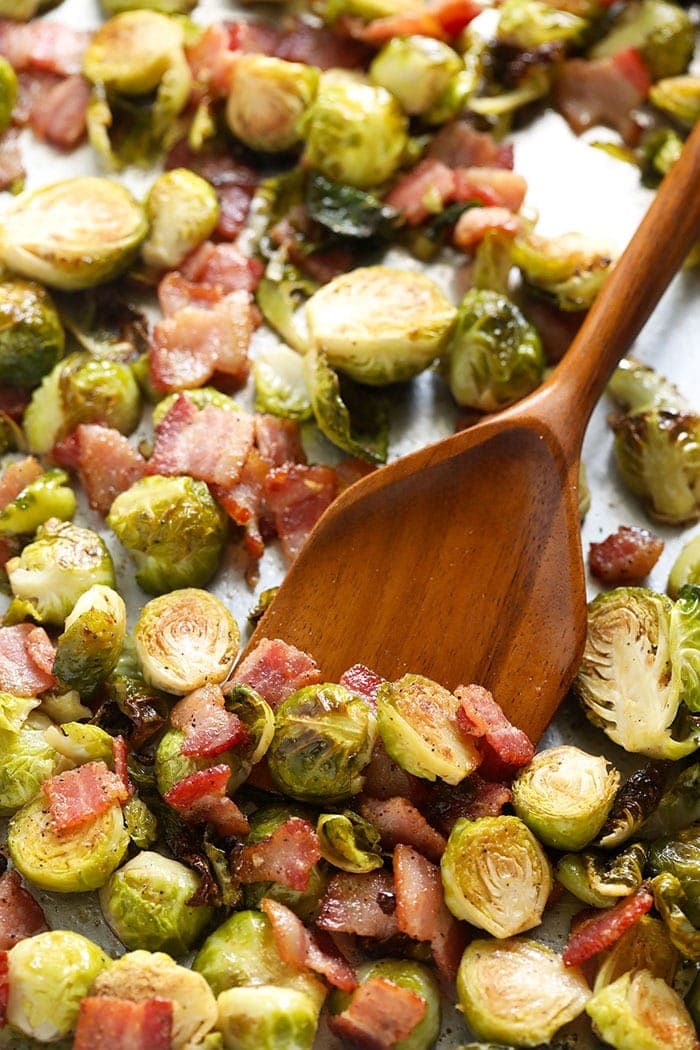 Potato Sides
Is Thanksgiving really Thanksgiving without taters!? We think not! Whether you're team sweet potato, team mashed potato, team baked potato or somewhere in-between, we've got potato recipes up the wazoo for your turkey day feast.
Mashed sweet potatoes are a silky smooth, buttery side made with roasted sweet potatoes, a whole head of garlic, and a little Greek yogurt.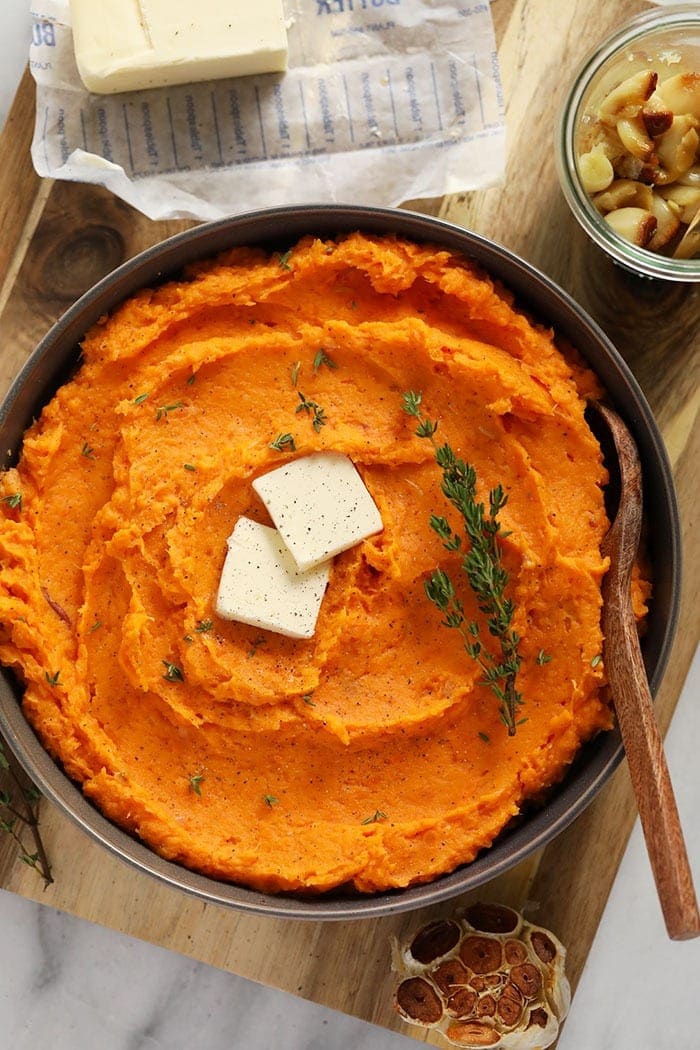 Make these cauliflower mashed potatoes for your next dinner party! They make a great low carb side dish for the holidays! Not only are they healthy, but they are insanely delicious!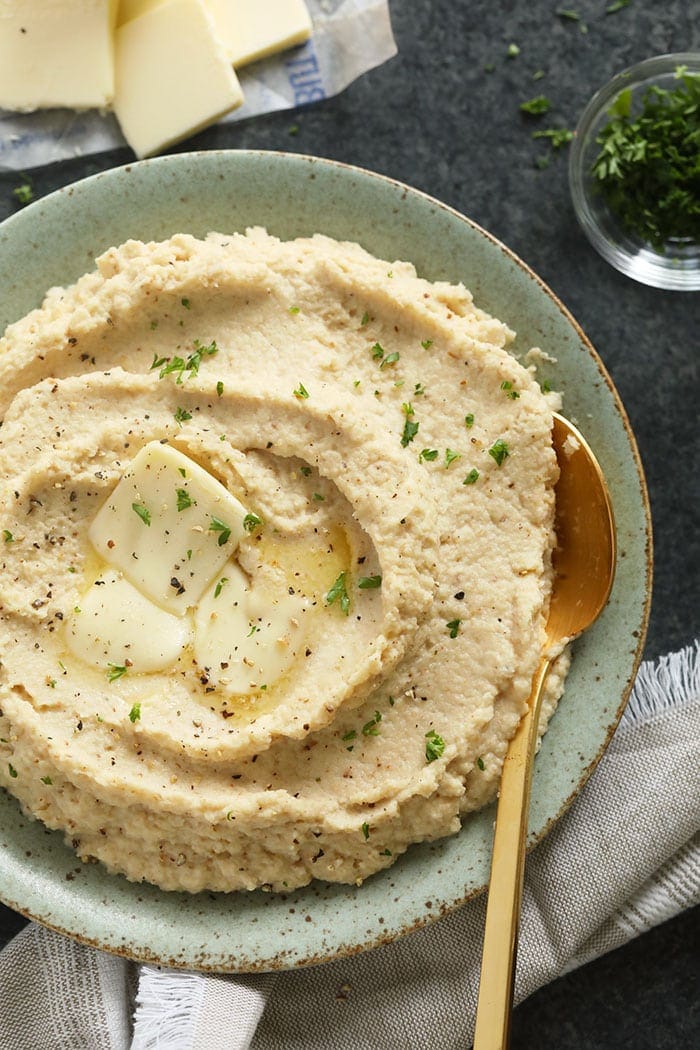 Add these healthy mashed potatoes to your Thanksgiving dinner. They're made with russet potatoes, Greek yogurt, a little bit of butter, and tons of fresh herbs for the most perfect mashed potatoes with skin on (just the way I like it!).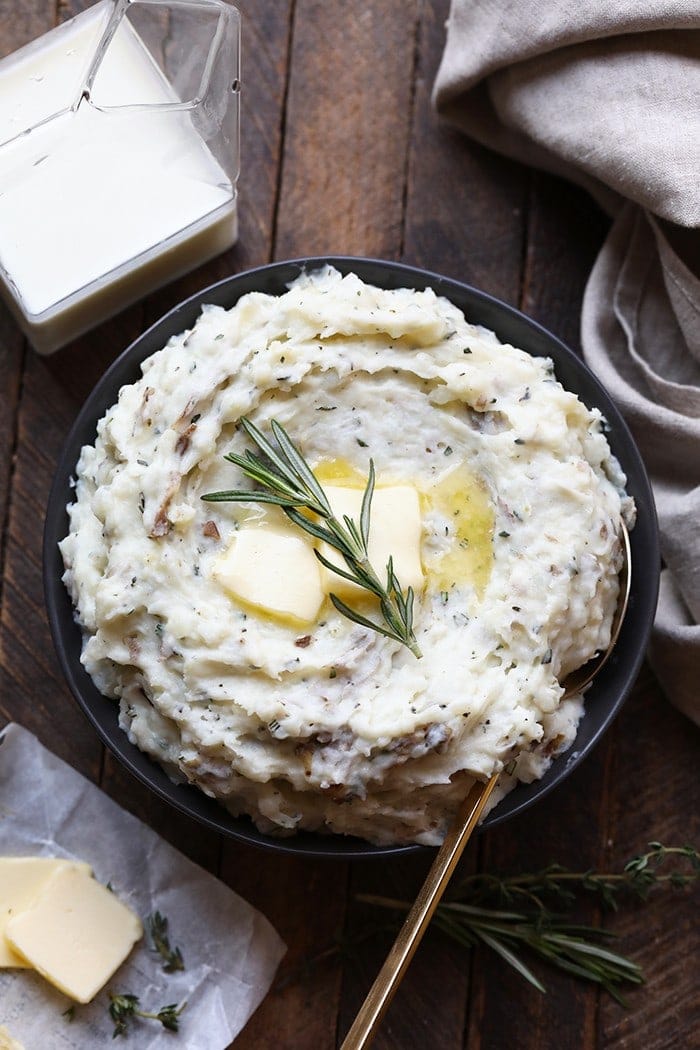 Make these crispy roasted red potatoes for breakfast, lunch, or dinner! They are perfectly crispy on the outside and soft on the inside. They are ready in under an hour and perfect for meal prep!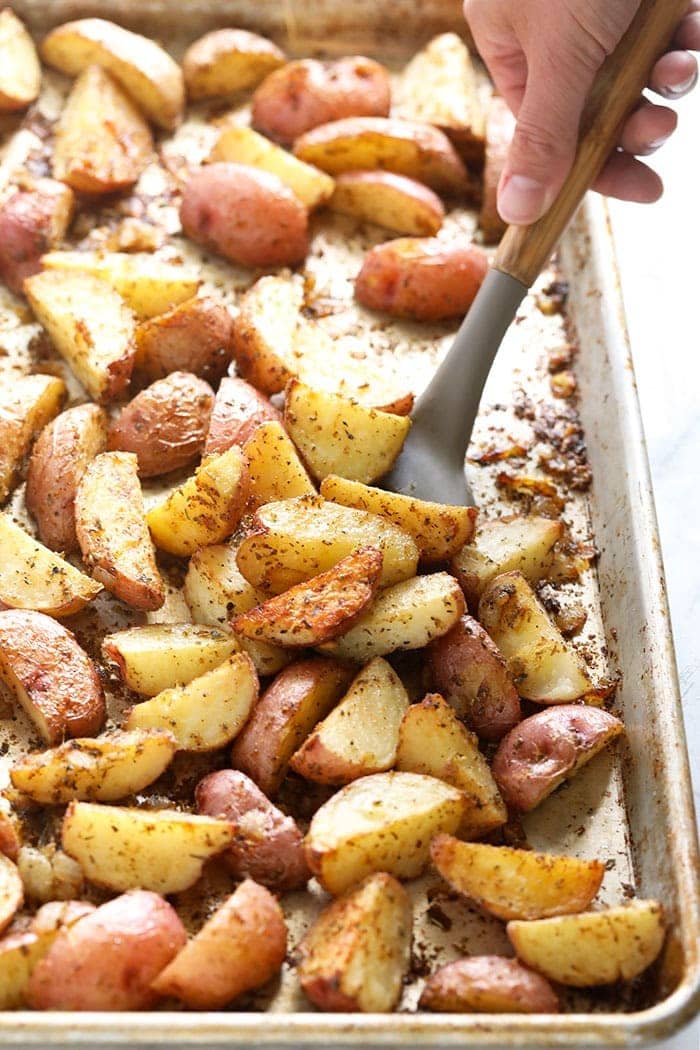 This Healthy Sweet Potato Casserole with a crunchy pecan topping will sweeten up any holiday dinner table. Everything you love about the traditional sweet potato casserole with a healthy twist.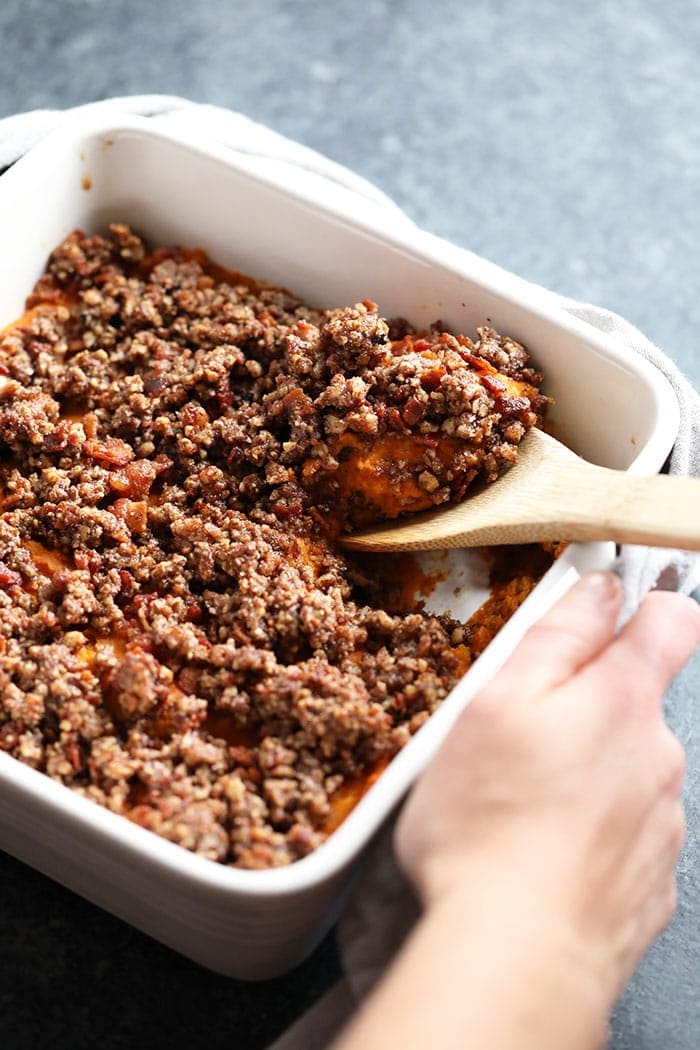 The easiest way to make perfect baked potatoes is in the crock pot! These Crock Pot Baked Potatoes are truly a set it and forget it recipe, leaving precious space in your oven to bake other recipes you're making.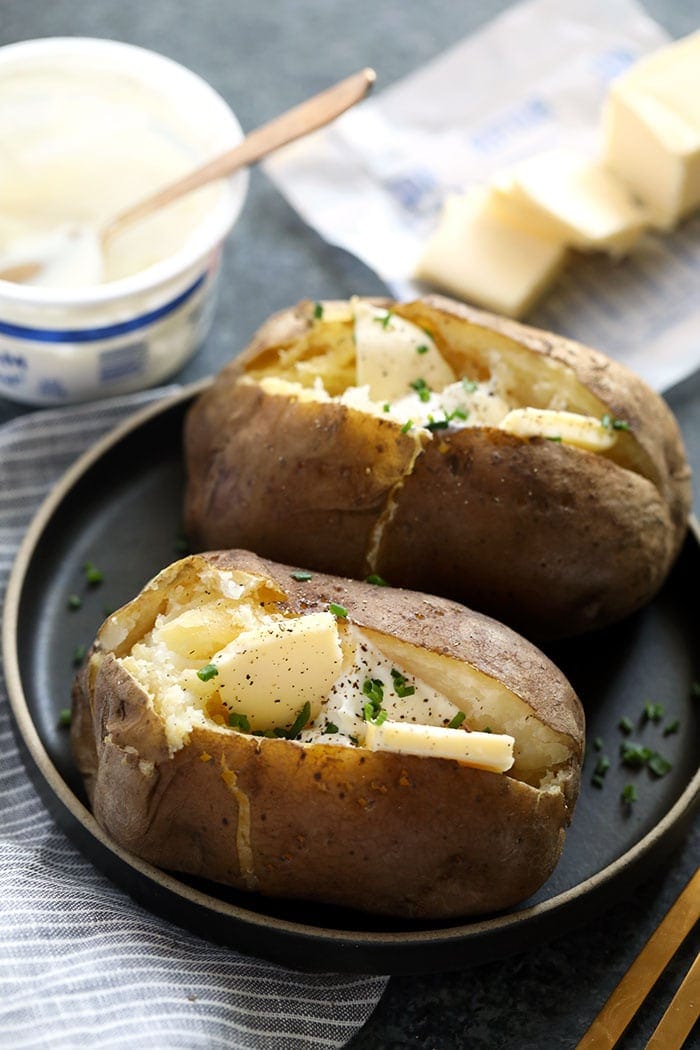 Salads
The salads you serve at Thanksgiving dinner do NOT have to be boring! These salads pack tons of flavor and healthy ingredients, making them a perfect companion to the rest of your turkey day feast.
This Golden Roasted Cauliflower and Quinoa Salad is a healthy, satisfying, and delicious salad that everyone in your family will love.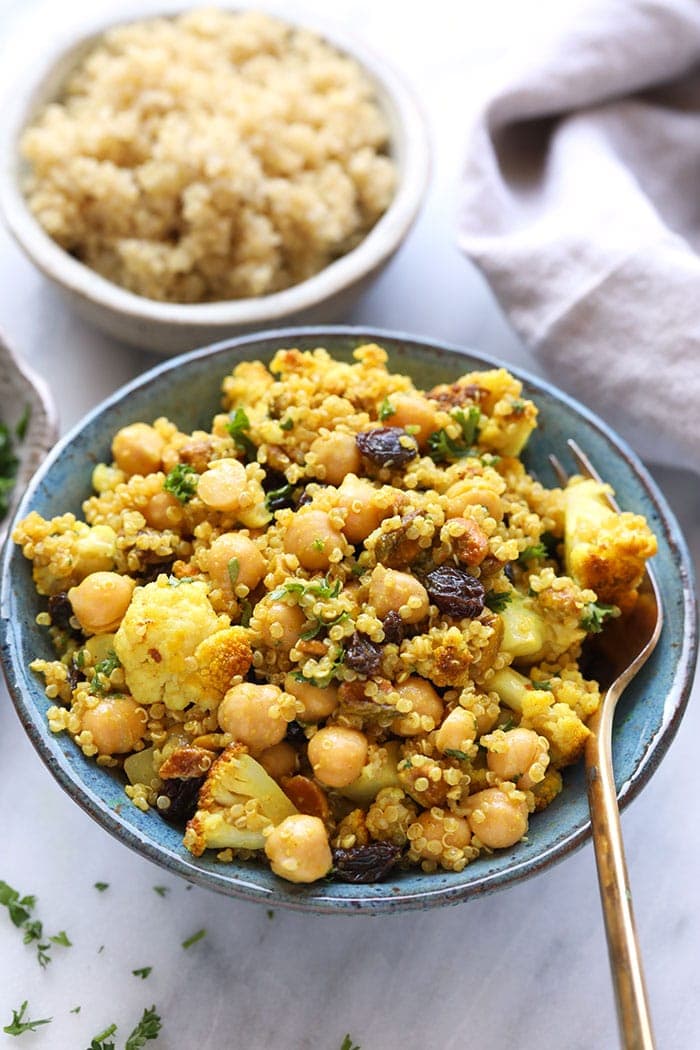 The superfood salad of all superfood salads is here! Packed with shaved Brussels sprouts, kale, blueberries, and nuts and seeds with a ginger turmeric dressing, this superfood salad will please a crowd.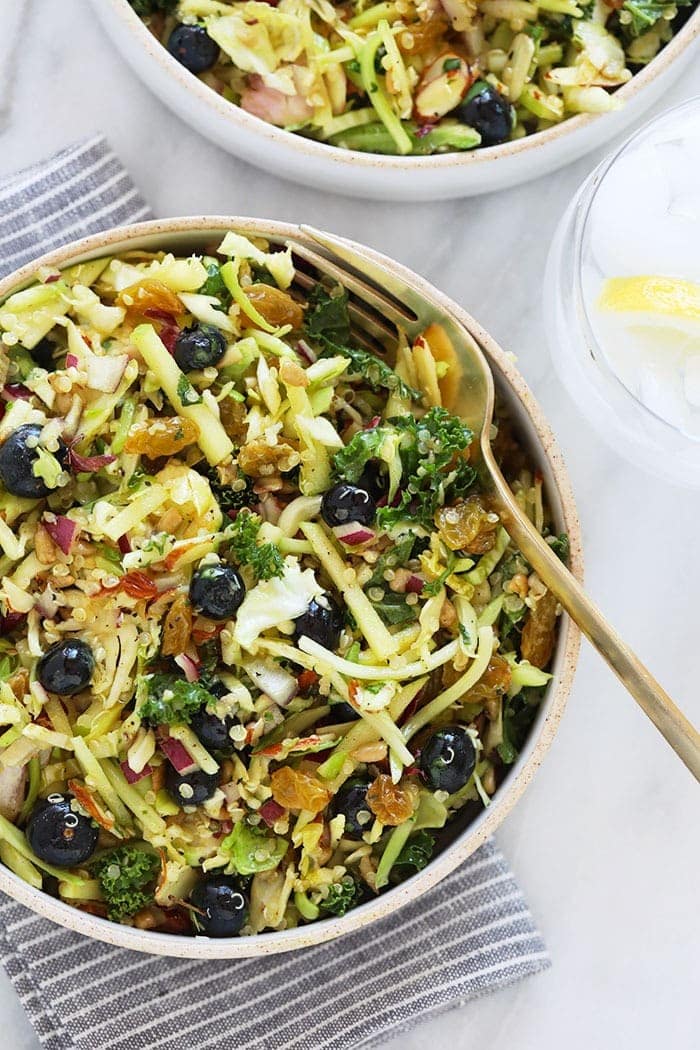 This Shaved Brussels Sprout Salad is fresh, flavorful and tossed with a healthy balsamic vinaigrette dressing. From diced apples to dried apricots to candied almonds, and, of course, shaved brussels sprouts, this salad truly has it all!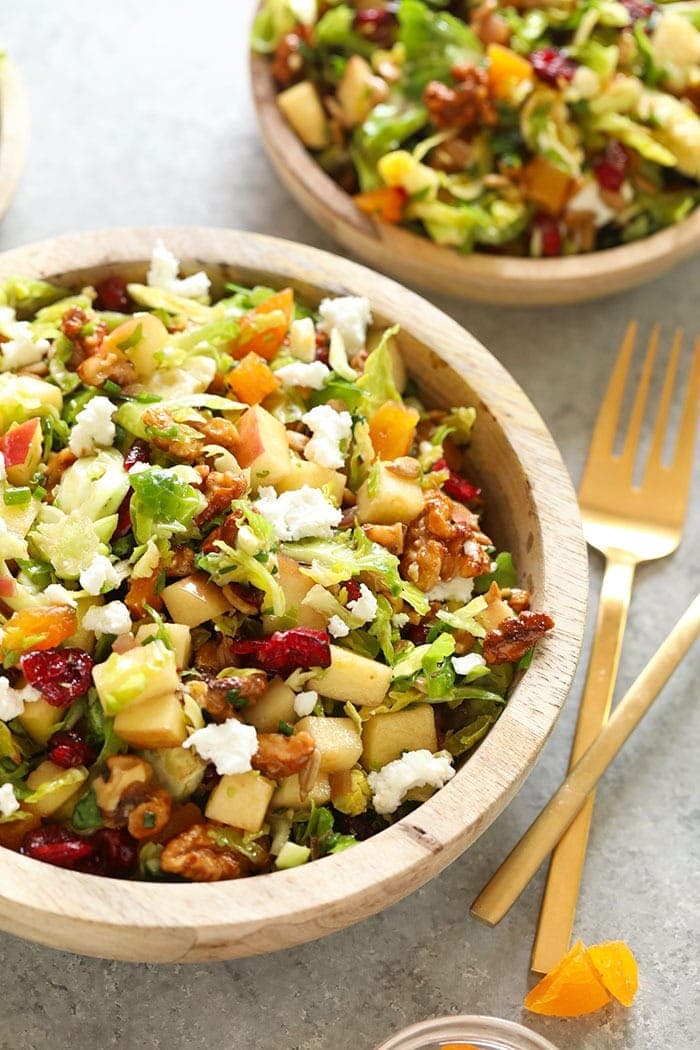 This Healthy Broccoli Salad with Bacon is a classic midwestern side salad with a healthier twist! Not only does this broccoli salad make a great side dish for the holidays, it is packed with veggies, protein, and has the tastiest creamy sauce.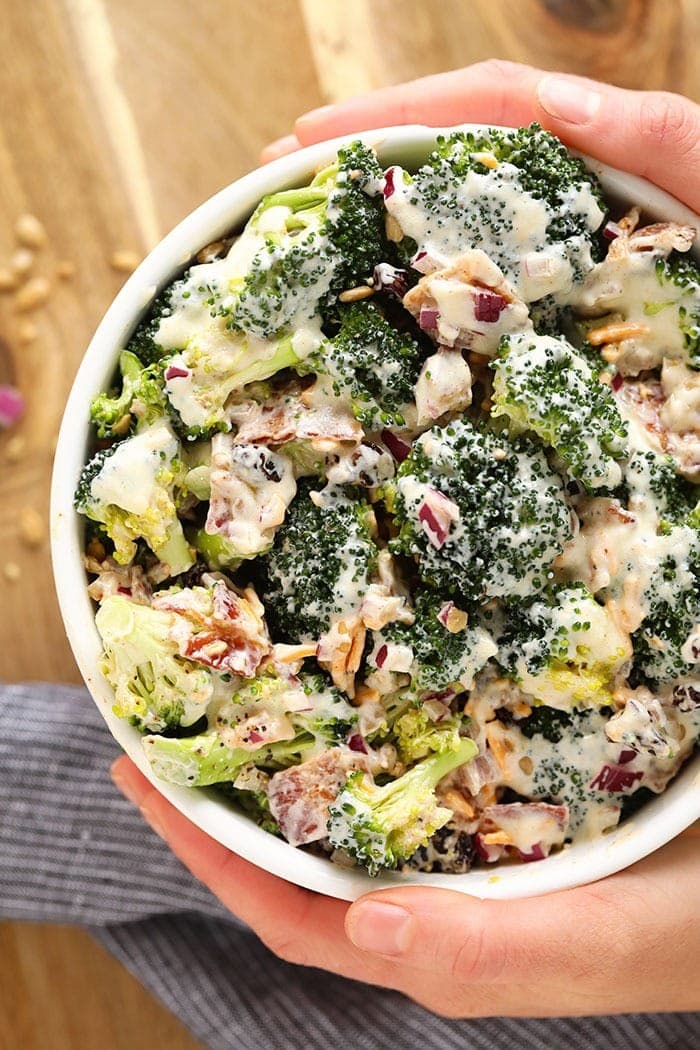 This Harvest Blackberry and Butternut Squash Massaged Kale Salad is an excellent healthy lunch or dinner and even doubles as a holiday salad to share. It's made with roasted butternut squash, candied nuts, Driscoll's blackberries, and massaged kale with a homemade dressing!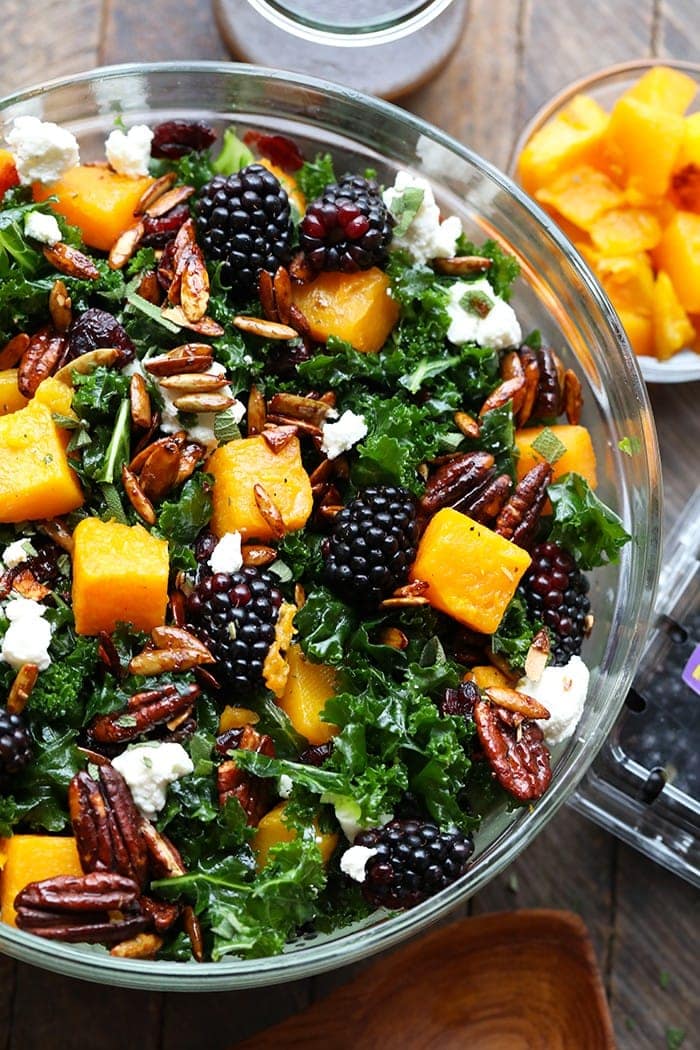 And Don't Forget Dessert!
Satisfy that sweet tooth with one of these seasonal desserts once your turkey dinner has settled. From pumpkin cheesecake bars to apple cakes to traditional carmelita bars, you truly can't go wrong with one of these healthier dessert options. Dessert is served!

Or Drinks!
You've got your sides planned, but now it's time to decide what to bring to drink! From festive hot cocktails to mocktails to refreshing chilled cocktails and more, these fun Thanksgiving cocktails will leave you with too many drink options and not enough time.