Our 2021 Thanksgiving menu is here and my oh my is it delicious. We're sharing every recipe you need for your Thanksgiving table as well as our week-of checklist to leave you feeling prepared and stress-free going into Thanksgiving Day.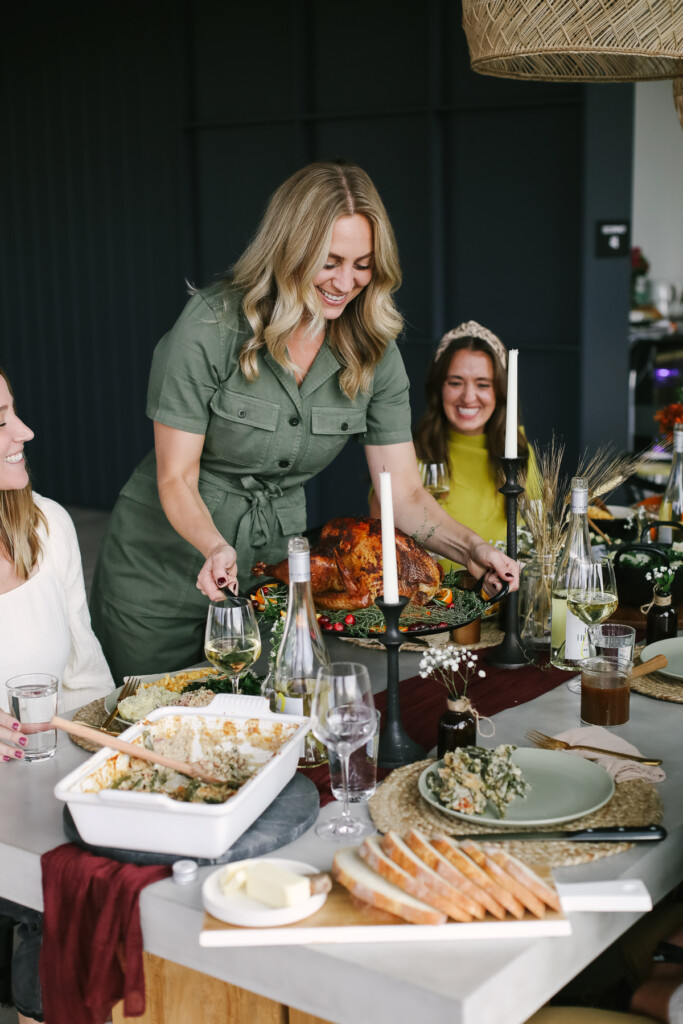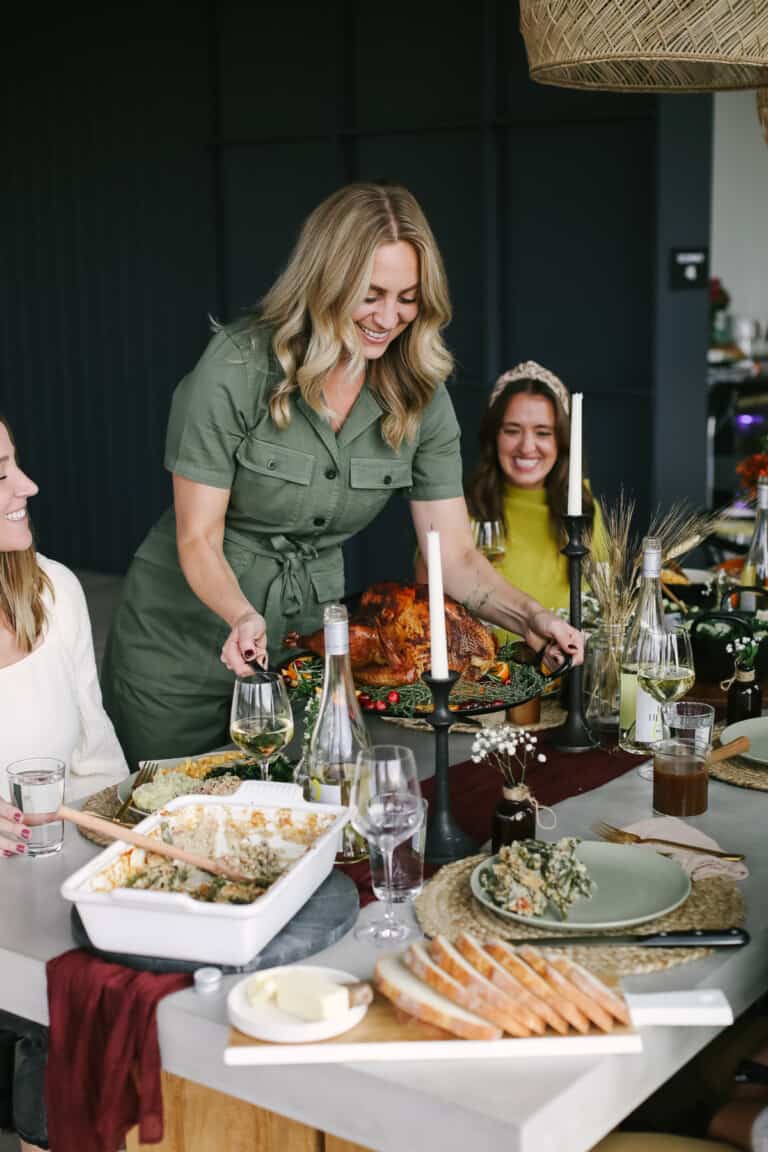 Hellooooo, 2021 Thanksgiving
Happy Thanksgiving, friends! This year we're taking things up a notch with some amazing new recipes to add to your Thanksgiving table. We're talking a SMOKED turkey, amazing sides and the most beautiful apple tart you've ever seen.
Regardless if you're hosting this year or heading over to a family member or friend's house, we've got you covered with the ultimate Thanksgiving menu and our go-to tips to help you feel prepared and stress-free going into Thanksgiving Day. Let's get into it, shall we?!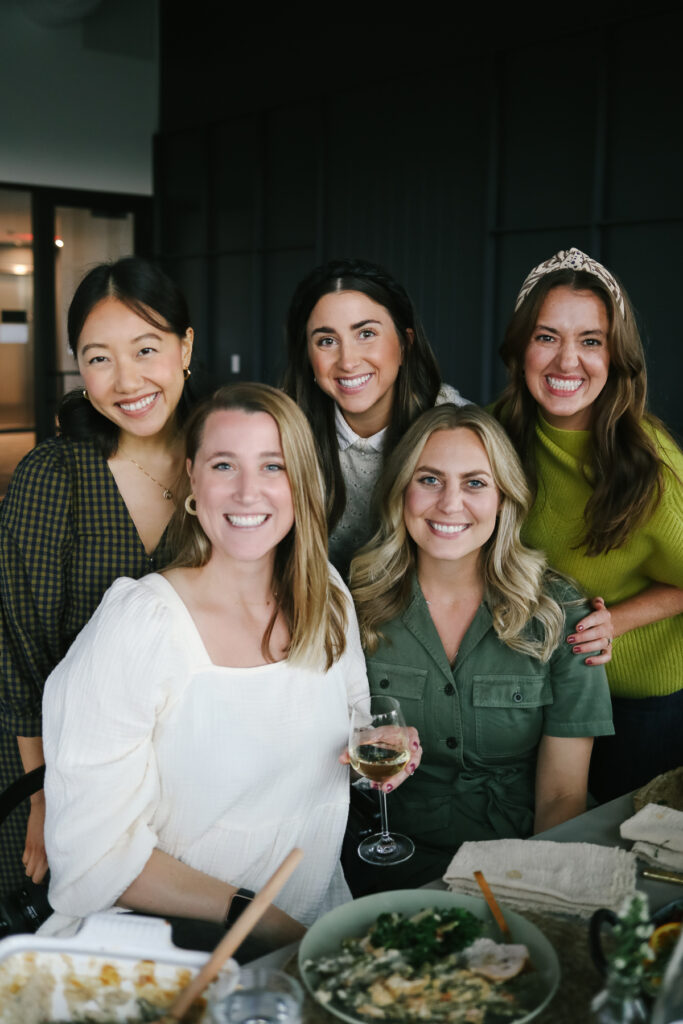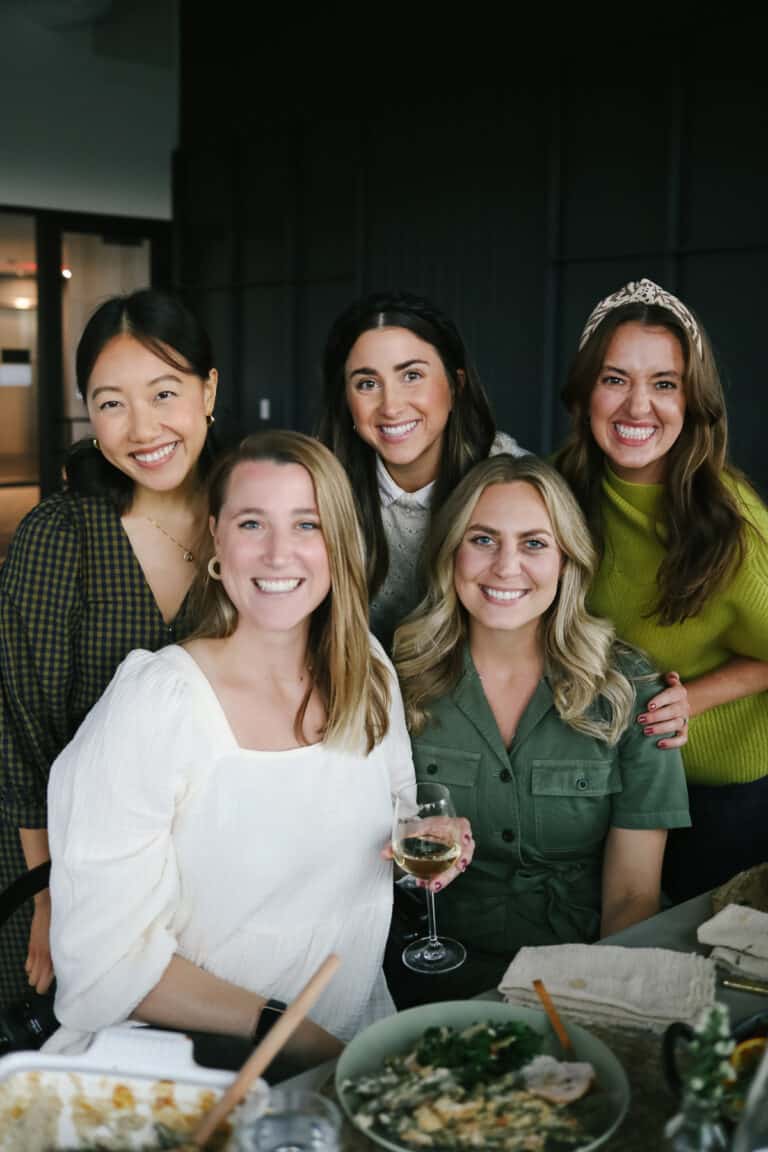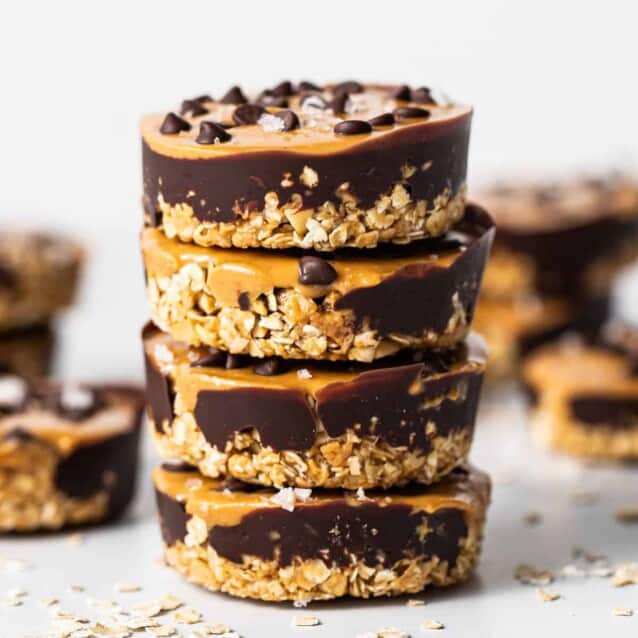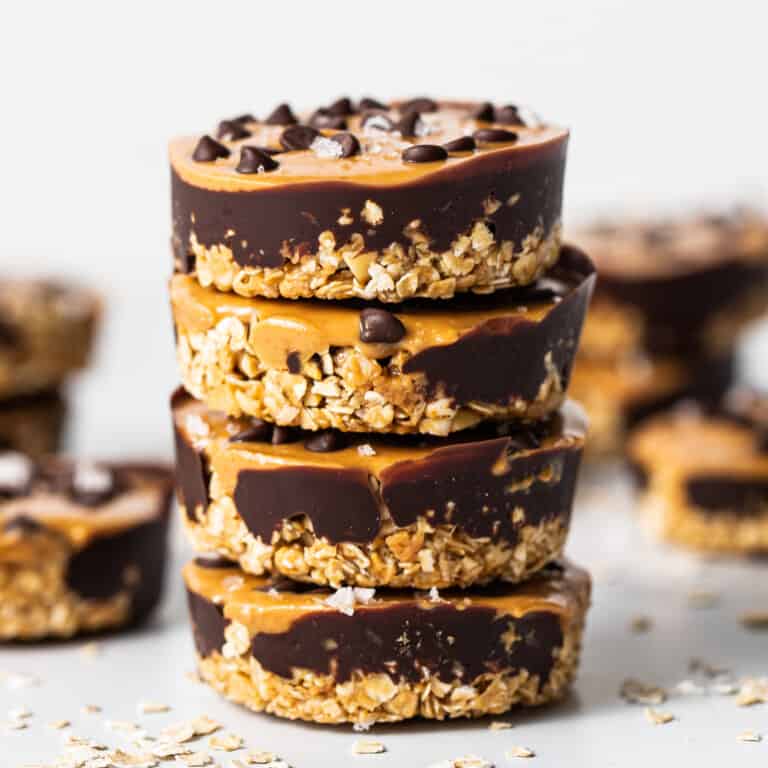 Subscribe!
Love desserts? Us too! Subscribe to our emails and get all of our best desserts straight to your inbox.
Thanksgiving Menu 2021
What we're making
Our smoked turkey recipe is exceptionally juicy. It is brined overnight and seasoned with a delicious turkey seasoning. It may take a bit of time, but it is so worth it.
Please note that the number of servings for this dish will depend on the size of your bird!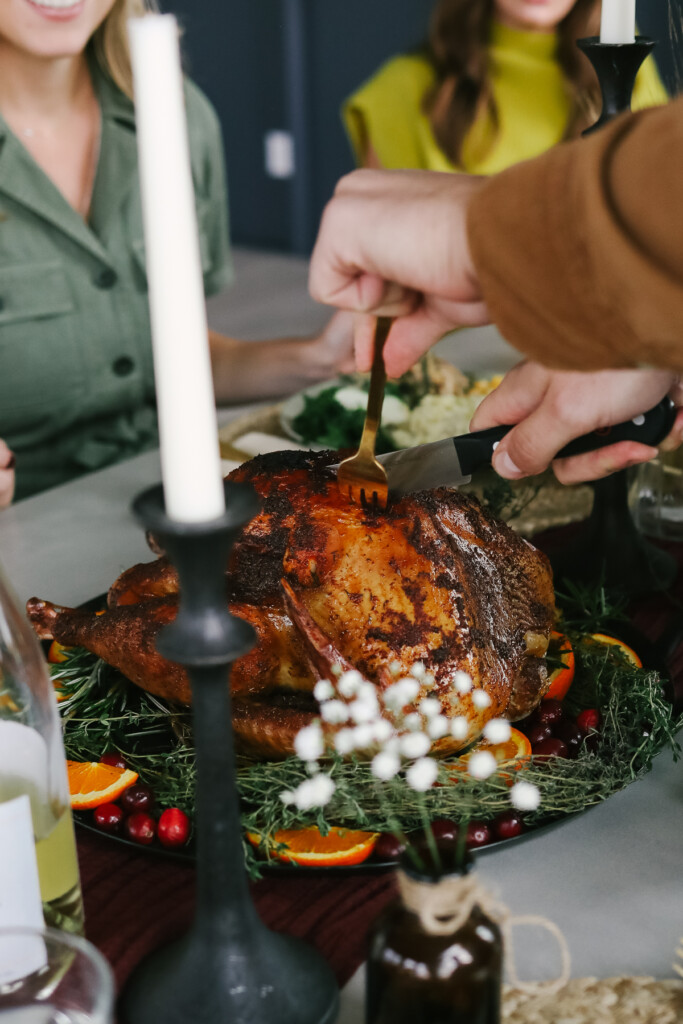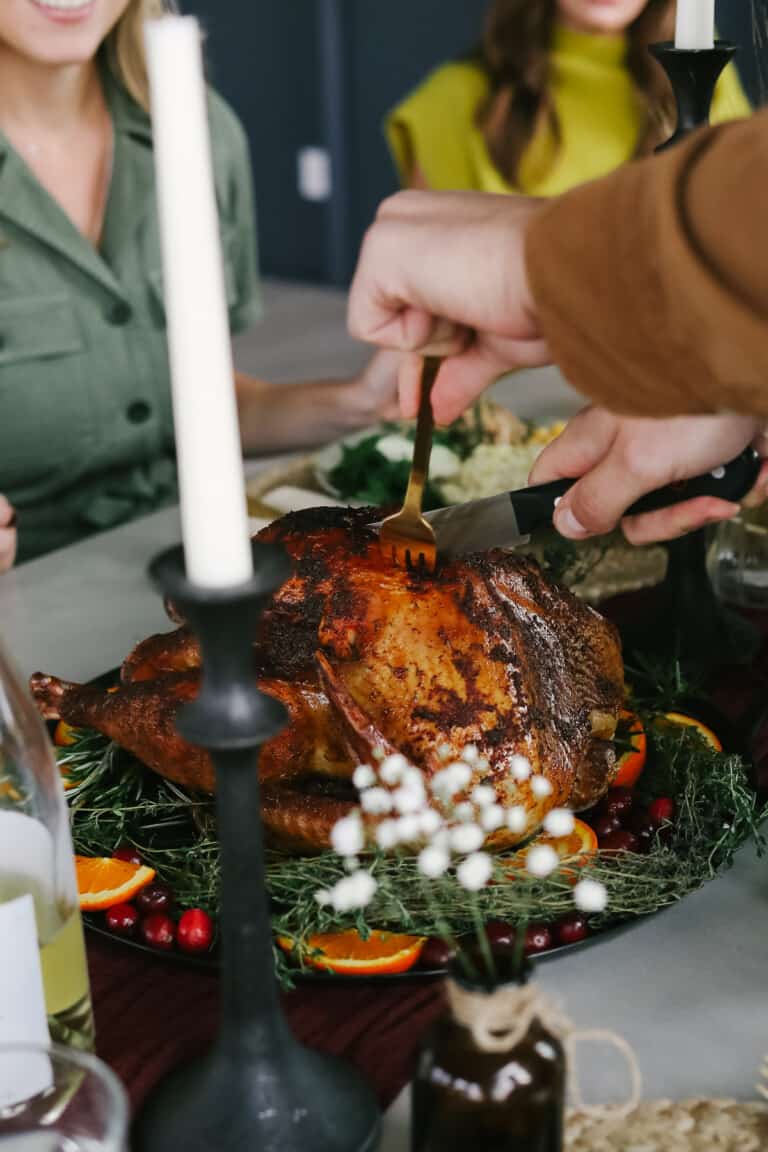 Our mushroom gravy is a MUST at your Thanksgiving table. It's super rich and flavorful, and can be made quickly ahead in the days leading up to Turkey Day and then reheated on the day of. What's not to love?!
Smoked Turkey Gravy — you can also prepare a quick and easy gravy using the drippings and yummy juices that the turkey makes during smoking, the leftover basting liquid (if you have any), and 1 cup of broth.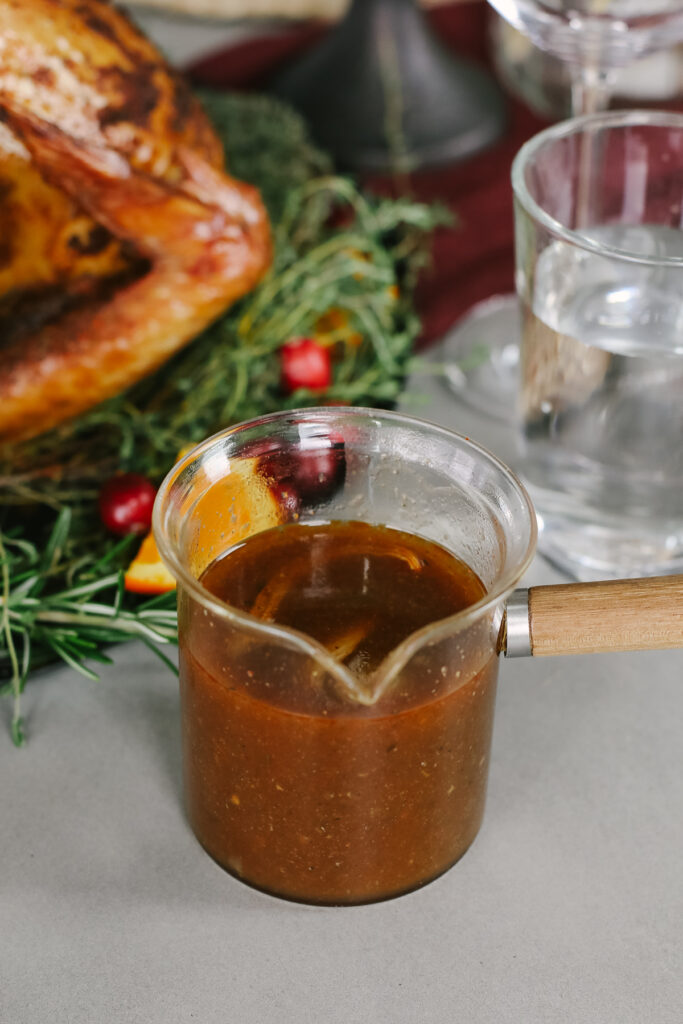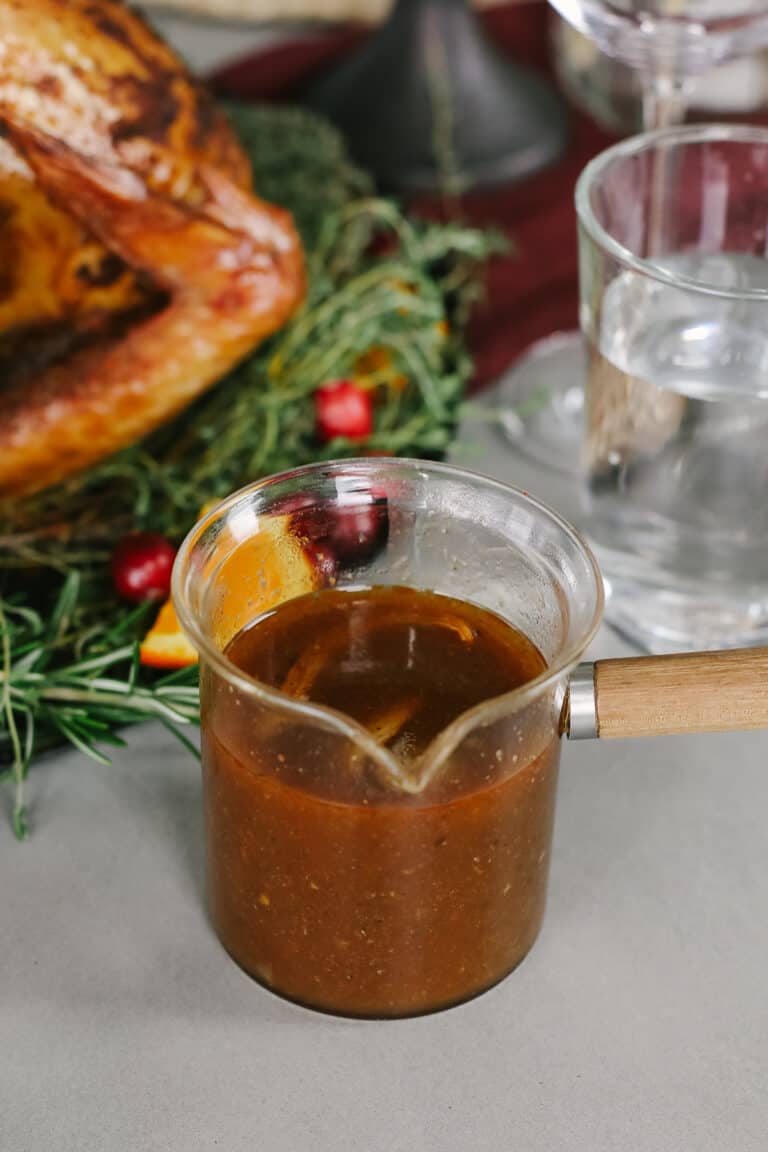 Mashed potatoes – is there really a better Thanksgiving side dish? I think not. These 7 ingredient Crockpot mashed potatoes are amazingly creamy, buttery, and oh-so easy to make!
Please note that these Crockpot mashed potatoes serve 16, so feel free to 1/2 the recipe if you're serving less people (unless you're looking to have ample leftovers like we are!).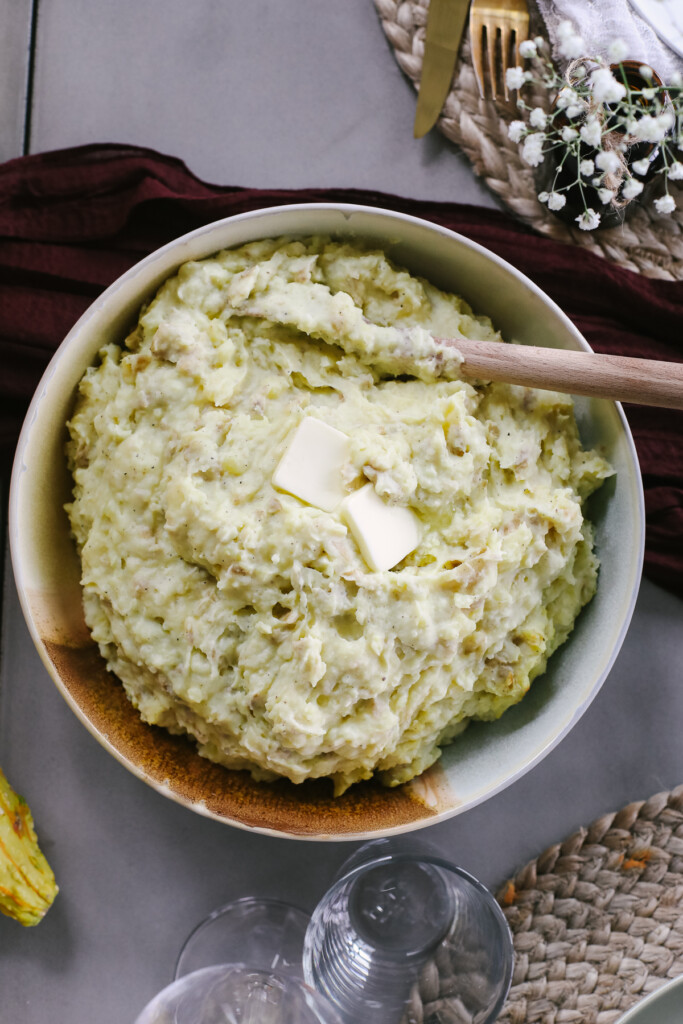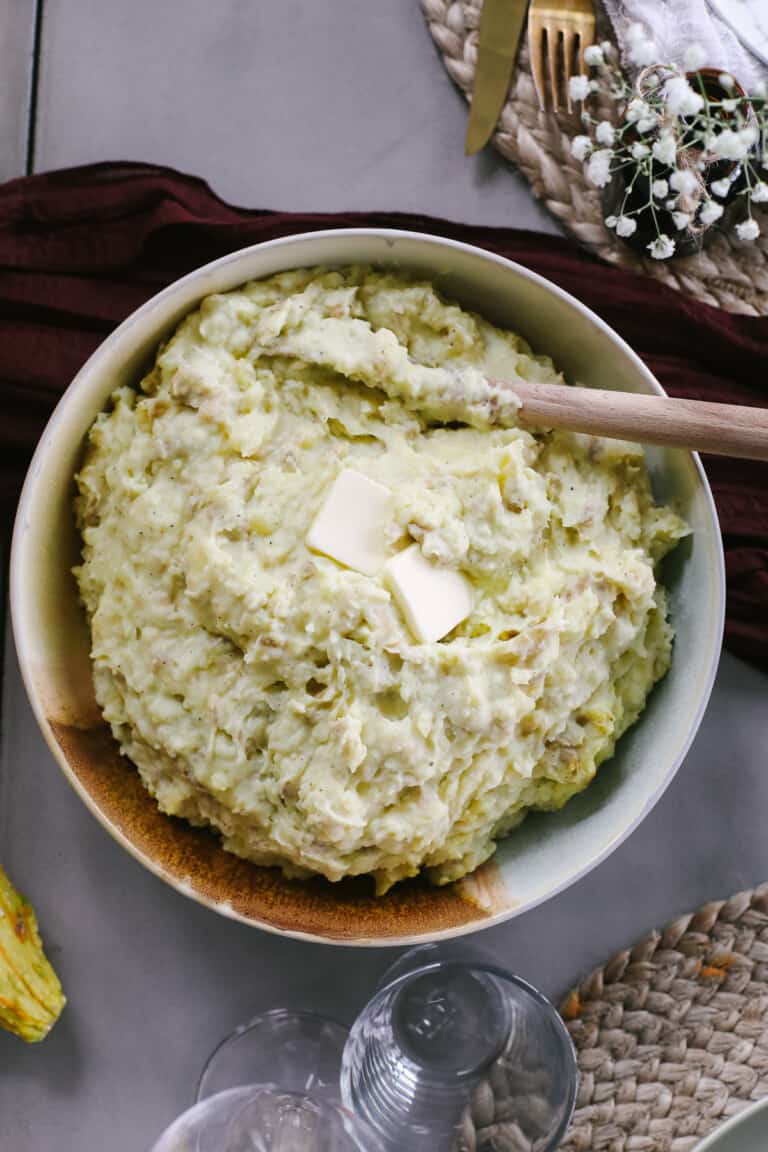 Our green bean casserole with bacon is a homemade version of a classic green bean casserole, but instead of using a cream of mushroom soup it features an amazing bacon roux. Yes, we said BACON ROUX.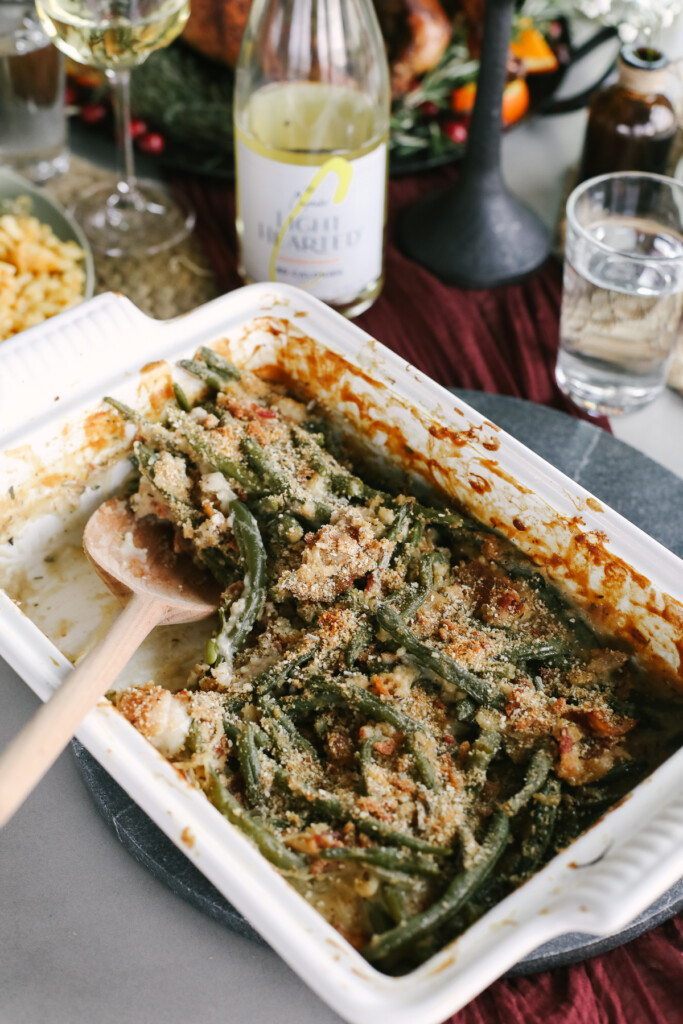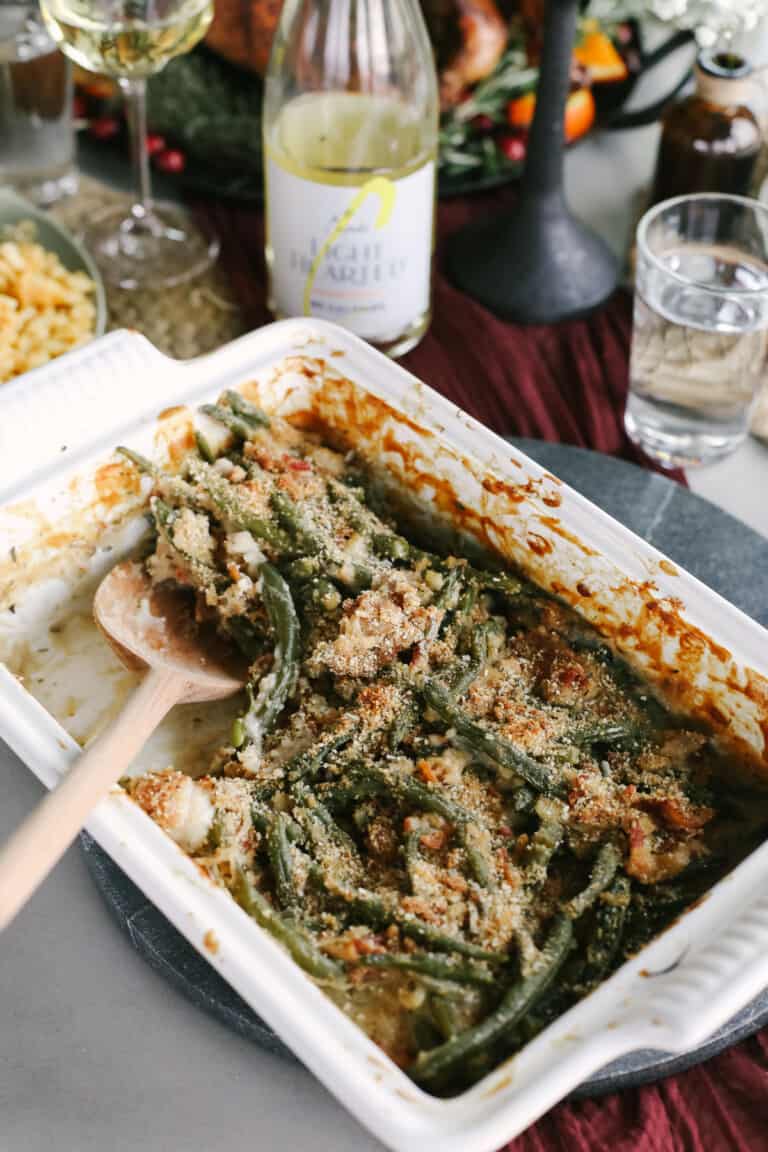 Our sister site, The Cheese Knees is comin' in clutch with an incredible smoked mac and cheese recipe to serve at your Thanksgiving table. Your smoker is already up and running for your turkey, so why not whip up this smoked mac and cheese featuring The Cheese Knees' FAMOUS mac and cheese sauce.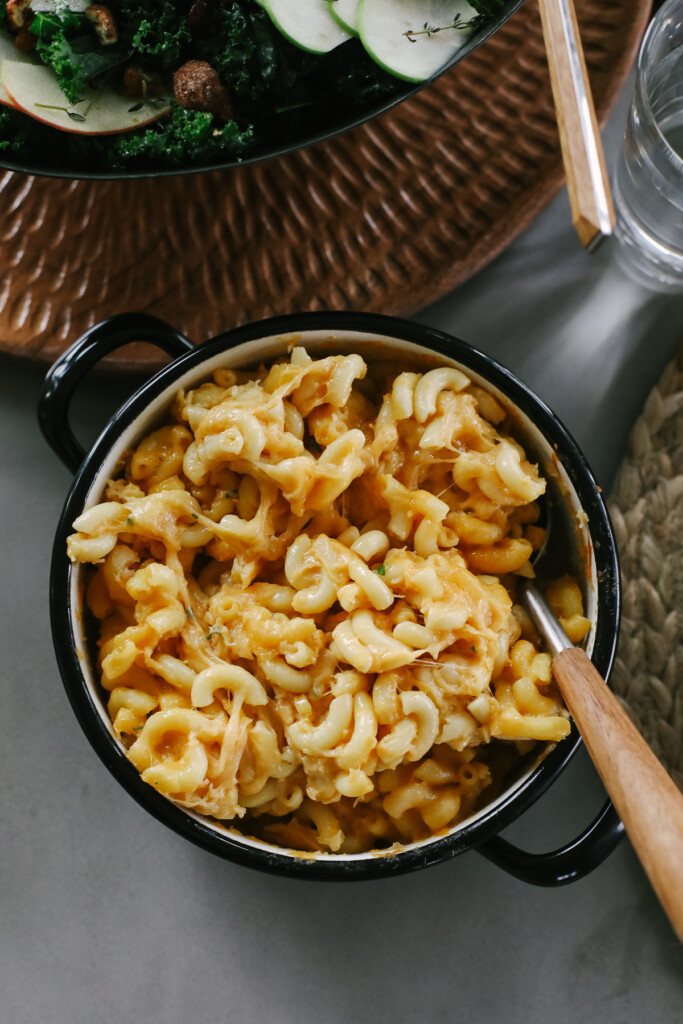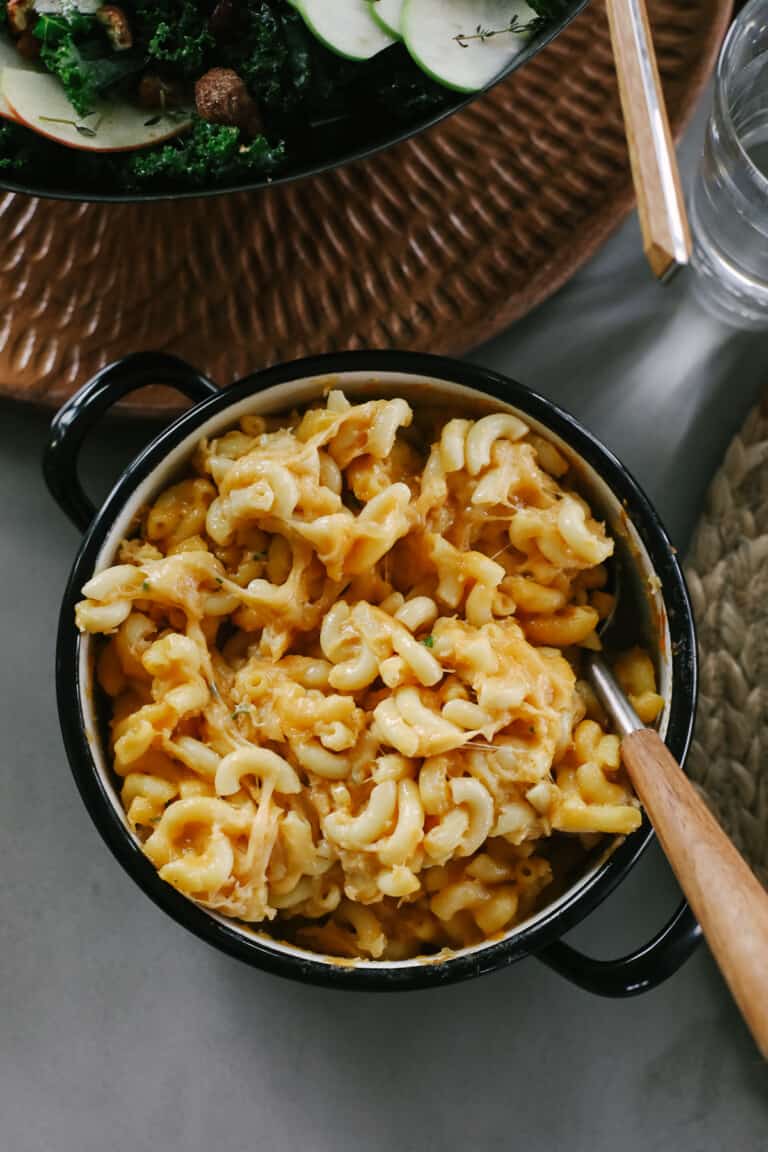 This Thanksgiving Salad has been our go-to for YEARS. This delicious salad features massaged kale, apple, walnuts (this year we're using pecans!), goat cheese, dried cherries, and our favorite vinaigrette! You truly can't go wrong with this salad.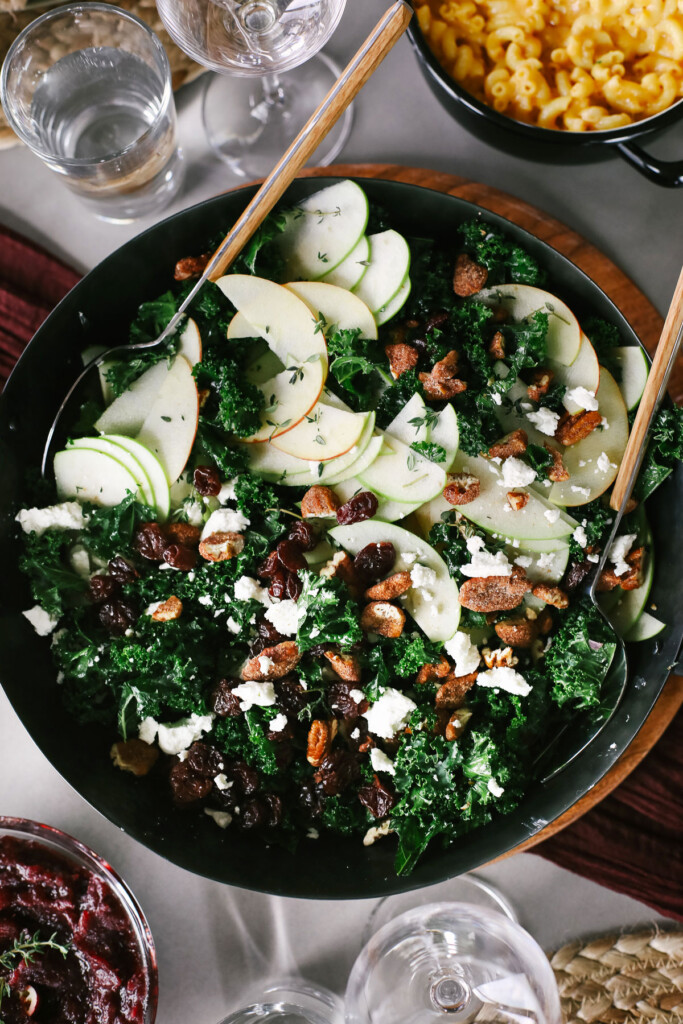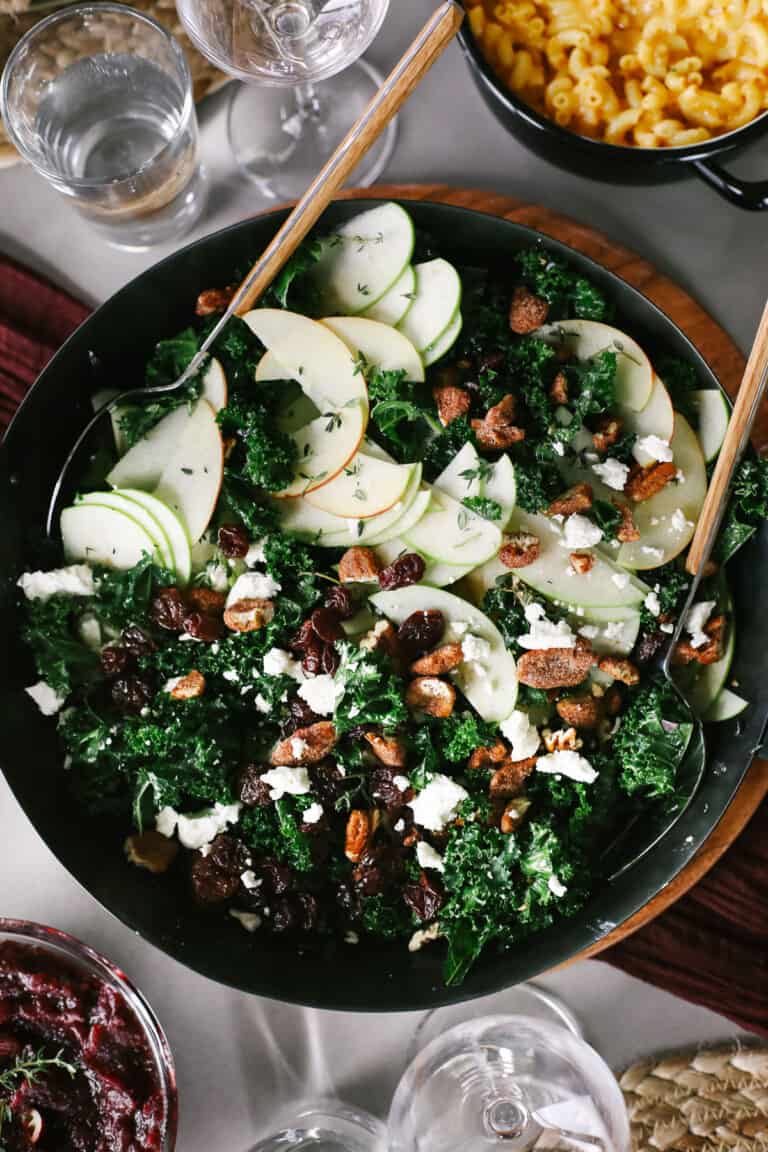 Why make boring ol' cranberry sauce when you can make lemon ginger cranberry sauce from scratch?! We're using fresh cranberries, grated ginger, lemon zest, and maple syrup for sweetener.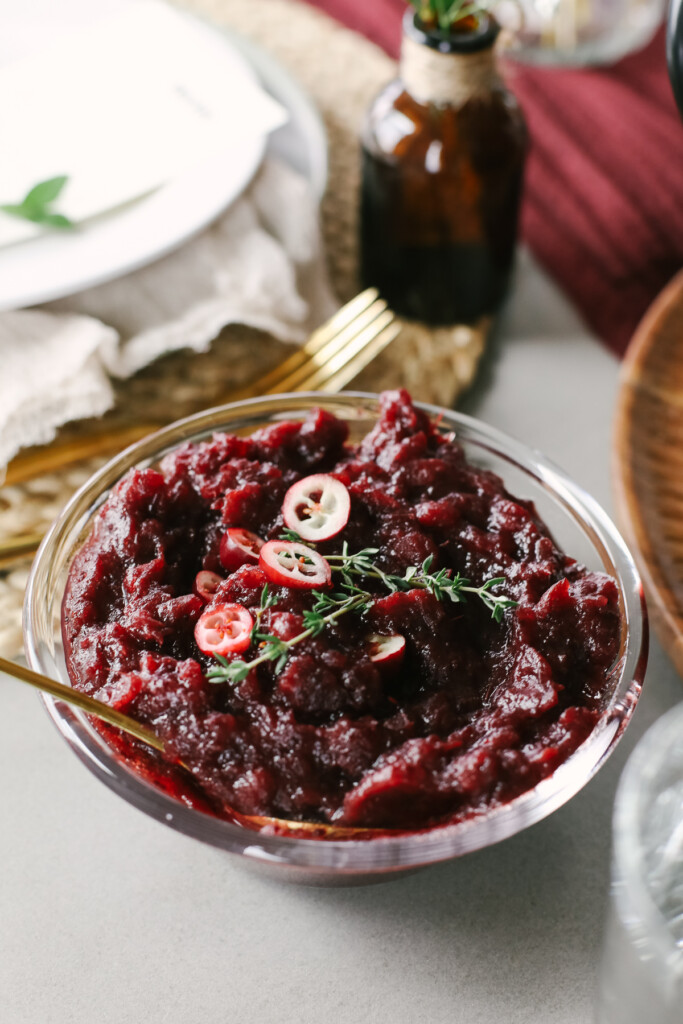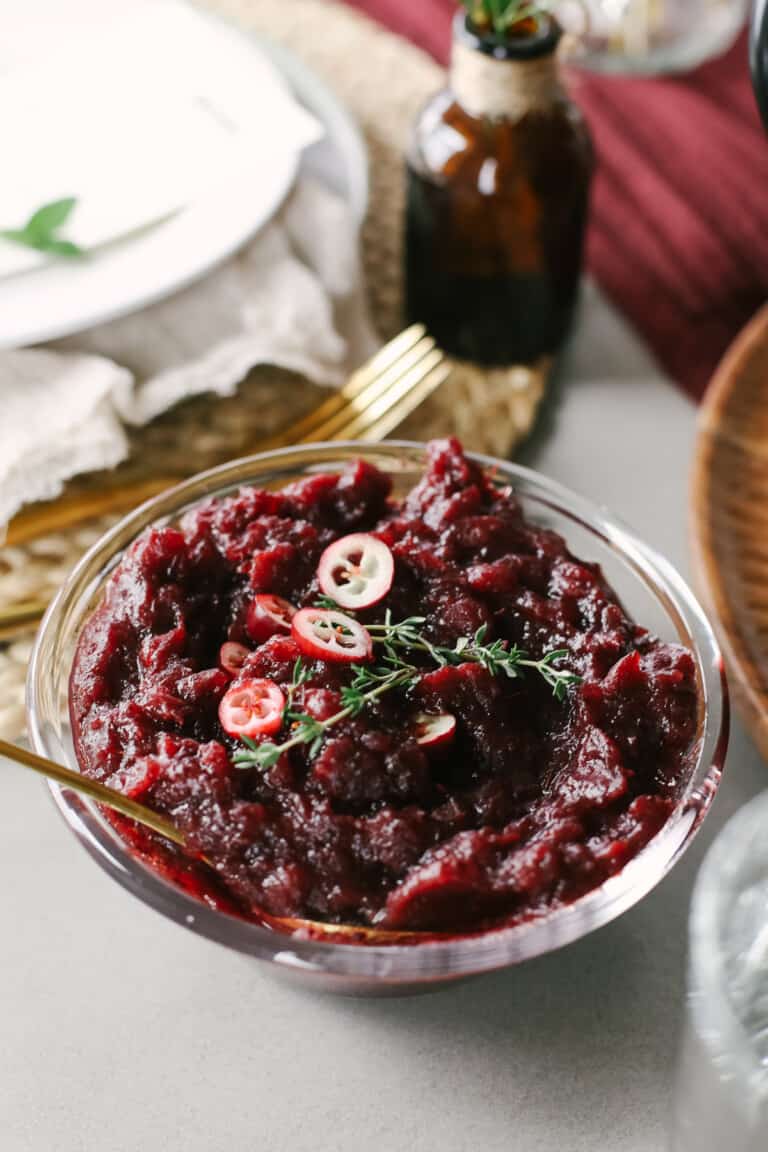 This apple tart recipe is made with a delicious gingersnap crust and a gorgeous apple rose in the middle. It is baked to perfection and brushed with a simple honey butter reduction.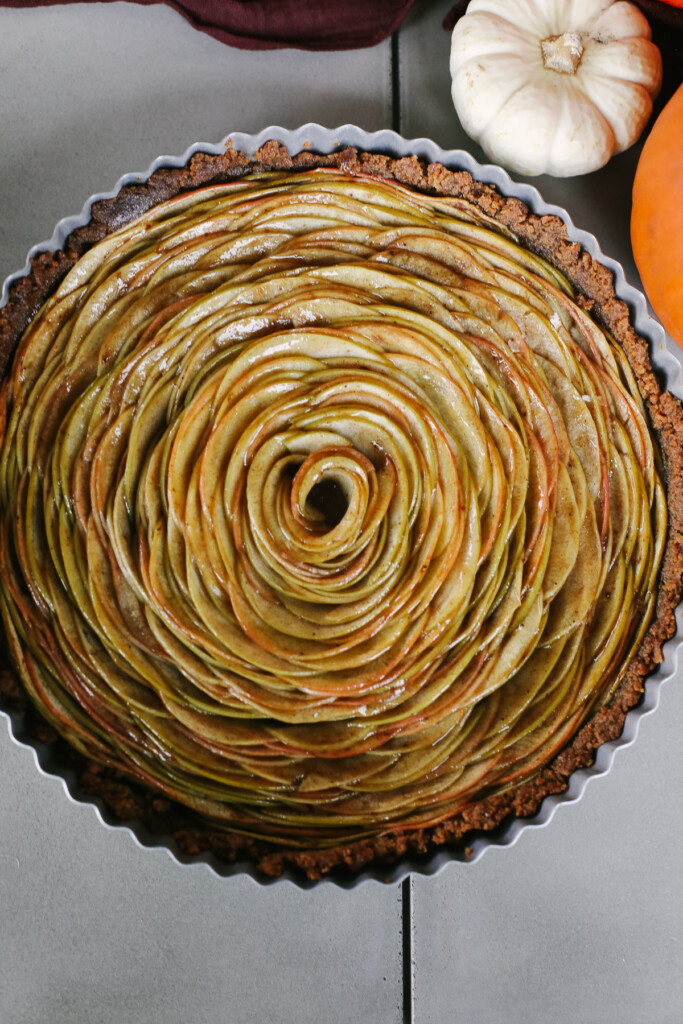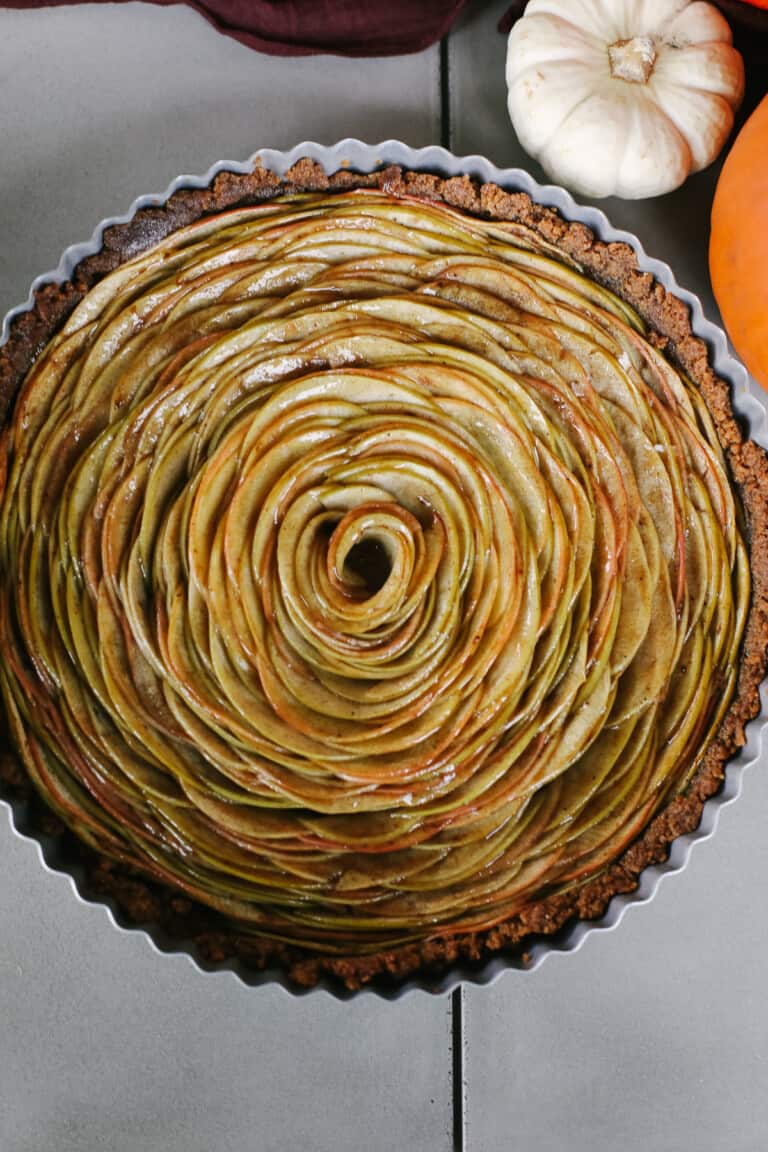 Week-of Prep Guide
Since we're Thanksgiving obsessed AND we care about *you*, we did a little test run for week-of Thanksgiving preparation!
Check out our Monday – Thursday preparation guide to make your 2021 Thanksgiving as stress-free as can be.
menu
PS: for this guide, we're assuming you're making everything from this menu so that we can give you a day-by-day breakdown!
MONDAY
Make grocery list.
Go to the grocery store.
Turkey >> if your turkey is frozen, make sure to start thawing it today if you haven't already.
TUESDAY
WEDNESDAY
Thursday – Thanksgiving Day!
You will be reheating many of your dishes from the last few days. We recommend heating all dishes at about 350ºF for 20-40 minutes depending on the recipe.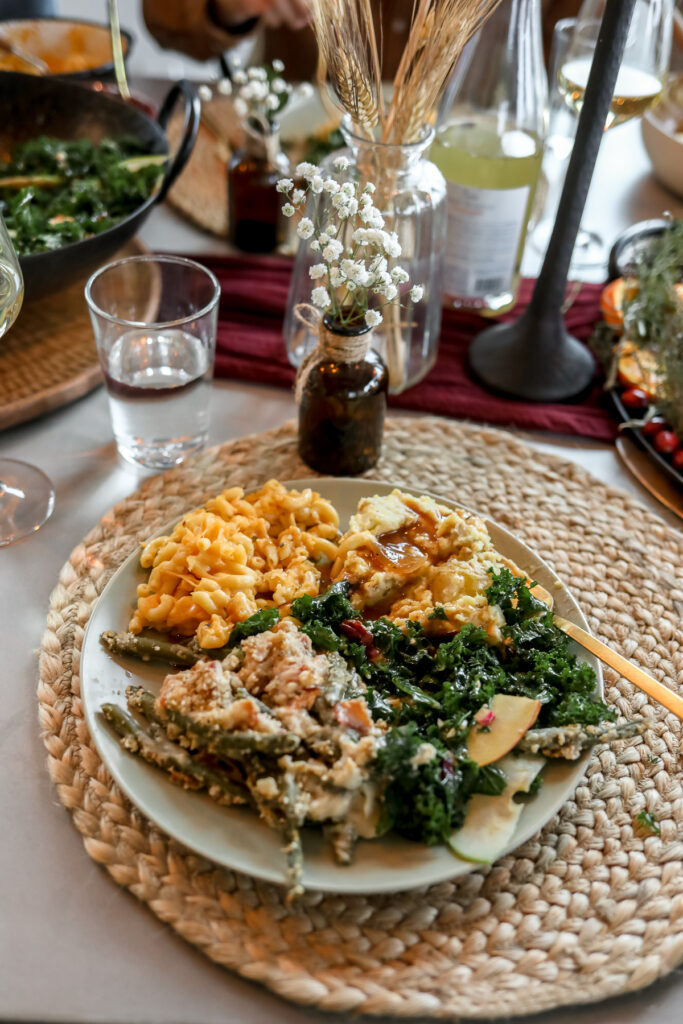 Inexpensive Decor Ideas
Decorative Vases + dried flowers
We have been obsessed with small decorative vases that we can put dried flowers in. These really fill any hole on your thanksgiving table and are so pretty!
Candles, candles, candles
Candles can make any meal feel special. We love candle sticks, tea candles, and big candles! This year, keep things simple and use little jars you already own with tea candles or candle sticks from around your house.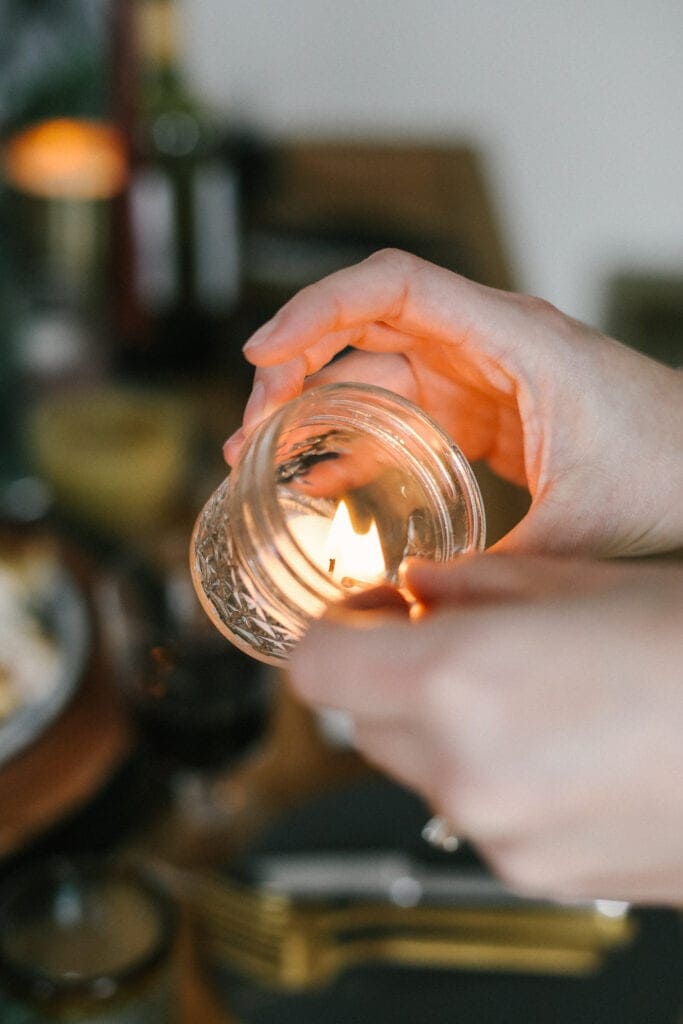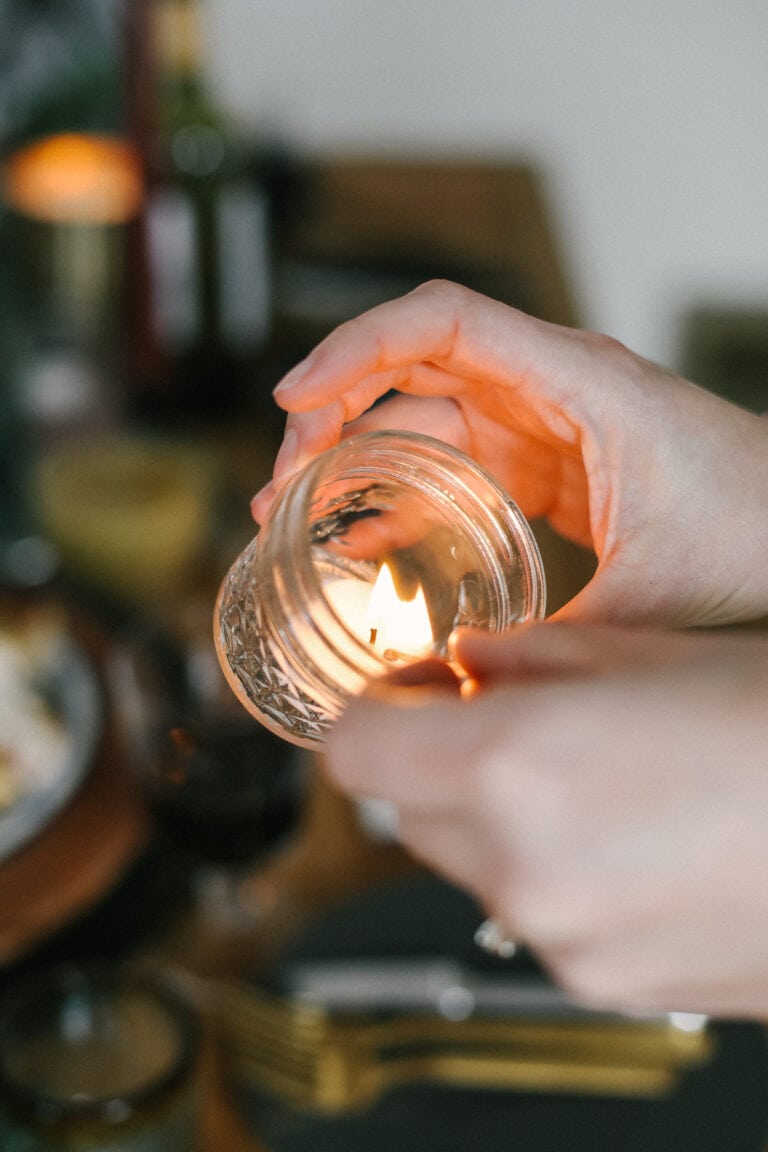 Dress up your bird!
There's no reason why you can't finish off your amazing smoked turkey by dressing it up a bit before serving on your Thanksgiving table. We opted for orange slices, fresh cranberries and fresh herbs for a gorgeous and easy finish surrounding our turkey on its serving platter!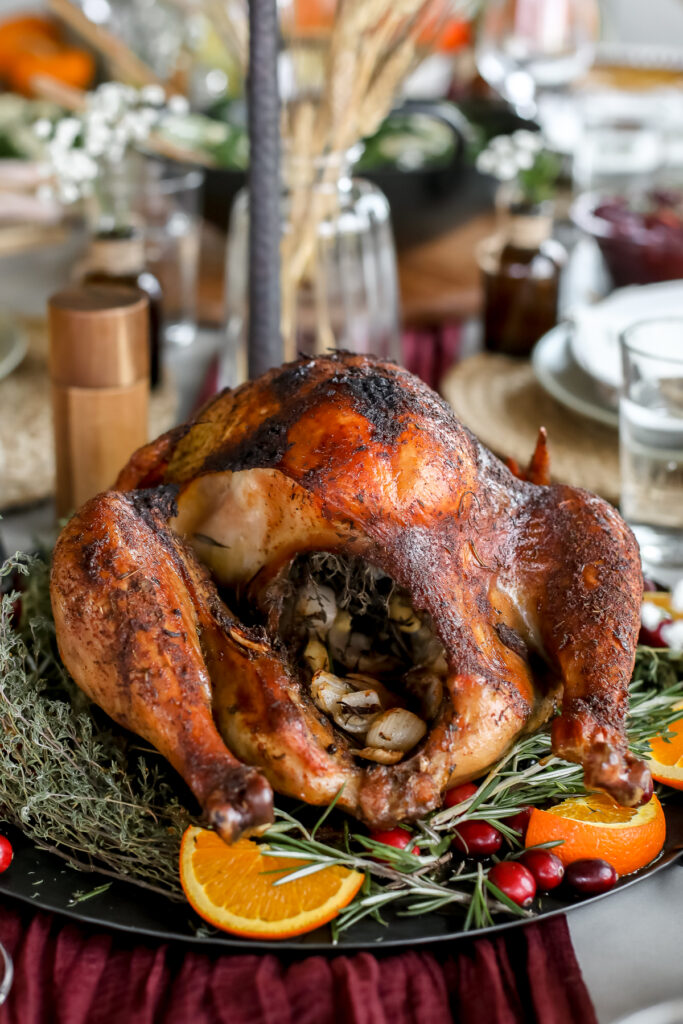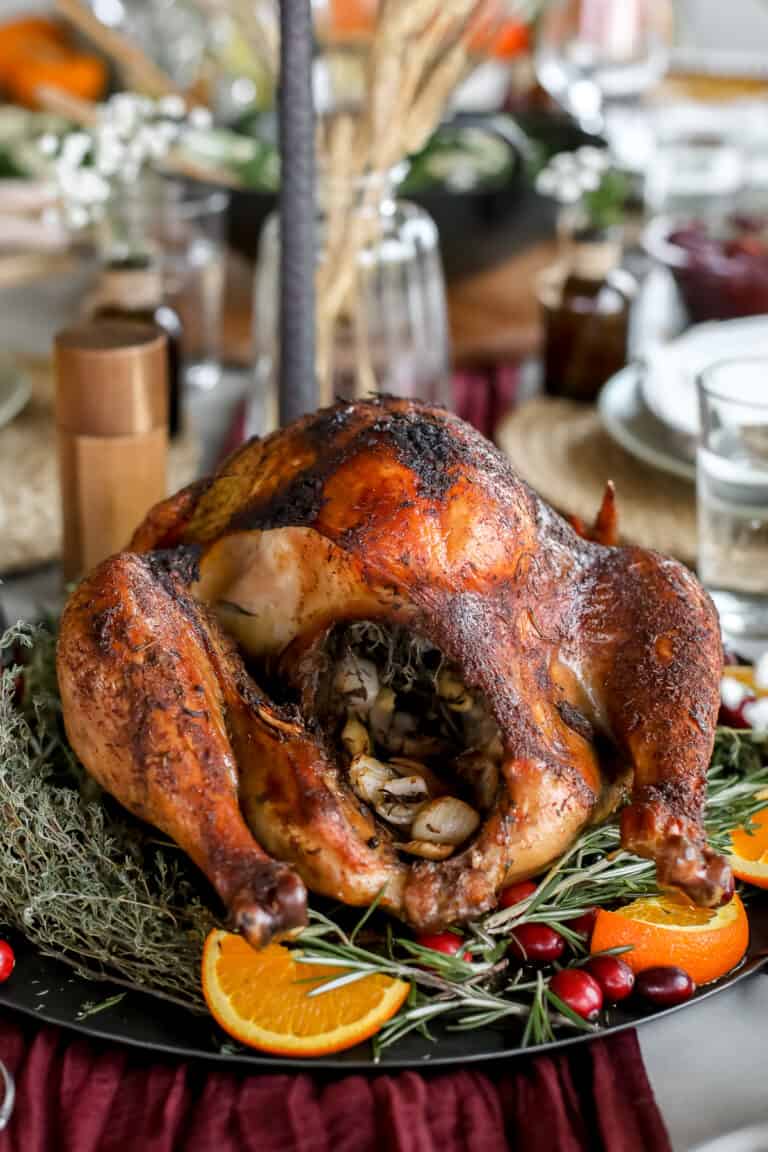 More Thanksgiving Recipes
You can find all of our most popular Thanksgiving recipes here, but we thought we'd list out our favorites from over the years.
MAINS
SIDES
DRINKS
DESSERTS