Our 2022 Thanksgiving menu is here and it is delicious. Here's every recipe you need for your Thanksgiving table as well as a week-of checklist to leave you feeling prepared and stress-free going into Thanksgiving Day.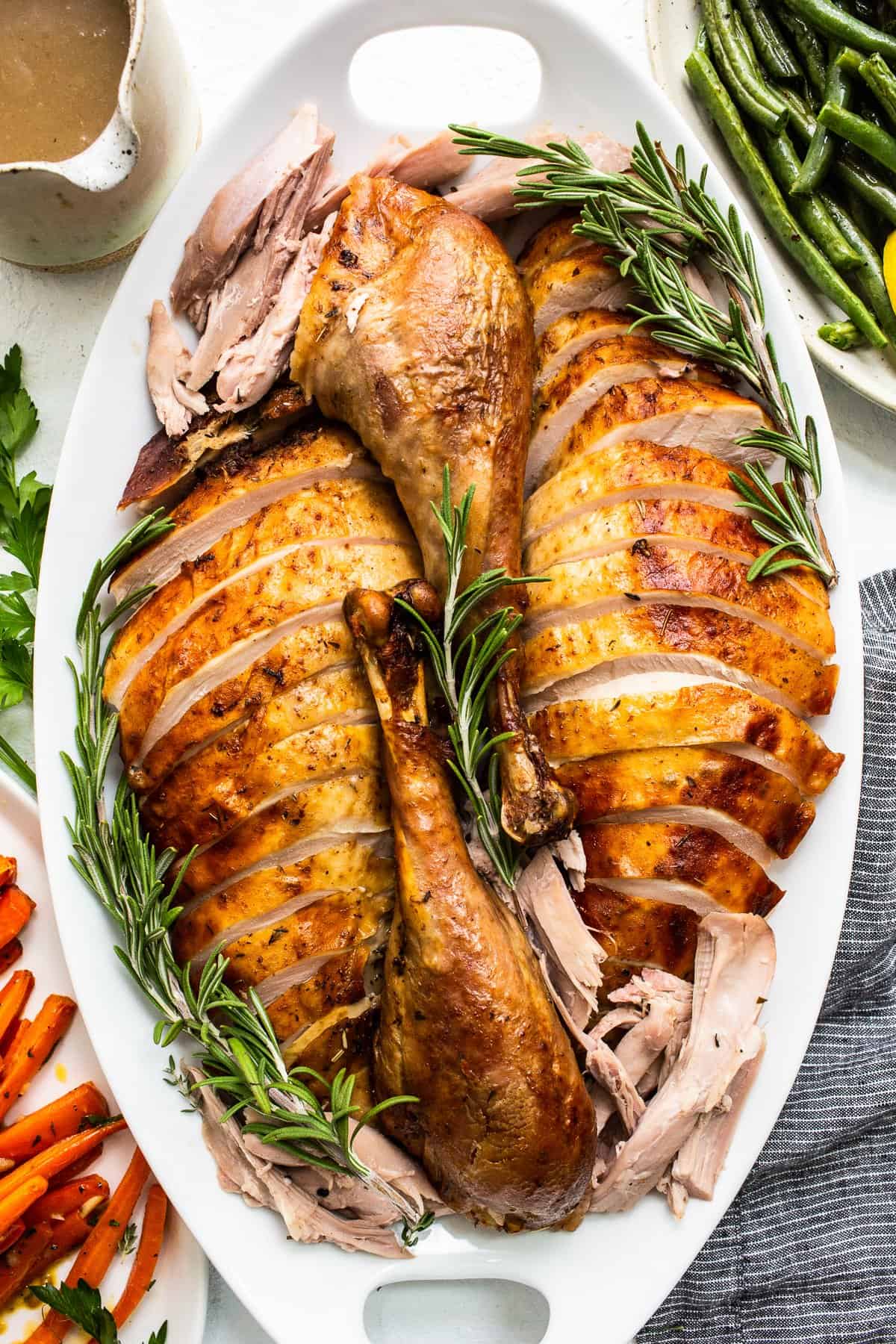 Happy Thanksgiving
Happy Thanksgiving, friends! This year we're taking things up a notch with some amazing new recipes to add to your Thanksgiving table. We're talking a SPATCHCOCK turkey as well as a traditional turkey, amazing sides and the most beautiful brown butter apple galette you've ever seen.
Regardless if you're hosting this year or heading over to a family member or friend's house, we've got you covered with the ultimate Thanksgiving menu and our go-to tips to help you feel prepared and stress-free going into Thanksgiving Day.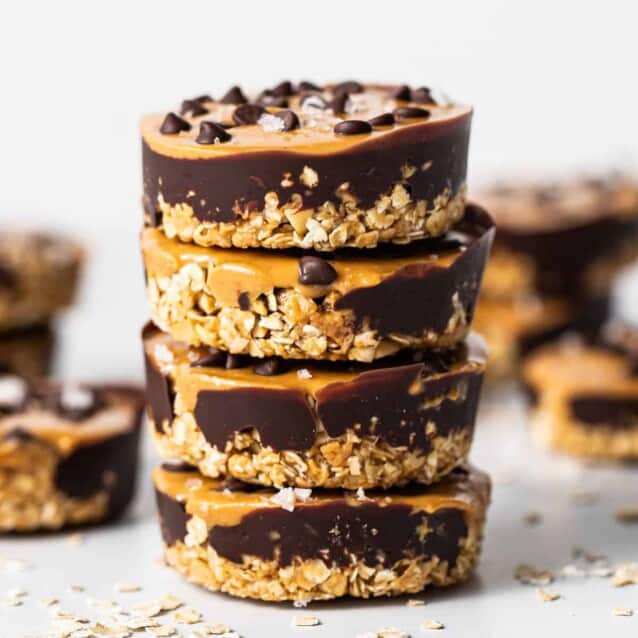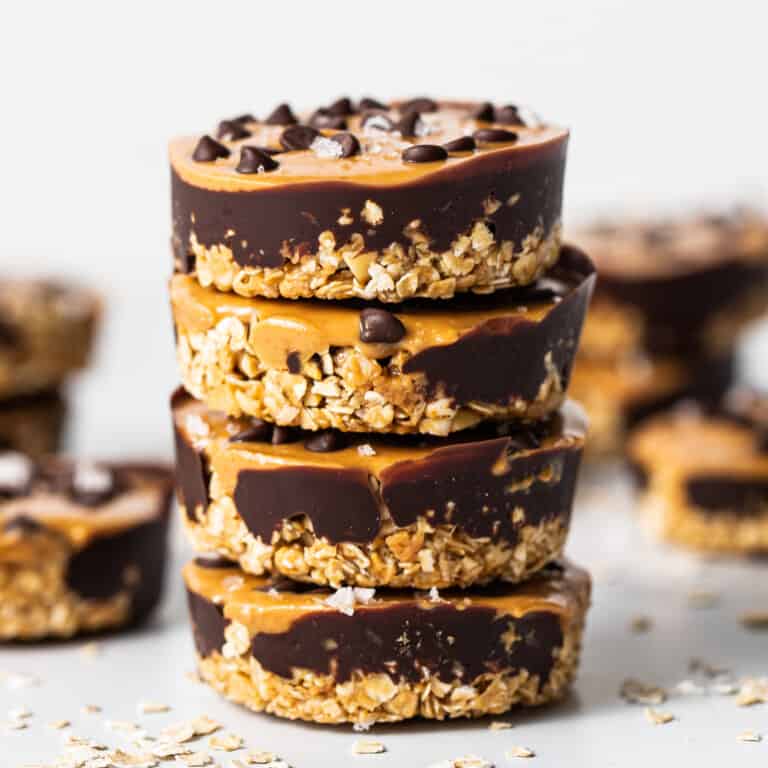 Get our Top 10 5-Star Recipes!
Join our email list for new recipes and BONUS: get our top 10 ⭐️⭐️⭐️⭐️⭐️ recipes e-book!
Thanksgiving Menu 2022
What we're making
Learn how to spatchcock a turkey and then roast it to perfection. This spatchcock turkey recipe leaves you with the juiciest herbed turkey meat and super crispy skin. We love making it with a dry brine!
Please note that the number of servings for this dish will depend on the size of your bird.
This whole roasted turkey recipe is juicy, full of flavor, and perfect for the Thanksgiving Day table. We're also sharing all of our best tips and tricks for the perfect turkey — don't skip the wet brine!.
Please note that the number of servings for this dish will depend on the size of your bird.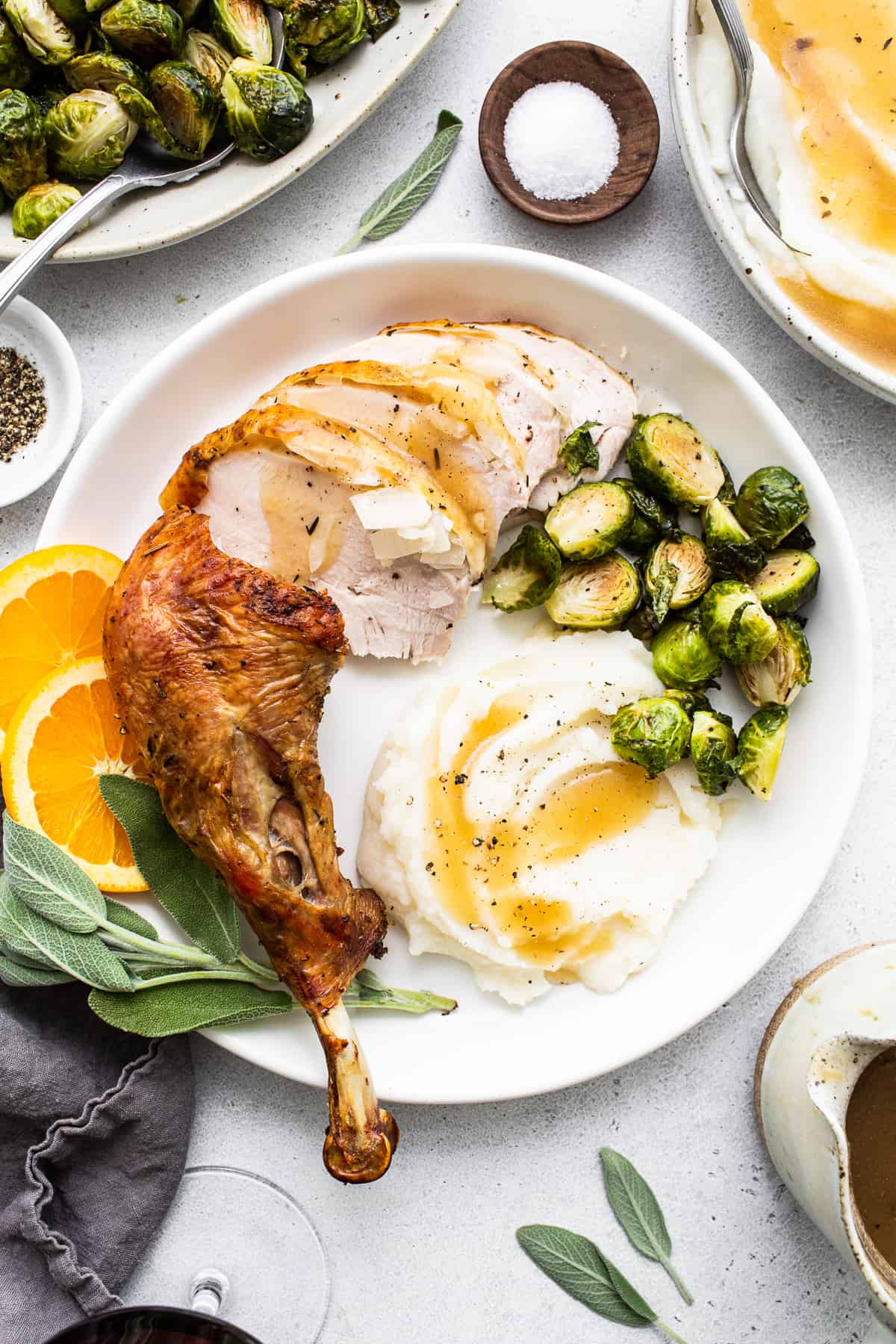 Add this simple turkey gravy to your Thanksgiving menu! It's easily made with turkey drippings, broth and a little bit of cornstarch.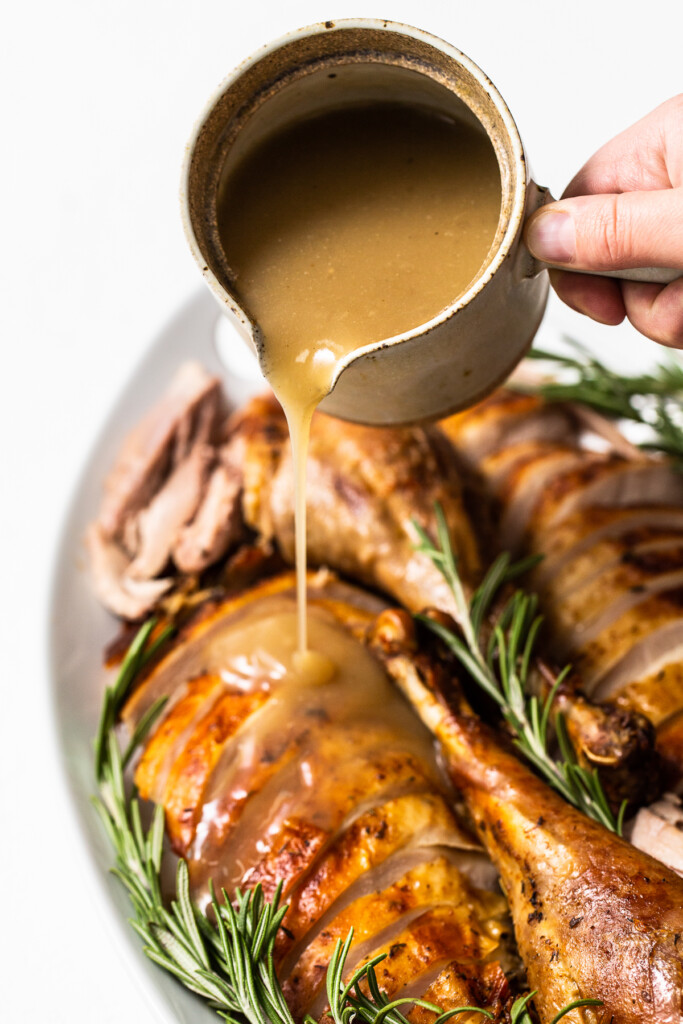 Butternut squash risotto is on the menu this Thanksgiving, and it's so creamy and delicious. Risotto may seem like an intimidating meal to make, but it's rather simple, and we'll walk you through each step.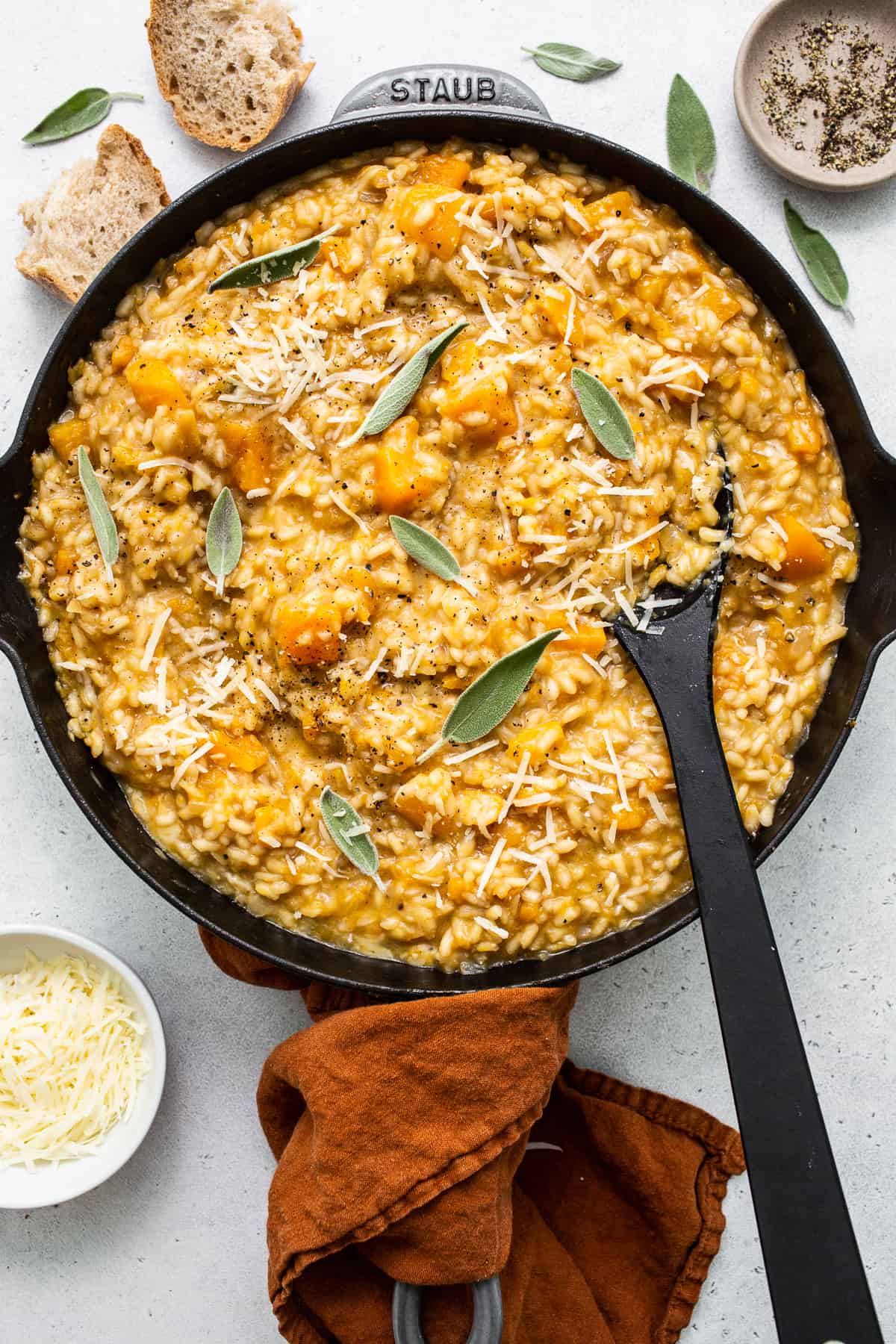 These easy sautéed green beans aren't your average veggie side. We're spicing things up today with the addition of garlic and lemon juice. Fresh garlic truly adds so much flavor and a little citrus is an amazing balance.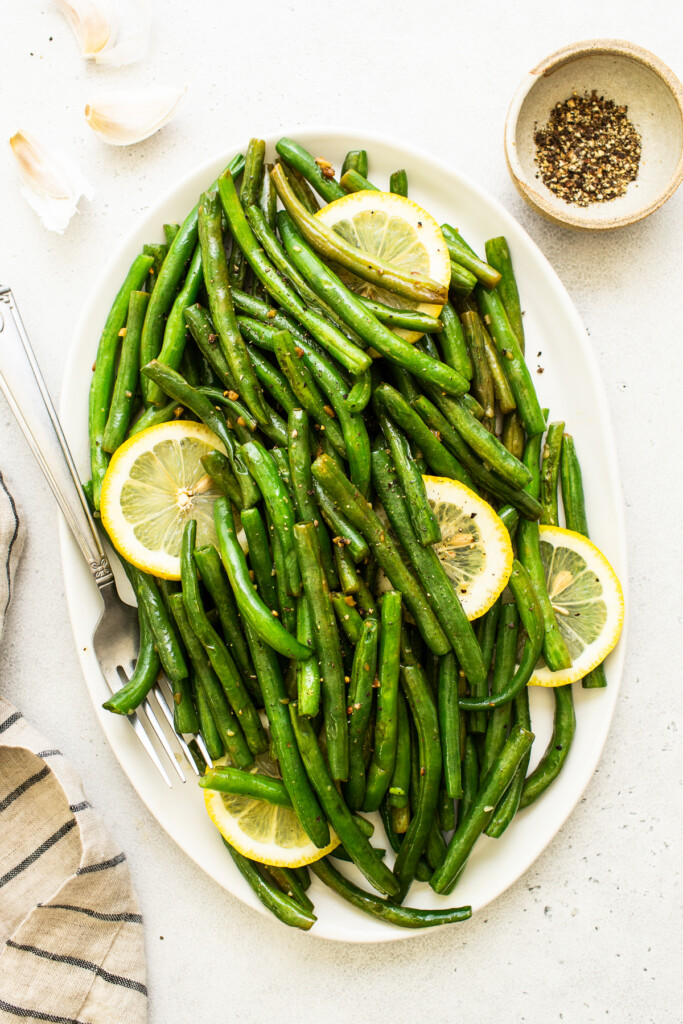 This pumpkin bread pudding recipe comes out tender and sweet and is made with an entire loaf of pumpkin bread for the ultimate Thanksgiving dessert or sweet side.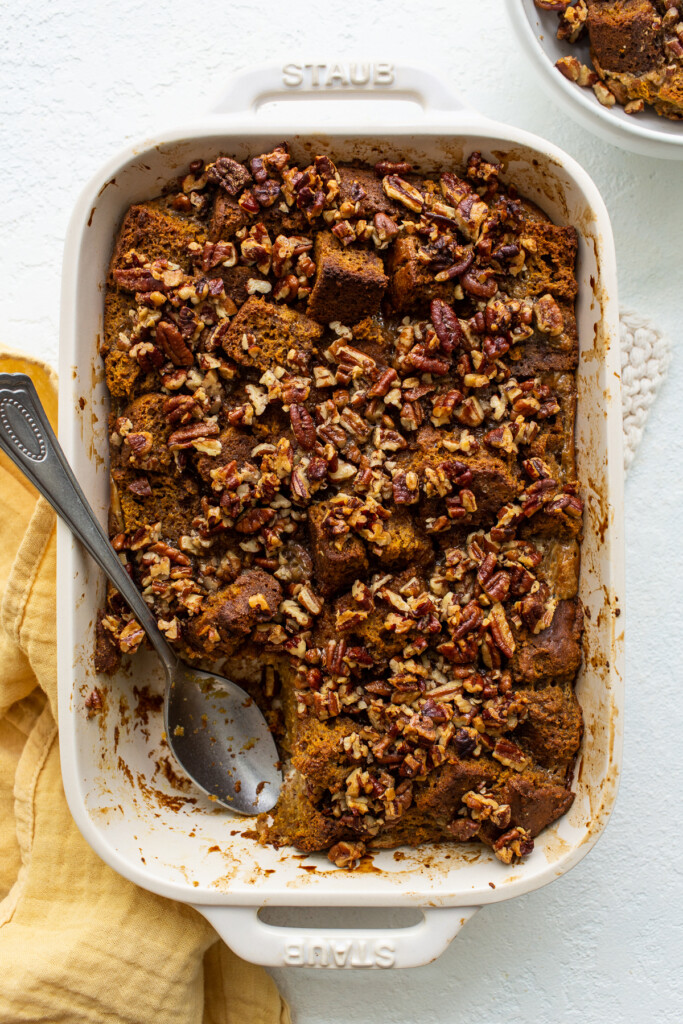 This gorgeous brown butter apple galette is simply made with pie crust, Honeycrisp apples, brown sugar, cinnamon, and brown butter for truly the most perfect Thanksgiving dessert recipe!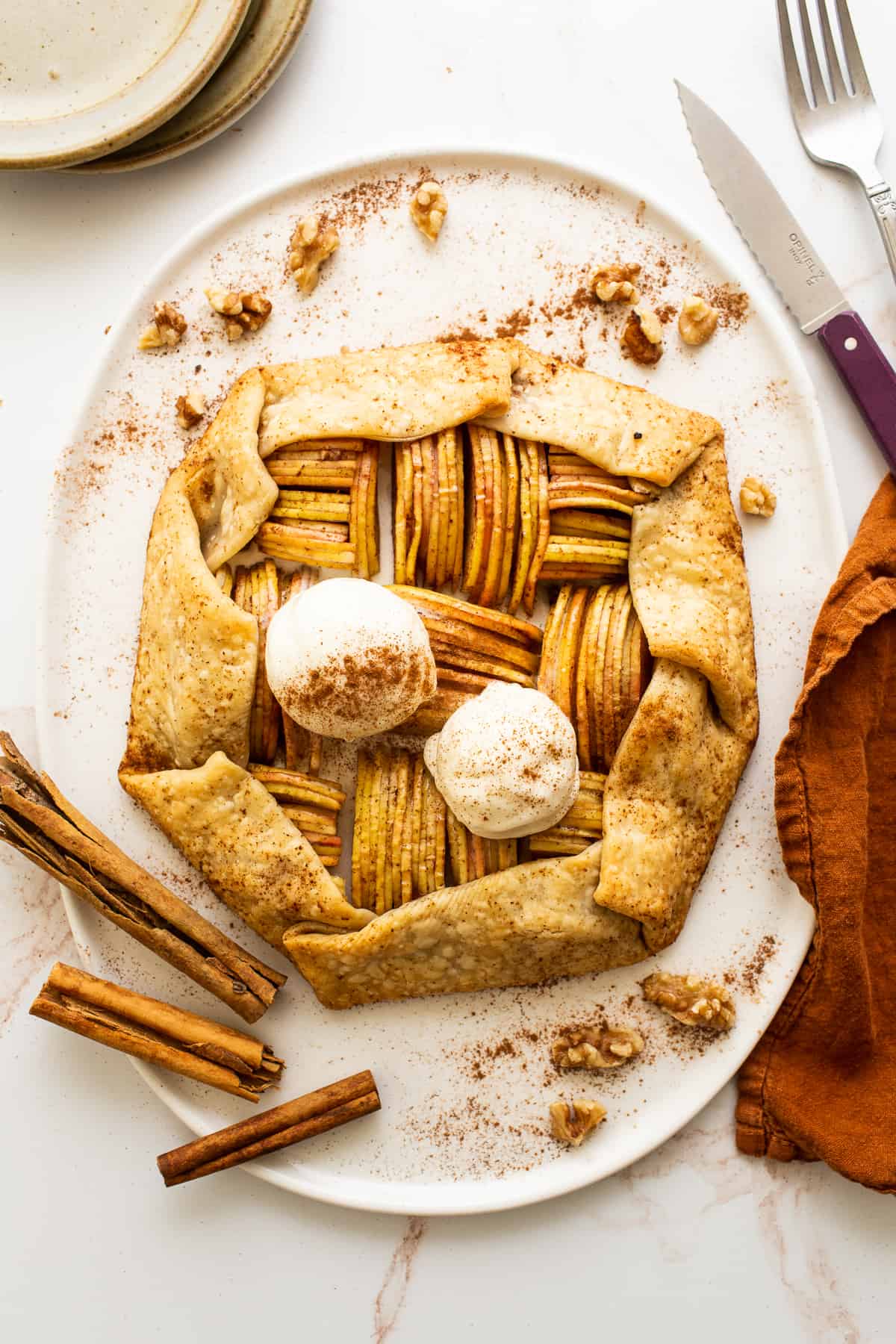 Week-of Prep Guide
Since we're Thanksgiving obsessed AND we care about *you*, we did a little test run for week-of Thanksgiving preparation!
Check out our Monday – Thursday preparation guide to make your 2022 Thanksgiving as stress-free as can be.
menu
PS: for this guide, we're assuming you're making everything from this menu so that we can give you a day-by-day breakdown!
MONDAY
Make grocery list.
Go to the grocery store.
Turkey >> if your turkey is frozen, make sure to start thawing it today if you haven't already.
Tuesday
Wednesday
Thursday – Thanksgiving day!
You will be reheating many of your dishes from the last few days. We recommend heating all dishes at about 350ºF for 20-40 minutes depending on the recipe.
More Thanksgiving Recipes
You can find all of our most popular Thanksgiving recipes here, but we thought we'd list out our favorites from over the years.
MAINS
SIDES
DRINKS
DESSERTS