Add these healthy kid friendly dinner recipes to the menu this week! All of these kid friendly dinners are easy to make, easy to pack, and your little ones will love them!
Looking for healthy snack options to pack for the kids this week, too? Some of our favorite snacks are these healthy cookie dough bites or chia seed pudding!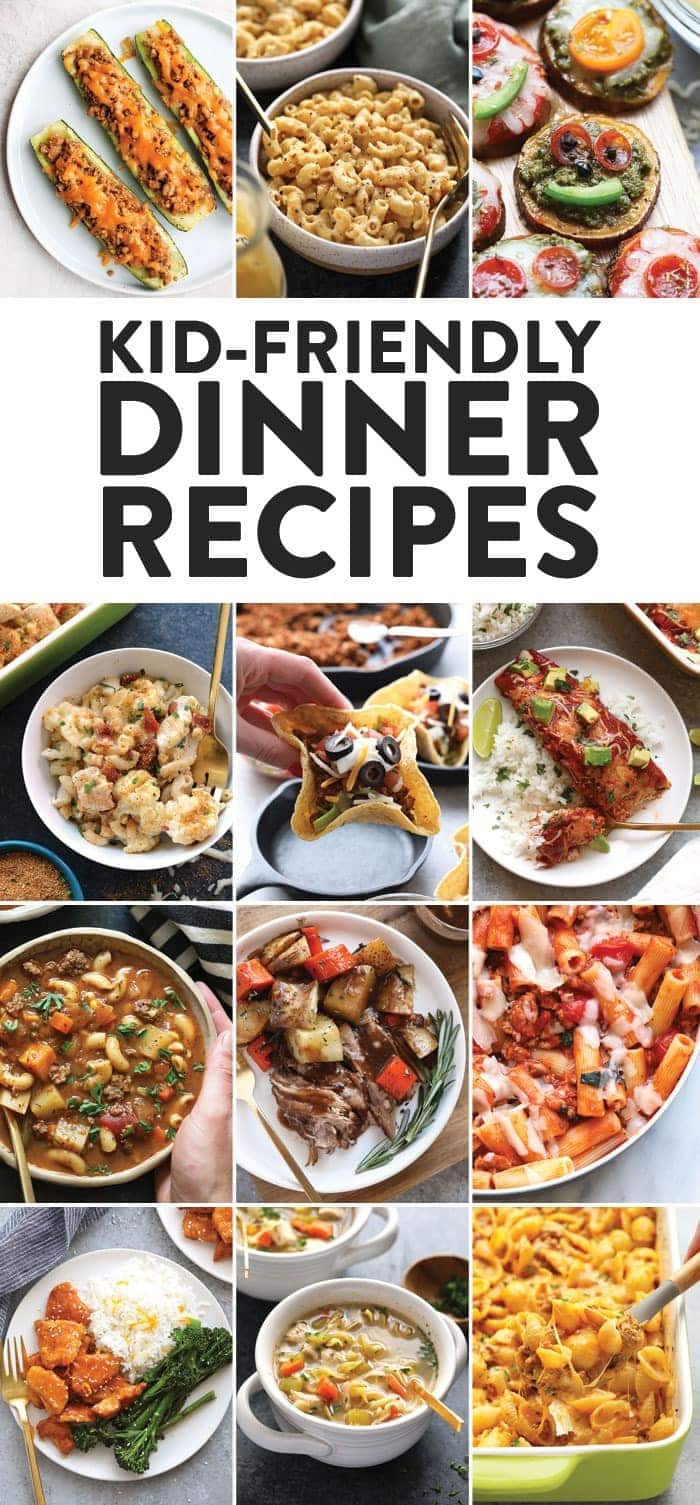 What is Kid Friendly Food?
Try everything three times before you say you don't like it. That was the motto in my house growing up surrounding food. We weren't allowed to say no to any food unless we had tried it three times and it worked!
I attribute my love most food because of that rule! I love exploring different ethnic food options, street food is my jam when traveling, and going to new restaurants and asking the waiter to give me his favorite dish is something I love to do.
What is kid friendly food these days? I eat the way I do today because my parents and family surrounded me with healthy and tasty food that THEY also ate too. Yes, it's ok to make mac and cheese for dinner one night or even stop at a fast-food shop every now and again. Just remember food at home can be fast, healthy, and easy, too!
Healthy Food Can Be Fast
I don't have kids and I understand that meal time can be hard for some families. There are so many variables when it comes to feeding your family like food allergies, picky eaters, or having to choose between healthy food or fast food.
I'm here to tell you that you don't have to choose! Healthy food can be fast and there are healthy (and fun) meals out there that your kids will love to eat. Other than making food that tastes great, another way to make mealtime fun for your family is to get your kids involved in making dinner with you!
Get Your Kids Involved
A little goes a long way! Let your little help you make pasta sauce for dinner or ask them to help assemble meal prep containers full of food for meal prep for the week. Involving them in preparation for mealtime is one way to spend quality time and another way to create a positive experience for them around food.
When I was a nanny, I would sit down with my nanny kids and we would talk about food we loved and food we wanted to try. From there, we would make a fun menu for the week and head out grocery shopping together.
Dinner Prep Made Easy
One way to make dinner prep easier on everyone is to make a plan at the beginning of the week. Not every meal has to be planned, but it helps to know what day is an eat at home day, what day is leftovers, and what day is eating out.
We understand meal prepping can be overwhelming, so here are some meal prepping posts that you can use as a tool to help you find a meal prepping groove that works for you.
Having a plan, making a grocery list, and having an idea of what the week looks like is half the battle. Below are more tips and tricks for how to make dinner time easy at your house!
Tips + Tricks to Easy Dinners
Make a big batch of pasta at the beginning of the week and serve it with different sauces throughout the week.
Dinner food is what you make it! It's ok to have breakfast for dinner. As long as you have a balanced meal, who cares what it is! Scrambled eggs, bacon, and fruit is a great dinner option, too.
Eat at the table! Eating isn't the only part of meal time. Have your kids help you set the table (let them get creative). It's just another way to get them involved!
Kid Friendly Dinners
We know that kids can be picky eaters. Here on FFF we try to make healthy food accessible to everyone, KIDS INCLUDED. All of our recipes have a healthy spin to them and are made with ingredients that you are familiar with and will most likely have at home.
We also have some fun dinner recipes that have hidden veggies, just in case your kids aren't huge fans!
Keep in mind that you can take each recipe with a grain of salt and make substitutions when you feel like it's necessary! Below are some common substitutions that moms make when their kids have allergies or don't like something.
Food Substitutions
Ground Beef–> Ground Chicken, Ground Turkey, or Sofrita
Enchilada Sauce–> Tomato sauce with a tablespoon of taco seasoning
Zucchini–> Squash, Potatoes, or Sweet Potatoes
Pasta–> Gluten Free Pasta, Quinoa, or Farro
Vegan Cheese Sauce–> Homemade Roux
We have gathered 30+ of our most kid friendly dinners with your little people in mind! Take a look at the list below and don't forget to have fun!
Tacos
Tacos are a favorite for kids and adults! We have developed dinner recipes that are similar to tacos but with a fun and healthy spin. Start dinner in a slow cooker with one of our slow cooker recipes so dinner is ready when you get home from work!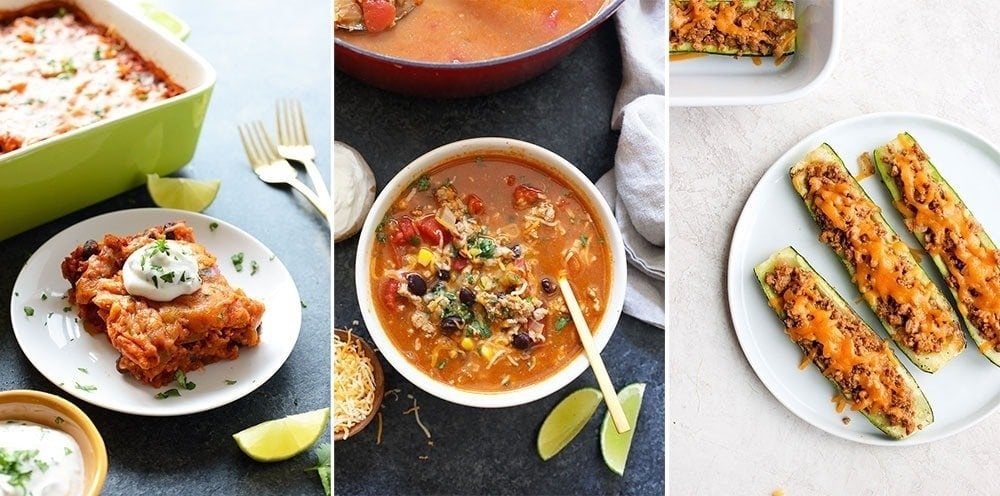 Casseroles
Casseroles make life easier. Throw everything in a casserole dish, bake it, and it's done. Casseroles are also great meal prep for the week, dinner one night and lunch for the next day.
These casserole recipes have kid friendly ingredients and have vegetables that the whole family will love!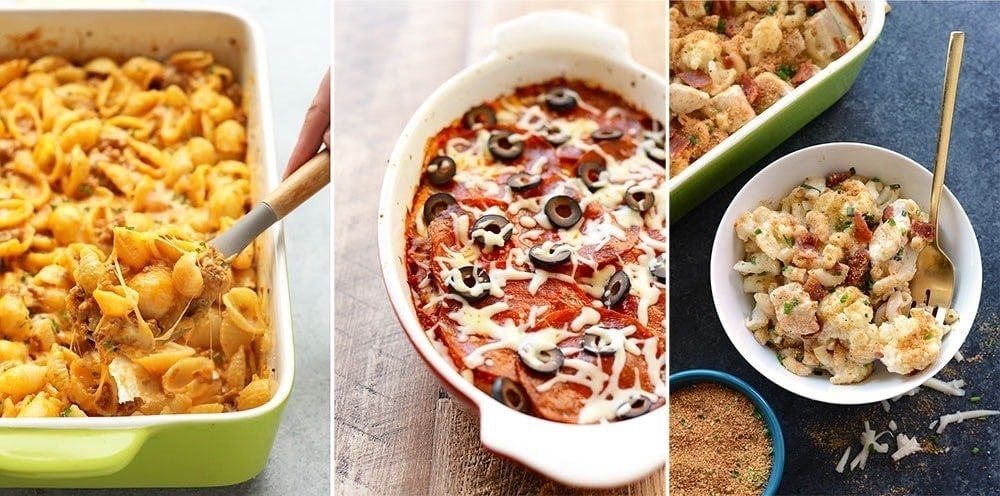 Mac and Cheese 
What kid doesn't love mac and cheese? Mac and cheese CAN be a healthy meal option for your family if you use healthier non-processed ingredients. We have mac and cheese made with noodles or quinoa!
Check out our favorite mac and cheese recipes below and don't forget to make any substitutions you need to to make the recipe your own!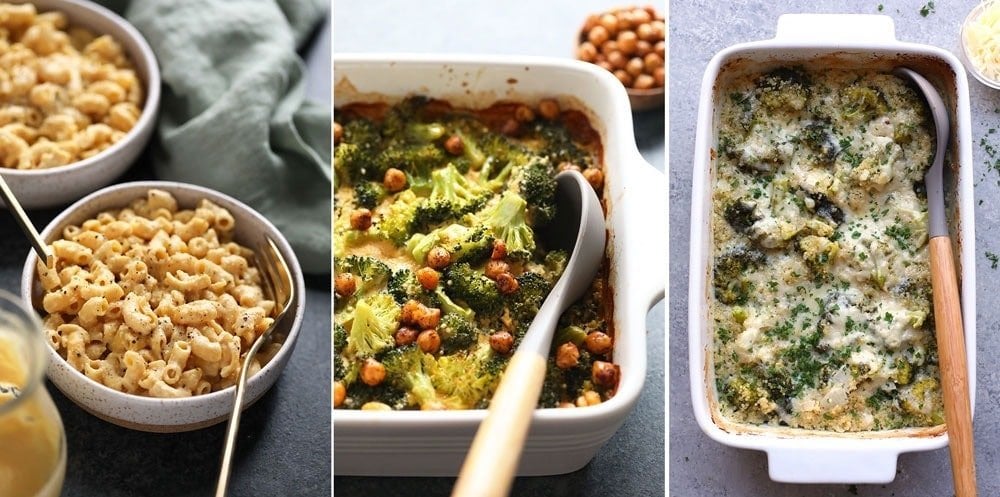 Soups
SOUP ME. Our soup recipes are some of our most popular recipes with all the kids. Our Instant Pot Hamburger Soup and our Slow Cooker Chicken Noodle Soup are a fan favorite.
We love making a bit batch of soup and freezing it for when you need a quick fix for dinner!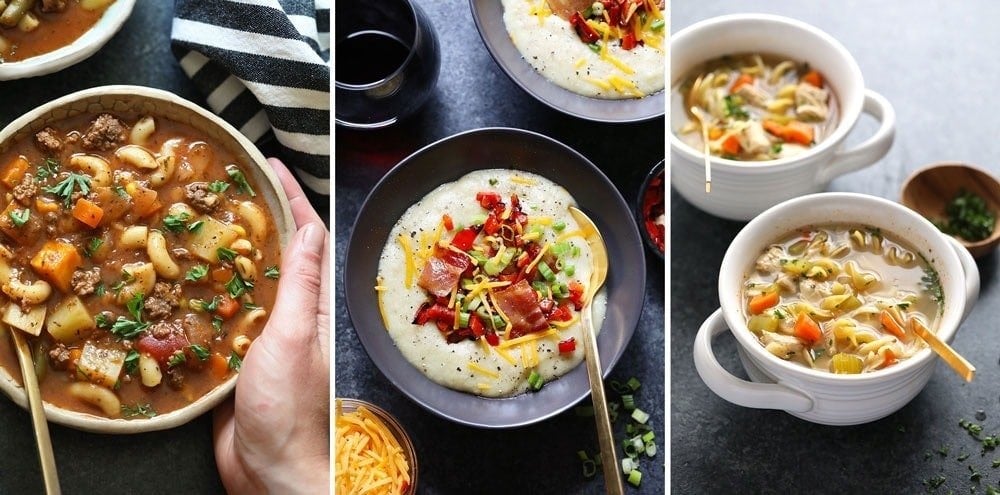 Pasta 
Pasta makes a great weeknight dinner that kids GOBBLE up. Healthy pasta recipes are a meal that kids recognize, love, and won't get sick of. Our pasta recipes are packed with protein AND vegetables. They are a great balanced dinner for the whole family!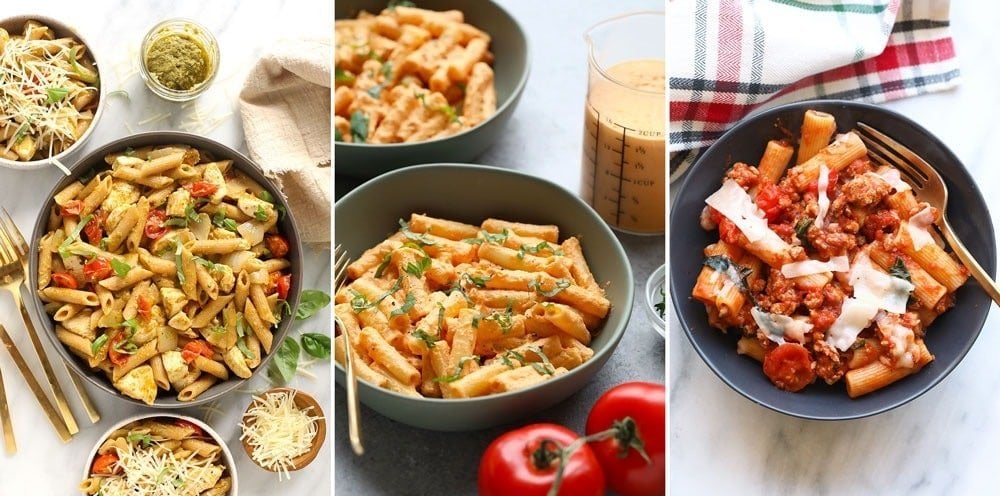 What gets kids more excited than a surprise for dinner? Mix things up and have brinner (breakfast for dinner)! Pancakes, frittata, oatmeal, and more! As long as it's a balanced meal, it works!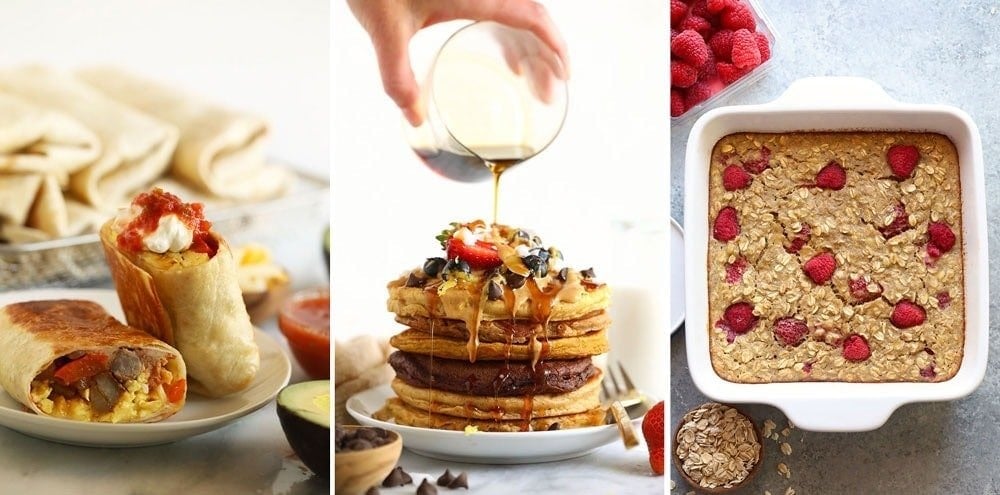 Just Fun
Pizza bites with faces? Is there anything more fun than that? Make dinner an experience and involve those kids! Our sweet potato recipes are popular with the kids because they are nutritious and delicious! Here are some of our most popular fun and delicious recipes for everyone.