There is nothing better than having healthy snacks on hand for those extra busy weeks. Here are some of the best meal prep snack recipes for work, healthy snacks for adults and kids. Now, get snacking!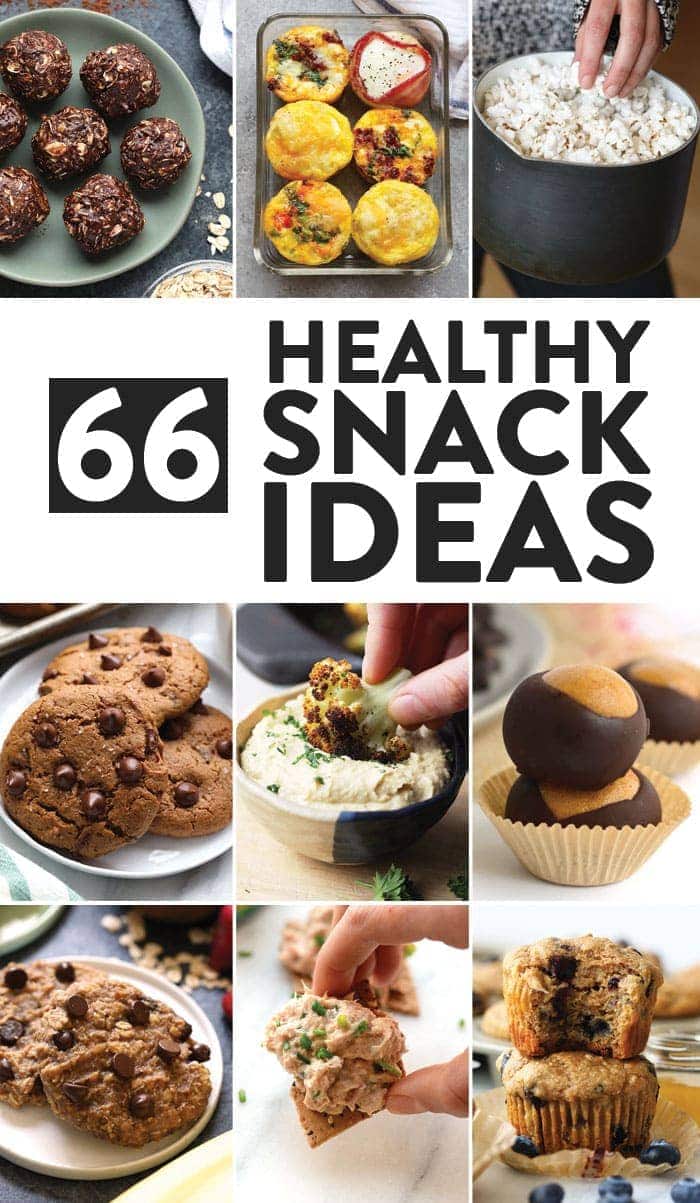 Meal Prep Snacks – They Save the Day!
There are two kinds of people in this world- savory snack people and sweet snack people. Every morning, during the day or post workout, I usually crave something salty or savory. No matter what kind of snack person you are, having healthy snacks meal prepped for the week can be a life saver!
We are all about meal prep on Fit Foodie Finds. We like to work with our community to help and bring healthy and delicious recipes to you that are easy to make and easy to meal prep for the week. Who doesn't want something tasty to eat after a long day? We've talked about meal prep dinners and Bento Boxes for meal prep lunches. Now it's time to talk SNACKS. We have so many delicious and healthy snack recipes on Fit Foodie Finds, but before we get down to the nitty gritty details, here are some tools that make meal prep snacks a breeze!
Meal Prep Snack Essentials
Being prepared to make meal prep snacks will get you more excited because it will be EASY. Check out our favorite meal prep snack essentials below!
Meal Prep Snack Pantry Staples
There is nothing like a stocked pantry when it comes to meal prep snack time. It is nice to have the essentials pantry staples on hand when you are ready to prep healthy snacks for the week!
Healthy Sweet Snacks
Get your sweet tooth on with these healthy snack recipes! Most of these sweet treats and be prepped for the week (even the smoothies). There are healthy energy ball recipes, muffins, and more! Don't worry, there are plenty of healthy snacks for work. They will have you looking forward to your break!
We love energy balls here on Fit Foodie Finds! The base of most of our balls is dates, but feel free to use your favorite dried fruit, too. We like to make a bit batch of energy balls and keep them in the freezer for easy snacking!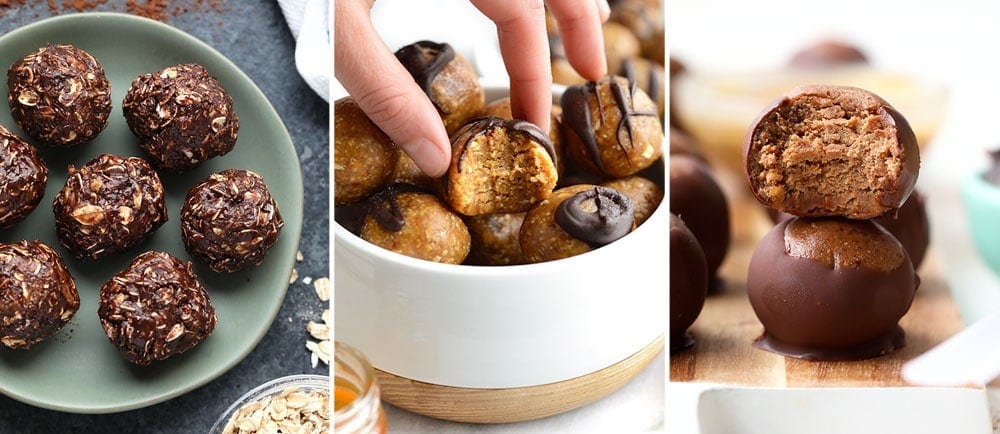 Forget ice cream (don't tell ice cream I said that) and have a nut butter cup for dessert! Choose your favorite nut butter and make a cup out of it. You won't be disappointed!
We love banana bread and healthy muffins here on FFF. Make one of these healthy baked goods and have it all week as an easy and healthy breakfast option!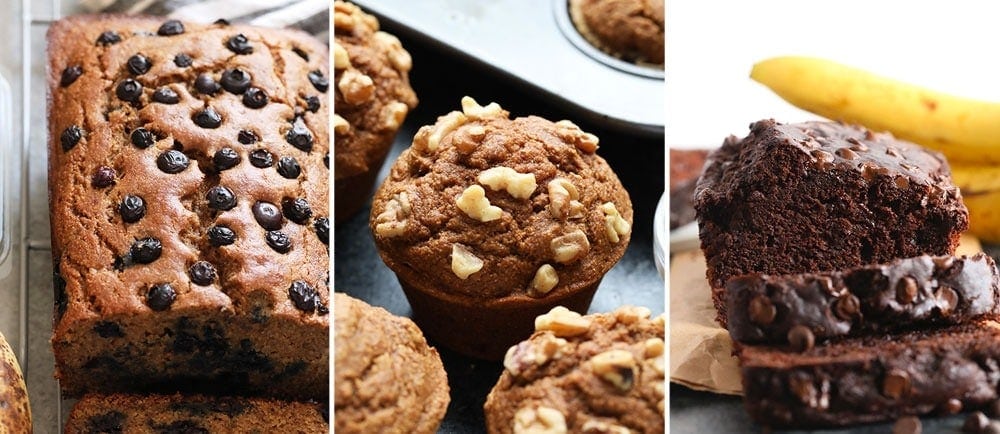 Say hello to some of the best smoothie recipes around! We don't discrimiate when it comes to smoothies! We love green smoothies, breakfast smoothies, and everything in between!
Do you like cookies? So do we! These healthy cookie recipes are made with whole and healthy ingredients. Give our helathy sugar cookie cutouts a try or make a batch of our healthier monster cookies! They are so GOOD!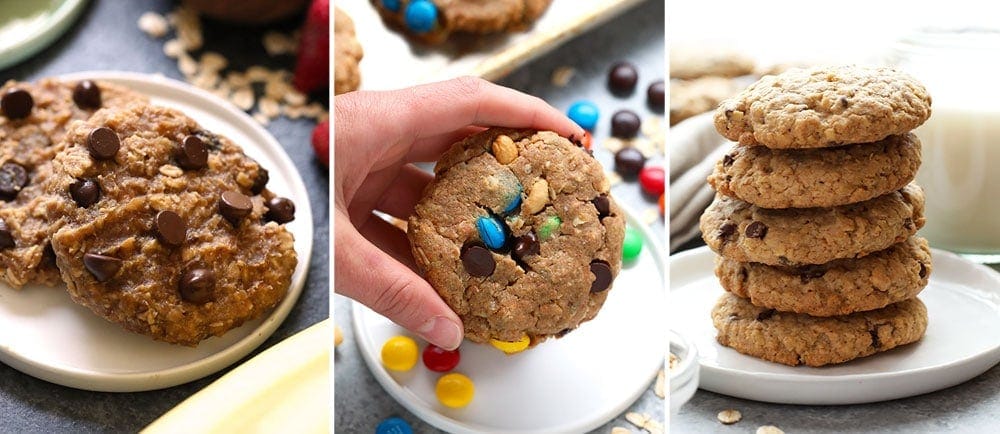 Hello, all of my savory snack lovers! Our favorite savory snacks are healthy hummus recipes, healthy egg cup recipes filled with veggies and cheese, and don't forget that roasted veggies can be a meal prep snack, too! Make sure to store all of your savory snacks in the fridge!
Get a little boost of protein throughout the day with one of these healthy egg cup recipes. We have some delicious egg cup recipes, but feel free to throw your favorite veggies into your egg cups!
Dip your favorite veggies or your favorite chips into one of these delicious dips or hummus recipes. They are great for get togethers or healthy snacks throughout the week!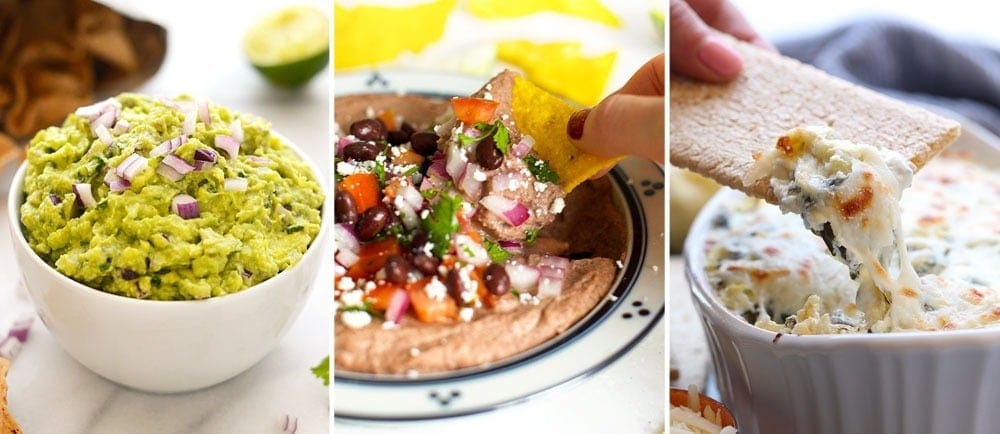 Get your snack on with some popcorn or nachos, yes, NACHOS! Any of these savory snacks do the trick with you are craving something salty!